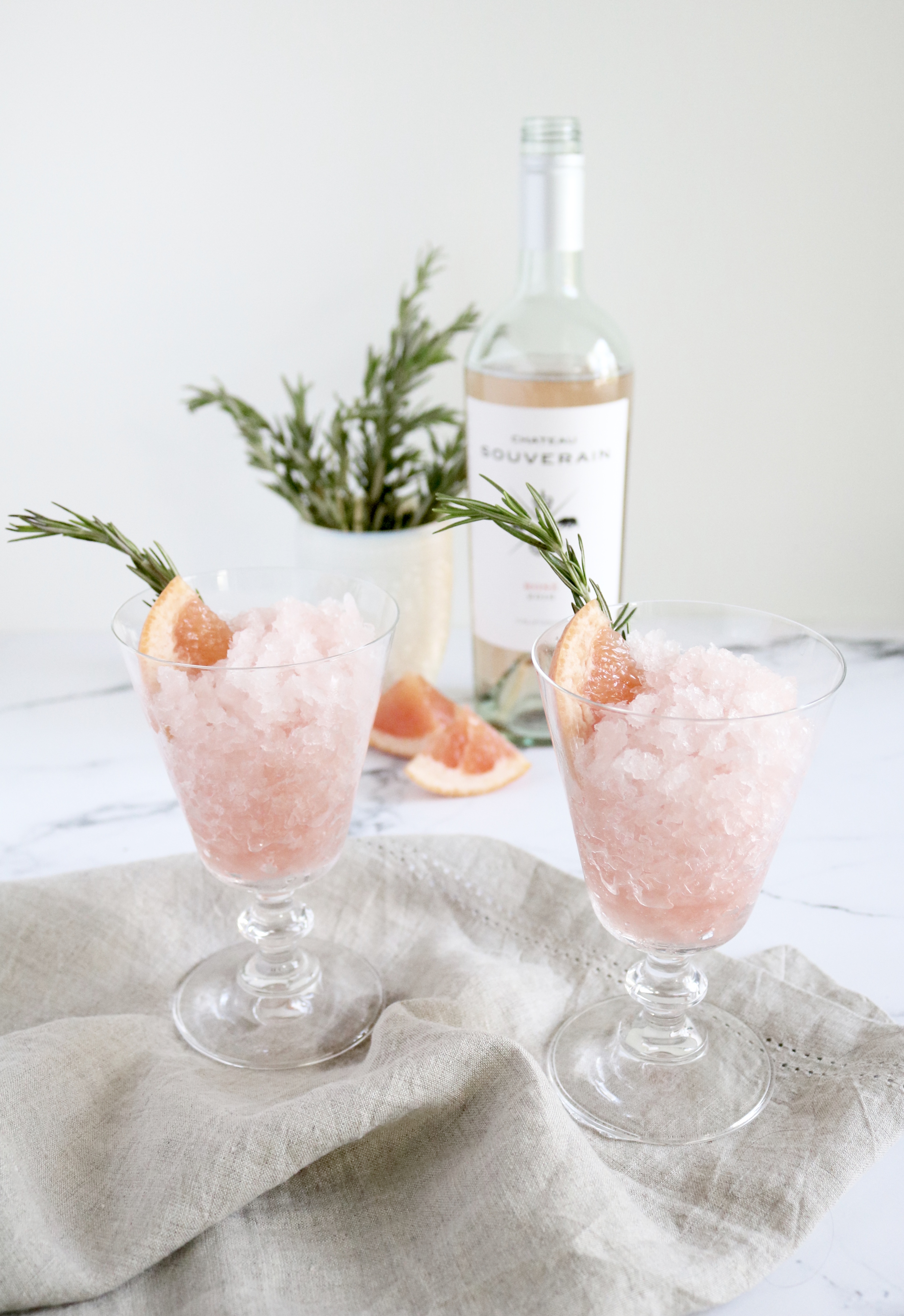 I have been meaning to make a Frosé all summer long, a delicious adult slushie made with Rosé, and while summer's end is nearing (I'm sorry, but it is!), I figure it's better late than never, right?  Frosé isn't your last minute, whip it together kind of cocktail, but it is delicious and worth the little bit of effort.  And bonus: it can me made and left in the freezer for those hot summer nights or when friends pop by unexpectedly, the alcohol keeps it from freezing solid, so it's ready when needed.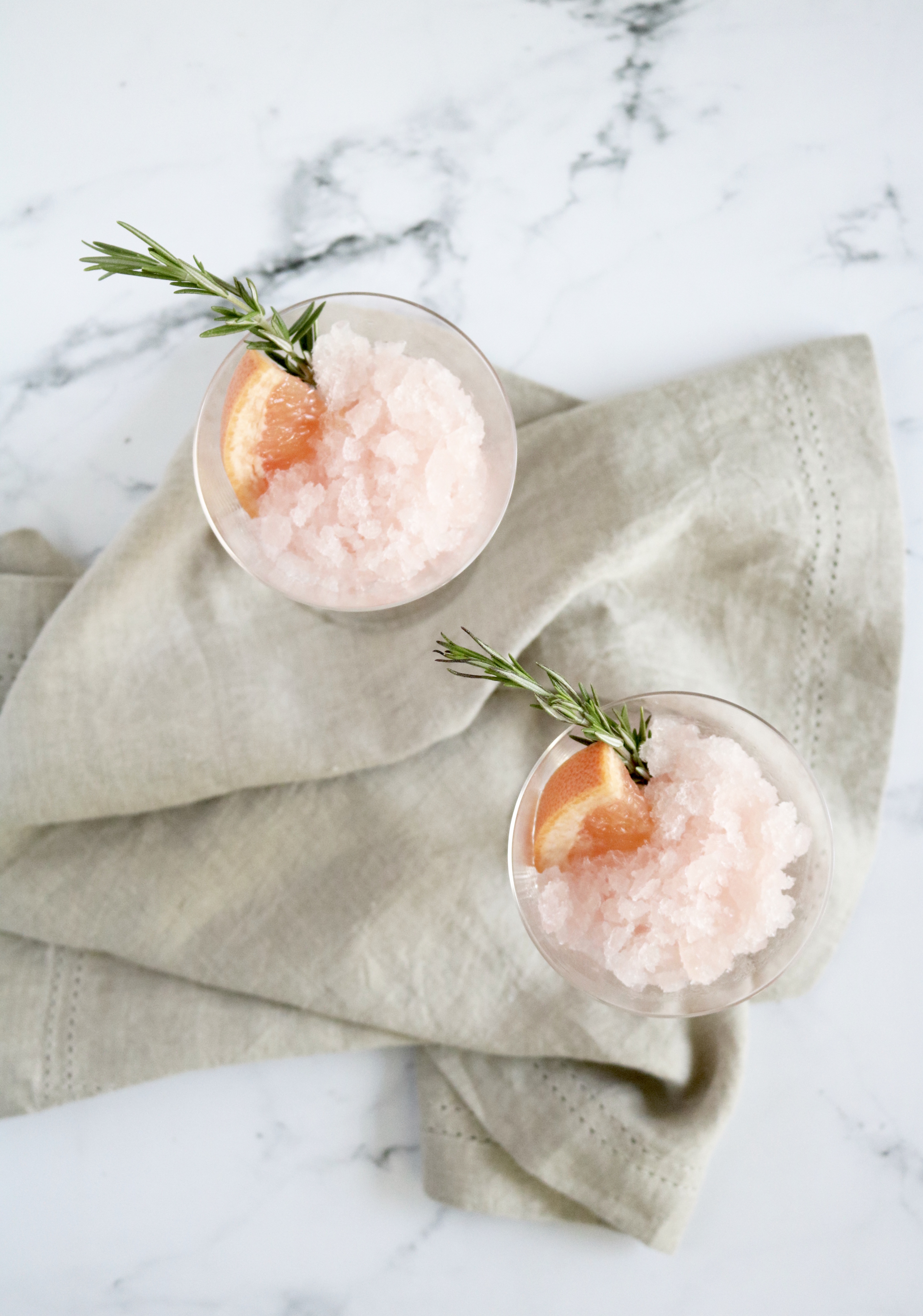 While the most common Frosé recipes add berries to Rosé, I wanted to try it with my current favorite flavour combination: grapefruit and rosemary.  The sweetness of pink grapefruit pairs perfectly with an earthy Rosemary Simple Syrup.  And I really love how a glass of Frosé garnished with rosemary looks, because it has to look pretty 😉  In case you're questioning the palatability of a Rosemary Grapefruit Frosé, Jillian Harris made a similar one a couple weeks ago on her blog, so if it's good enough for Jillian …
Have you made Frosé before?  What do you like to add to yours?  And if you give this one a go, I'd love to know what you think in the comments.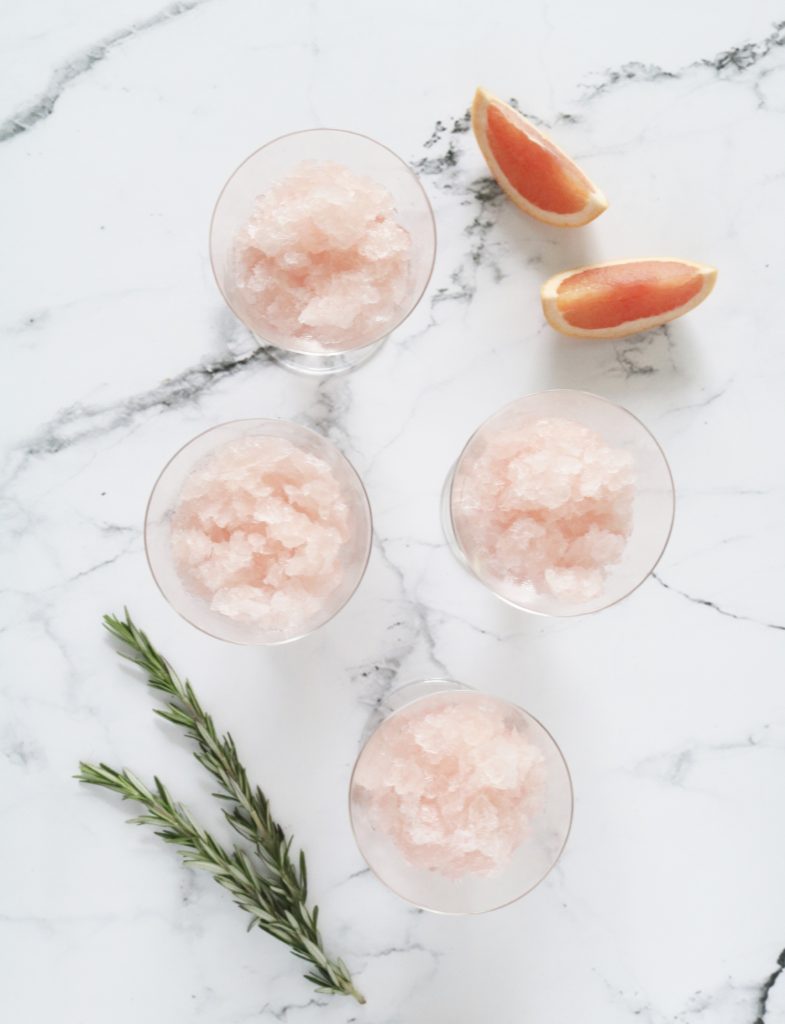 Ingredients
1 750ml bottle of Rosé
3/4 cup fresh pink grapefruit juice
1/2 cup water
1/2 cup sugar
2 sprigs of rosemary, plus extra for garnish
Directions
To make the Rosemary Simple Syrup add the two sprigs of fresh rosemary to 1/2 cup sugar and 1/2 cup water in a small saucepan. Bring to a simmer and stir until sugar dissolves. Turn off heat and allow to steep for 30 minutes, remove rosemary and cool completely.
To the cooled simple syrup add the Rosé and grapefruit juice, mix well and pour into a 9 x 13 inch pan.  Freeze for at least 6 hours.  To serve, scoop into glasses and garnish with a sprig of rosemary and a wedge of grapefruit!
Cheers friends!