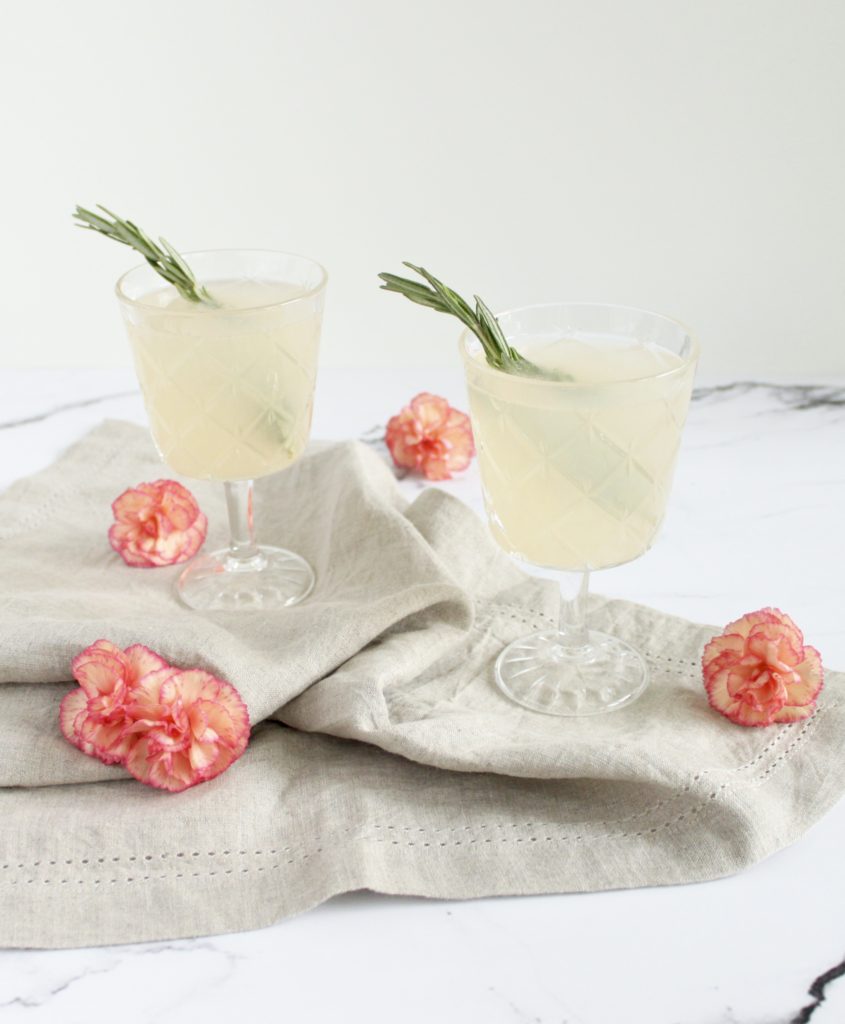 Despite the return to winter like conditions in Calgary this week, I'm kicking off the weekend with a spring like cocktail.  Earthy, herbal and gently sweetened, this Elderflower Grapefruit Cocktail may just be the ticket to help Mother Nature catch up with the calendar or at the very least help us all forget about the snow!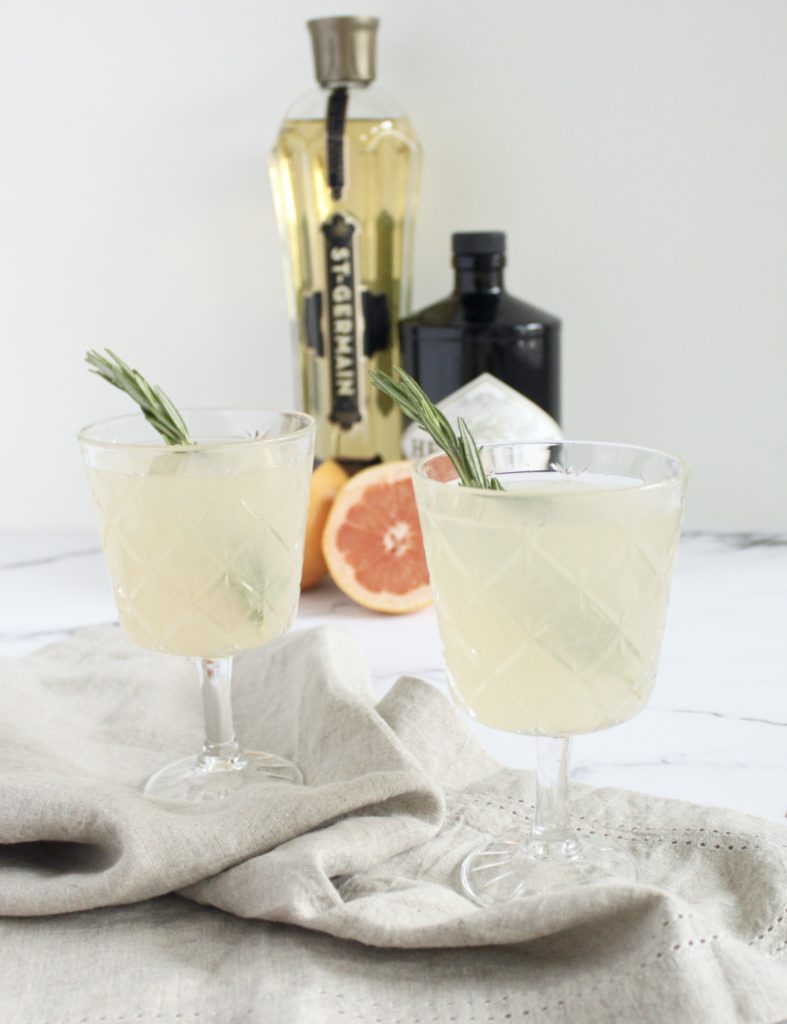 Ingredients
2 oz Gin
1 oz Elderflower Liquor
1-2 oz fresh squeezed grapefruit juice
A splash of lemon juice
1 tsp Rosemary Simple Syrup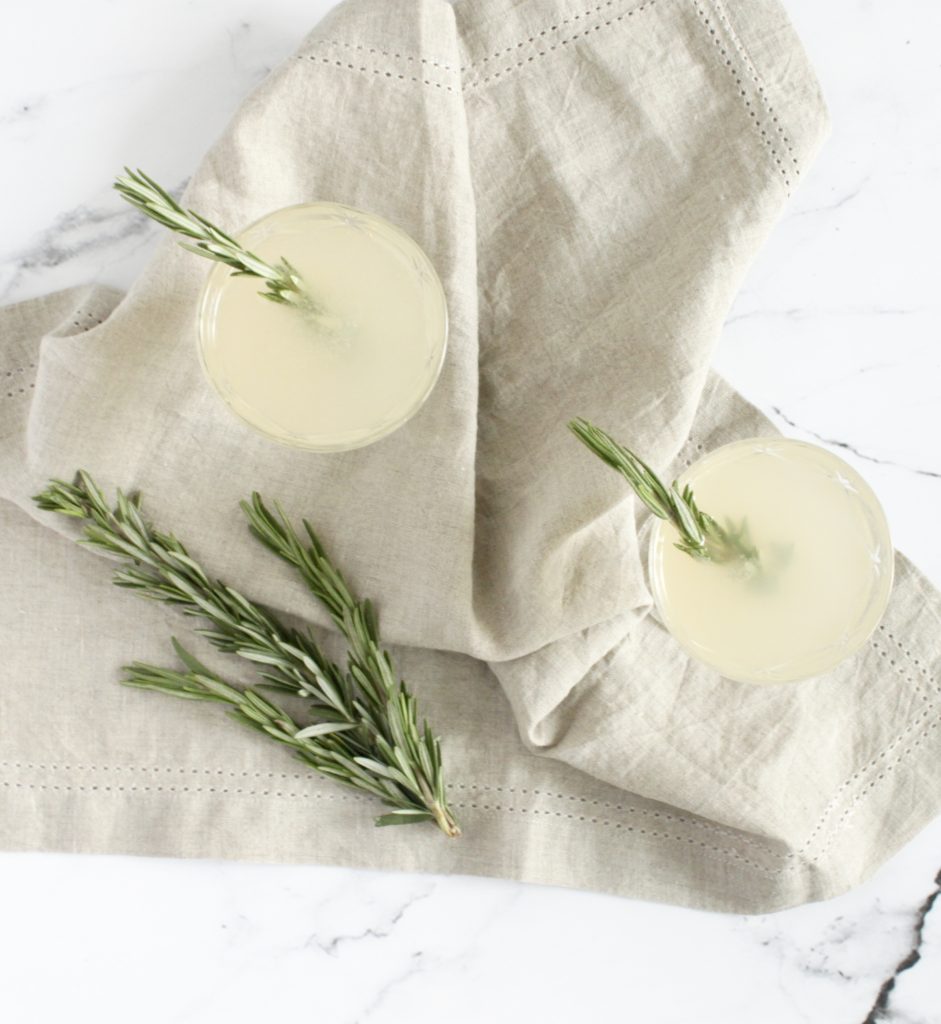 Directions
To make the Rosemary Simple Syrup add two medium sprigs of fresh rosemary along with 1 cup sugar and 1 cup water to a small saucepan.  Bring to a simmer and stir until sugar dissolves.  Turn off heat and allow to steep for 30 minutes or until it cools.  Remove rosemary and store in airtight jar in the refrigerator.
To make the cocktail, fill a cocktail shaker 3/4 full with ice.  Add gin, elderflower liquor, grapefruit juice, lemon juice and simple syrup.  Shake for 30 seconds, strain into a glass, garnish with a sprig of fresh rosemary and enjoy!