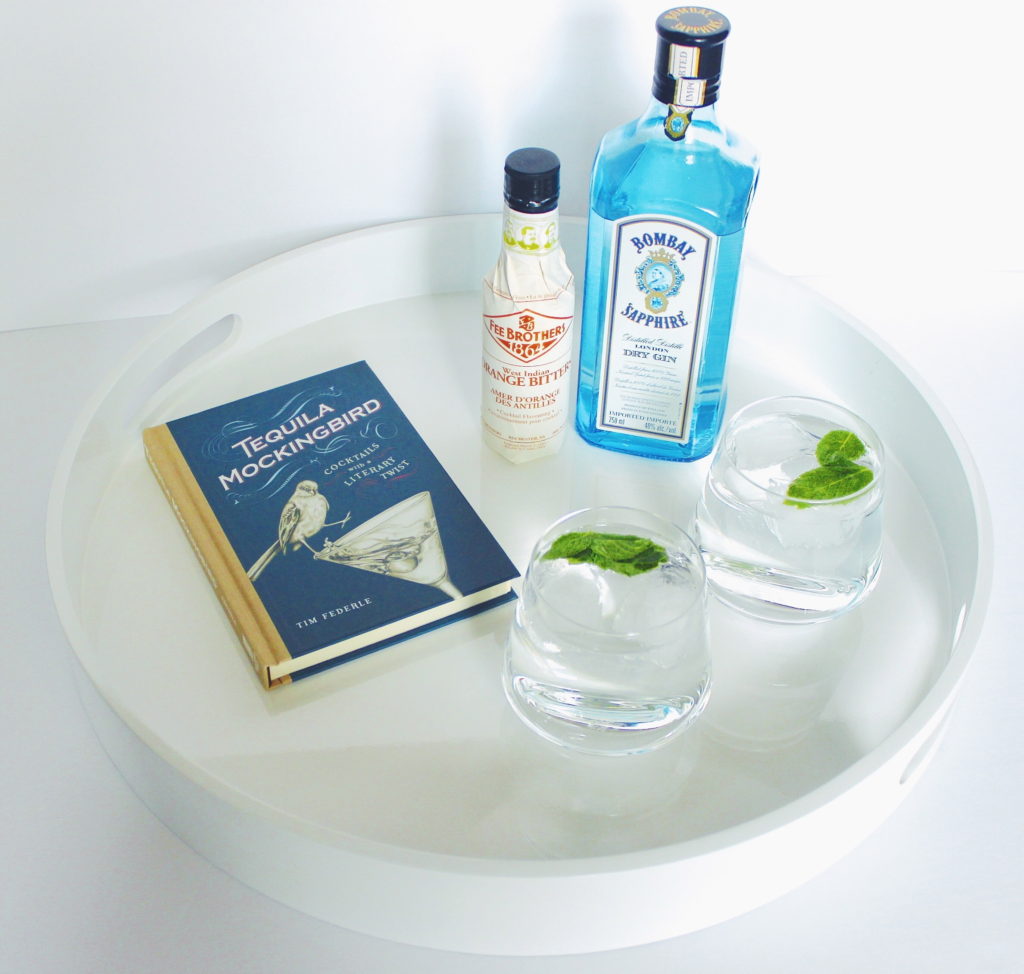 When I came across the cocktail book: Tequila Mockingbird, Cocktails with a Literary Twist – I had to have it.
To Kill a Mockingbird, Harper Lee's Pulitzer prize-winning masterpiece of honor and injustice in the deep south is one of my all time favourite books.  The heart breaking and inspiring journey of Atticus Finch has stayed with me since I first read it over 20 years ago.  If you haven't read it, please do, you'll be glad you did!
Tim Federle's book is just as inspiring, albeit for different reasons 😉  He's creatively taken literary classics and twisted them into the perfect accompanying cocktail, the book is as fun to read as the cocktails are to sip!  I imagine there will be many more cocktails shared from this gem in the weeks and months to come.  Until then, here's a Gin Eyre for your Friday evening.
Gin Eyre
8 fresh mint springs, washed
2 ounces English Gin
1 ounce lemon juice
1 1/2 teaspoons granulated sugar
2 dashes orange bitters
Add the ingredients to a shaker with ice.  Shake well, strain into a cocktail glass and enjoy!