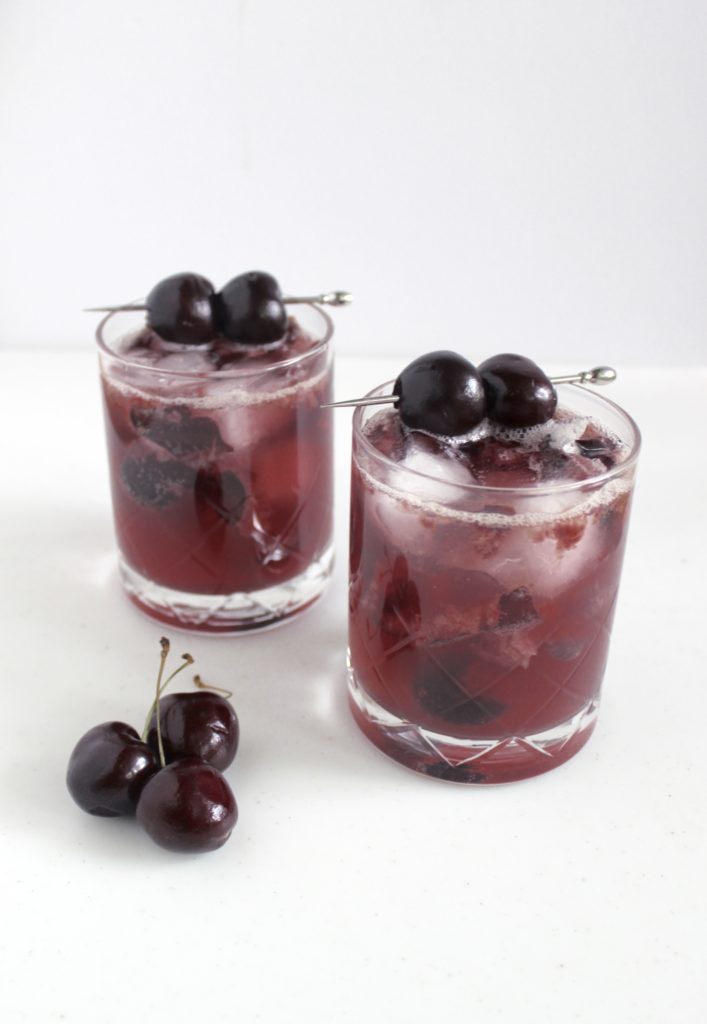 It's Friday! You know what that means around here – cocktails! With a gloomy, rainy Friday I thought bourbon would offer the perfect cap to the week.  And since it's cherry season (my favorite time of year, as you'll soon discover with all the cherry recipes popping up!), why not pair it with a glass full of muddled cherries, in a Cherry Bourbon Cocktail.
While I've come a long way with my bourbon muscle – you know trying to enjoy it without puckering my face with every sip – I still find it a bit harsh.  So to truly enjoy this cocktail, I've added a touch of sugar and a splash of vanilla.  Easy.  Because Friday's should be easy!
Now just a few more hours and I can slip into my pj's, order in and spend the night with Netflix!  Happy Friday Friends!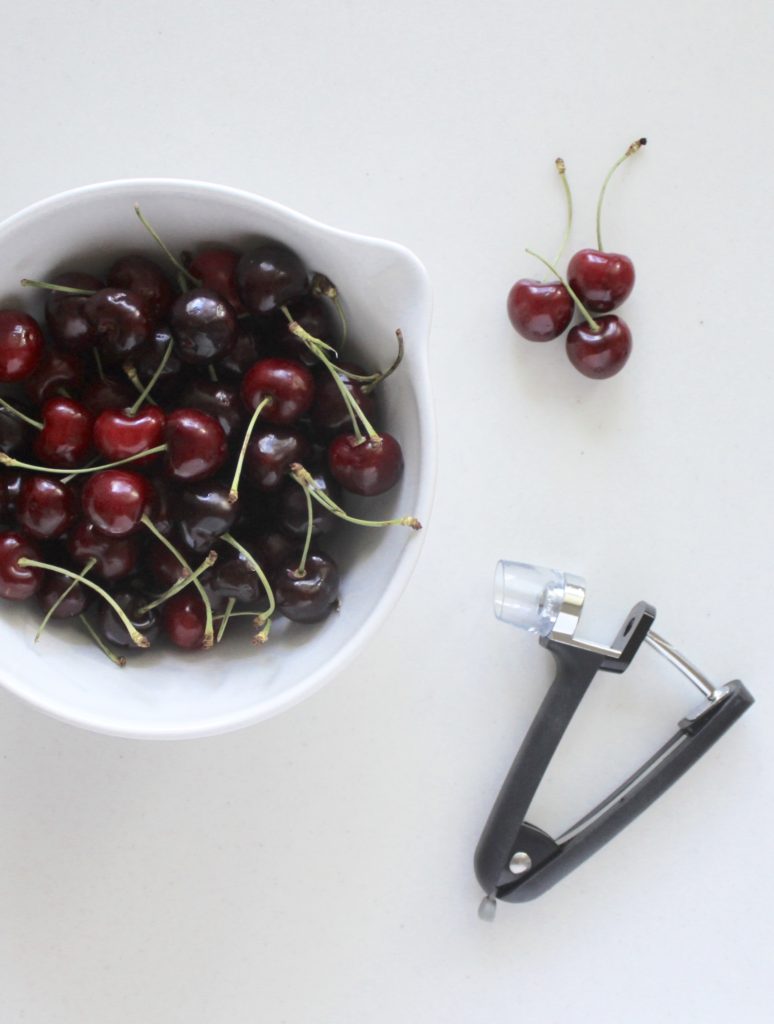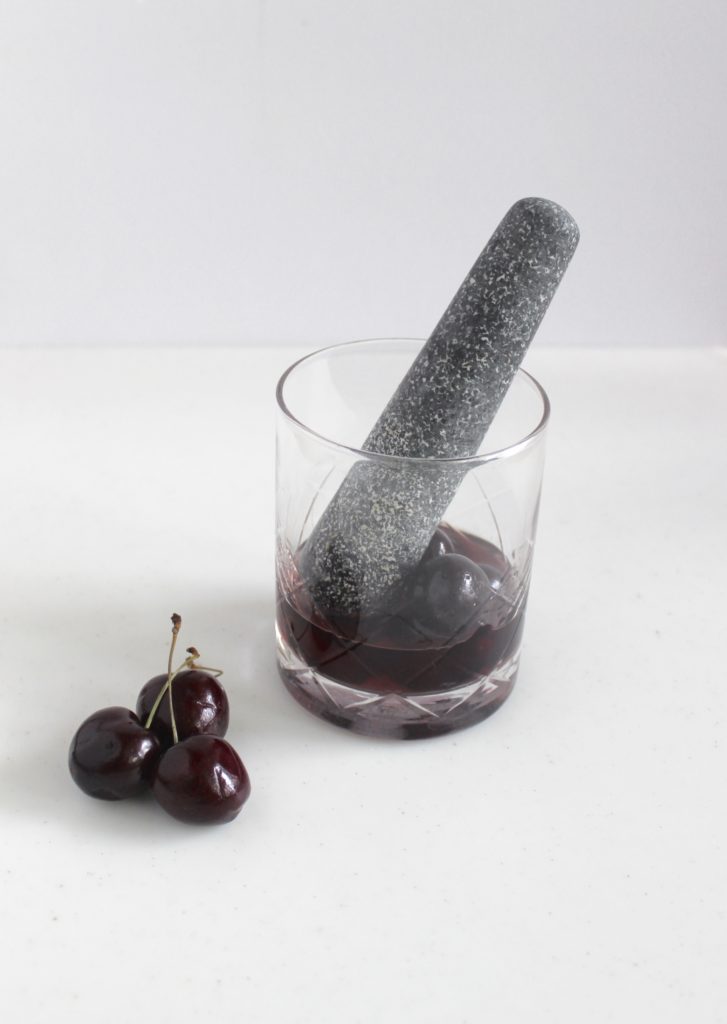 Ingredients
¼ cup fresh cherries, pitted
¼ teaspoon vanilla extract
one shot bourbon
2 teaspoons sugar
ice cubes
lemon flavored club soda to top
Directions
Combine the cherries, vanilla extract, bourbon, and sugar in a glass. Muddle together until cherries are broken and juices are released. Top with ice cubes, a splash of club soda, and enjoy!