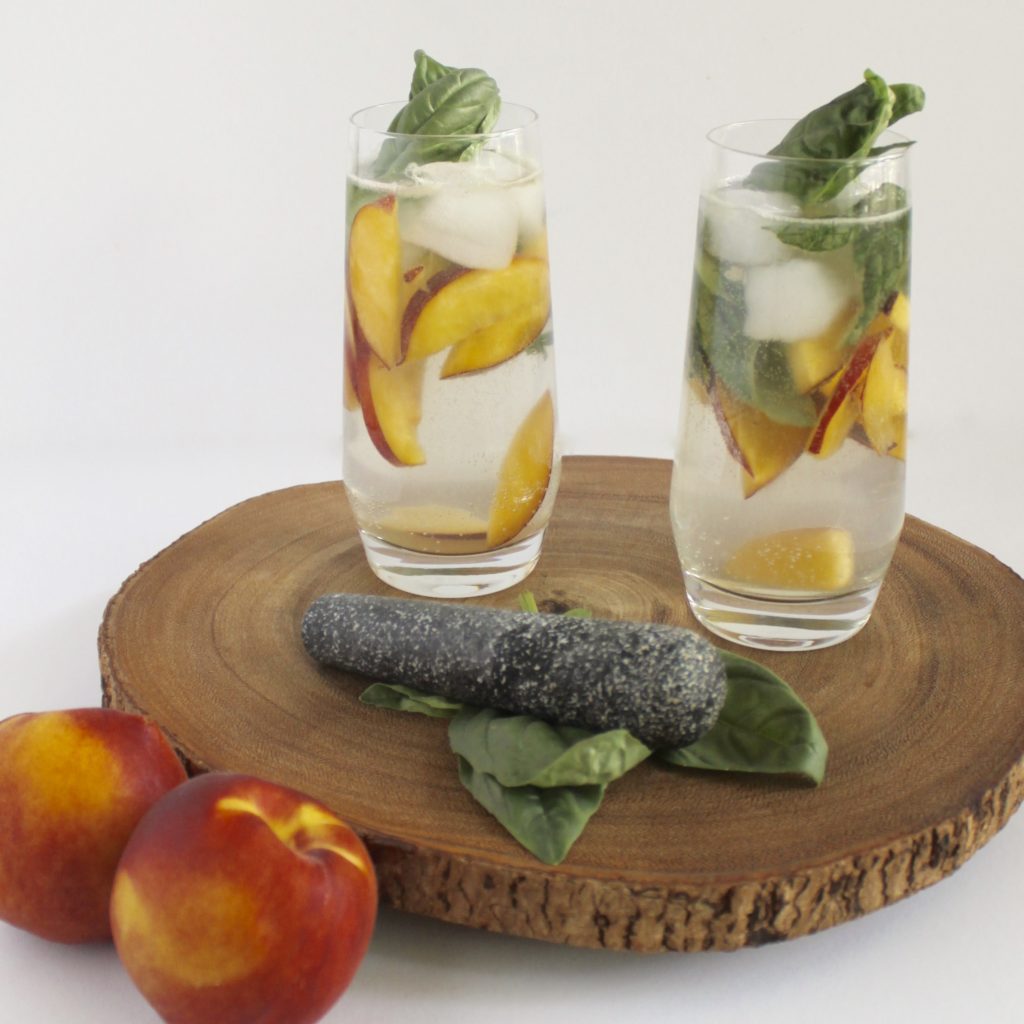 Oh Labour Day Long Weekend, you look so good!  Kicking things off with a cocktail that I think may just have the best name ever – Tabernacle Crush!  Yes please!  This recipe comes from www.foodandwine.com and combines Lillet Blanc and Gin to create a cocktail that is reminiscent of both the American South and the South of France.
Produced in Bordeaux since 1872, Lillet Blanc is a classic French wine-based aperitif that adds a zesty and bittersweet citrus flavor to drinks, perfect for summer cocktails.  Available in red as well as white variations ('rouge' and blanc'), Lillet is comparable to vermouth.  Fun fact about this aperitif, one of the white version's most famous uses is in a Martini – A James Bond Martini – shaken, not stirred of course.  Well if it's good enough for Bond, count me in!
Happy Weekend Friends!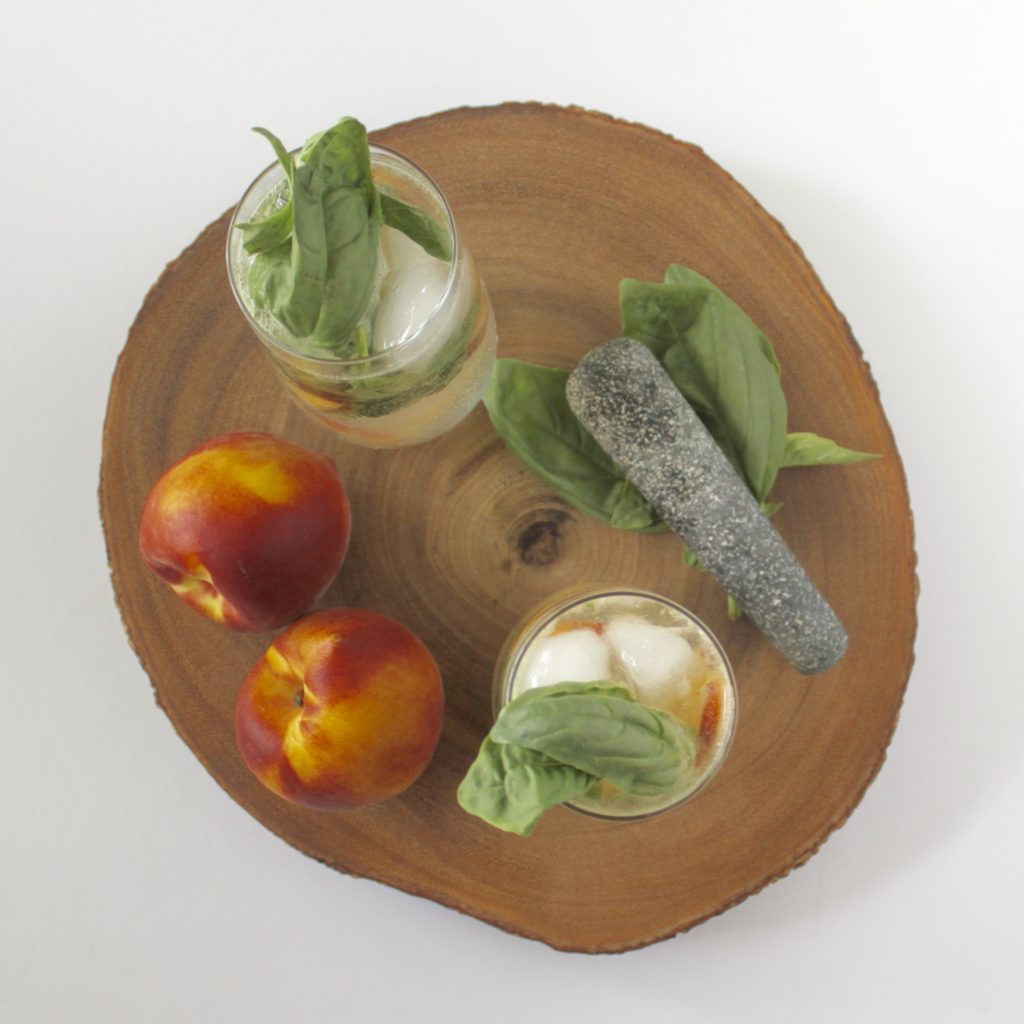 Ingredients
1/2 large peach, sliced
6 small basil leaves, plus more for garnish
1/2 ounce fresh lemon juice
1 1/2 ounces gin
1 ounce Lillet
1/2 ounce simple syrup
Ice
Club soda
Directions
In a tall glass, muddle the peach with the 6 basil leaves and the lemon juice. Add the gin, Lillet and simple syrup. Add ice cubes and top with club soda. Garnish with basil.