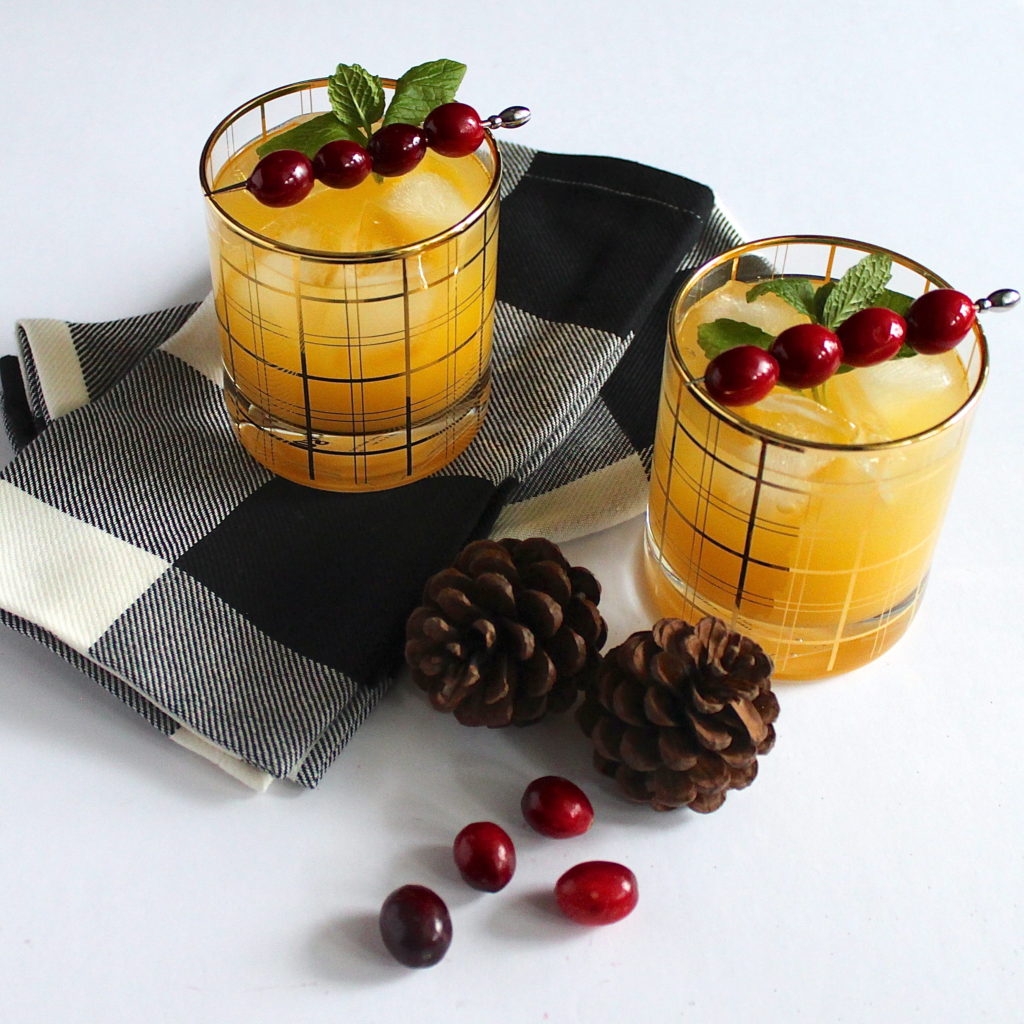 I have always loved the idea of an Old Fashioned, there is something understatedly sophisticated about it.  And I especially admire women who drink them!  They are far to strong a drink for me, so I was thrilled to come across this take on the Old Fashioned by The Little Epicurean.  A fruitier, mellower drink, perfect for the holidays and entertaining!
The process may seem involved, but it's worth the work and the Simple Syrup and Brandied Cranberries will keep for weeks.
Orange and ginger are probably two of my favorite flavour combinations.  Refreshing with a bit of a zing, and when combined with bourbon, perfection.  The brandied cranberries are tart, despite the syrup their in which works beautifully with the sweetness of the orange juice.  This cocktail is definitely going to become a go to for the holidays around here.  Enjoy!
Ingredients
2 oz fresh squeezed orange juice
2 oz bourbon
1 1/2 tsp orange ginger simple syrup (recipe follows)
1 1/2 tsp brandied cranberries syrup (recipe follows)
dash of bitters
brandied cranberries
Orange Ginger Simple Syrup
1 cup water
1 cup granulated sugar
4-inch piece ginger, peeled and cut into small matchsticks
orange peels from half an orange
Brandied Cranberries (in syrup)
6 oz fresh cranberries, washed and picked
3/4 cup granulated sugar
3/4 cup water
1 cinnamon stick
1/2 cup brandy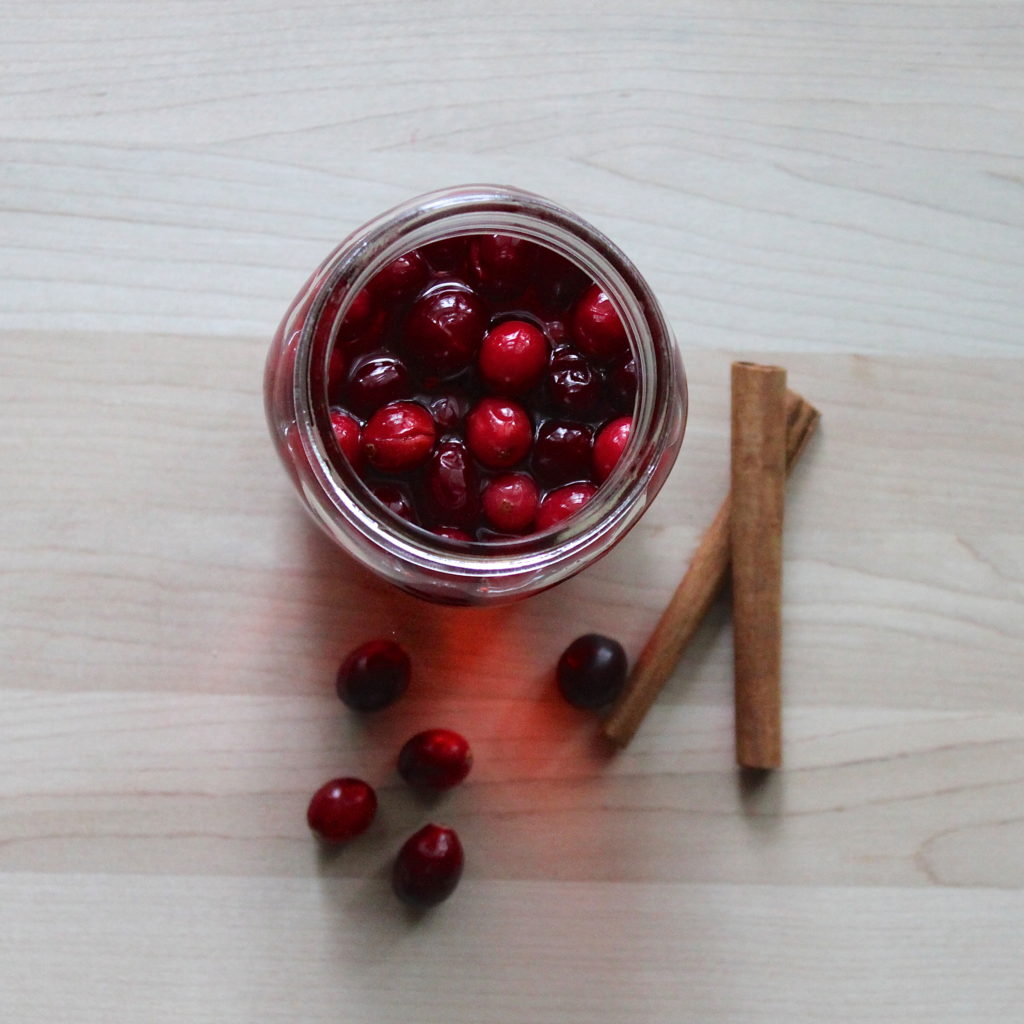 Directions
Fill highball glass half full of ice.  Add orange juice, bourbon, orange ginger simple syrup, brandied cranberries syrup, and a dash of bitters.  Stir to combine.  Add additional ice, if necessary. Garnish with brandied cranberries and fresh mint.
Orange Ginger Simple Syrup: In a medium pot, combine water, sugar, ginger, and orange peels.  Bring mixture to a boil until sugar dissolves.  Remove from heat.  Cover pot with lid and let steep for 20 minutes.  Strain ginger and orange peels.  Transfer simple syrup to an airtight container and store in the fridge until ready to use.  Keeps in the fridge for two weeks.
Brandied Cranberries: In a small pot, bring water and sugar to a boil.  Add cranberries and stir until coated in syrup.   Cook for 30-45 seconds just before the cranberries start to pop open.  Remove from heat and transfer to a 1/2 liter jar.  Add cinnamon stick.  Pour in brandy.  Pour in enough sugar syrup to fill the jar.  Cover with lid and let chill in the fridge for at lease 48 hours before using.  The longer it sits, the better it gets!