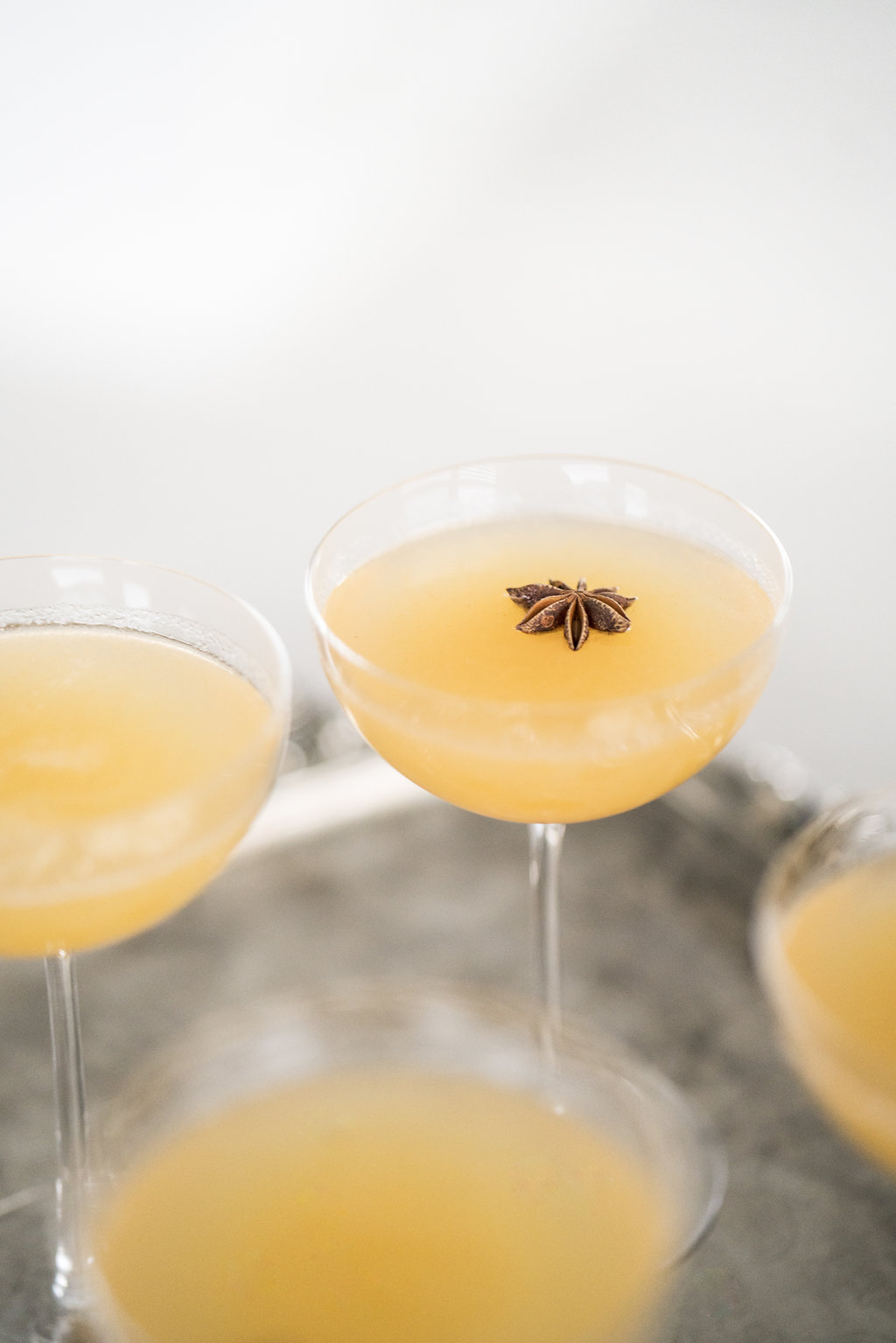 If you read my post earlier this week on how to style a bar, it'll come as no surprise that I love making cocktails.  I particularly love when a cocktail inspiration results in me discovering something new. Which is exactly what happened this week.  I discovered persimmons.  Have you tried them? I must admit, I'm a little embarrassed by my ignorance of persimmons.  Having tried them I can now confidently say that they are one of new favourite autumn fruits – vibrant, sweet and delicious.  And the perfect addition to a fall cocktail.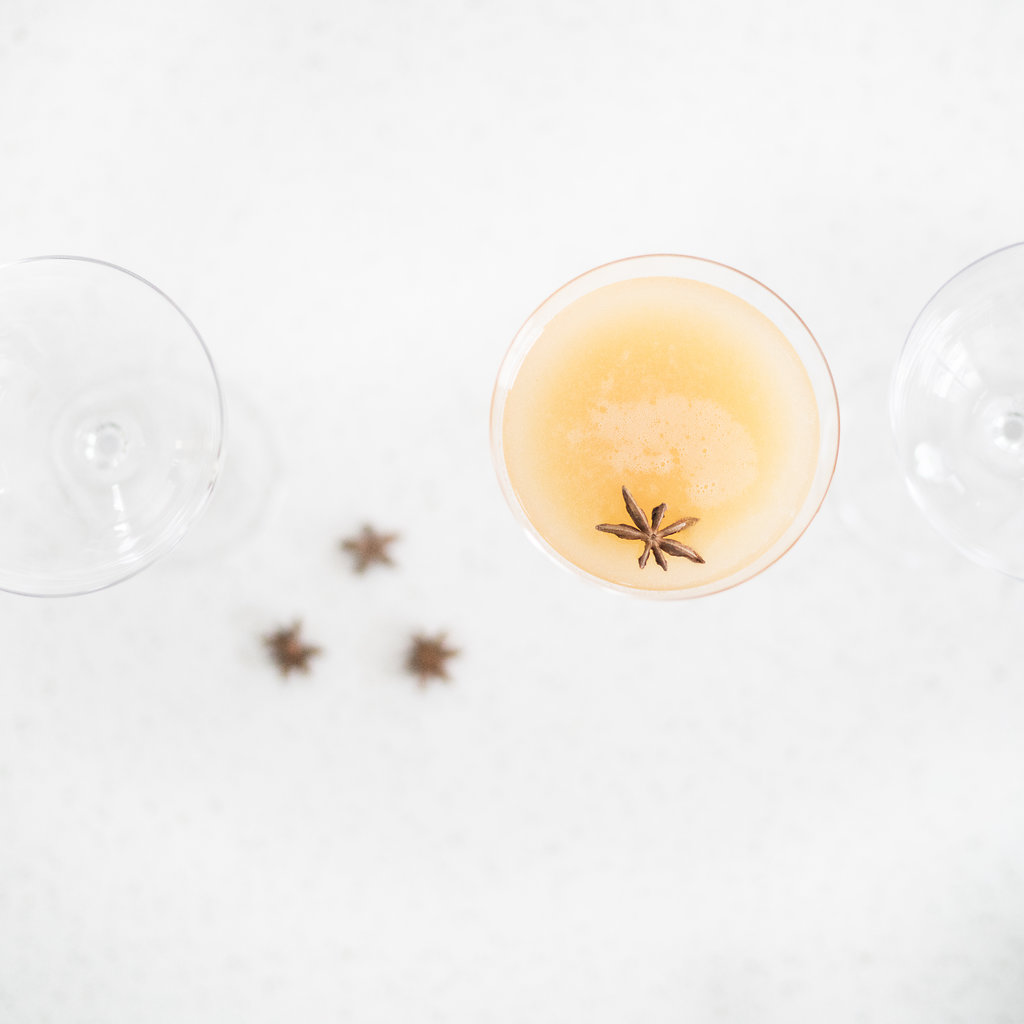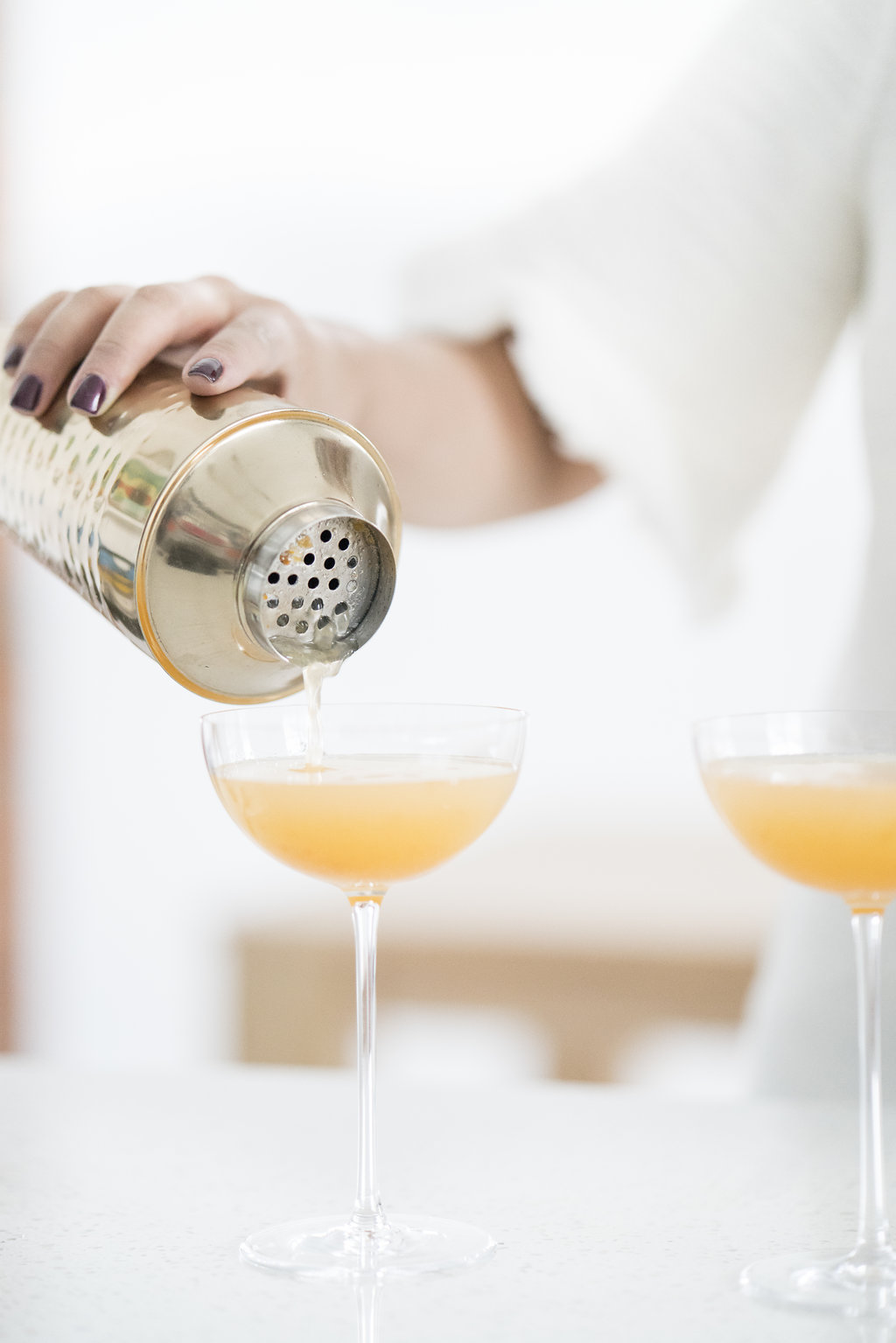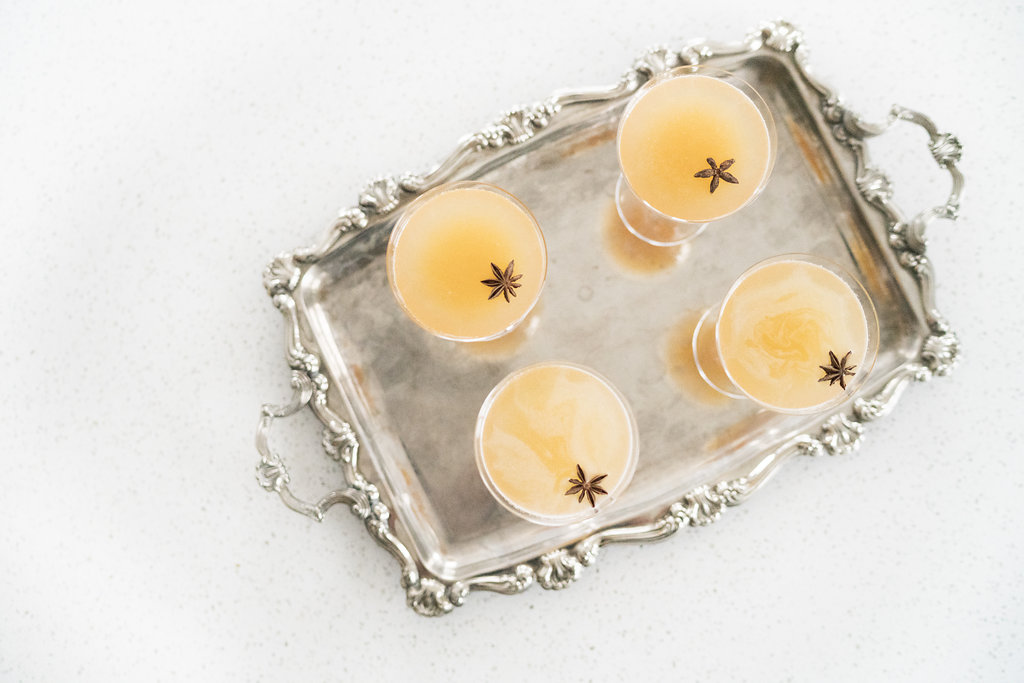 Today's recipe, a Persimmon Fall Cocktail, is the perfect drink to cozy up to on a cool fall evening. The sweetness of persimmons pairs perfectly with the spice of star anise and cardamon.  Both of which remind me of my Indian heritage, an extra special treat.  And is there anything lovelier than a cocktail garnished with a star? Perfect for holiday festivities, if I do say so myself.
Made with a lovely persimmon syrup, which I have frozen batches of for hostess gifts over the holiday season, and topped with the juice of a clementine or sparkling water, this Persimmon Fall Cocktail, may just be new favorite cocktail. I know I say that a lot, but this time I truly mean it!
If you give it a go, I'd love to know what you think!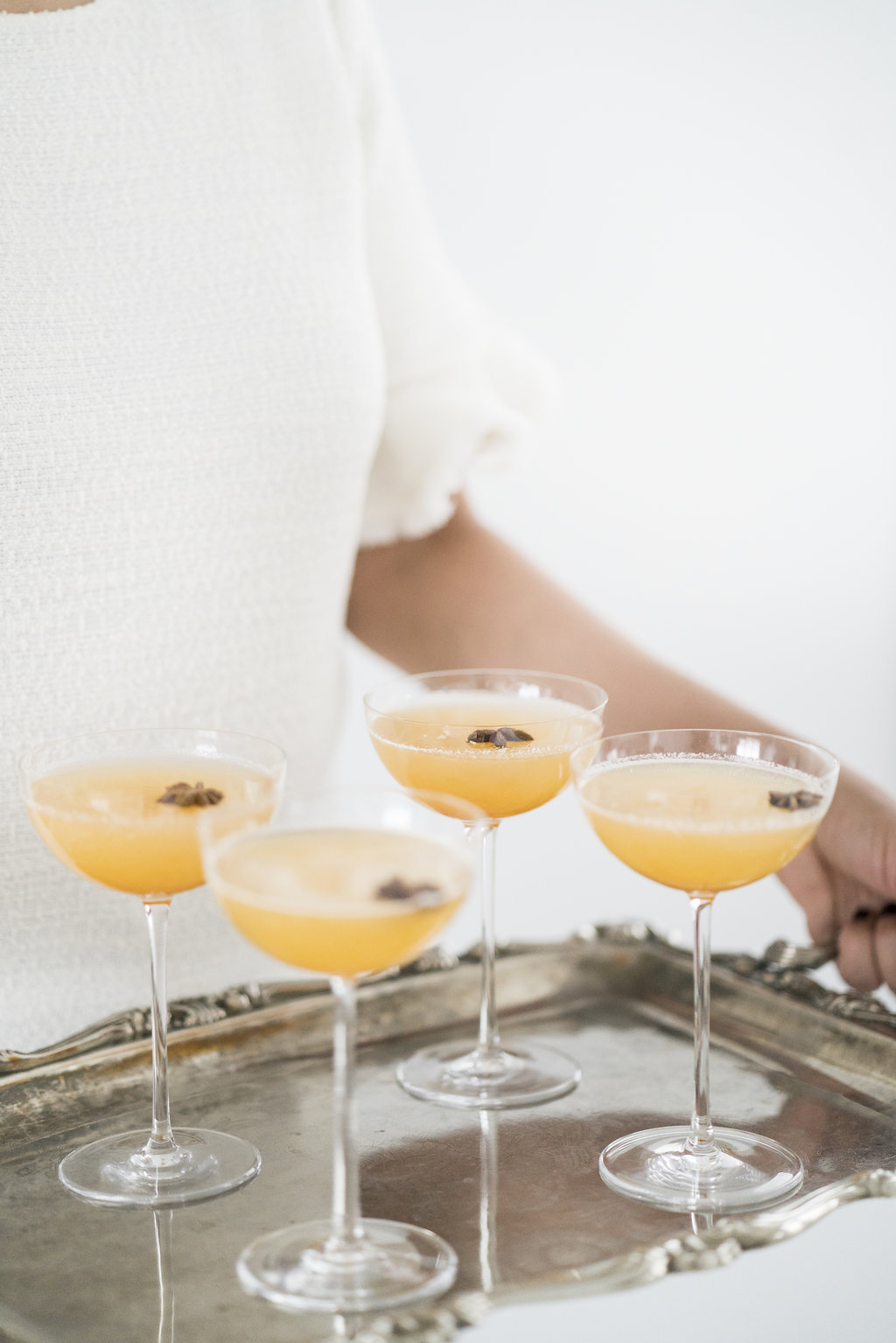 Ingredients
Persimmon Syrup
2 small persimmons, tops removed and chopped (about 1 cup)
1 cup sugar
3/4 cup water
3 2 inch strips lemon zest
1/4 cup lemon juice
2 whole star anise
1 cardamon pod
Cocktail
3 ounces vodka
3 ounces persimmon syrup
1 ounce freshly squeezed lemon juice
Juice of a clementine
Sparkling water
Star anise for garnish
Directions
Syrup
To make the persimmon syrup, combine persimmons, sugar, water, lemon zest and juice, star anise and cardamon in a small saucepan set over medium heat. When mixture boils, reduce heat to a gentle simmer and simmer for 20 minutes. Remove zest, star anise (star anise can be rinsed and reserved for cocktail garnish) and cardmon, puree, and funnel into a container with a lid. Chill. Syrup will keep for 1 week sealed in the fridge or frozen for 3 for at least 3 months.
Cocktail
To make persimmon Collins cocktails, fill a cocktail shaker with ice. Measure vodka, syrup, and lemon juice into shaker. Seal, and shake vigorously for 30 seconds. Strain into two glasses, top off with the juice of one clementine or sparkling water. Garnish with star anise and enjoy!
---
Photography: MJay Photography