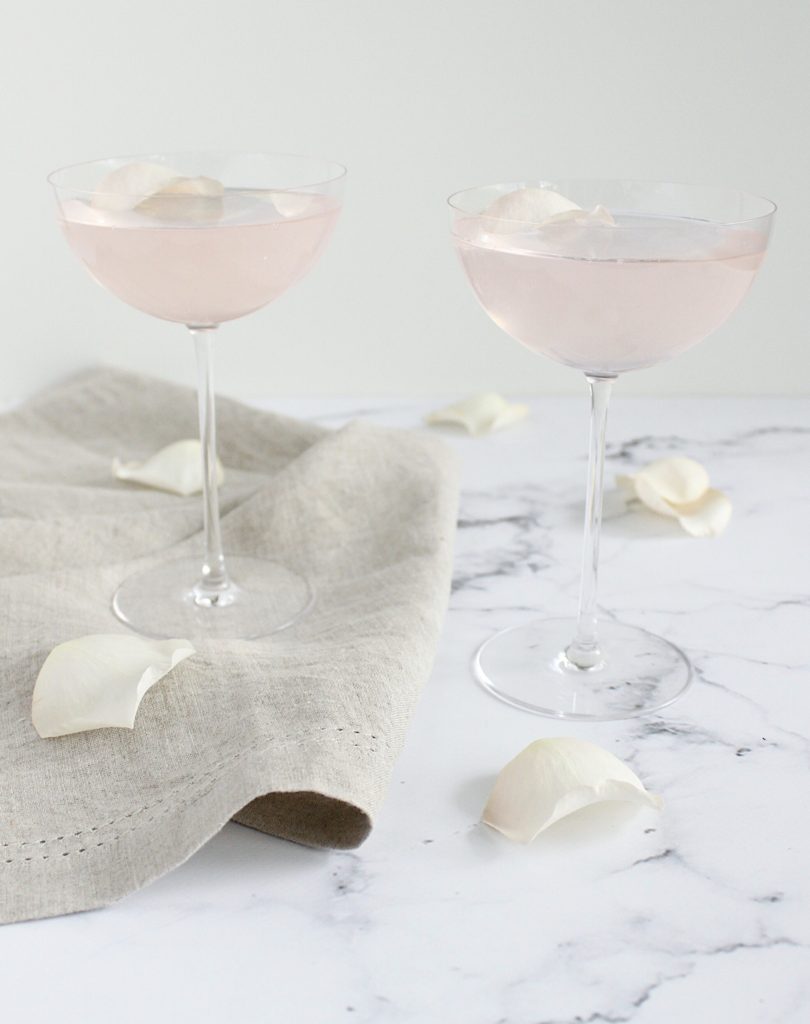 Happy Friday Loves!  While I'm not crazy about Valentines Day per se, I do love love. And I especially love the gentle reminder V-Day offers to sprinkle love through out our days.
February 14th also offers the perfect excuse to enjoy pink cocktails, not that you ever need an excuse 😉   I know I say this a lot, but this may just be my new favorite cocktail, it is lightly sweetened, subtly floral, bubbly and called a Rose-ecco!  The perfect drink for a celebration or a casual Friday night at home.  Enjoy!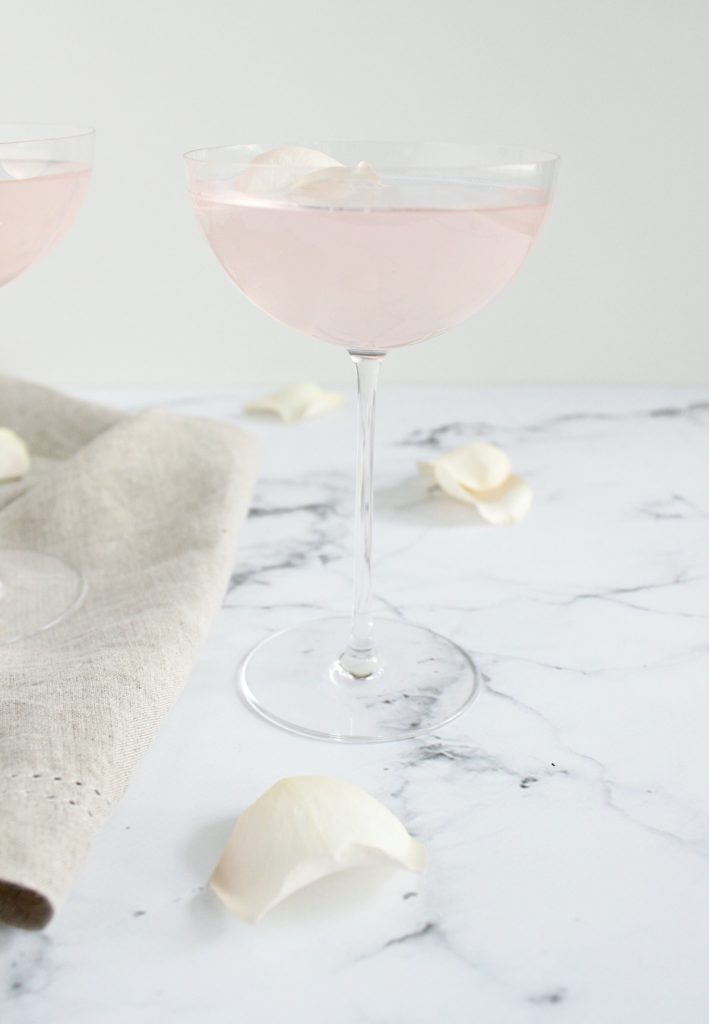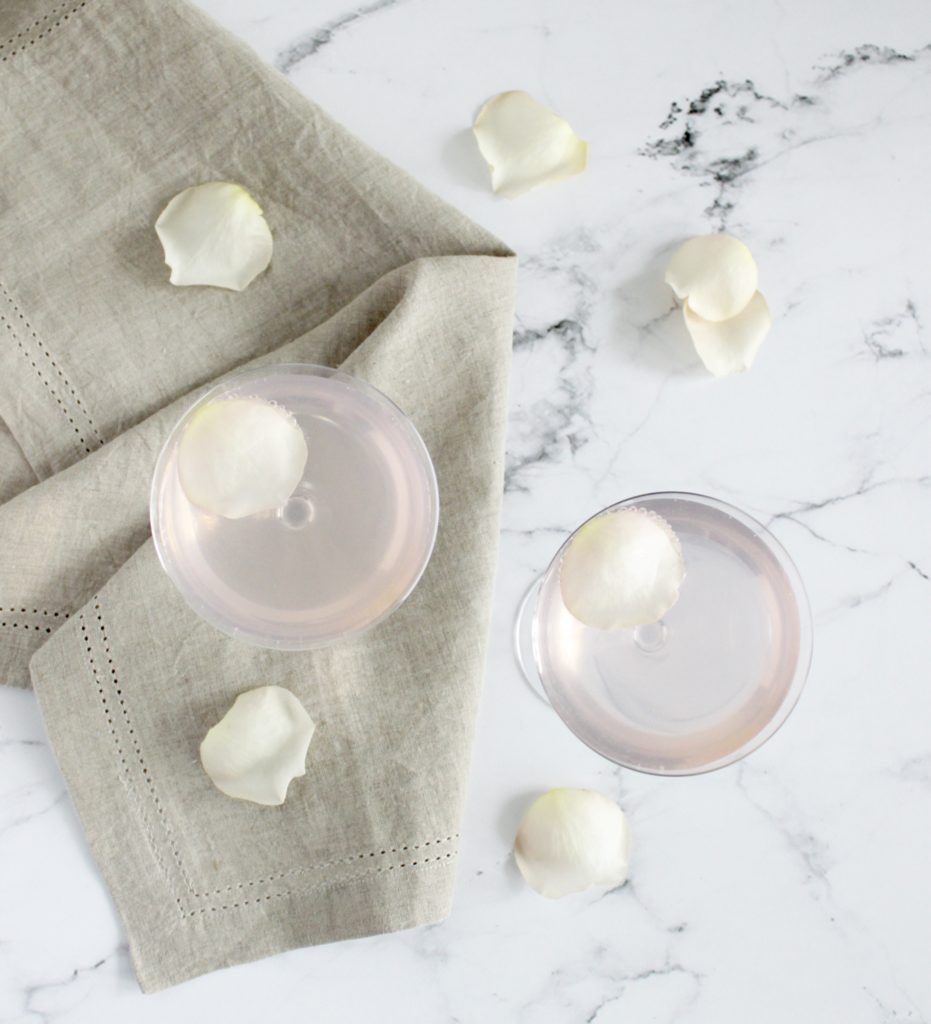 Ingredients
3/4 cup water
1 cup sugar
1 tbsp lime juice
2 tbsp rose water
Prosecco
Pink Lemonade
Directions
Rose Syrup
Bring water and sugar to a boil in a saucepan. Simmer for 10 minutes. Add the lime juice and rose water and continue to simmer for 10 minutes longer, stirring occasionally.  Remove the pan from the heat and allow to cool. Pour the syrup into a clean, dry bottle; cork tightly.
To make the cocktail pour Prosecco into a coupe, add one tablespoon rose syrup, a splash of pink lemonade and stir.  Garnish with a rose petal and enjoy!