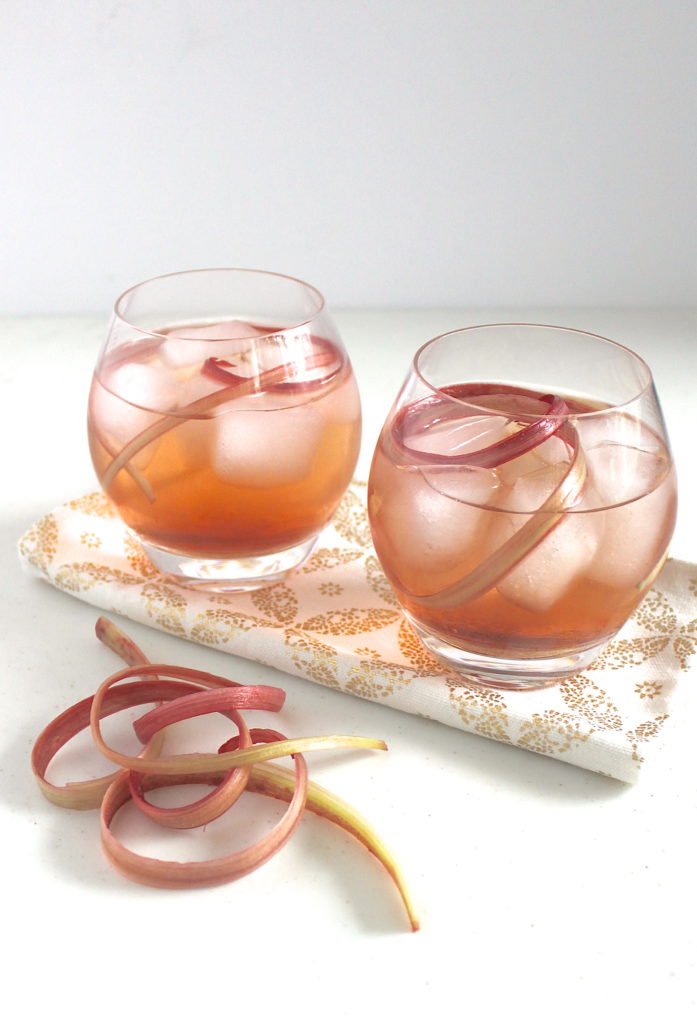 It's Rhubarb season and truth be told, up until recently that meant little to me.  I found the vegetable to be under whelming and uninspiring.  But this year I decided to cast my judgements aside and experiment with the stalk-y vegetable.  And you know what?  I was pleasantly surprised!
While for most, rhubarb means baking (and I may have a sweet treat to share with you in a few days 😉 ), I discovered a number of other things that can be made with rhubarb, everything from relishes, chutneys, compotes, sauces, ice creams, sorbet and my favorite Rhubarb Syrup!  So easy and versatile; and absolutely perfect in this Rhubarb Bramble.
Can we have a moment for the super fun rhubarb ribbons!  So simple to create – simple run a peeler down the length of the stalk.  I've been garnishing everything with them for the last few days – I'm so happy I gave rhubarb a chance!
What's your favorite rhubarb recipe? I'd love to know!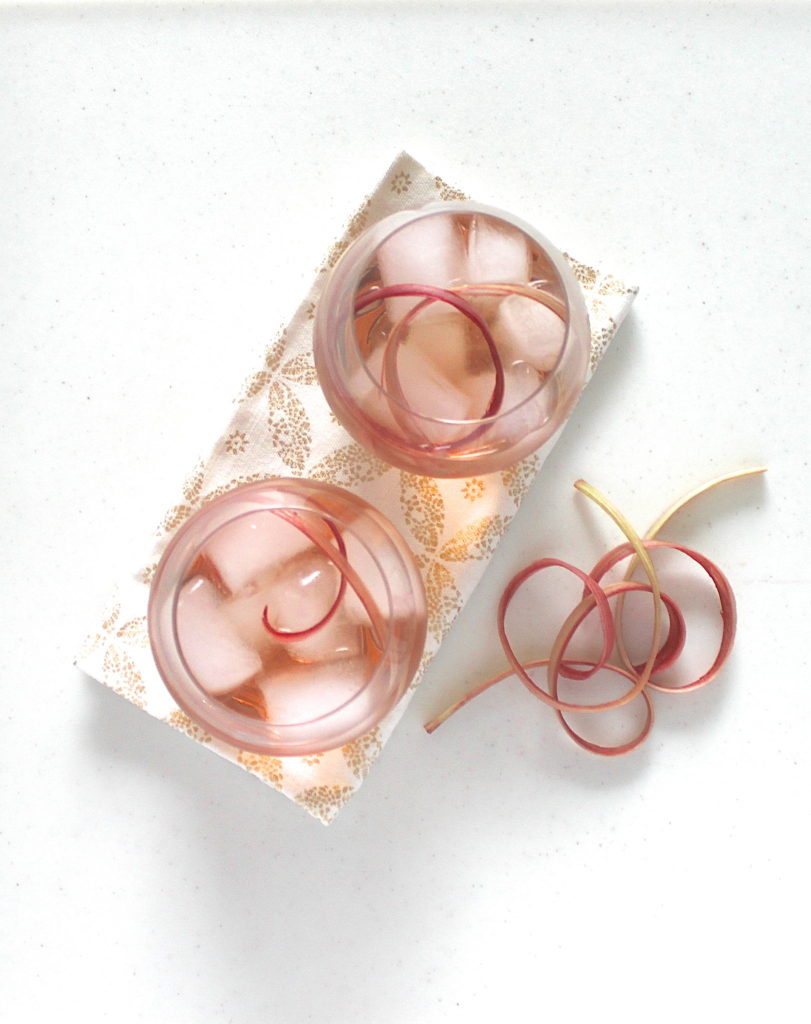 Rhubarb Syrup
Makes about 8 ounces
4 cups chopped rhubarb
1 cup sugar
1 cup water
Combine the rhubarb, sugar, and water in a heavy-bottomed saucepan and bring to a boil. Lower the heat to a simmer and cook gently, stirring occasionally, until the fruit is soft and the liquid has thickened slightly, about 20 minutes.
Pour the rhubarb through a fine mesh strainer or cheese cloth, until most of the liquid is in a bowl. Press the solids a little with the back of a spoon to extract more syrup.
Pour the syrup into a clean bottle. Cover or cork the bottle and refrigerate. It should keep for quite some time in the fridge.
The leftover rhubarb solids also make a nice rough jam, so if you want you can put them in a clean jar and keep them in your refrigerator for a week or so. It's great on toast!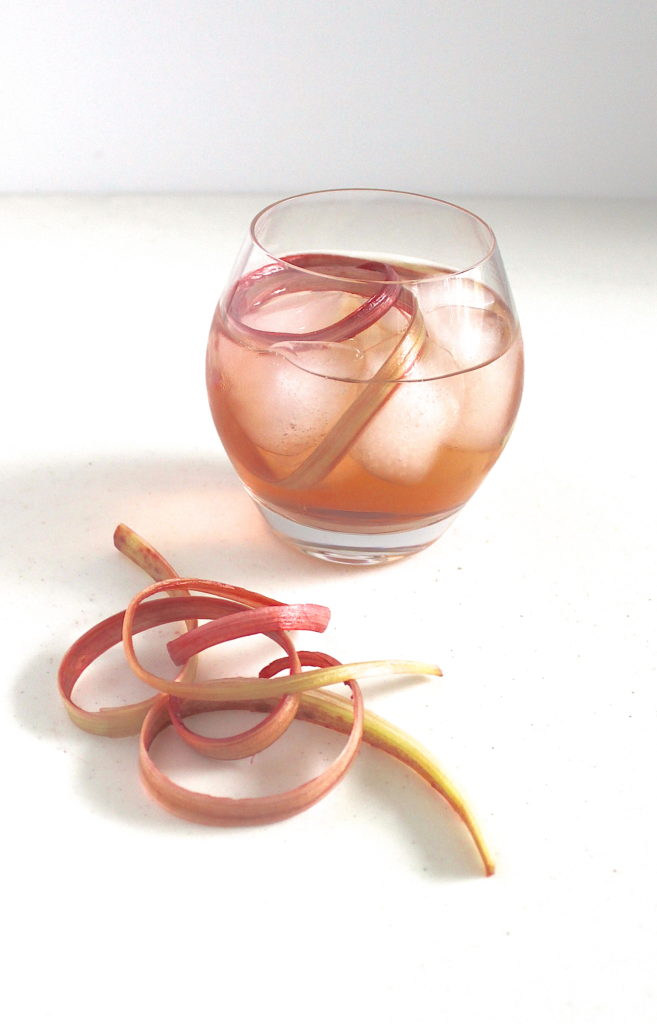 Rhubarb Bramble
2 oz Gin
1/2 oz fresh squeezed lemon juice
1 1/2 oz Rhubarb Syrup
Dash of Angostura Bitters
Pinch of Salt
Combine the Gin, lemon juice, salt, bitters and 1/2 oz Rhubarb Syrup in a cocktail shaker. Shake and pour over glasses filled with ice.  Top with rest of Rhubarb Syrup, garnish with rhubarb ribbons and enjoy!
Recipe from thegooddrink.com