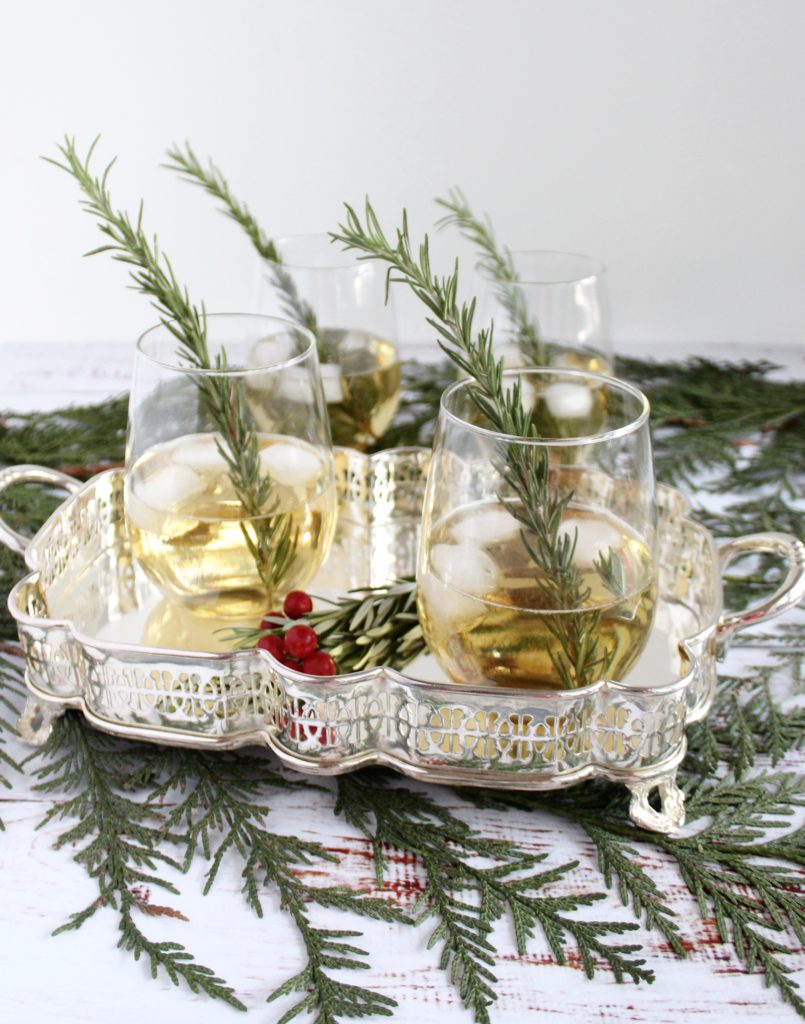 What are the Holidays without cocktails? How else will you survive your family?  Err … I mean enjoy quality time with them 😉  Whether your family challenges you or not, I've got you covered in the Holiday cocktail department with this Rosemary Maple Bourbon Sour.  Festive and sweet with a bit of zing, it's the perfect drink to sip next to a fire.  Happy Holiday Friends!

Ingredients
3 shots of Bourbon
1 1/2 shots fresh lemon juice
3/4 – 1 shot of maple syrup
3 sprigs of rosemary
Directions
Crush a spring of rosemary in your hand and add to a cocktail shaker.
Add bourbon, lemon juice maple syrup, and ice to above the level of the liquid and shake vigorously for 15 seconds.
Strain mixture into cocktail glasses with ice and garnish each with a rosemary sprig.