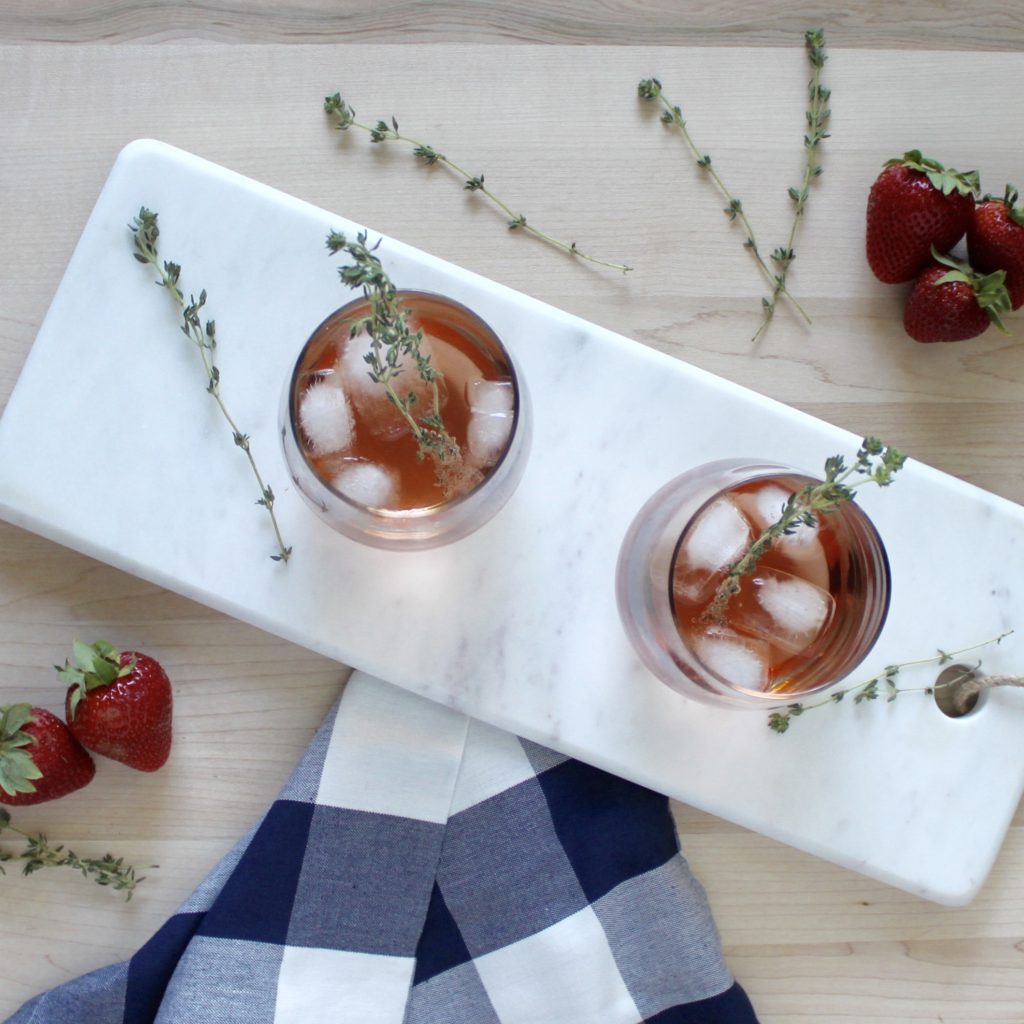 Happy Friday Friends!  Gray skies and never ending rain won't put a damper on my weekend festivities!  Kicking things off with this bright summery Strawberry Thyme Cocktail that combines a simple strawberry syrup with earthy thyme leaves.
Have you tried making your own syrups?  I've been doing it for a while now and absolutely love it!  They are simple to make and can be used in a variety of ways – over ice cream, pancakes or waffles, in oatmeal, with plain soda water and anywhere else you'd like to add a bit of sweetness.  Bottled up and tied with ribbon, they make a lovely hostess gift. Enjoy!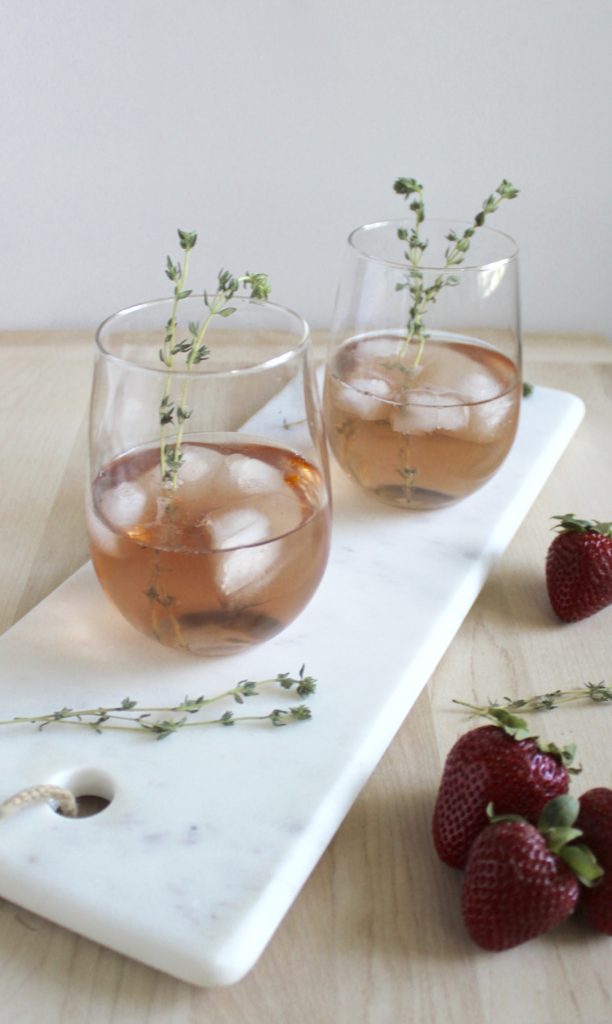 Strawberry Simple Syrup
Ingredients
1 lbs Strawberries, cleaned, hulled and cut into smaller pieces
2 cups water
1 cup sugar
Directions
Place strawberries in a medium saucepan, cover with water and bring to a boil.  Reduce to medium heat and let the strawberries cook for 20 minutes, at which point the strawberries should have lost most of their colour, leaving a bright pink liquid.  Remove from heat and strain through a fine mesh strainer.  While tempting, do not press down on solids to extract more liquid, doing so will produce a cloudy, sediment-ed syrup.
Return the liquid to the stove and add sugar.  Bring back to a boil, stirring to dissolve the sugar.  Once the sugar has completely dissolved, remove from heat and allow to cool completely.
Cocktail
Ingredients
2 ounces Gin
1-2 ounces Strawberry Simple Syrup (depending on how sweet you'd like your drink)
1/2 ounce Lime Juice
Lemon-Lime Soda to top
2-3 springs of thyme for garnish
Directions
Add syrup and thyme leaves to a cocktail shaker, muddle to break down the thyme leaves a little.  Add gin, lime juice and fill shaker with ice.  Shake until the shaker get cold and frosts, pour into cocktail a Glass
, top with soda and ice and garnish with thyme.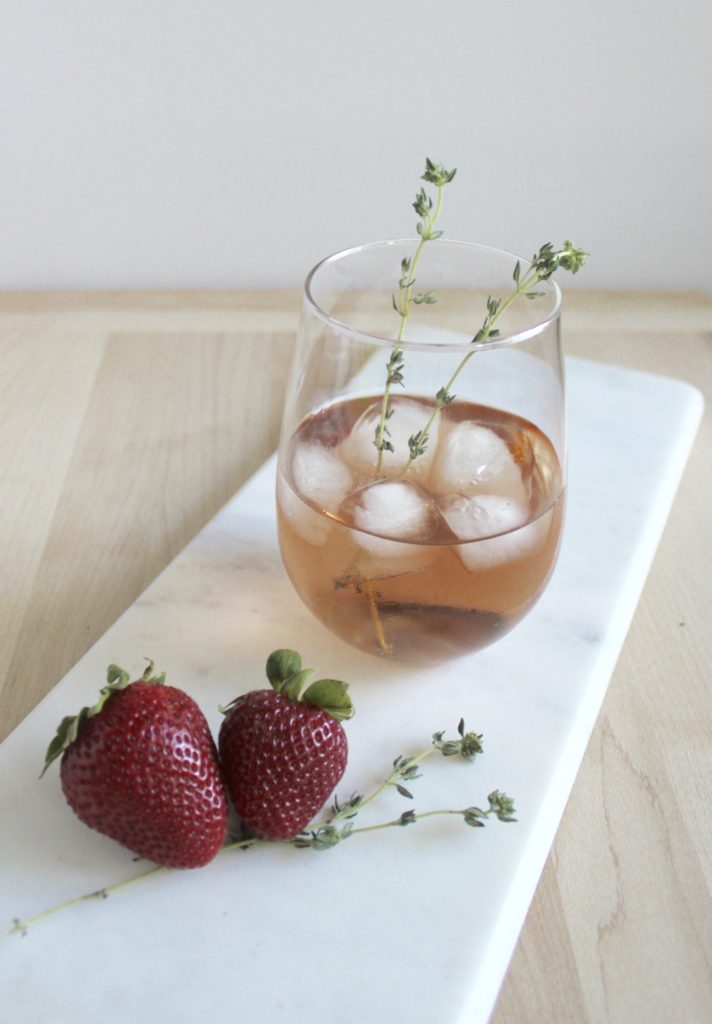 Shop This Look
Glass
| Cheese Board
| Napkins