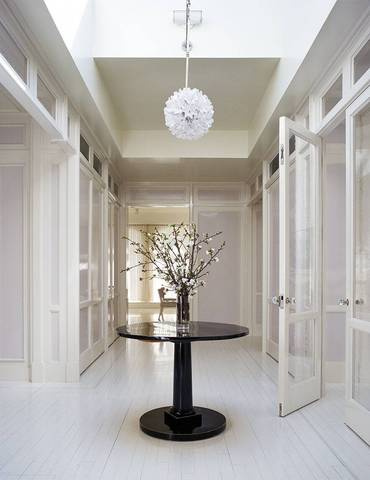 When Academy Award winner and founder of the luxury lifestyle website Goop, remodeled her TriBeCa penthouse she turned to husband and wife designers Roman + Williams to create this weeks contribution to my Inspired Interiors series, which can only be described as ethereal perfection.  Like a pale, dreamy cloud, Gwyneth Paltrow's space is punctuated by pastel silks, hand-embroidered wallpapers, and cool swaths of marble.
The designers used their signature look of layering with light delicate whites, pale lavenders, grays, and silvers, and beautiful embroidery details.  They wanted the foyer be to a long, great room with a classical round table, similar to what you'd find in a proper English.  Perhaps a nod to her time living in England with ex-husband Chris Martin and their two children.
The stunning living room houses a beautiful pale lavender sofa, original fireplace, hand painted wallpaper and an Indian Door that was transformed into a romantic and playful silk-pillow covered swing!  Now if you read my post on Daybed Love, you can probably imagine how crazy I am about this swing!  Thinking of ways of incorporating one into my place as we speak!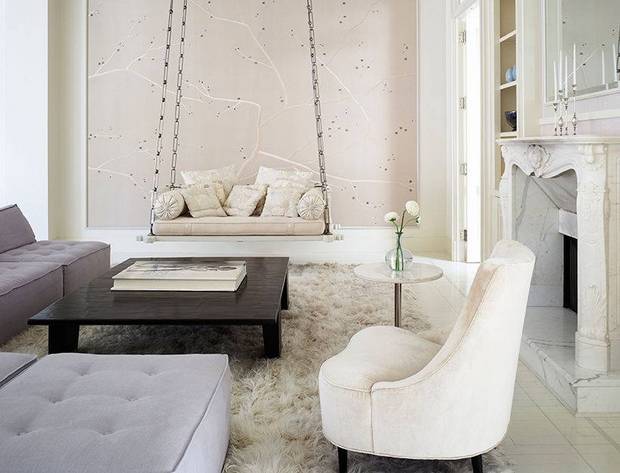 According to Goop, Paltrow took care to ensure the top-floor of the apartment felt light and artisanal with ought-hewn wooden beams, exposed light-bulb filaments and plenty of sensual details, like the marble-clad Chesney fireplace which is flanked by a lavish Veneni glass chandelier and handmade lavender wallpaper.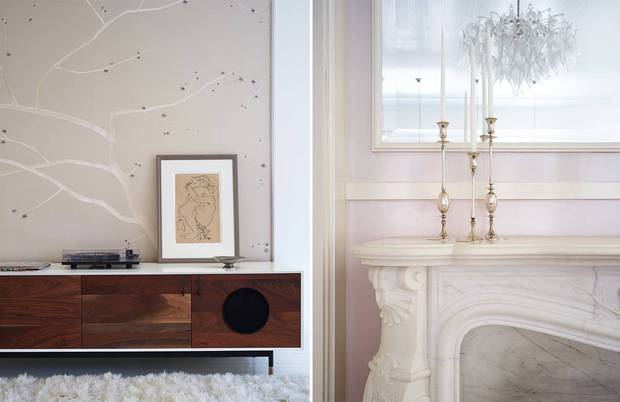 As an author of two cookbooks, It's All Good
and It's All Easy
, you would expect Paltrow to have an amazing kitchen, and she does – marble counter-tops and cool, all-white cabinetry create a chef's (and food photographers) dream.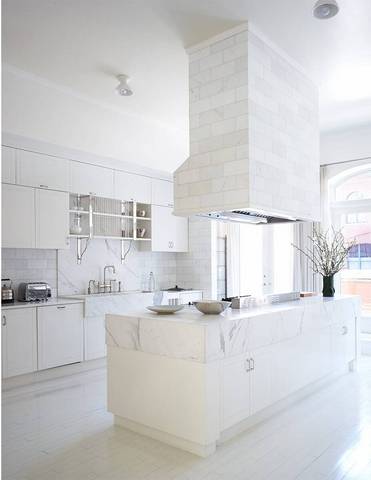 In love with this space?  Good news, this ethereal space could be yours! … For a cool 12 million! Perhaps one day 😉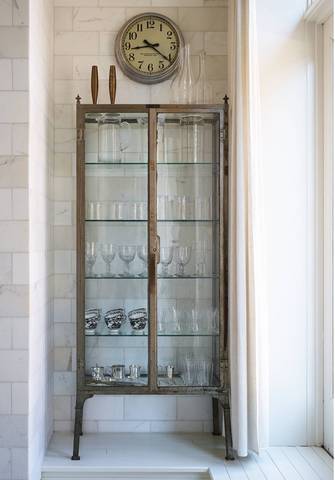 Source for all images