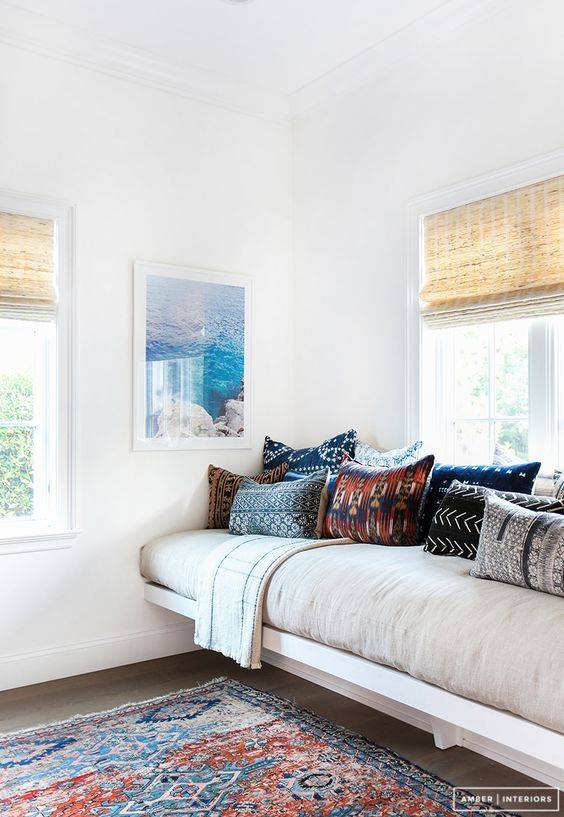 Via amberinteriordesign.com
Hello dear friends!  I'm back!  After nearly three weeks away from blogging due to total chaos in my condo as I had it painted and then … a series of frustrating technically issues … I'm back in front of my computer writing and it feels so right and good!!  Can you sense my excitement?  Adding to my joy of having my space back to normal so I can write (well sort of, more on that in another post) is what I'm sharing today: My Daybed Love.  I simply cannot get enough!
And here's why …
Daybeds are incredibly versatile, allowing you to have multiple functions in a space – a potential guest bed when you didn't think you had enough room for instance – while keeping the overall feel of the space light and open.  I love replacing a classic loveseat with a daybed, instantly the flow of a room changes, it feels more open and more modern.
To get your daybed love juices flowing, I've pulled some of my favorite daybeds and fabulous spaces designed around them.  Enjoy!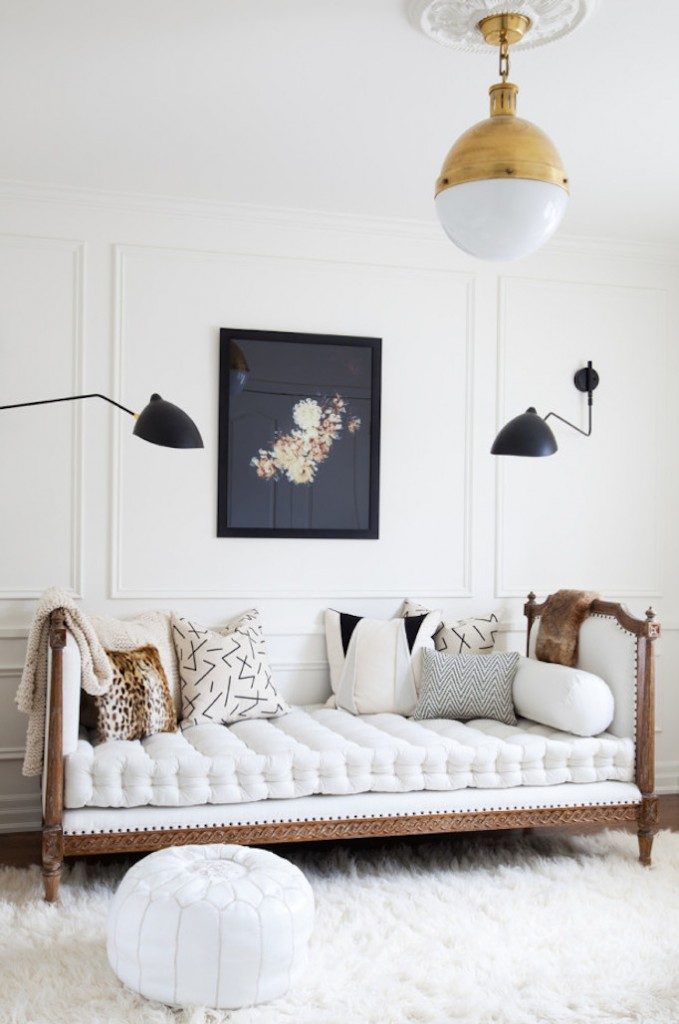 Via Ashley Capp
This daybed Christine Dovey added to her son's nursery is nothing short of spectacular.  Paired with the sophisticated colour scheme, I wish this was my room!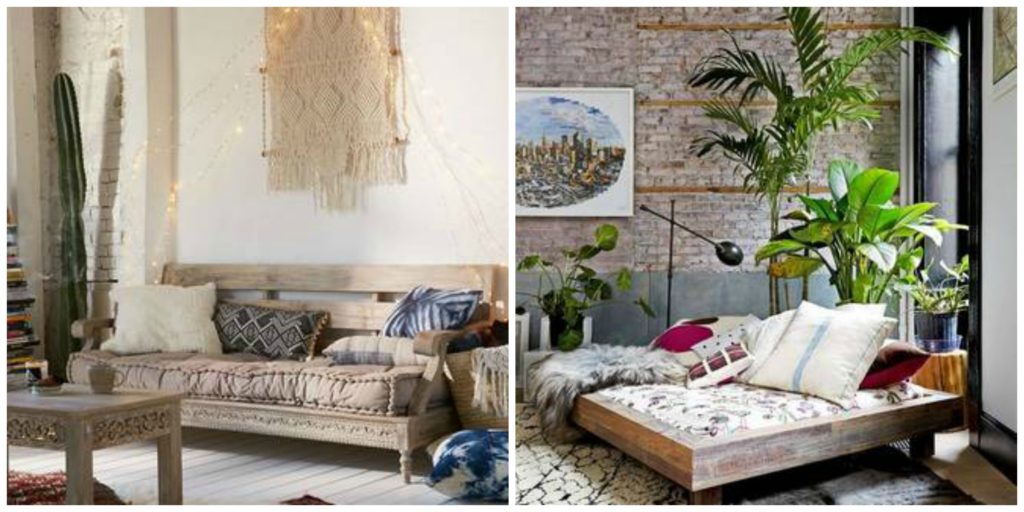 Via Urban Outfitters | Via Laura Moss
When it comes to daybed, I'm definitely drawn to more ornate ones – I suspect because they remind me of manjas in Punjab, where my family is from.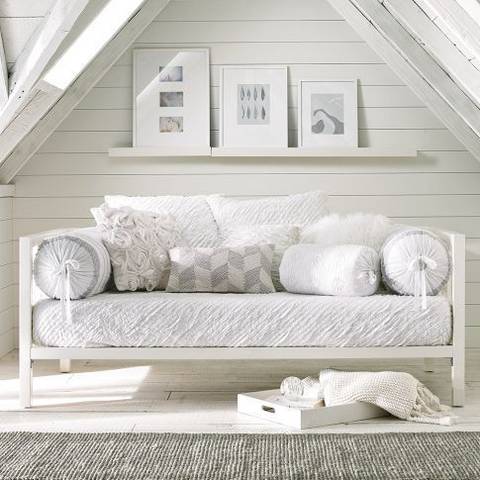 Via West Elm
White on white is such a chic look, but this space is also inviting and comfy!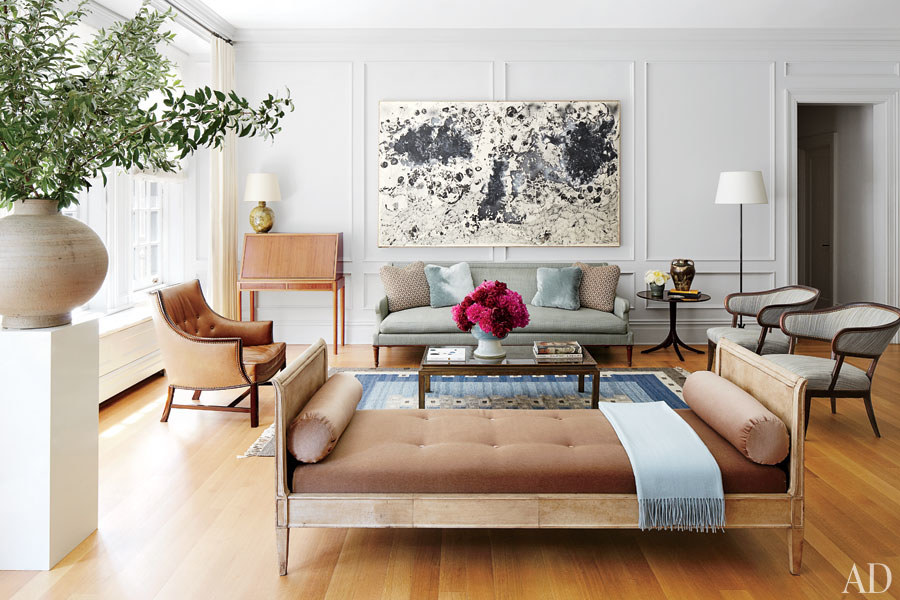 Via Bjorn Wallander
The home of Nina Garcia, fashion director of Marie Claire and judge on Project Runway, is spectacular and the perfect example of using a luxurious daybed to define a space, without obstructing flow.
Have I convinced  you?  If so, here's a round up of some of my favorites daybeds to get you started!