As the days get longer and the temps warmer, it's time to expand our living spaces into the outdoors! Bringing the indoors out and creating a space your family and friends won't want to leave can be easy and fun with a few simple strategies.
When pulling together an outdoor space first consider what you'll most be doing in the space – lounging around, eating meals, preparing food, entertaining, etc. Or maybe you'd like to accommodate multiple functions. Giving some thought to how you'd like to use your outdoor space will help you establish the type of furniture you'll need – for example, casual sofas or a table with chairs or both and maybe even add this Remarkable outdoor bench or something alike for more sitting space. You can then decide from here on what you're wanting to do with your space, for example, if you're trying to create a serene living area outside, you might want to try and describer your vision to the contractors such as Proactive Landscaping and other landscaping companies you could use to complete your home exterior improvements for your future outside accommodations for family and friends!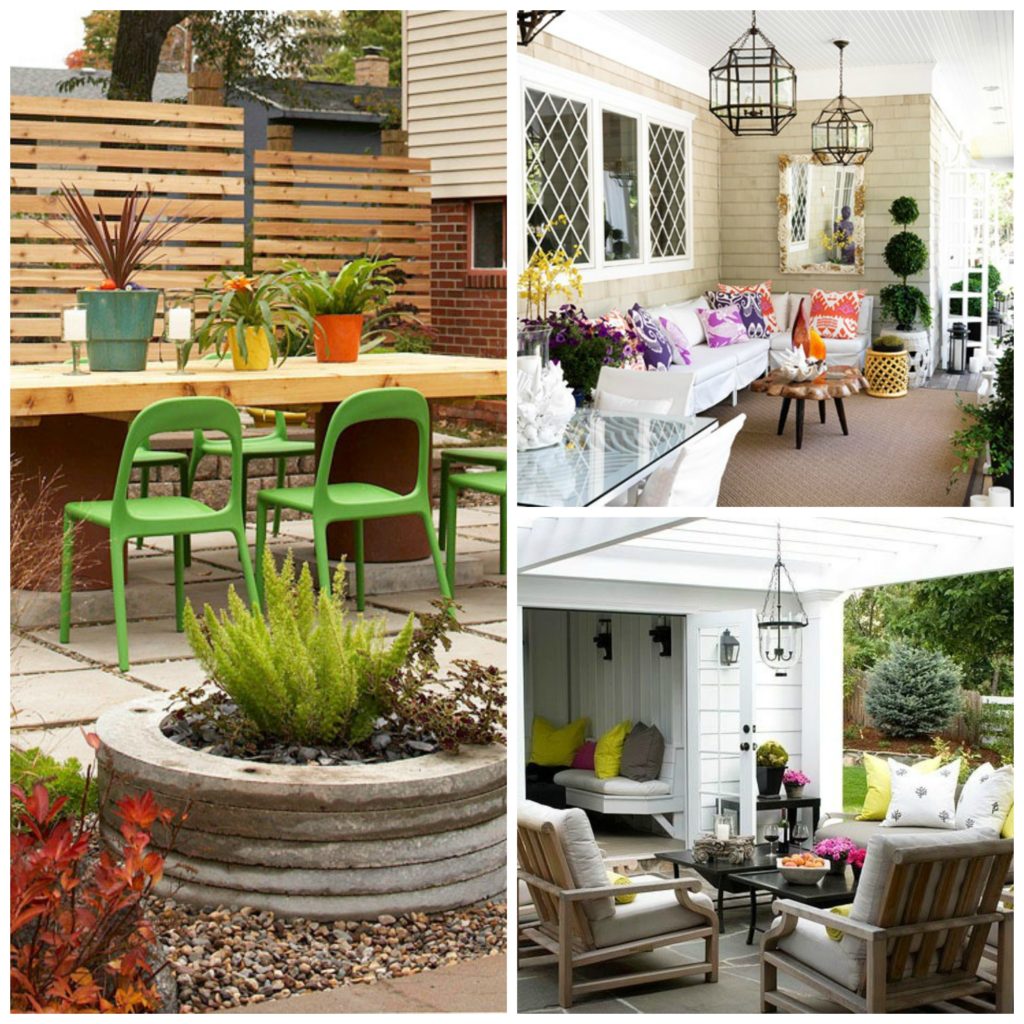 (PC: Better Home and Traditional Home)
Next consider the Color scheme. Since today more than ever outdoor living spaces are considered an extension of our homes, I like to use a palate and style that is cohesive with that of the indoor living space – maybe pick up on some accent colors and play them up, as I've done.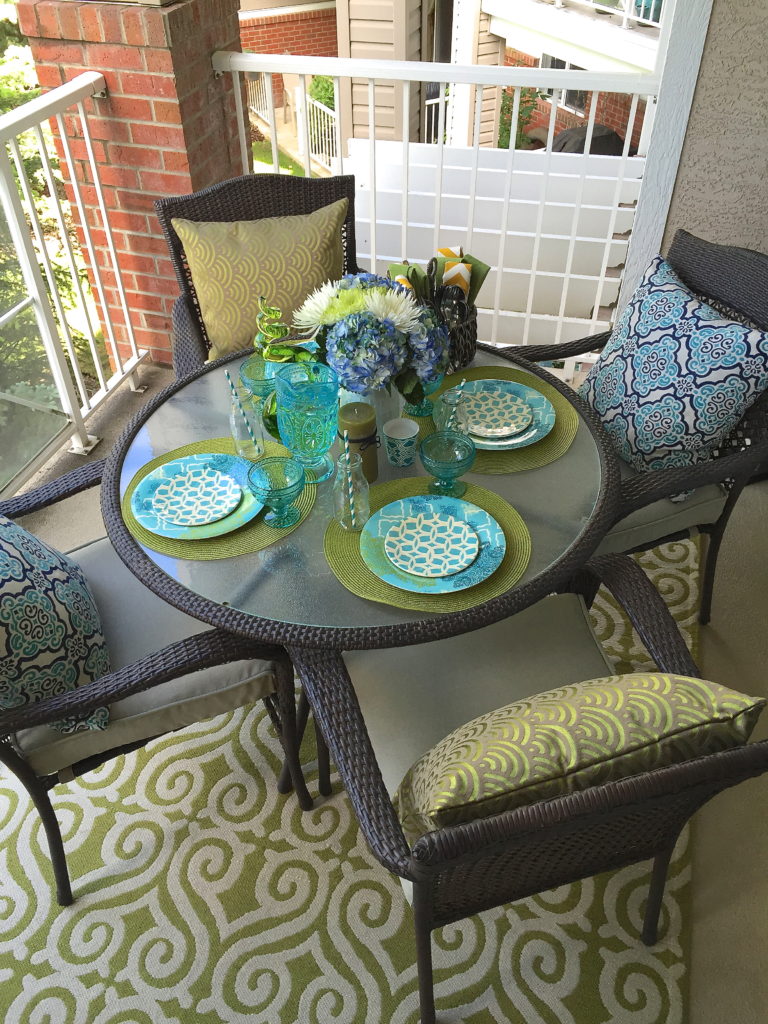 One of the easiest and most effective ways to cozy up an outdoor space is by adding Texture. This can be in the form of an outdoor rug, which helps define it and pillows and cushions to pops of color. I do recommend investing in outdoor rugs and furniture cushions, not only will they stand the test of time, but you won't have to worry about leaving them out in the case of a sudden down pour, as they are generally weather resistant and hold well.
Next think about Lighting – as the sun starts to fade you want to have options that offer various types of lighting. I absolutely love candles and lanterns for outdoor entertaining and because I love to add some DIY to everything I do, I made some easy custom DIY candles, click here to learn how.
When it comes to Entertaining outdoors, I like the stick with the idea of bringing the indoors out – so feel free to use your 'real' dishes, cutlery and napkins – doing so can really class up a setting. I recommend skipping a table cloth, it can be such a pain in windy conditions, opt instead for over-sized place mats. I absolutely fell love with this melamine set of dishes and loved how it pulled the green from the rug, so I went with them for this party, but no need to invest in dishes, a classic white setting would be stunning with any color scheme.
Accessorizing an outdoor space doesn't have to break the bank. There are great inexpensive options for outdoor lanterns, vases and side tables that are built to withstand a summer outside. Look for accents in the same style and palette as your home's interior to create a cohesive look. By keeping the look cohesive, jazzing up an outdoor space for a special event is easy by pulling extra accessories from inside. For instance I pulled cushions, art and lanterns from my indoor living spaces to help put the look together with depth and character.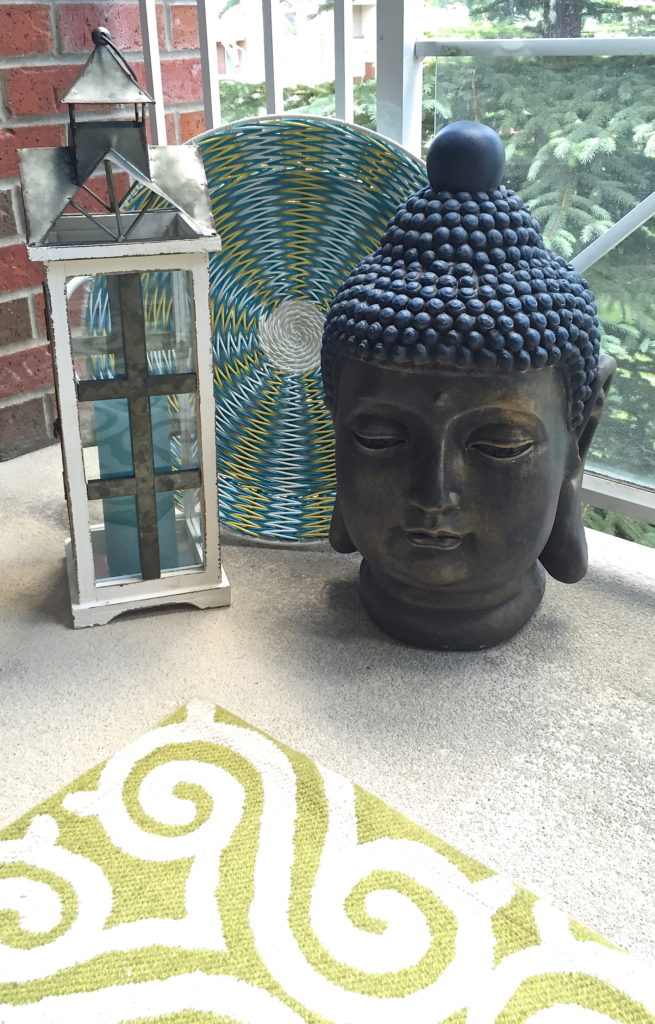 Perhaps the most important part of entertaining outdoors is the bar! I whipped one up easily using a tray table from my living room. I added a painting from my office to tie in the color scheme and dress it up, why not bring some art outdoors! I love to entertain, but I like to do it the most efficient way possible. So if I've chosen a signature drink for the evening, as I had on this night, I like to lay everything out and leave the recipe on the bar, so if I'm not around to whip one up a drink for a guest, they're fine to do it themselves!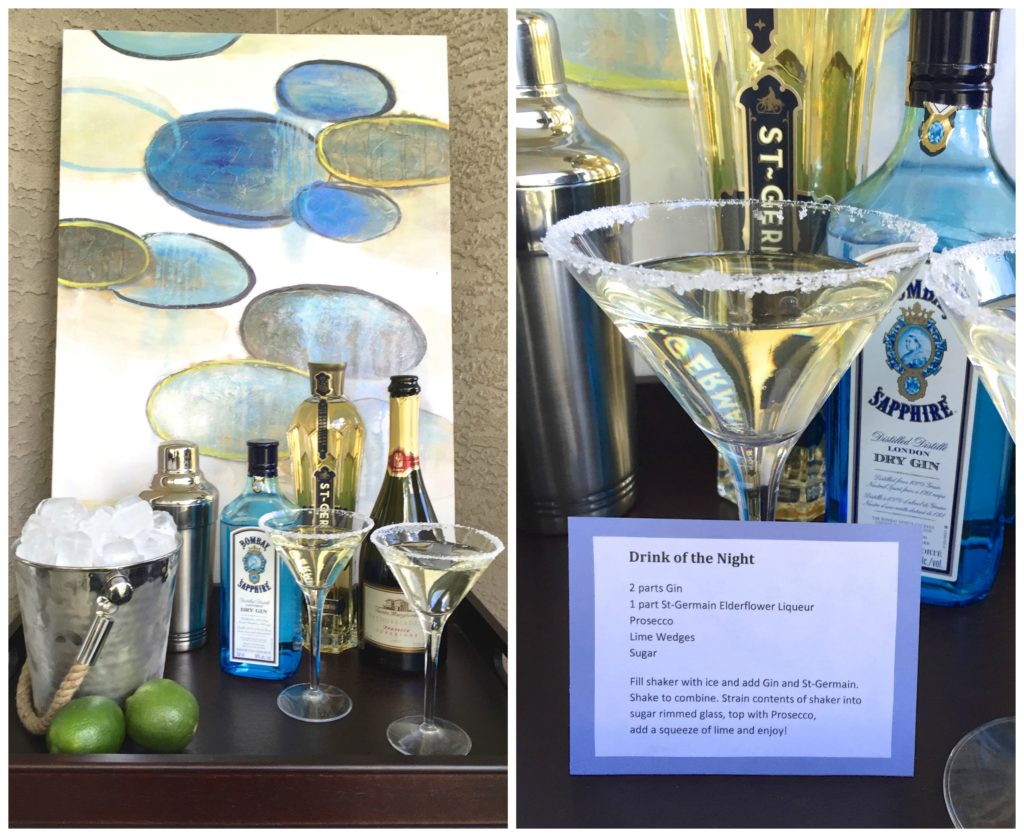 Whether it's entertaining friends and family or cozying up with a book, I love spending as much time in my outdoor space as possible. Don't let size or budget hold you back, my patio is a mere 90 square feet! Make the most of your space with easy tips and you'll be glad you did! Happy Summer!