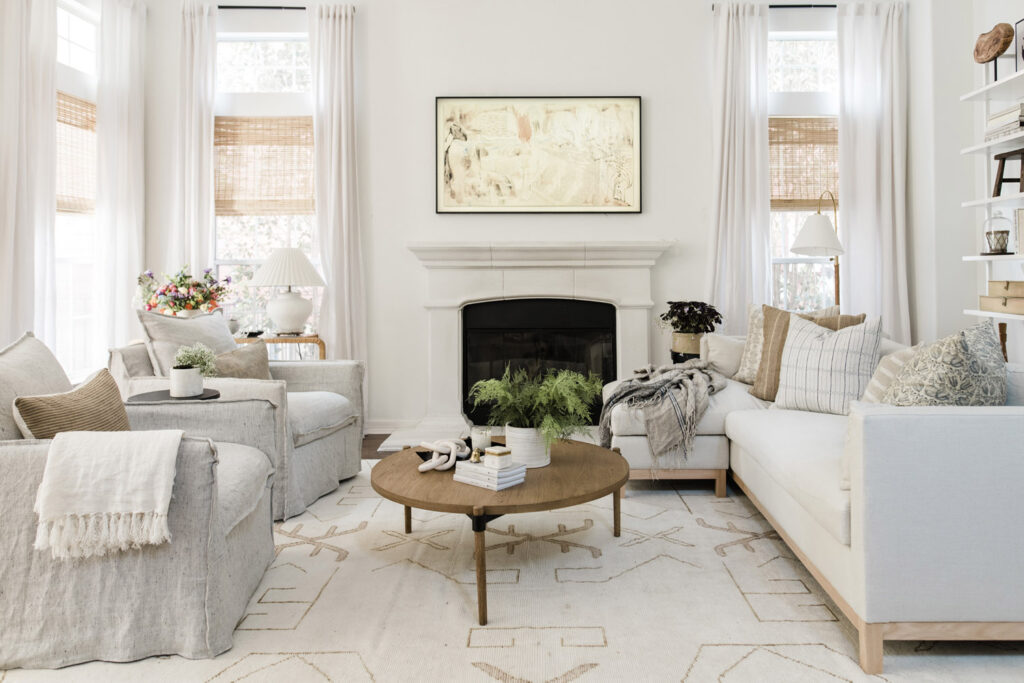 SHOP THE POST
When Anastasia Casey and her husband came across this Austin condo, she was immediately able to see past the gaudy, dated and dark decor to the potential the space held.  A smart layout, ample storage and access to a pool, made purchasing the home a no brainier. Come along as we tour this weeks Inspired Interiors home, A Modern Cottage with heaps of charm.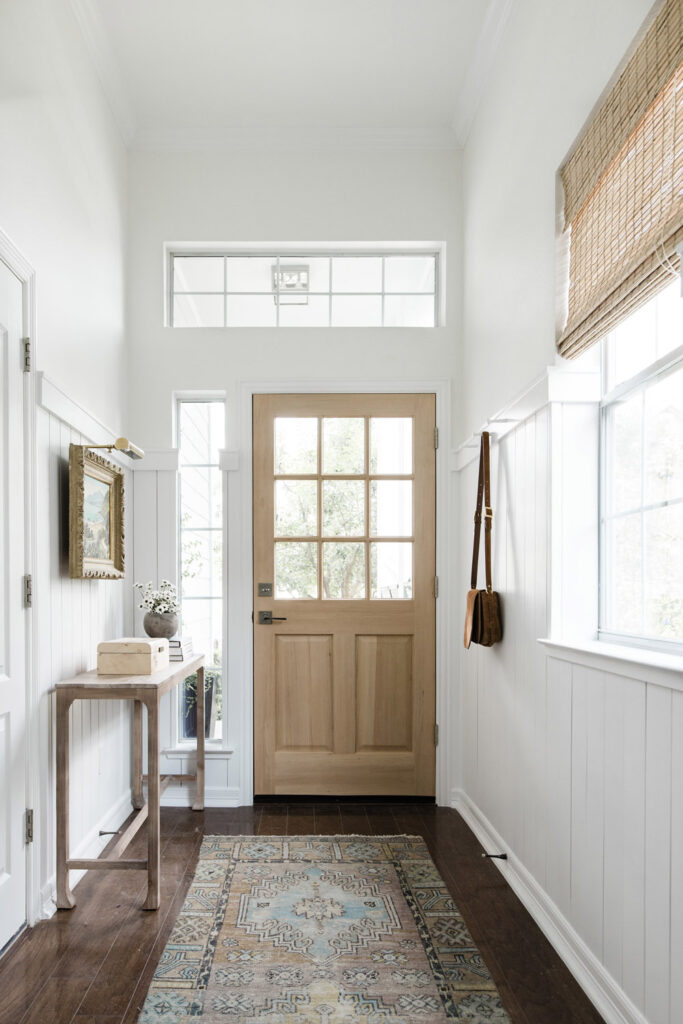 Like so many things in life, patience was the name of the game. Rather than immediately renovating the home, Anastasia and her husband chose to live in it for a while to get to know it and discover how they used it.  When they were ready to tackle the project, the kitchen was the first space and probably the most dramatic.  Dark cabinetry and granite were replaced with a beautiful sage green and white accents. Re-configuring it to remove a pony wall increased counter space and made it much more functional.
Upstairs, the bathroom was transformed into a spa-like oasis with the addition of floor-to-ceiling Alexander James tile.
Overall the space feels lived in, well used and cozy. Perfection, if you ask me.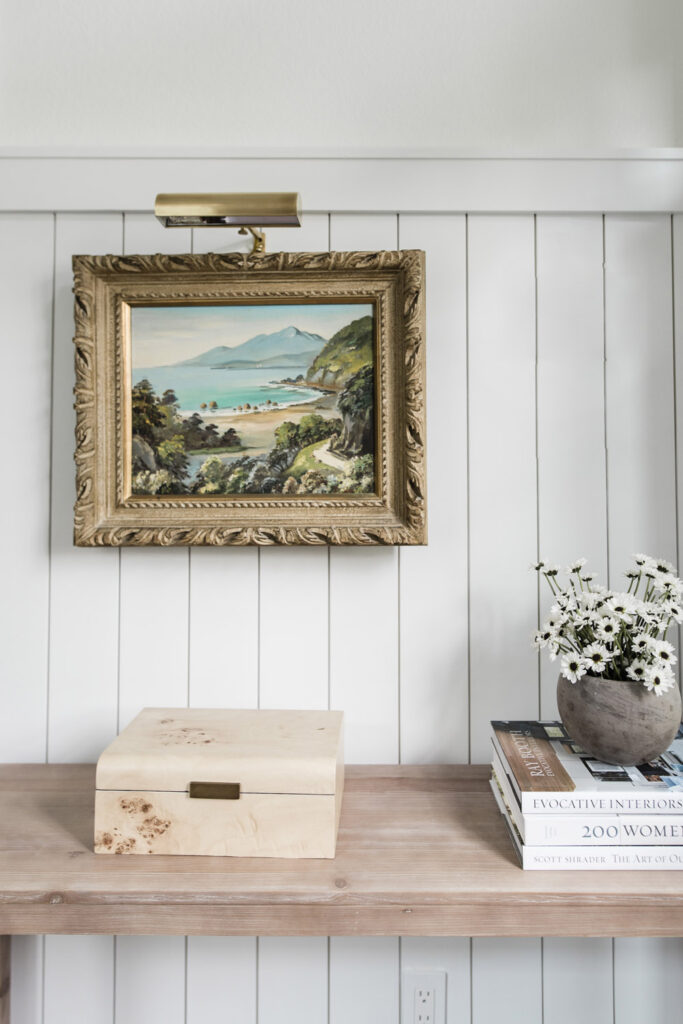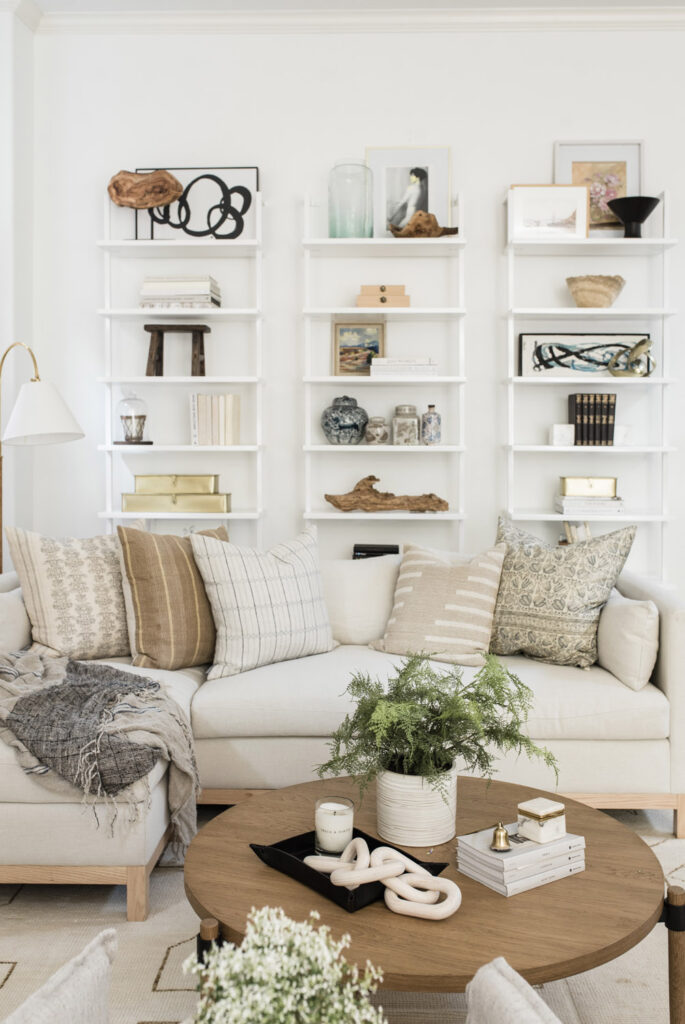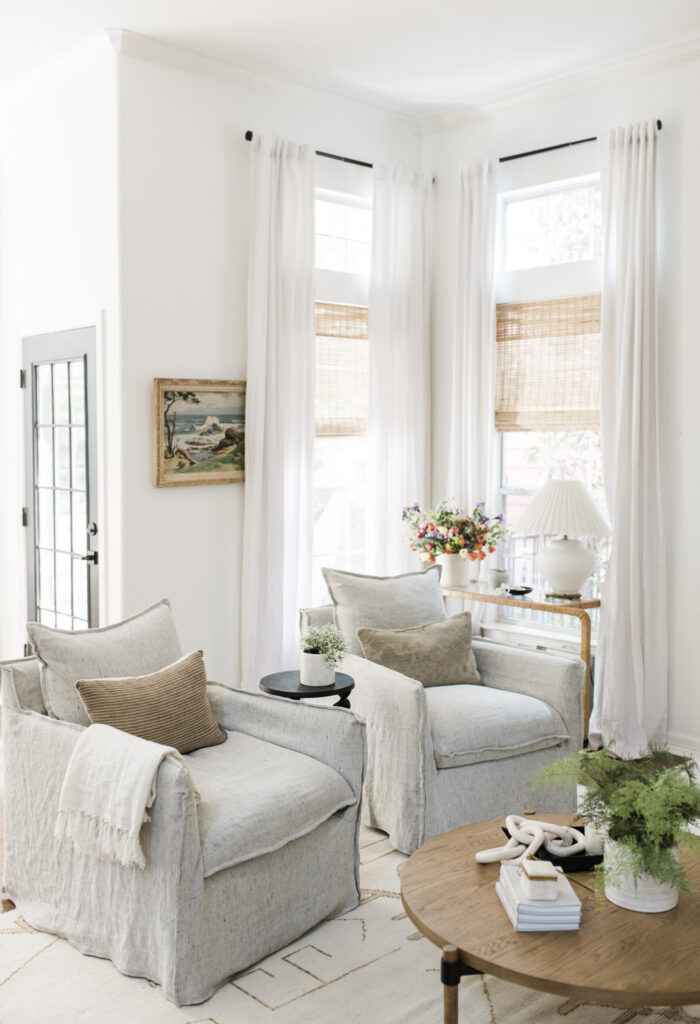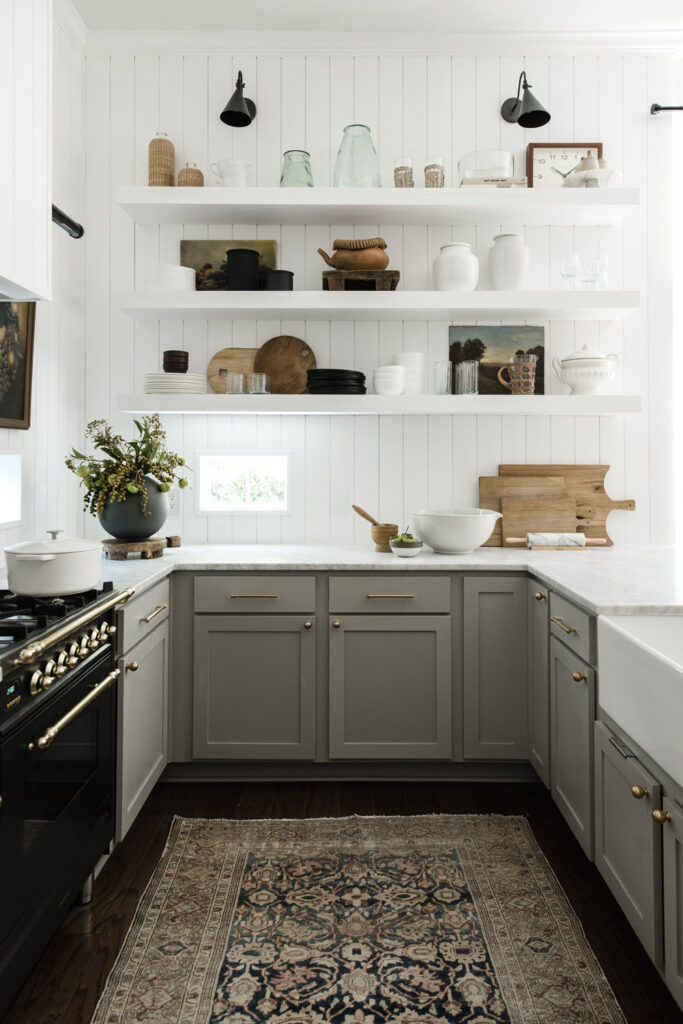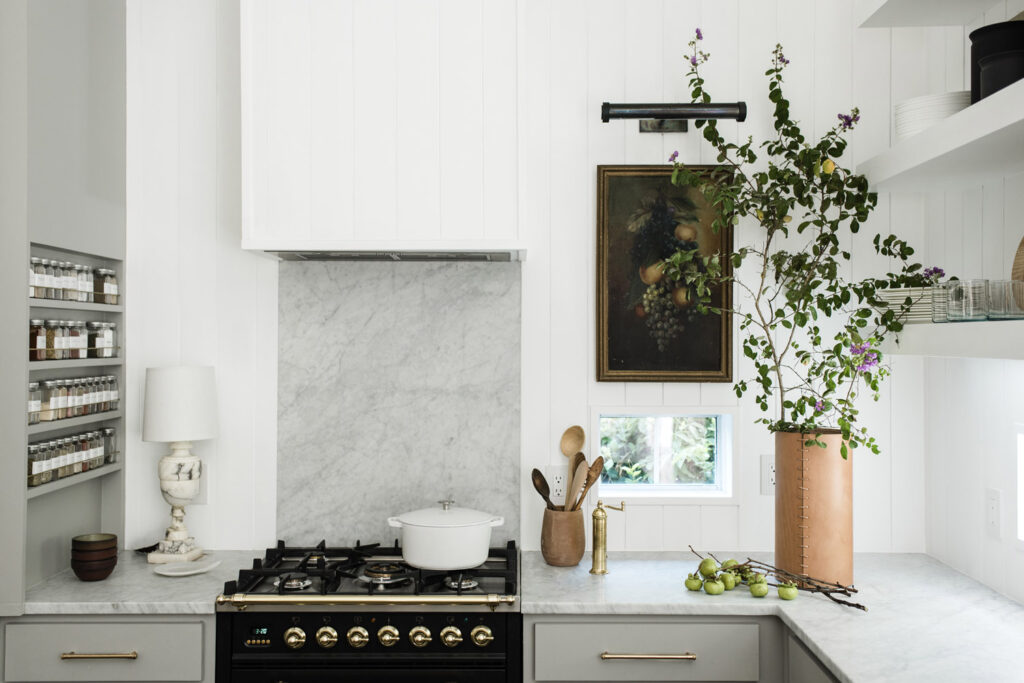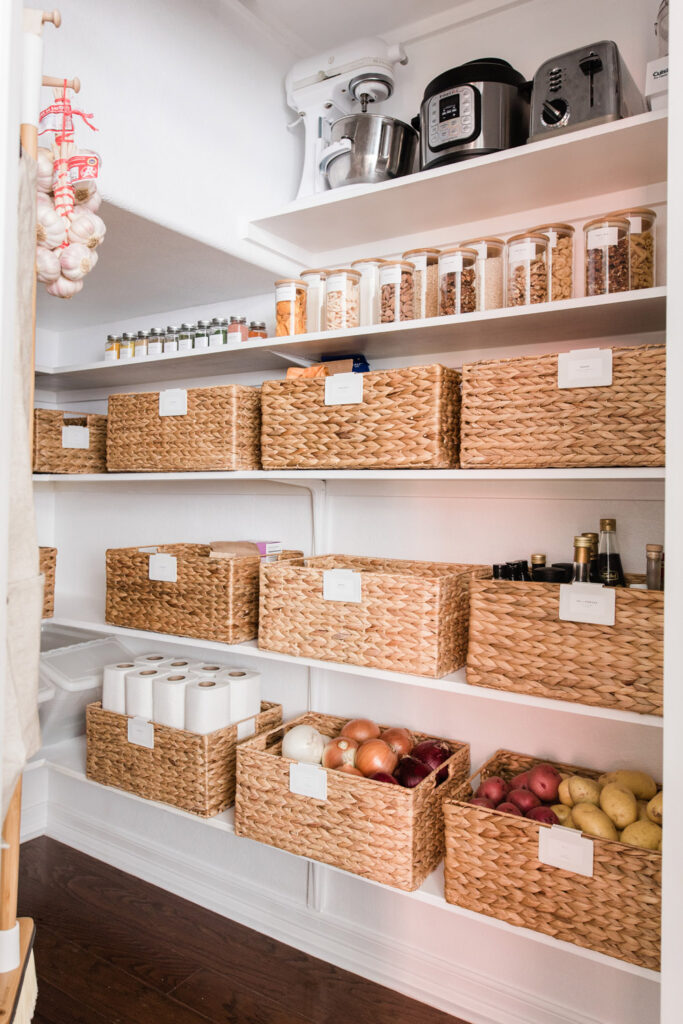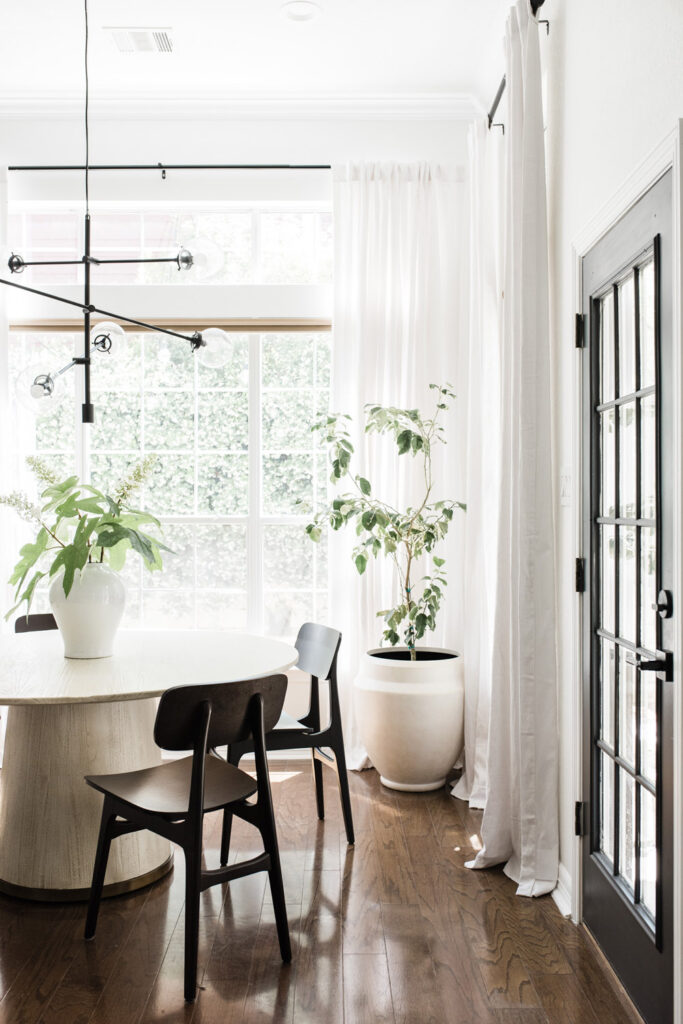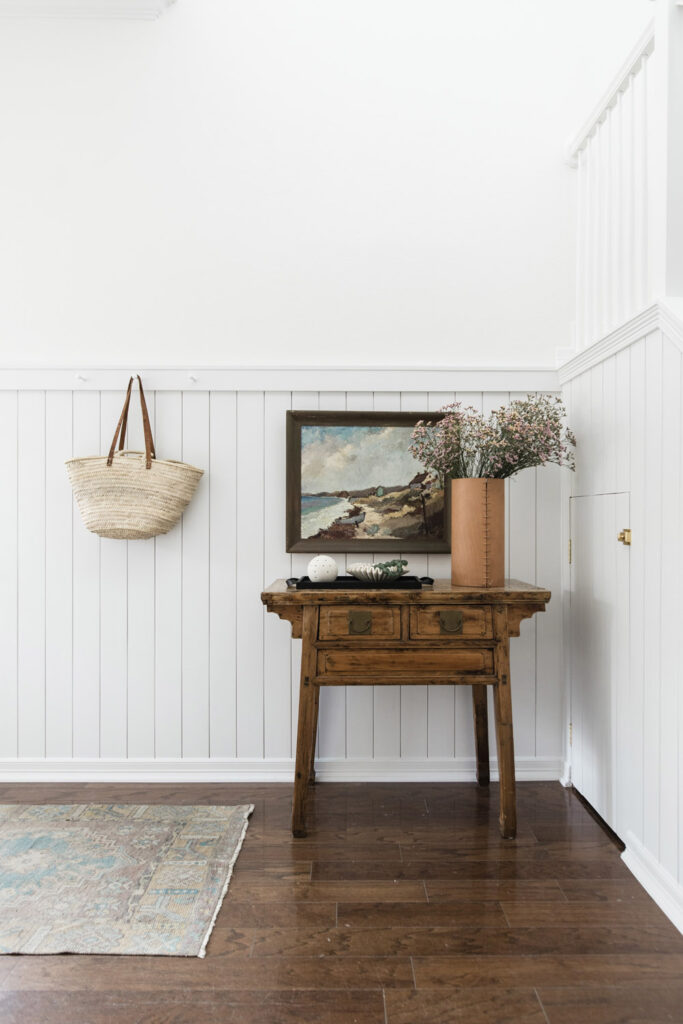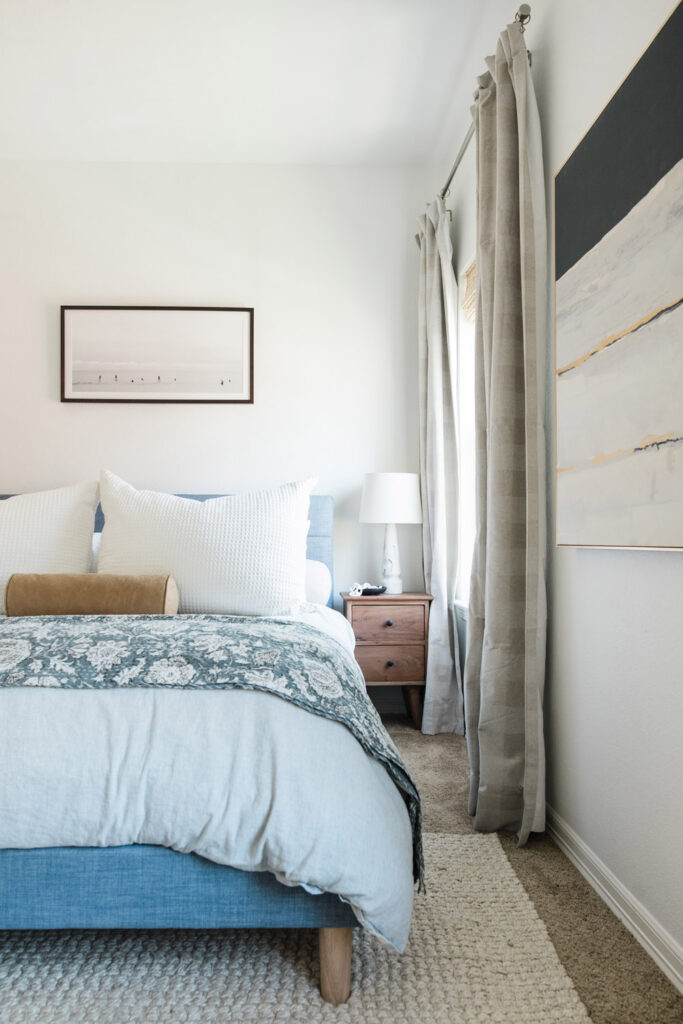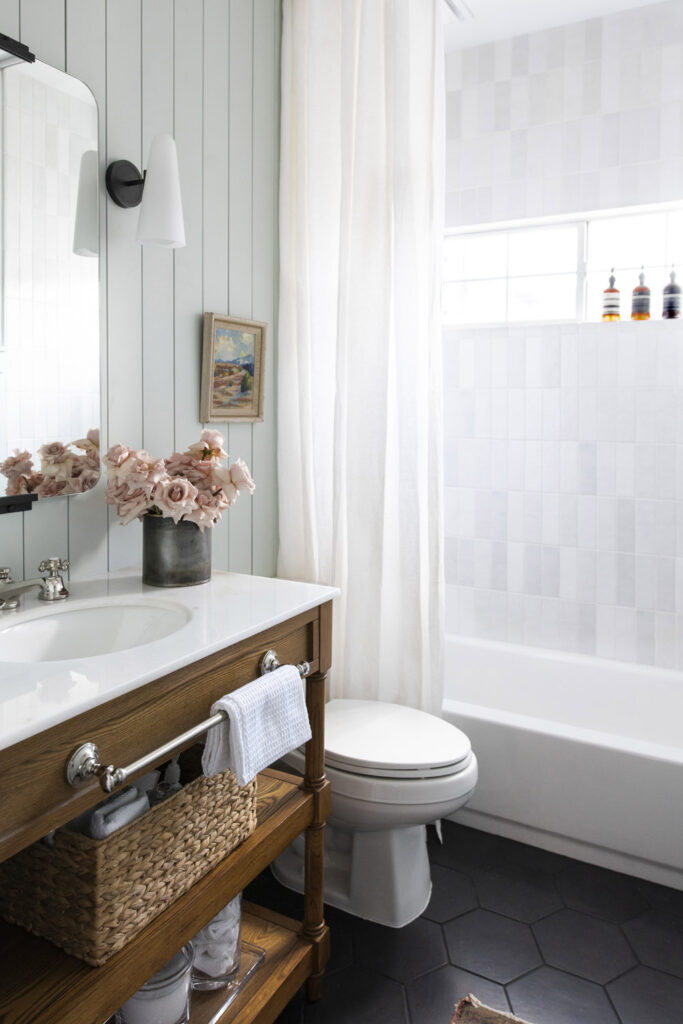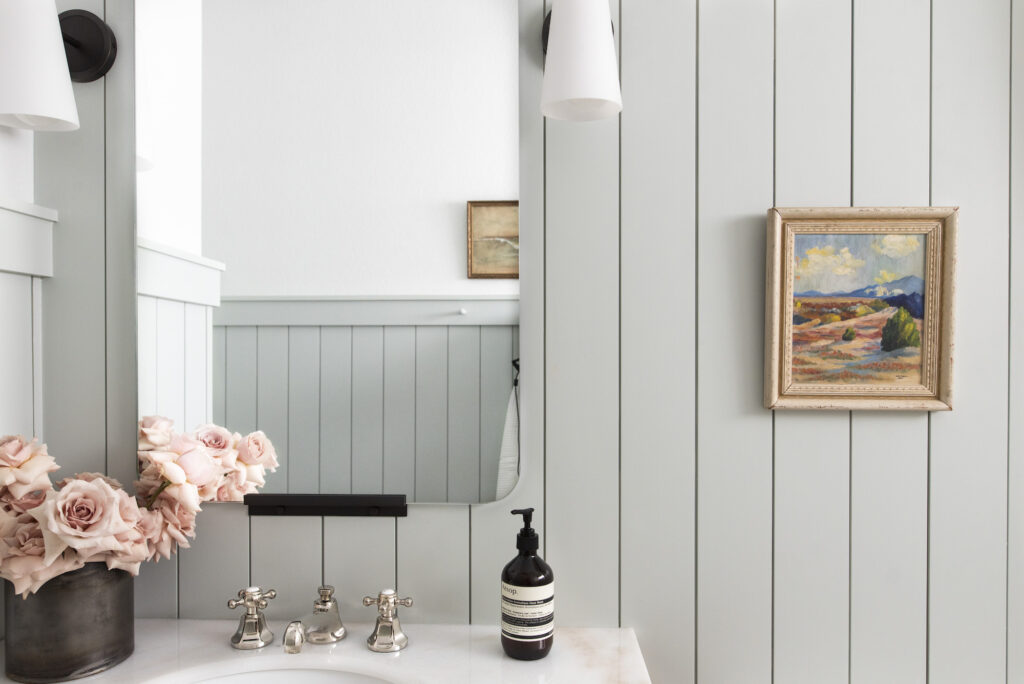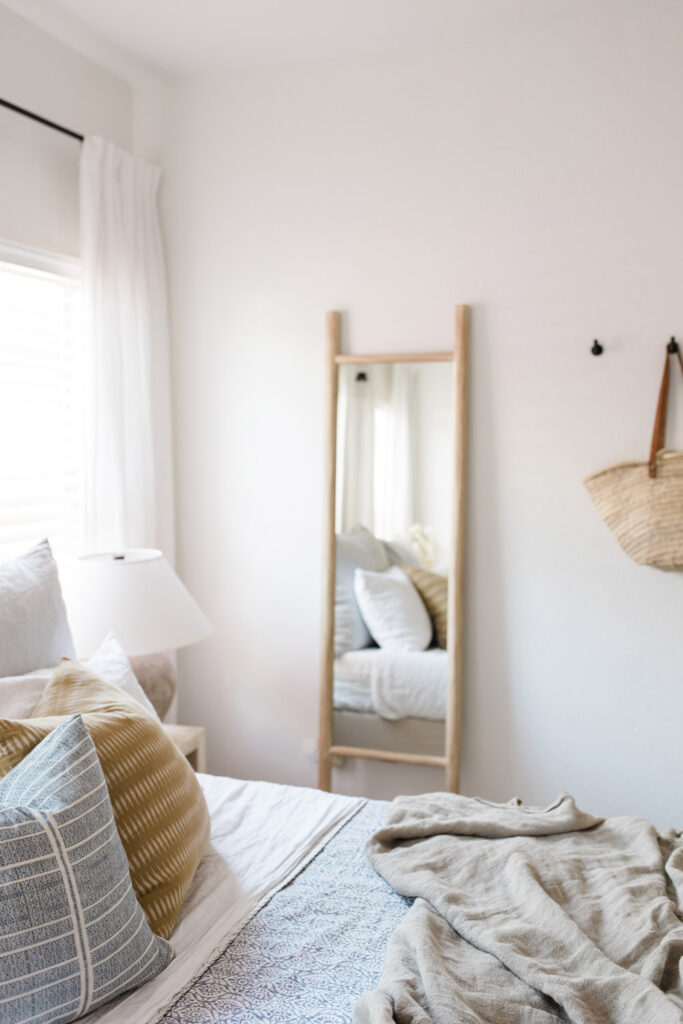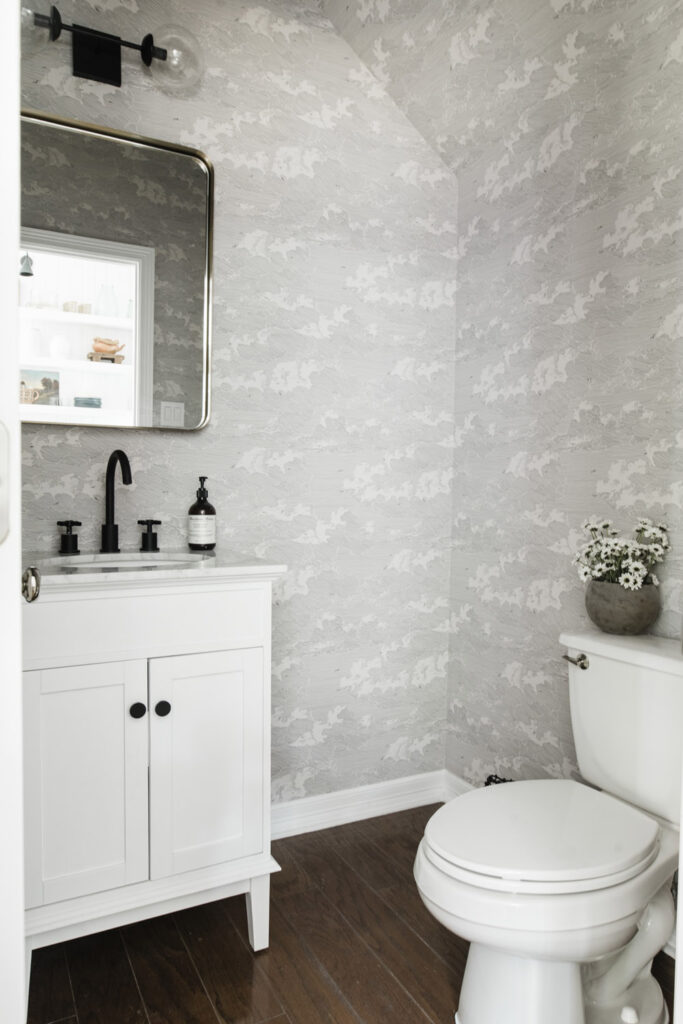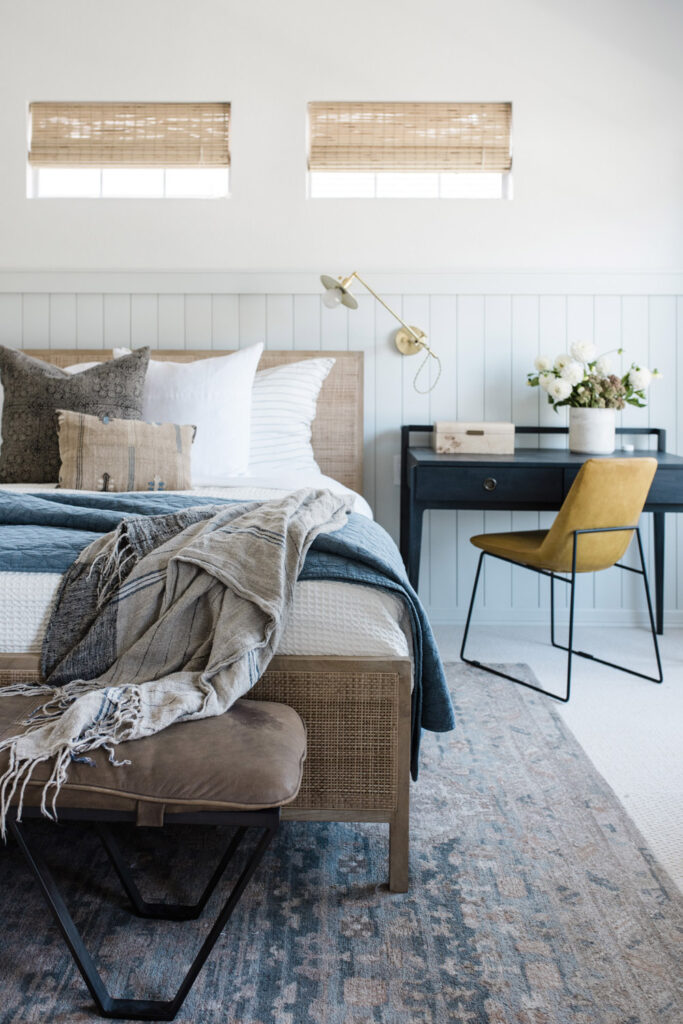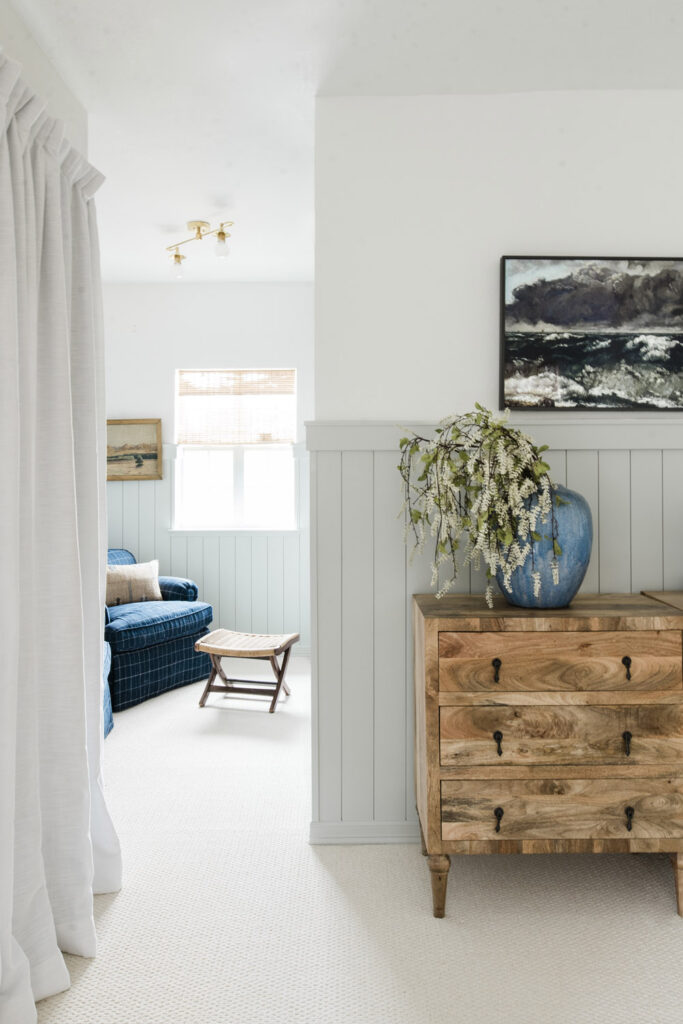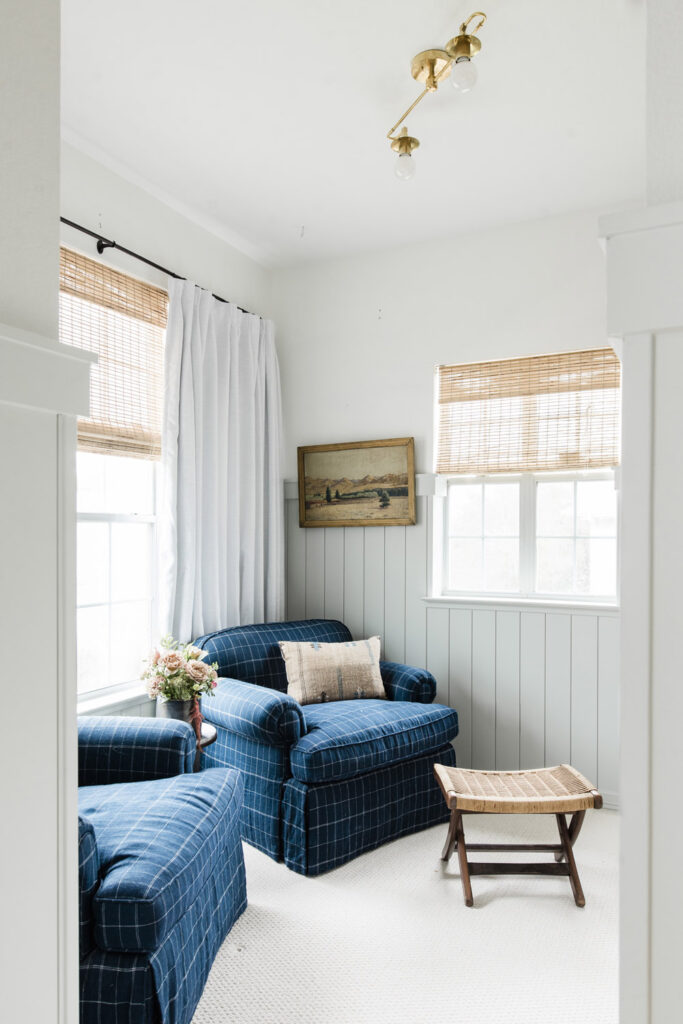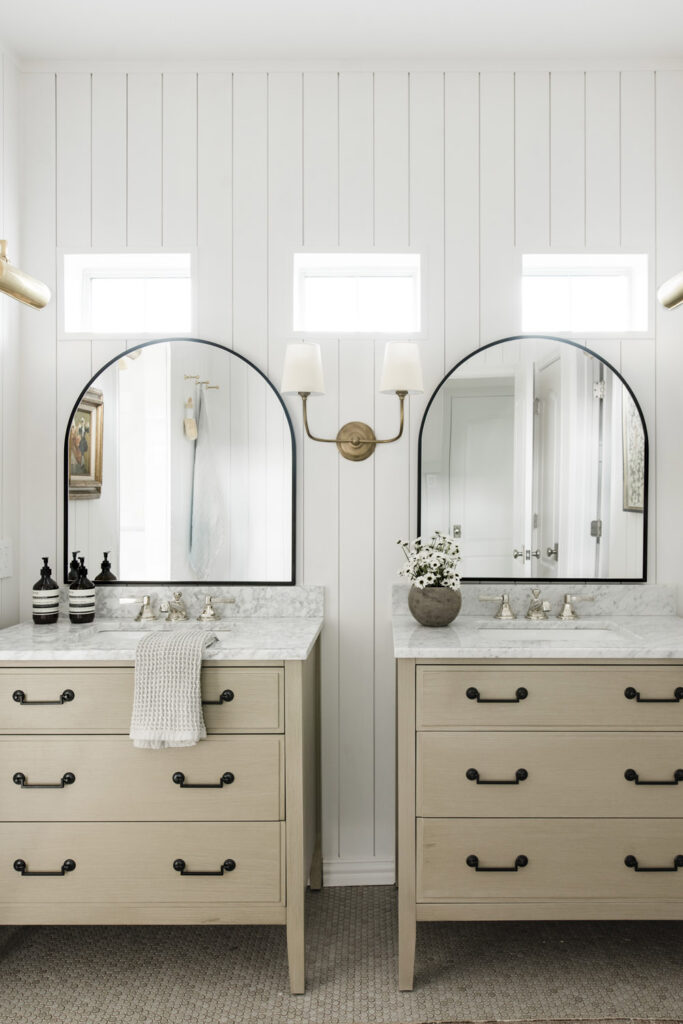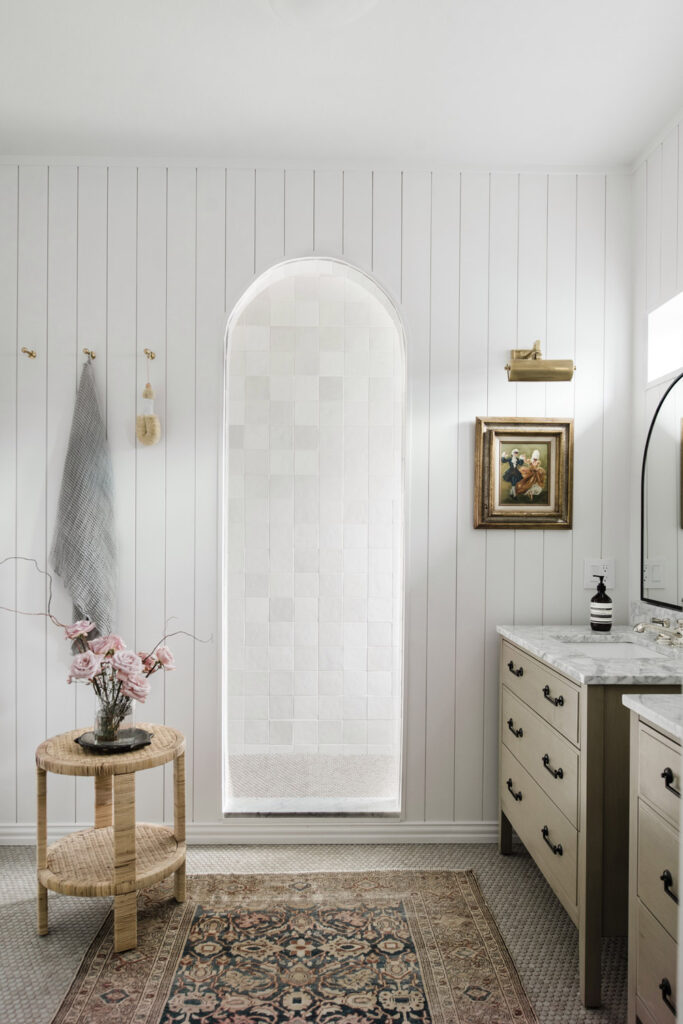 SHOP THE POST
---
Design: Anastasia Casey; Photography: Madeline Harper