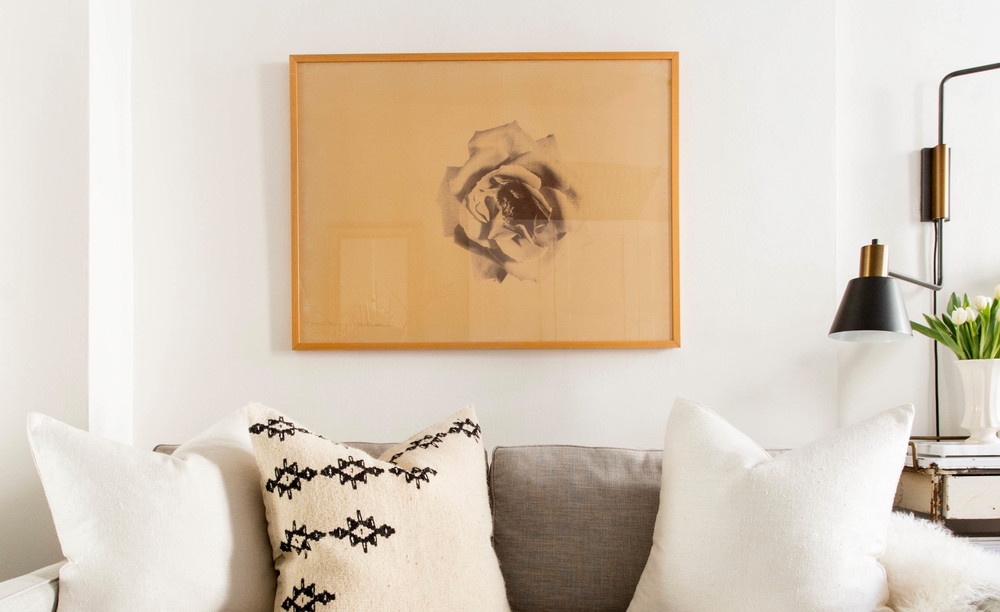 Lately I've been craving a little more freedom in my life. Freedom from stuff, commitments, and quiet honestly the stresses and worries of day to day life. This could be the itch to get away, I've been working consistently for the last couple years without any real, disconnected break. It could also be a result of my bestie living the life of a digital nomad for the next 6 weeks in Europe – so jealous!
All of this is to explain my choice for this weeks Inspired Interiors post – a 300 square-foot apartment in New York City. This tiny abode has more character, charm and style than homes four or five times it's size. And the thought of paring down to only the essentials? Well, that's just thrilling! There is something so classic and timeless about a minimalist approach to interiors. It is this kind of muted elegance that makes some of the apartments on real estate websites including thespacestation.co.uk so appealing. Ultimately, decorating an apartment is all about keeping things neutral while using accessories and furnishings that add an individual twist.
So, come along as we tour this gorgeous Upper East Side apartment designed by Meagan Camp.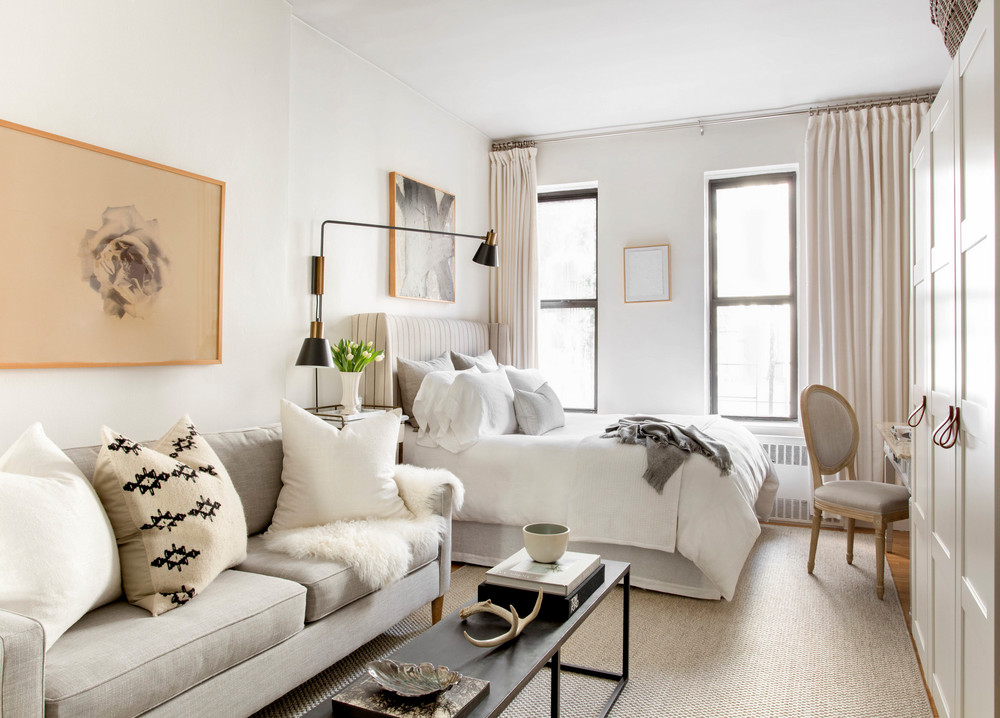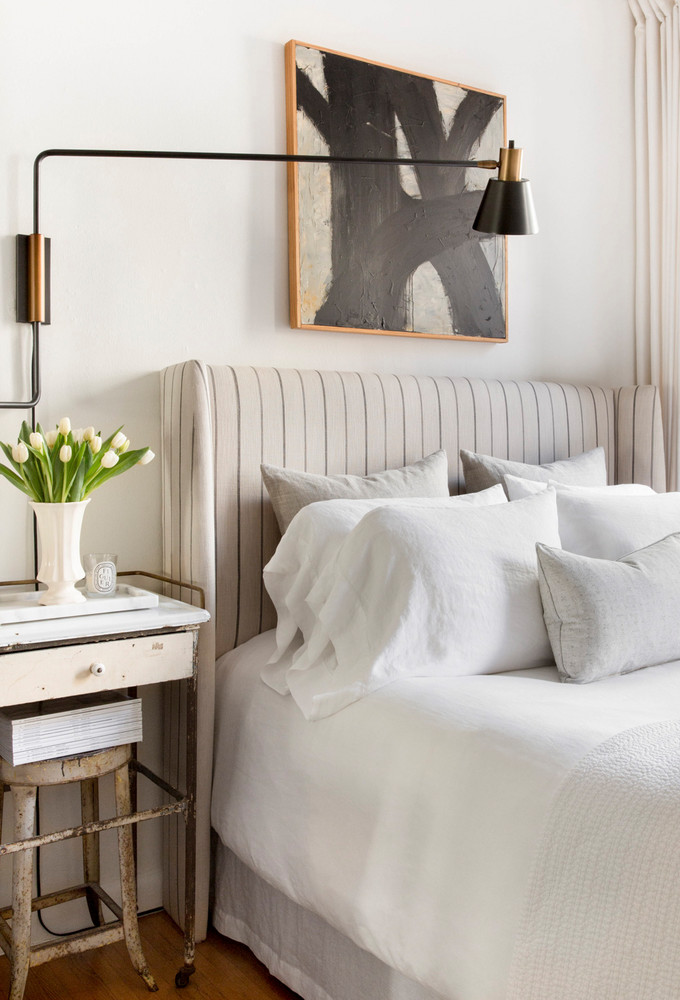 To create a sophisticated backdrop for the space, Camp chose a palette of soothing neutrals, which included bright white paint. You've heard me say this time and time again, when working with neutrals, texture is everything and Camp agrees. 'Every item brought into the apartment had depth – whether it's the texture in the jute rug, the sheepskin throw, or the patina on the antique medicine cart used as a side table.'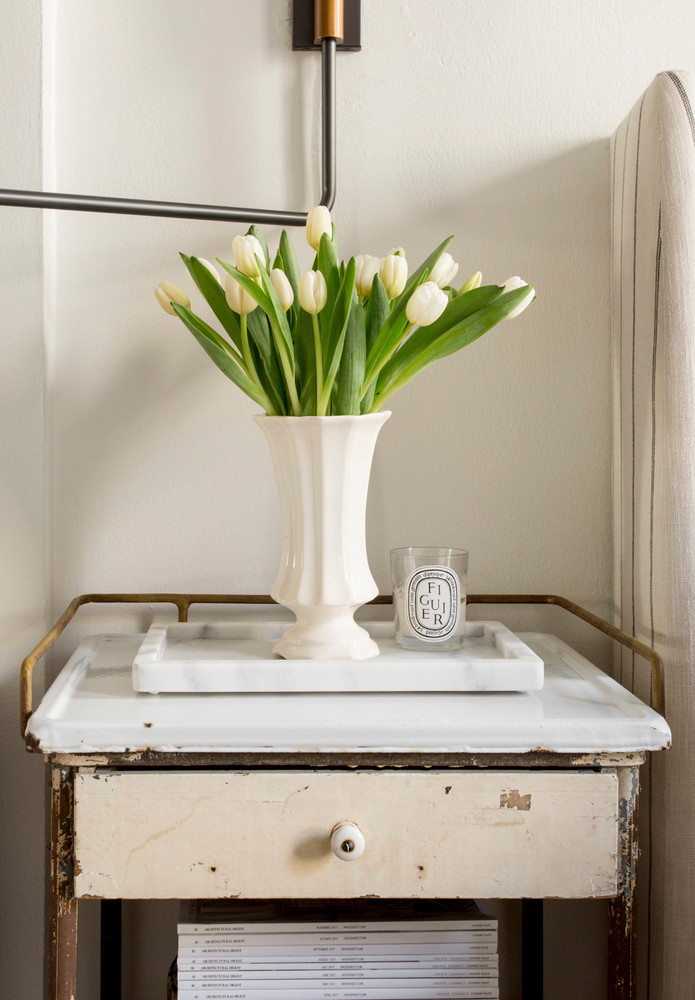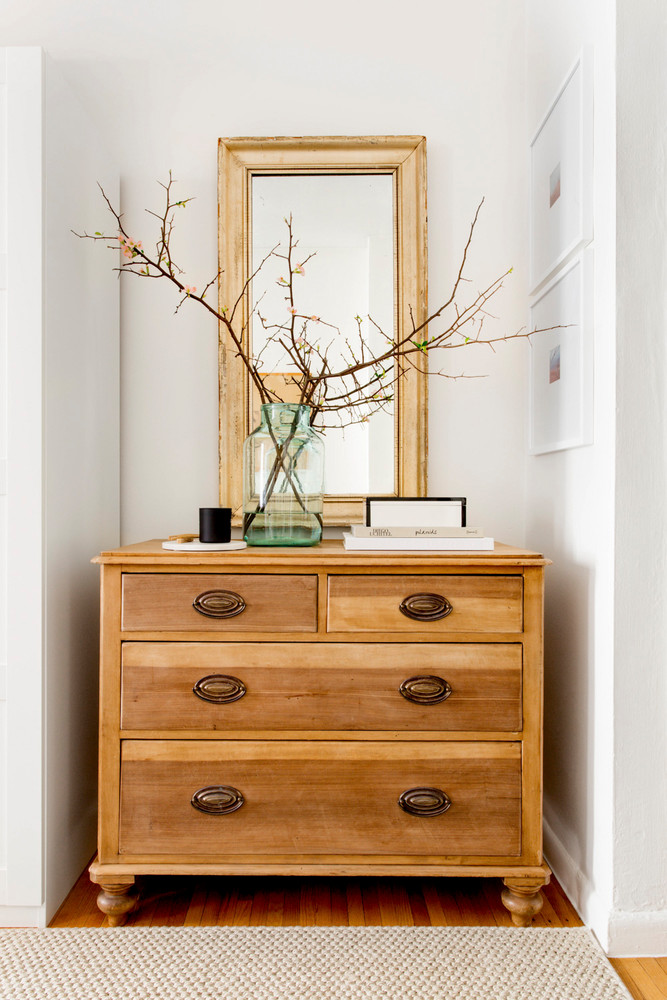 Neutrals are also classic and timeless, which plays well to the 1930s pre-war building's classic neighborhood roots. Camp marries furniture with classic lines masterfully with modern elements, like lighting and a circular mirror which creates a space that is stylish and relevant.
To a keep small space from feeling stark or falling flat – details, details, details. Like the clever addition of leather pulls to a standard IKEA Pax Wardrobe, not only do they give it a customized look, but they are a beautiful detail that plays well to the history of the apartment. Antique and vintage pieces help with this as well, lending some lived-in character.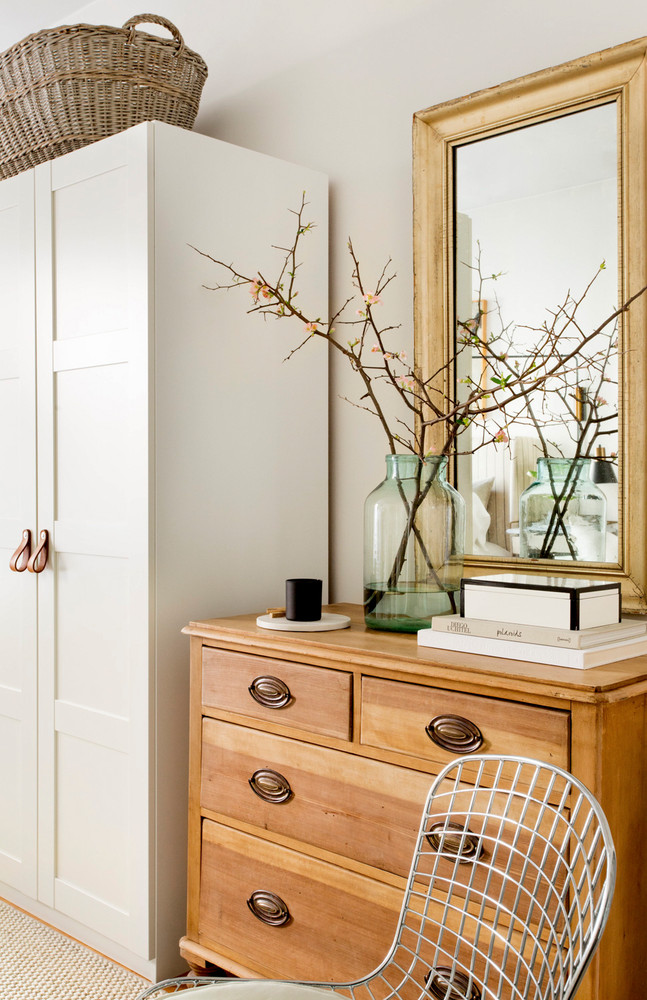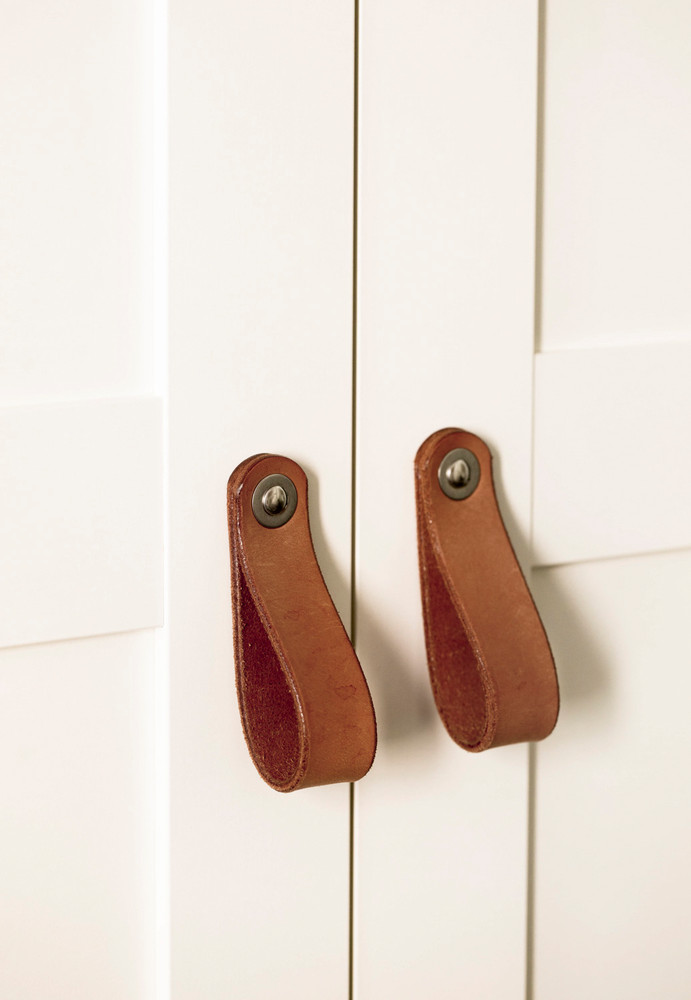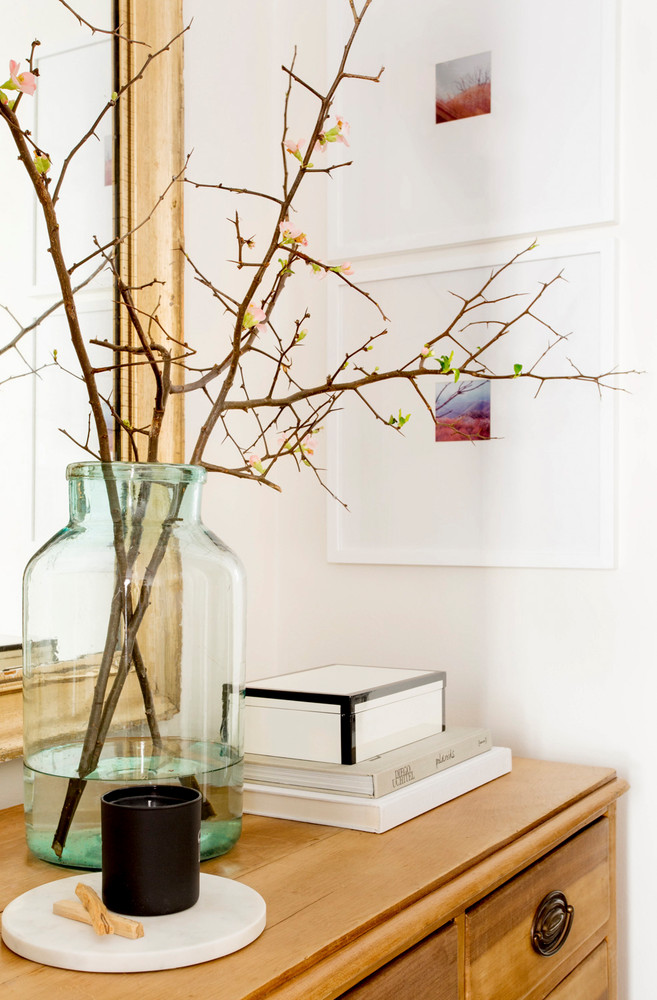 Get the Look
---
Design: Meagan Camp; Photography: Rikki Snyder