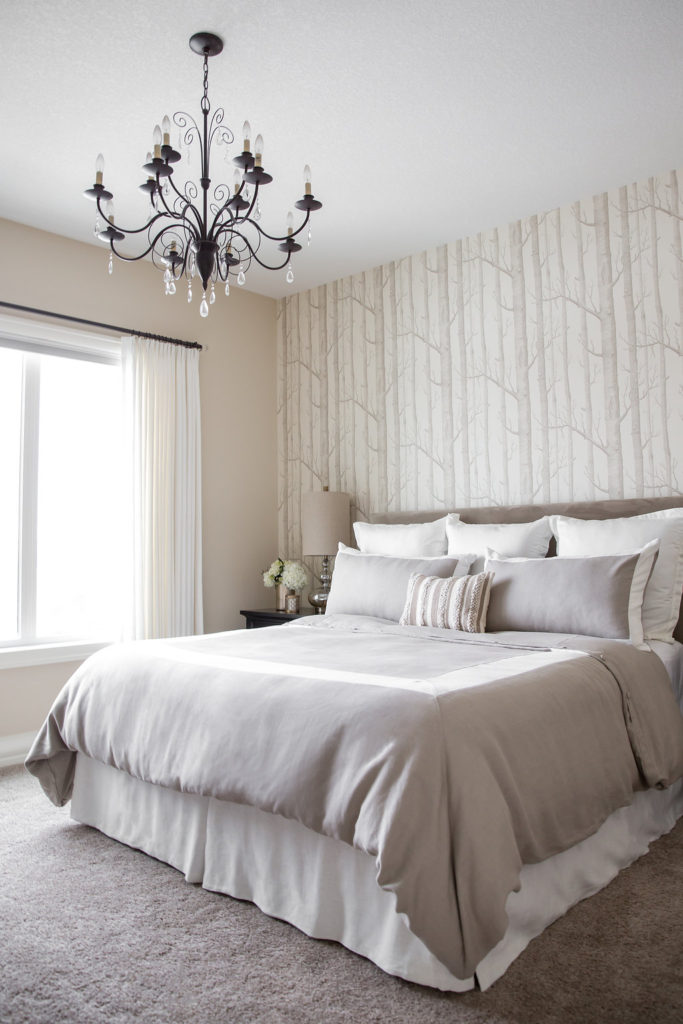 Earlier this week, I shared the living room of one of my favourite projects to date. Today, we're moving onto the woodsy master bedroom. If you read my previous post, you'll recall that this home is located just off the Bow River in south Calgary. The gorgeous foothills at their best.
So once again we drew inspiration from the surroundings. Most notably the birch trees that line the river. The Cole & Sons wallpaper was an easy decision. It create a beautiful focal point in the room, without being overbearing or too dramatic.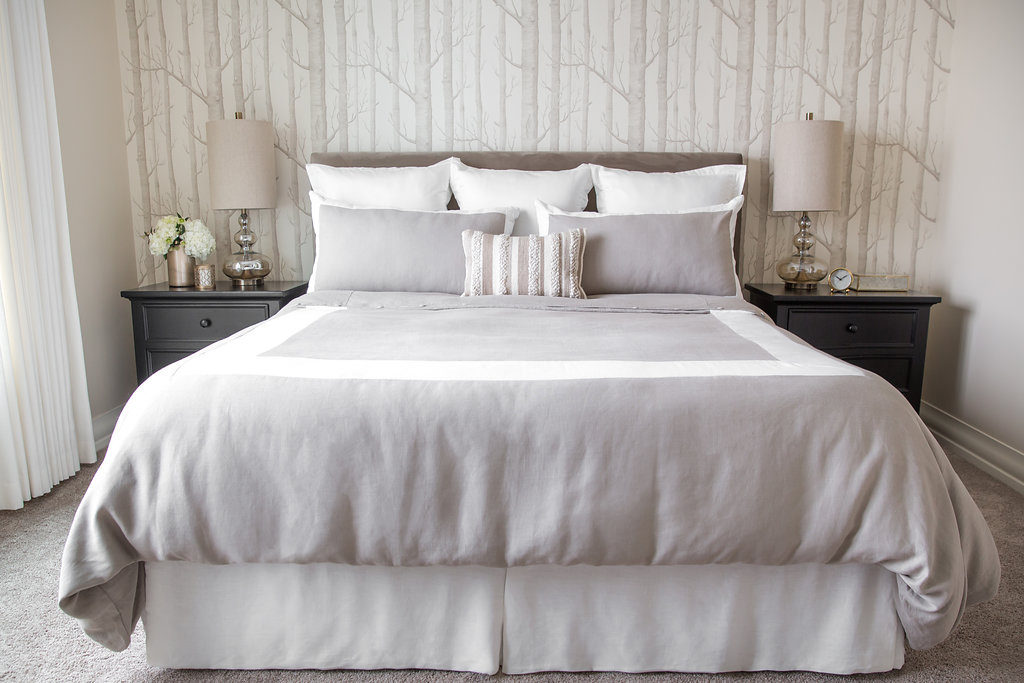 We chose to reupholster the existing head board in a beautiful grey/brown velvet that matches the colour of the trees in the wallpaper perfectly. Custom bedding in a gorgeous linen in same rich colour as the headboard, plays to the organic and cozy feel we were going for.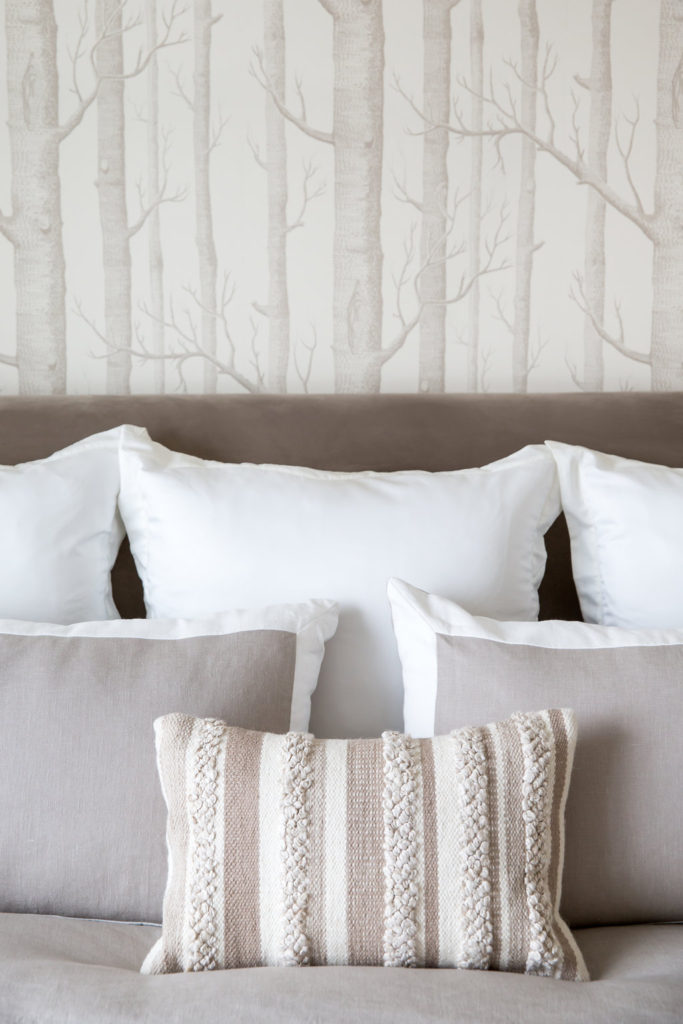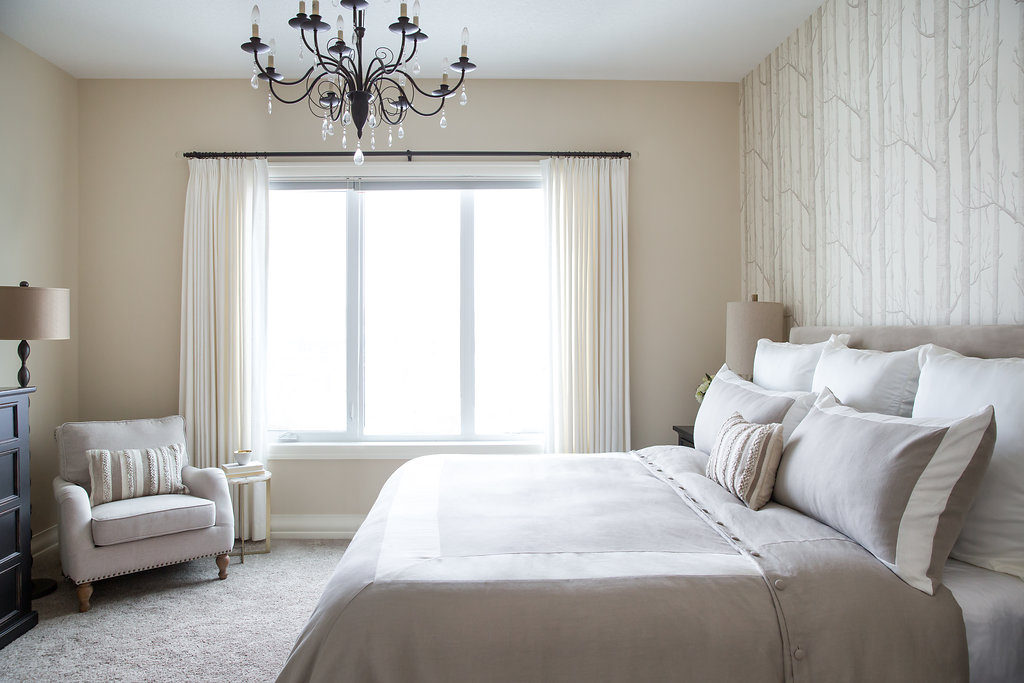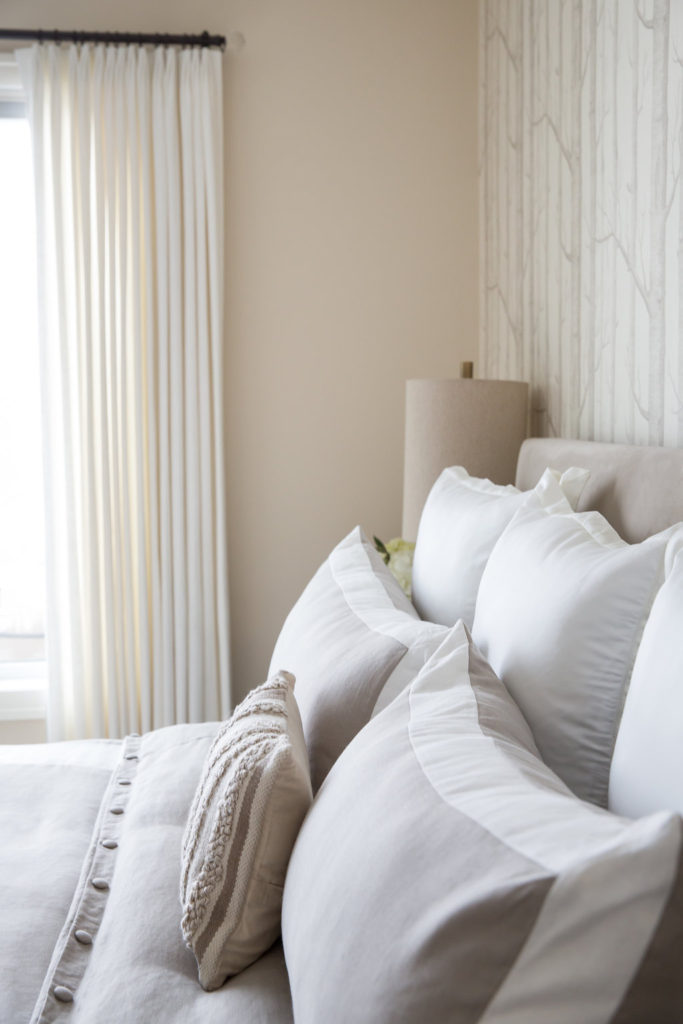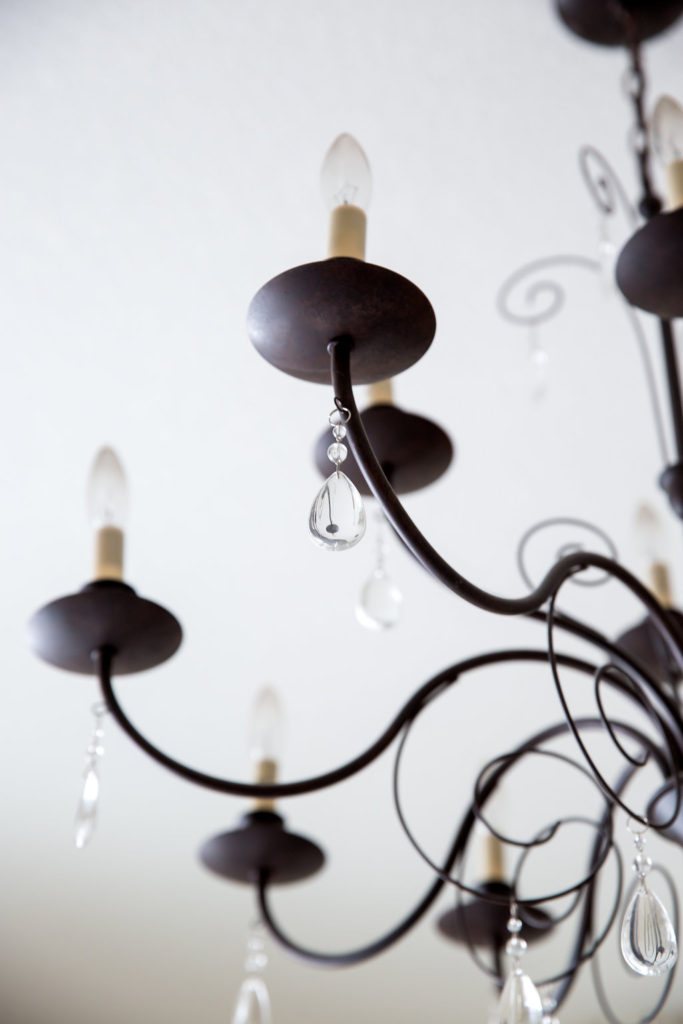 Once again there is so much to love about this space, but my favourite elements are the stunning lamps. Finding the Perfect lamp was no easy task, however! We very nearly bought a trendy salt lamp but decided that this would be better suited to another room in the house. The tinted glass base adds a touch of sparkle and ensures they aren't too overpowering, despite their substantial size. You can pair them with a photo moon lamp or any other light fairly easily. The curved lines are the perfect juxtaposition against the masculine wallpaper. And the shade, can we have a moment for the perfection that is this shade. It's exaggerated length ensures no exposed light bulb while you're trying to read in bed – bliss.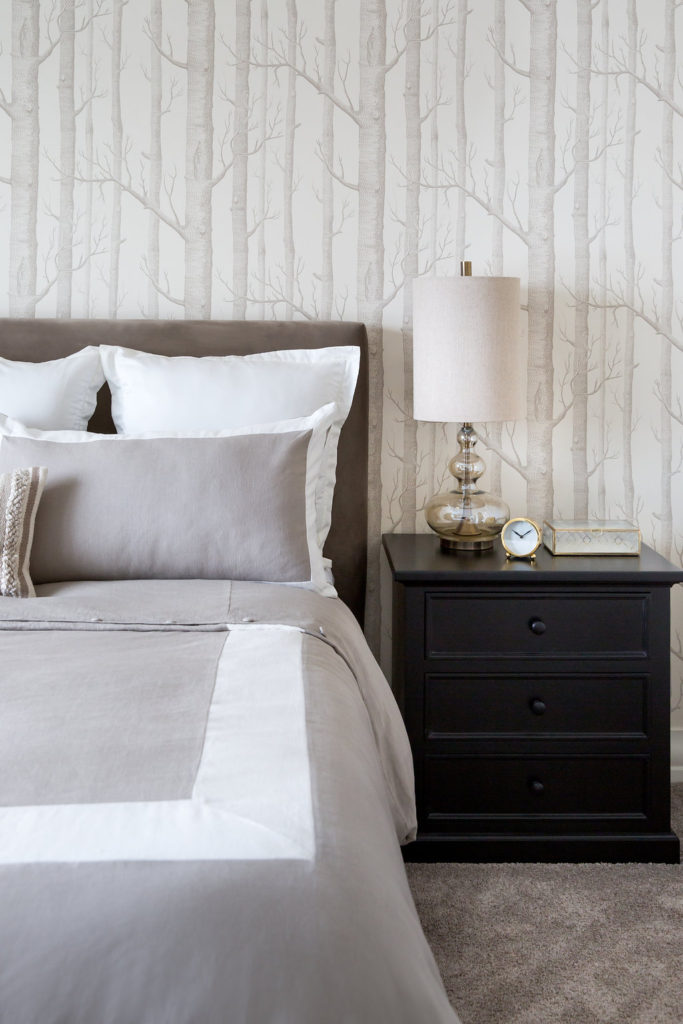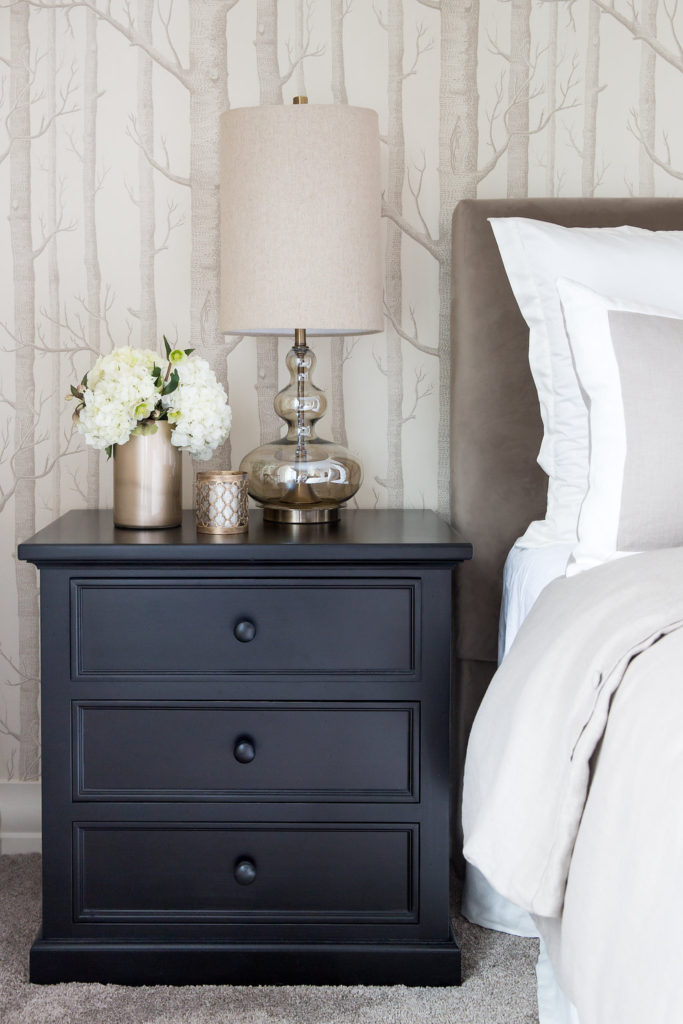 And lastly, if space permits, every master bedroom should have a cozy reading nook. Especially one with a beautiful chair, whose rounded lines play to the curves of the lamp, adding a little more softness to the space. The accent table adds a touch more sparkle, with it's antique brass base. While the agate top honors the natural, organic feel of the space. Who wouldn't love to cozy up in here?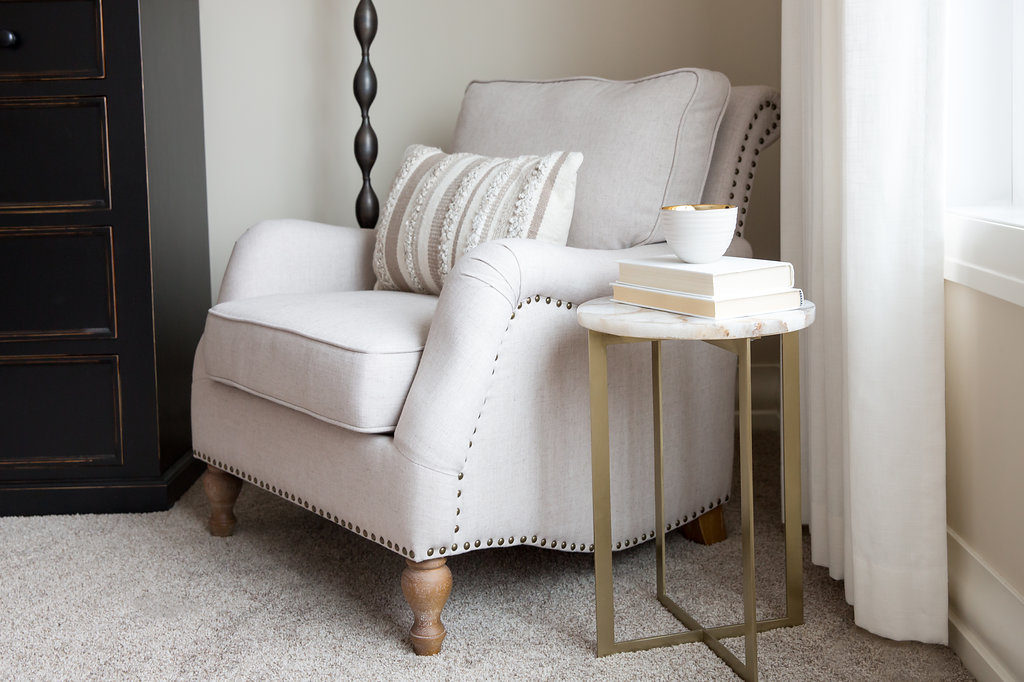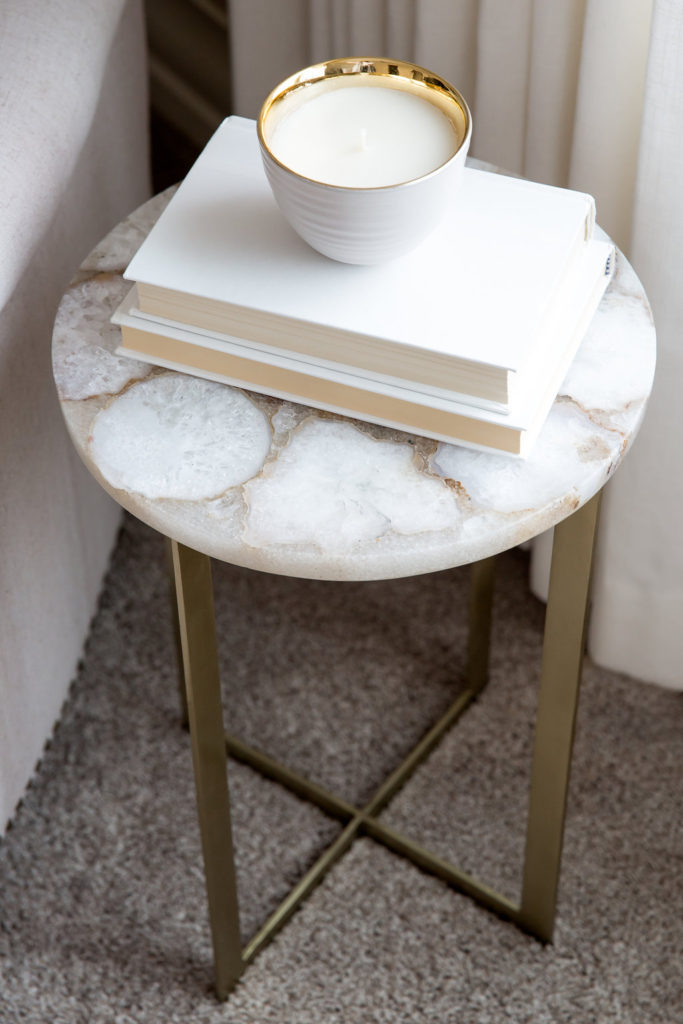 Get the Look
---
Photography: Lindsay Nichols Photography