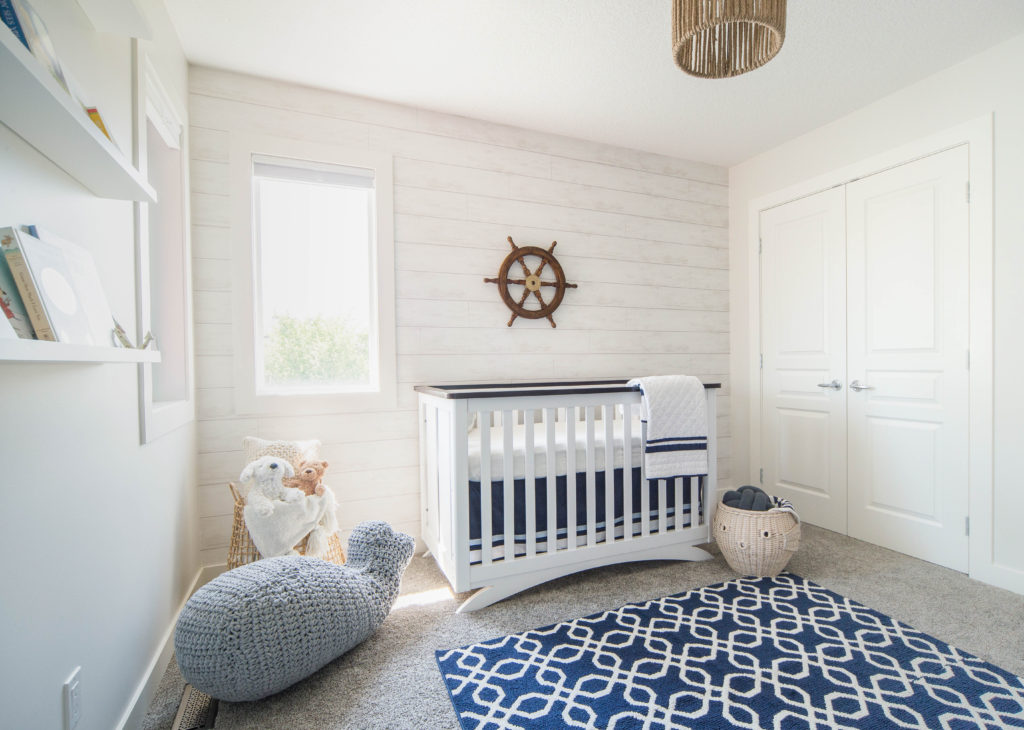 While I'm hesitant to declare any space my favourite to design, there is something particularly special about working on a nursery.  Getting to play a small part in preparation for baby – setting the stage, so to speak – is such a joy and a real honour. Nurseries also allow for a little more creativity, which is never a bad thing.
When Jami reached out for help with her second baby's nursery, she had two wishes: incorporating Joanna Gaines' shiplap wallpaper and nothing too cutesy – I knew we'd get along smashingly! While it's easy to get carried away with themes when decorating nurseries and children's room, creating a space with an understated theme that will grow and transition with the child is my goal.  I knew immediately what I wanted to do: a Nautical Nursery.
The shiplap wallpaper set the tone for the room and added interest and impact without the irreparable damage of real shiplap.  To that we added in a few key nautical elements – the ship wheel and custom rope light fixture to establish the theme.  Beautiful ocean inspired art peppered with ocean accessories and woven textiles come together to create a beautiful space to welcome a baby boy.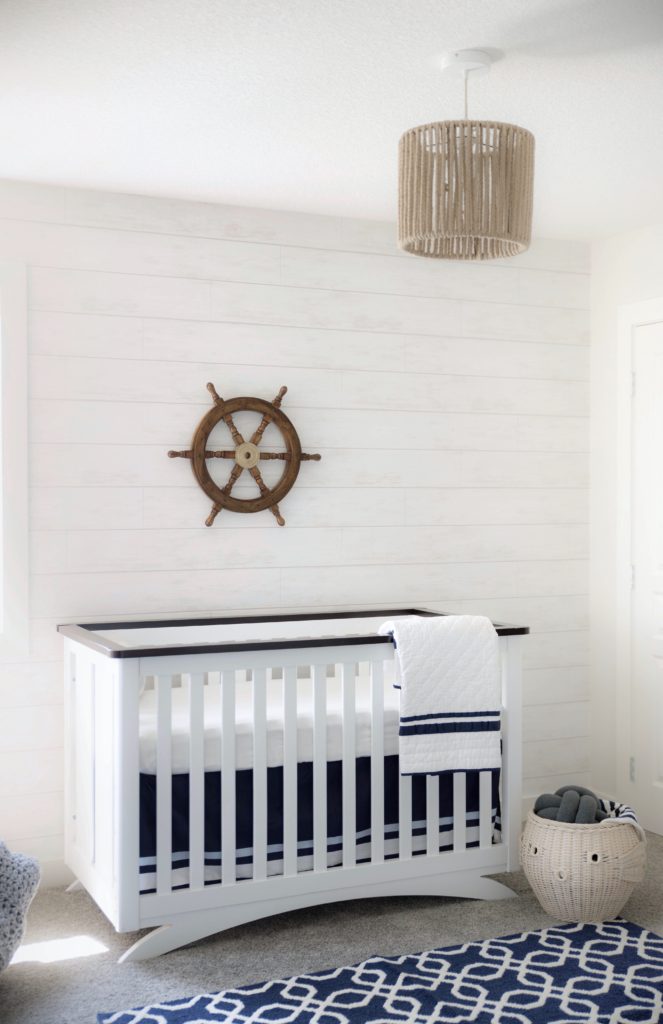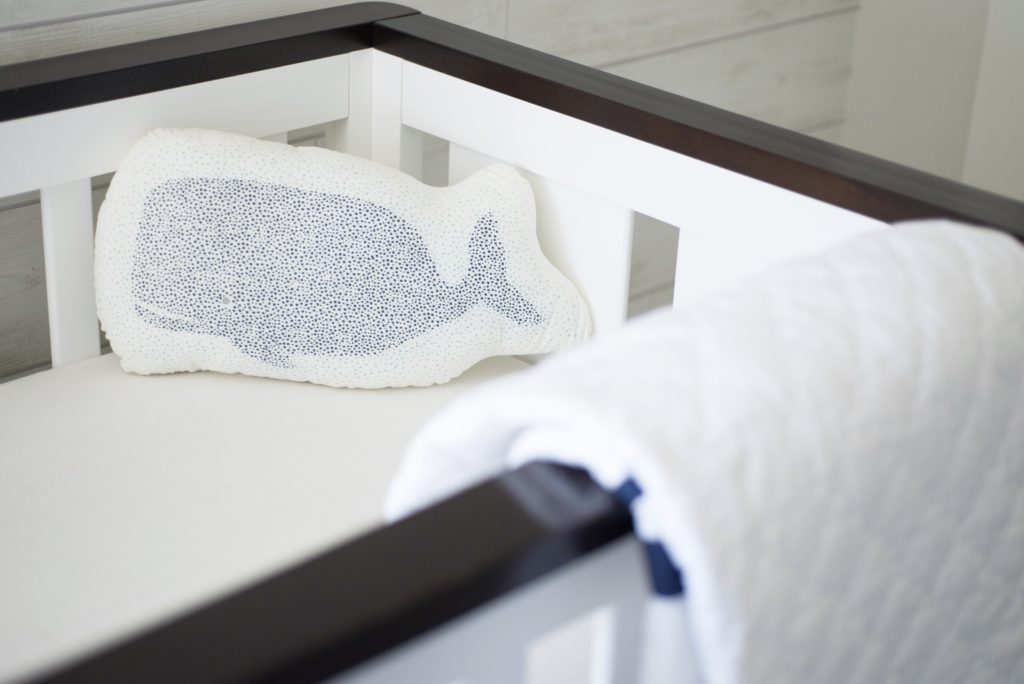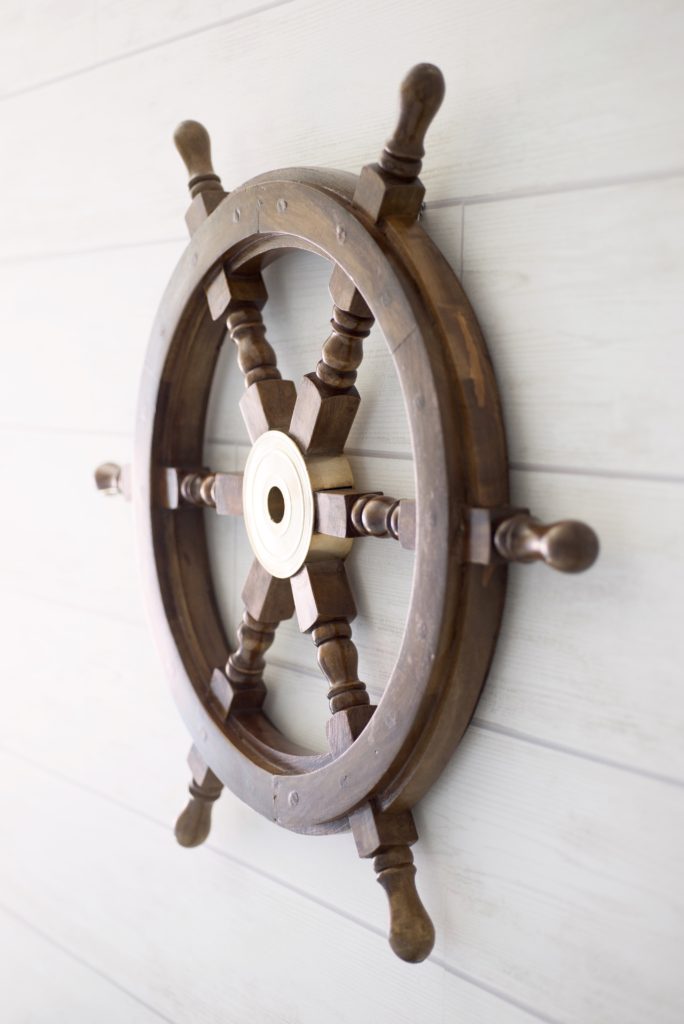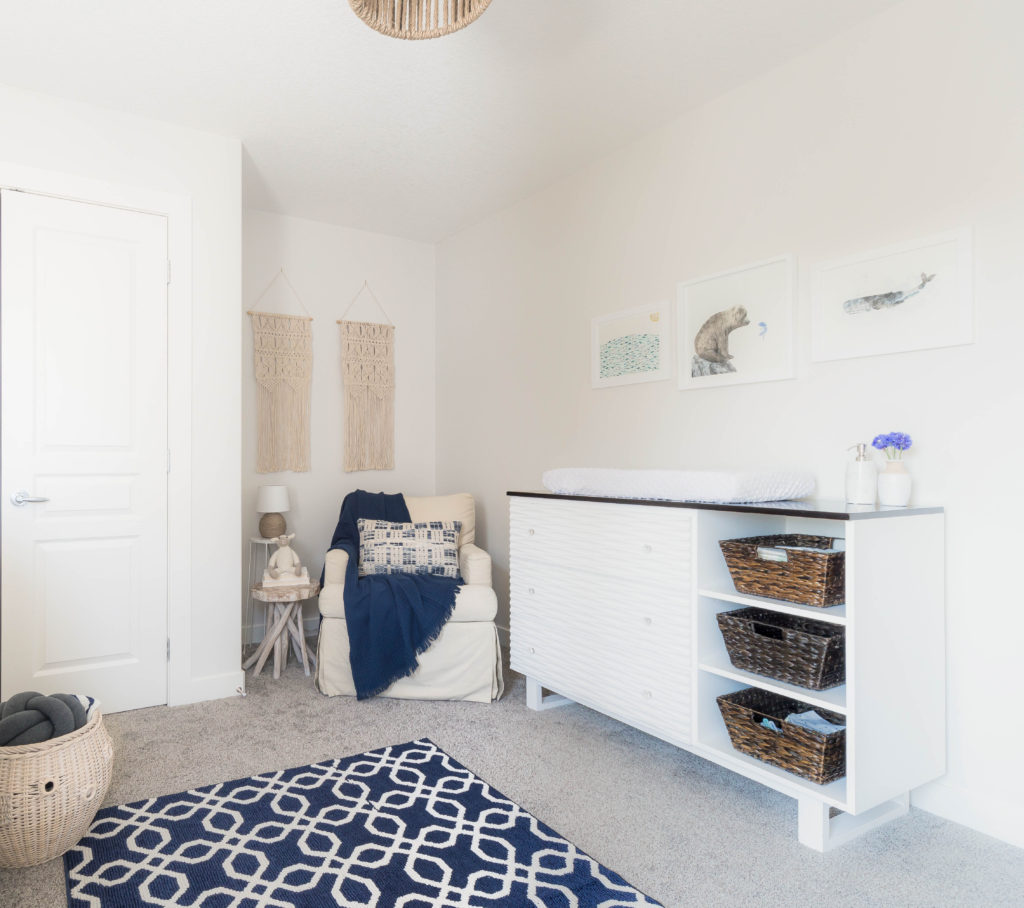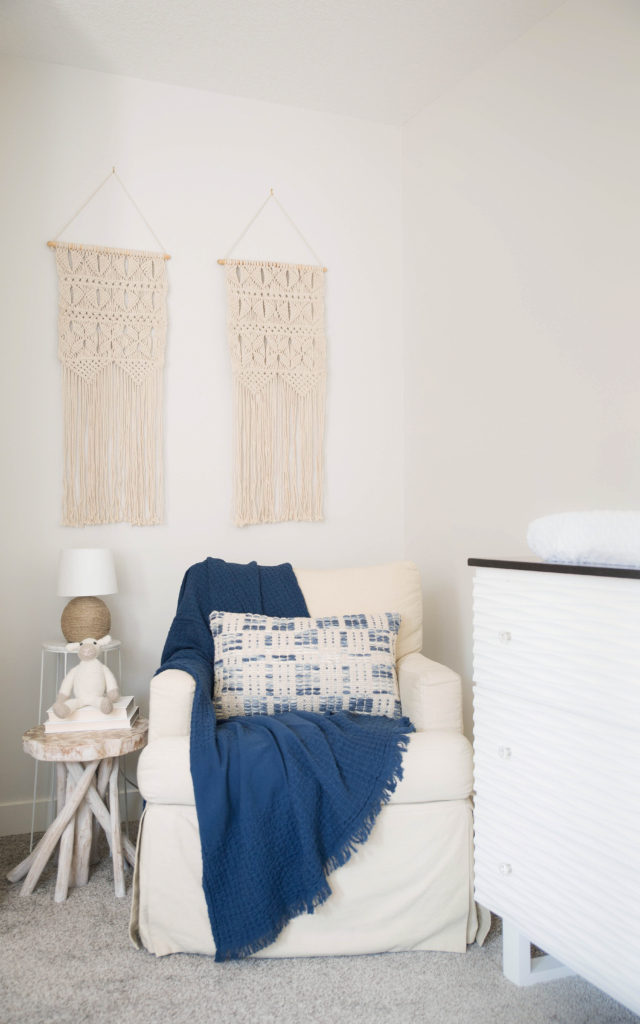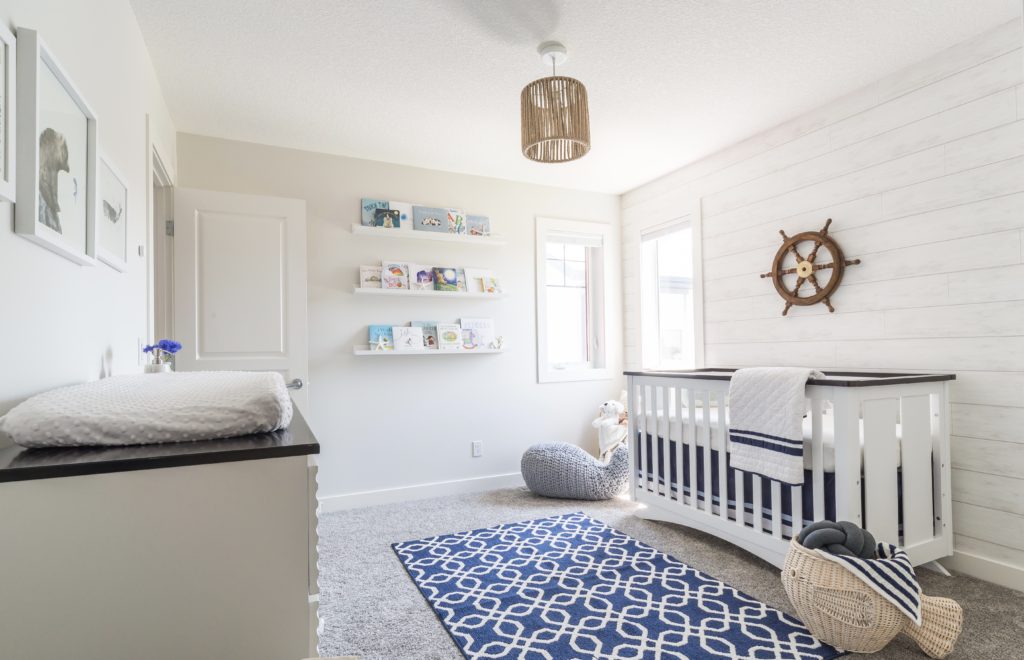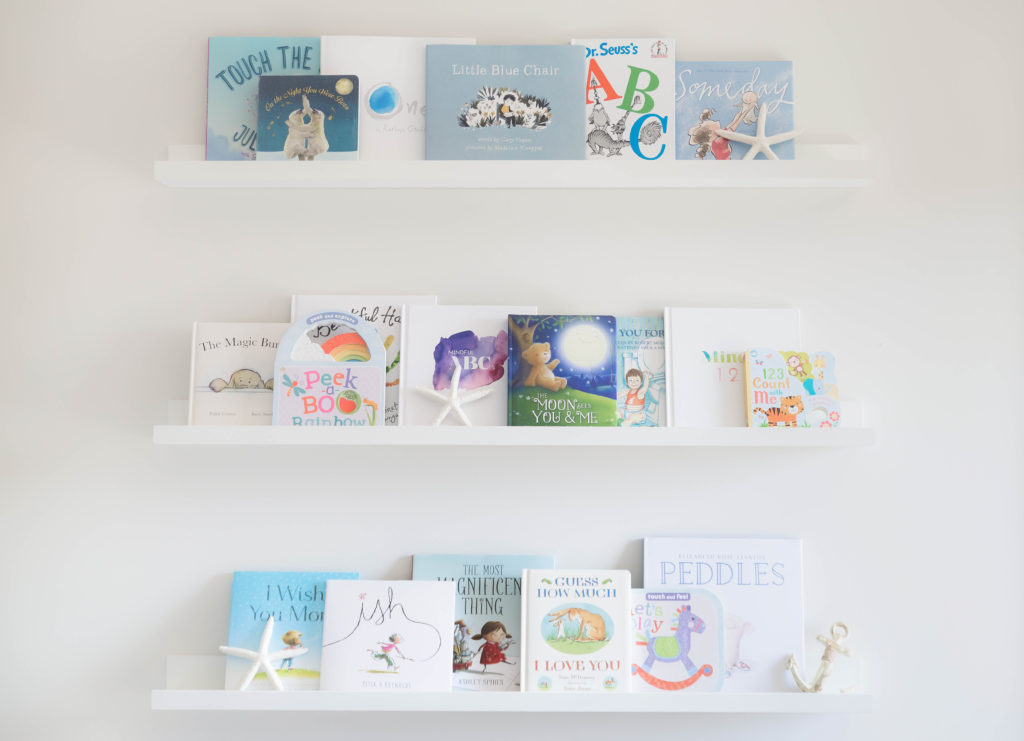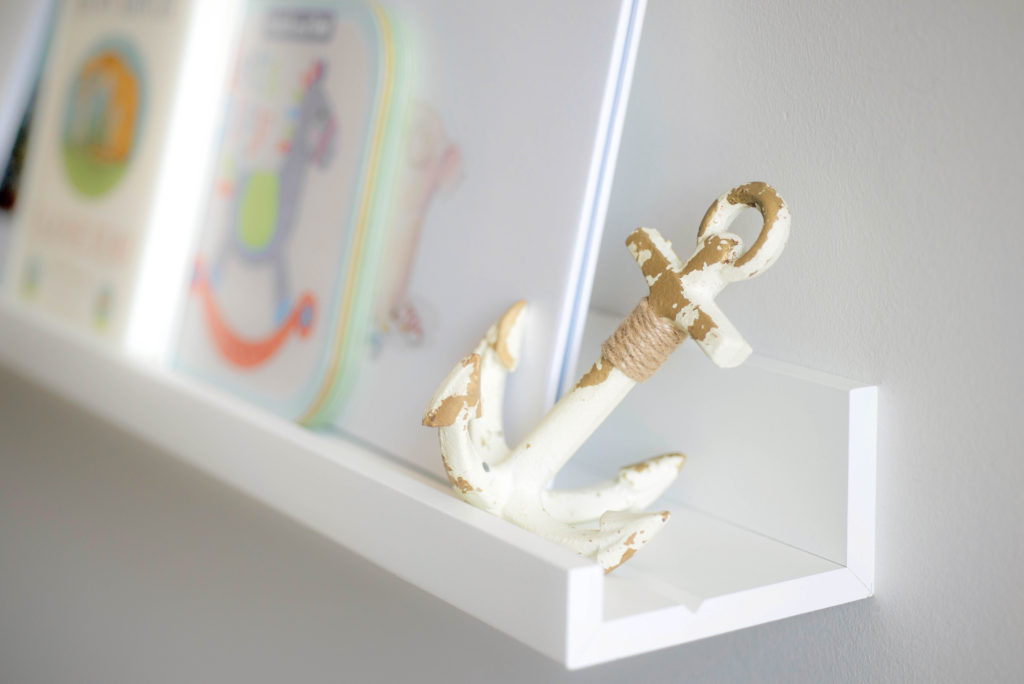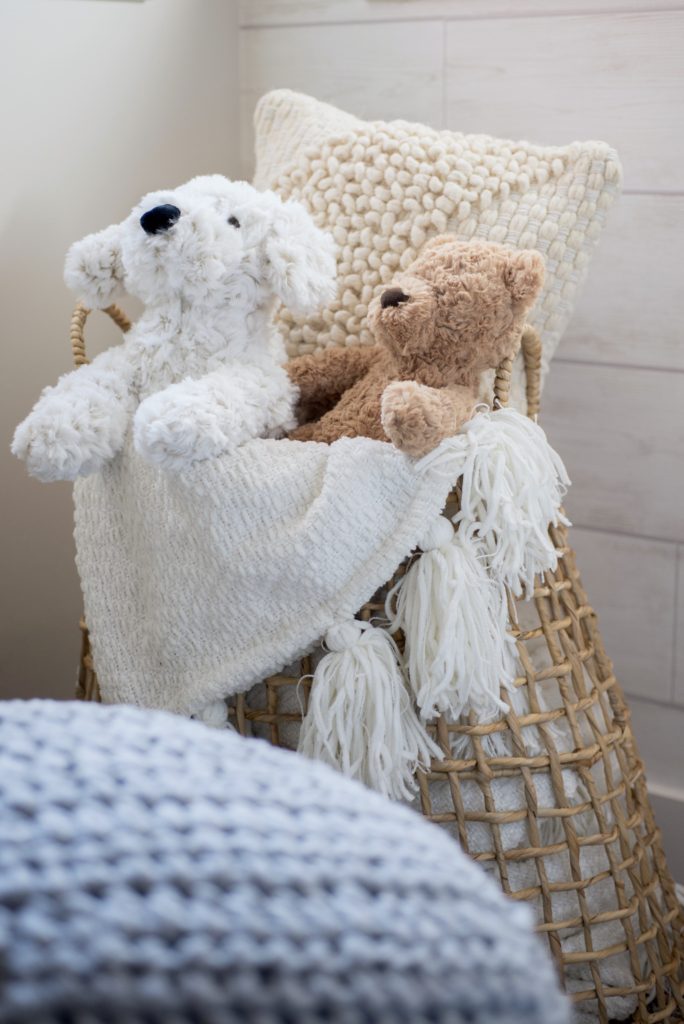 Get the Look
---
Photography: Don Molyneaux