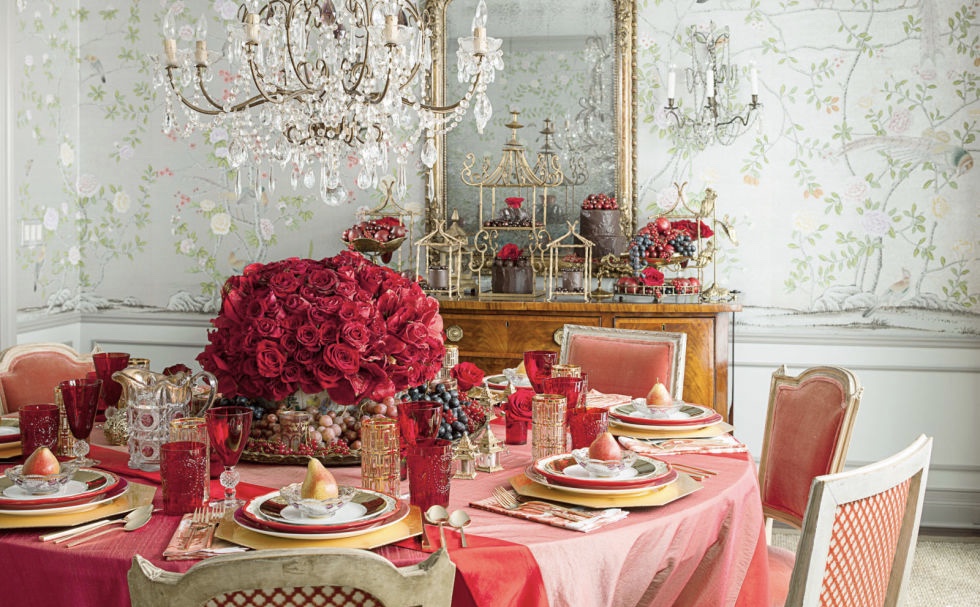 Love it or hate it, it's a mere week away … Valentine's Day.  Whether you have someone in your life to share the holiday with or not, I think February 14th is a great excuse to add a little pink and red to your life, indulge in some candy and perhaps pause and reflect on love – love of ourselves, our partners, and given the events in the world lately – our neighbours.
While I could ramble on about love at great length, I'll save that for another day 😉 and instead focus my attention on gorgeous Valentine Tablescapes.  Because you know me, it's isn't a holiday without a fabulous tablescape and these beautiful tables are sure to get your creative juices flowing to set the perfect table to celebrate love!
While pink and red are definitely the colours of the season, I simply adore this classy ombre arrangement.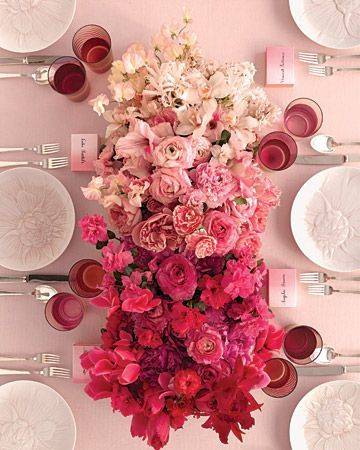 Bright and bold, this next table just scream joy … and an early spring 😉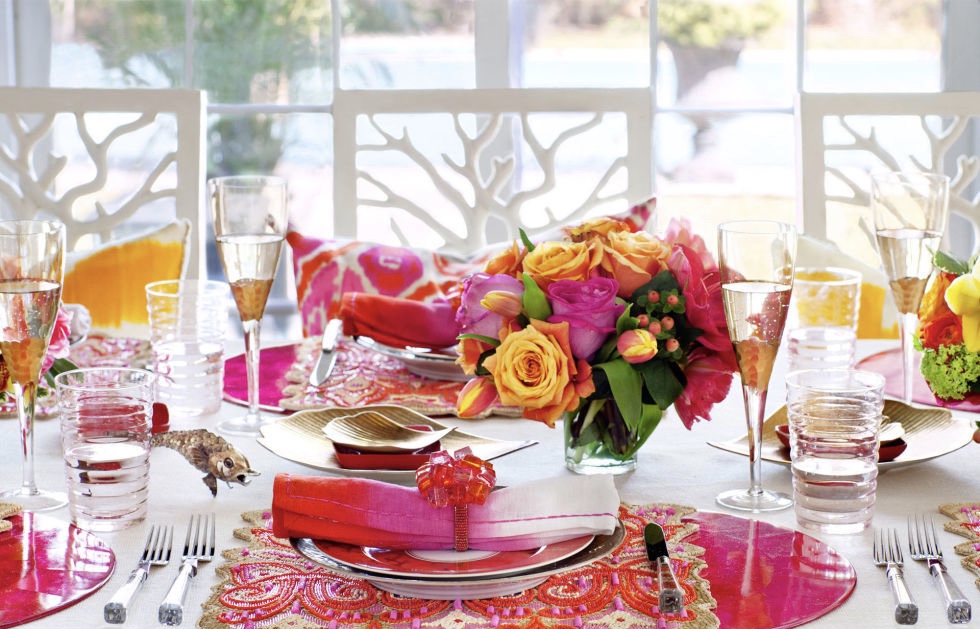 Speaking of spring, tulips and gemstone hues offer an unexpected colour palette that creates a bold, yet casual table.
Pastel purple and gold accents create a feminine and luxe table, that is oh so pretty.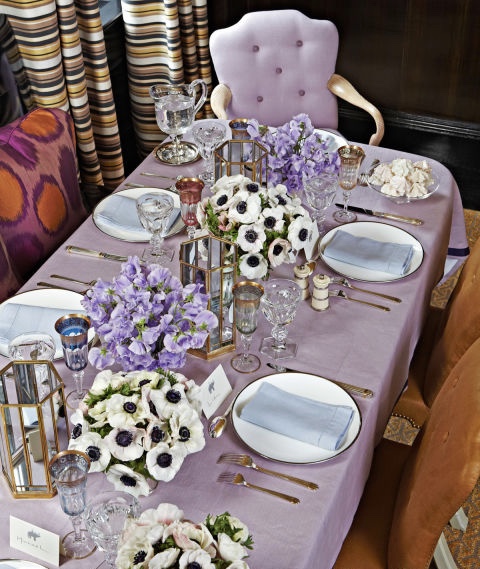 And lastly a rustic table is juxtaposed again soft linens and vintage glassware and plates to create a wonderfully inviting table.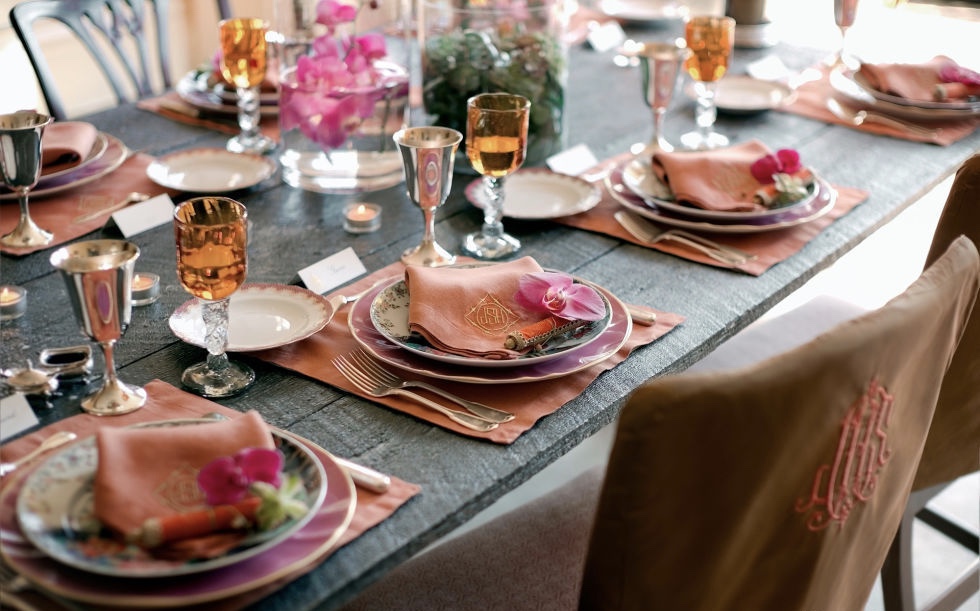 ---
1 John Granen for Heather Christos / 2 / 3 Trevor Tondro for Kim Seybert / 4 Oliver M. Furth / 5 Lucy Shaeffer for Liz O'Brien / 6 Joseph Rey Au