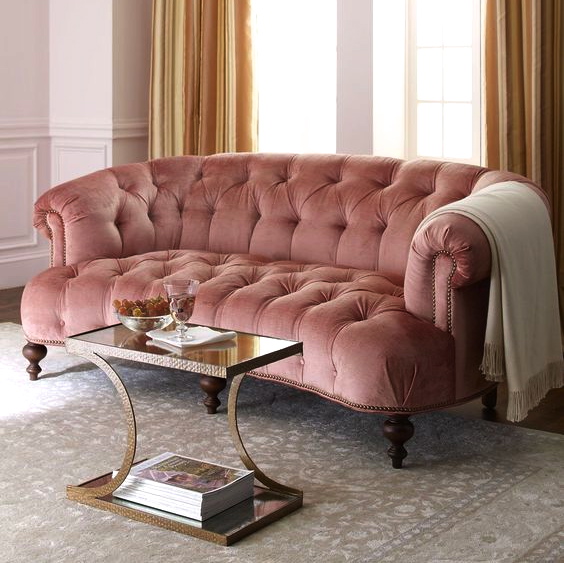 Source
Valentines is once again upon us!  And although I find myself unattached for the holiday, I love this time of year nonetheless, mostly because of the abundance of roses, it's a celebration of love and the perfect excuse to bake treats and pull out the red and pink decor!
Now you don't HAVE to change up your decor for Valentines, but why not?!  It's the perfect time to amp up the feminine and inject some reds and pinks into your space.  And given this years colour from Pantone, Rose Quartz (read more about it here), there is a plethora of blush and soft pink decor and accessories to choose from!
While I absolutely LOVE the sofa in the image above, a blush sofa may be a stretch for most.  My approach to decorating for Valentines is adding red and pink in accents, when mixed with whites and creams it creates a subtle look, palatable for everyone 😉  And don't forget the most important elements – flowers, candles, Prosecco and candy!  Click here for the easy DIY below.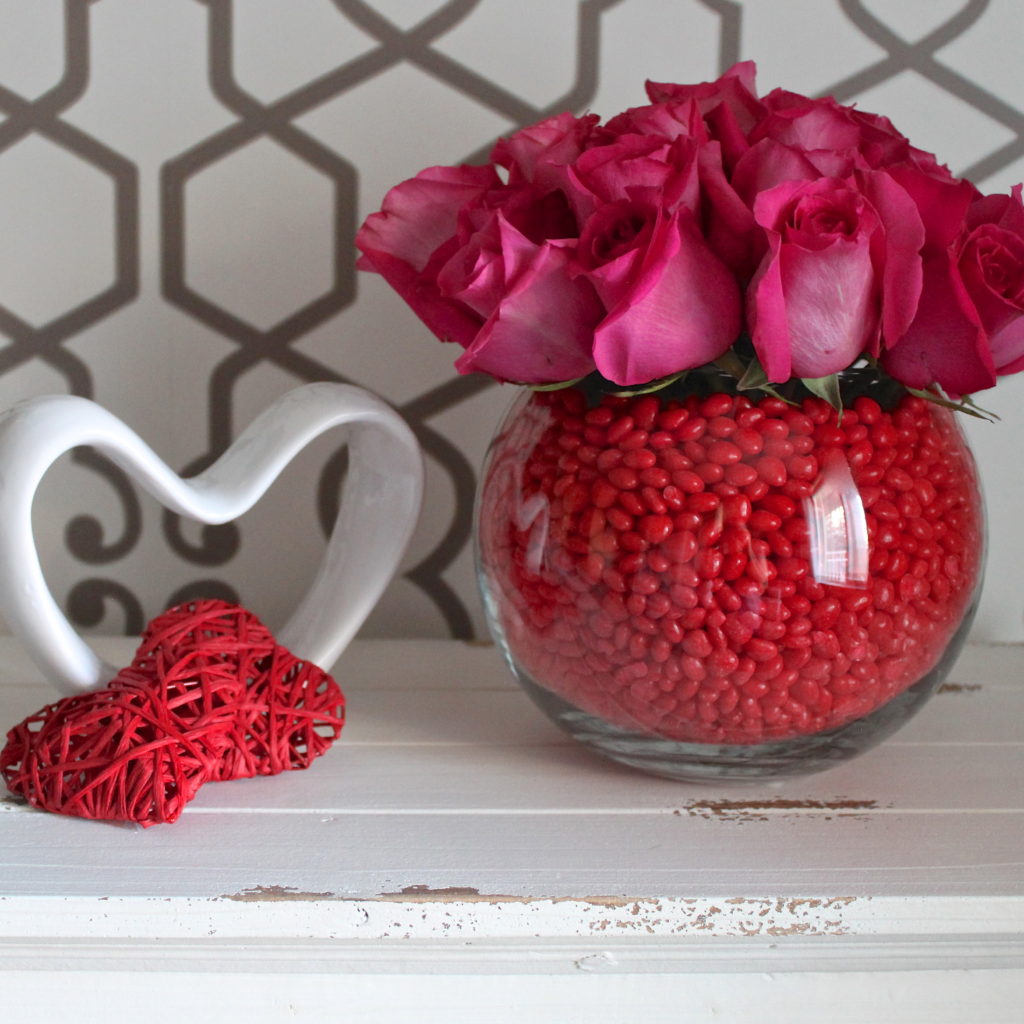 I've pulled some of my favorite Valentine Decor inspiration below to help you get excited and inspired!  Happy Valentines Day!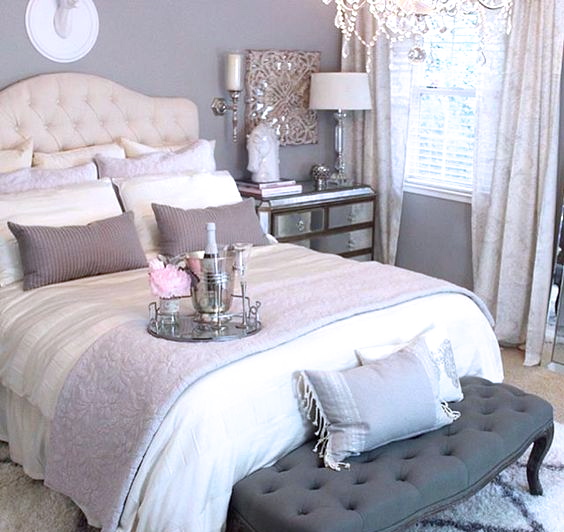 Source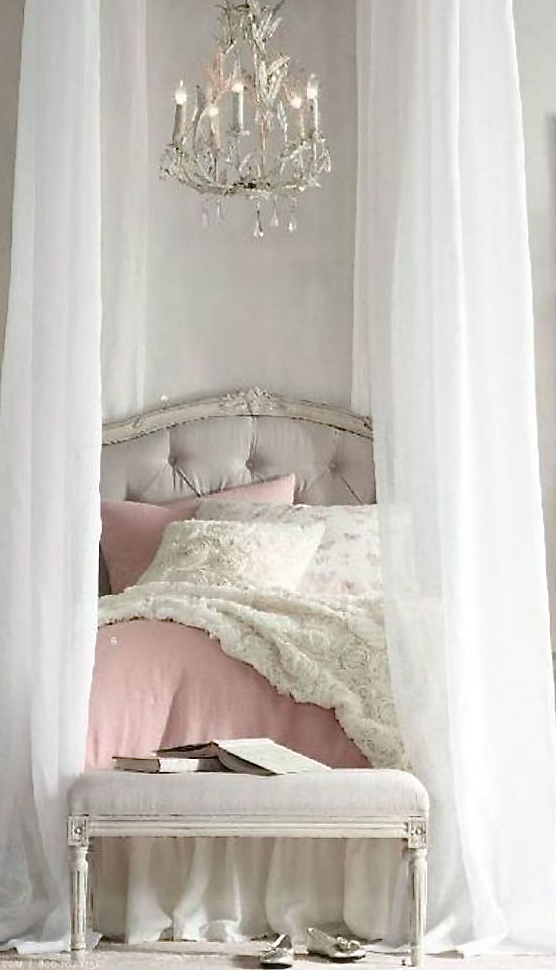 Source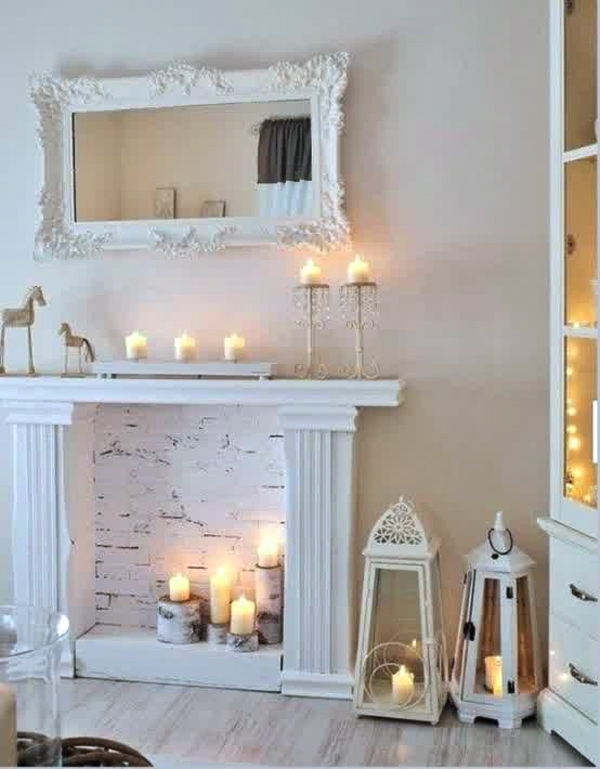 Source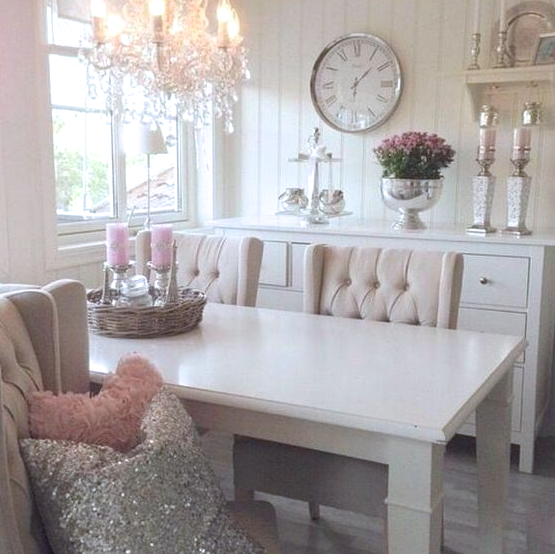 Source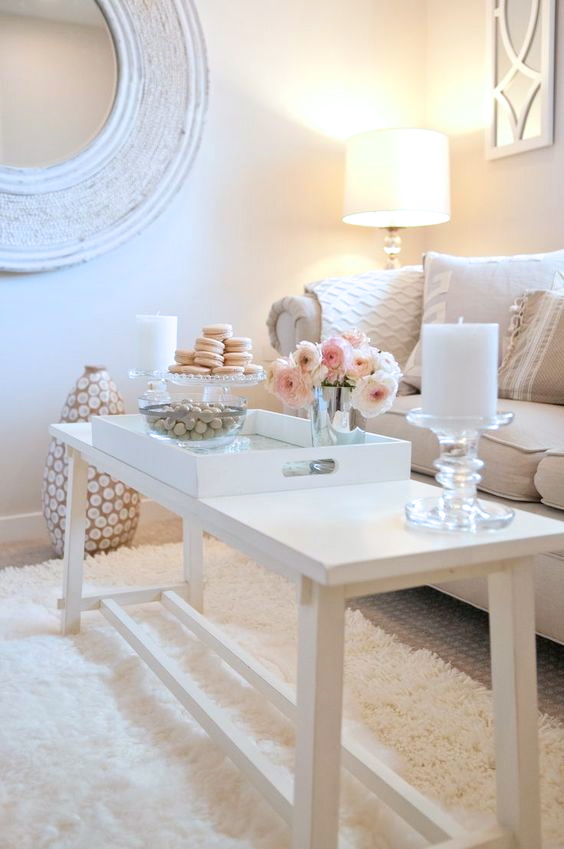 Source