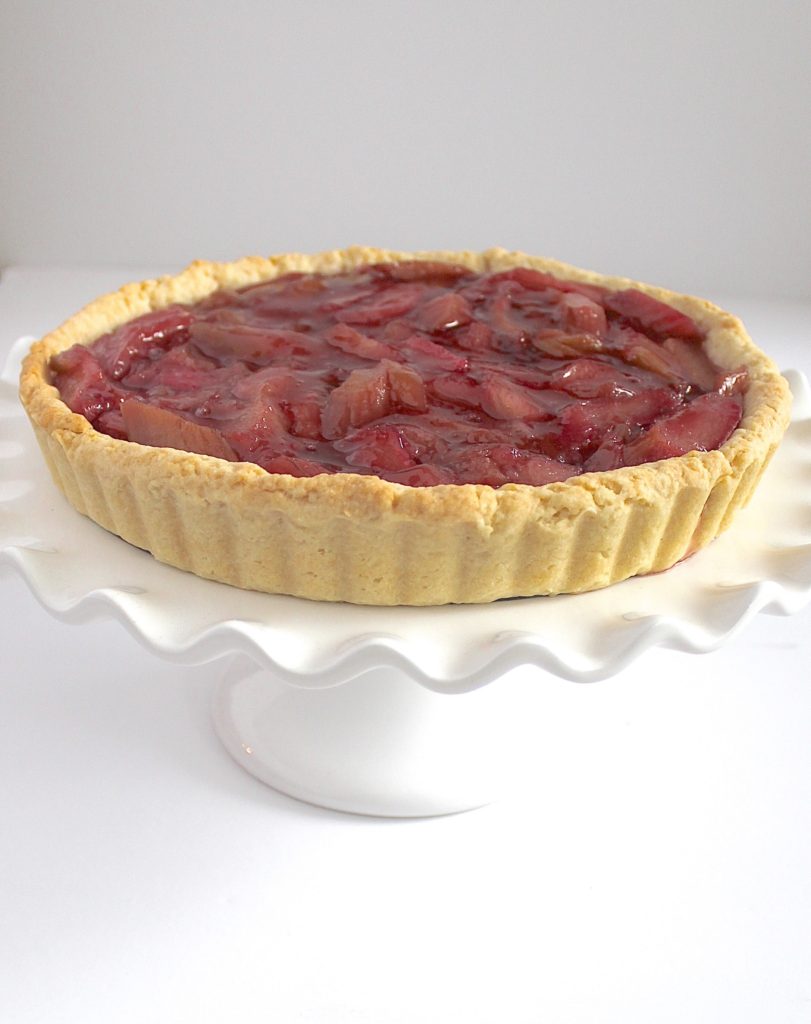 My new found love of rhubarb continues with a delicious Rhubarb Tart.  Perhaps a somewhat more traditional use of rhubarb, it's easy to make and friends and family will devour it, as did mine!  It's the perfect cap to Sunday night dinner! Enjoy!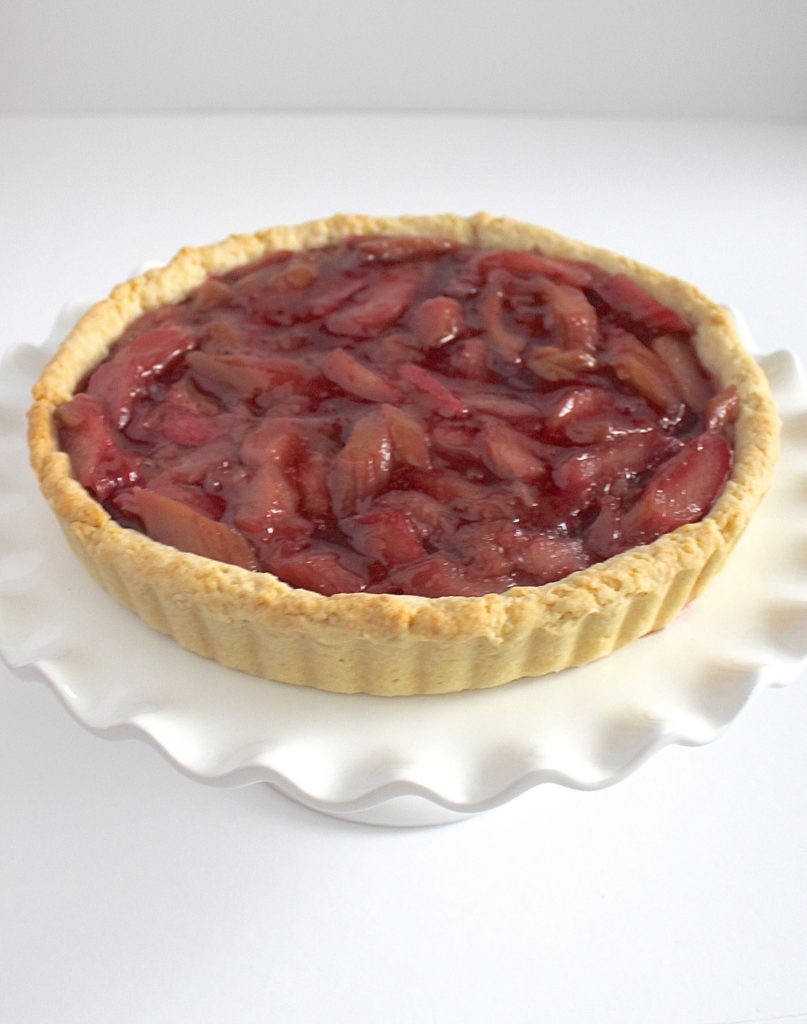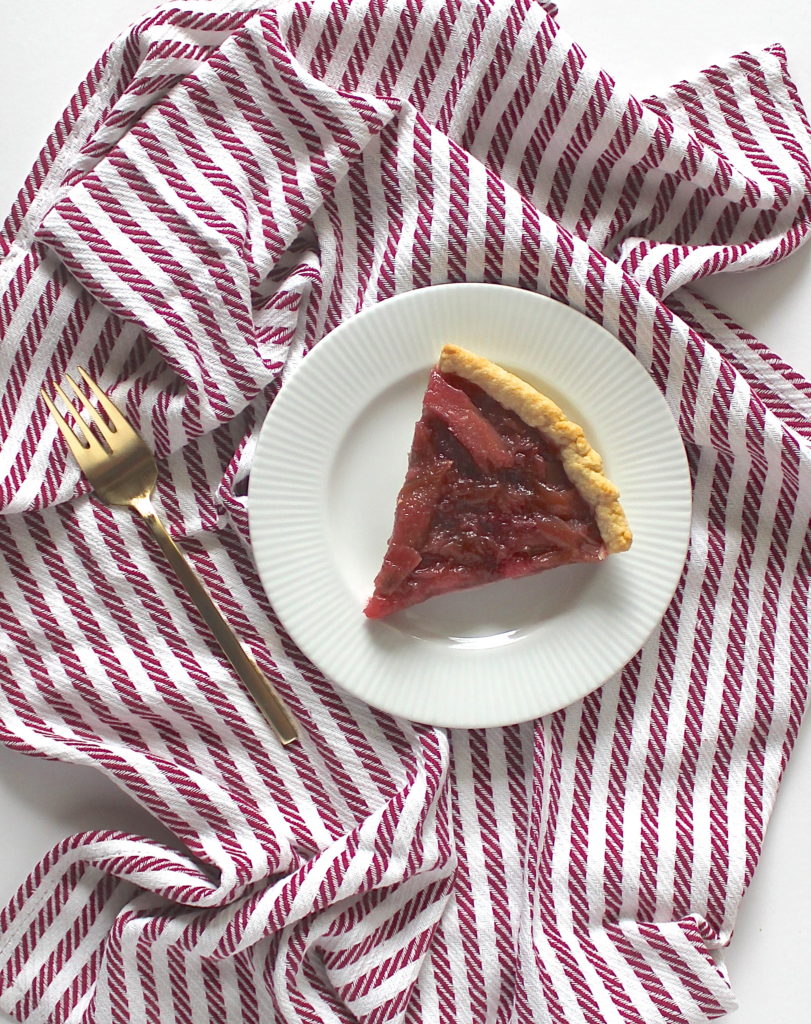 Ingredients
Crust
1 2/3 cups all purpose flour
1/4 teaspoon salt
1/2 cup (1 stick) chilled unsalted butter, cut into small pieces
1/4 cup sugar
2 large egg yolks
2 tablespoons (or more) ice water
3 tablespoons apricot jam
Filling
1 cup sugar
1/3 cup water
3 3 x 1/2-inch strips lemon peel (yellow part only)
1 cinnamon stick, broken in half
2 pounds fresh rhubarb, trimmed, cut diagonally into 1/2-inch-thick pieces (about 6 cups)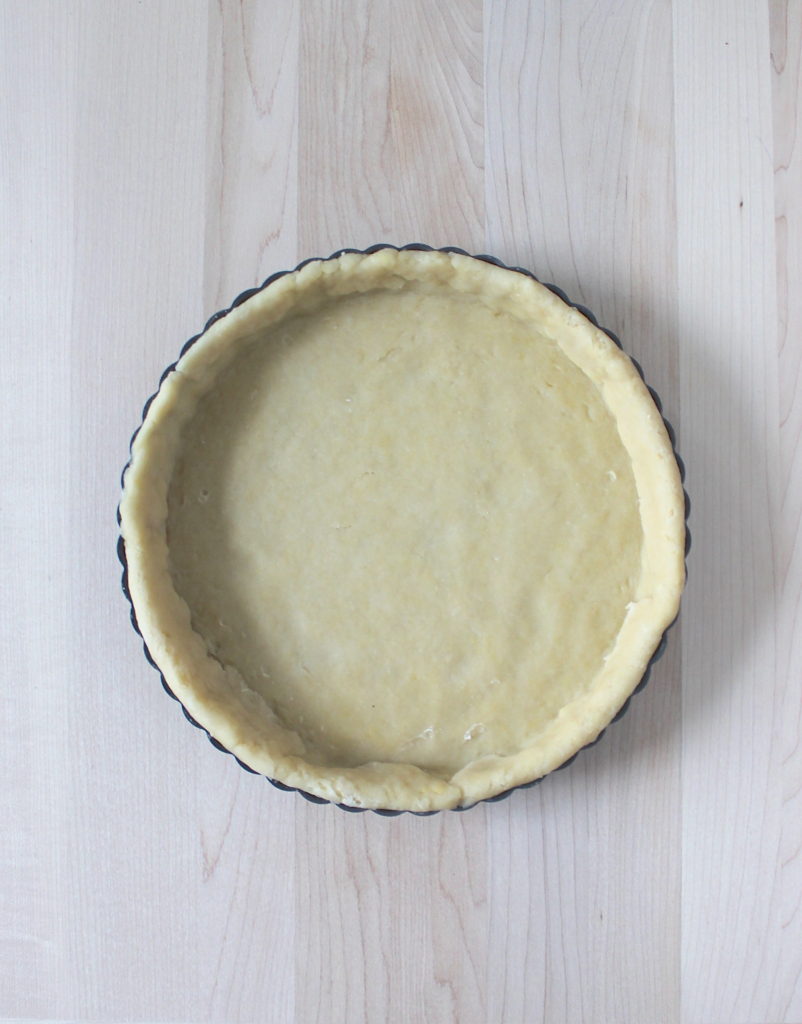 Directions
For crust:
Mix flour and salt in a food processor. Add butter and cut in, using off/on turns, until mixture resembles coarse meal. Add sugar and egg yolks and process briefly to blend. Add 2 tablespoons water and process just until moist clumps form. If dough is dry, add more water by teaspoonfuls to moisten. Gather dough into ball; flatten into disk. Wrap in plastic and refrigerate until dough is firm enough to roll, about 30 minutes. (Can be prepared 1 day ahead. Keep refrigerated. Let soften slightly at room temperature before rolling.)
Preheat oven to 350°F. Roll out dough disk on floured surface 12-inch round. Transfer to 9-inch-diameter tart pan with removable bottom. Trim crust overhang to 1/4 inch. Fold overhang in, creating double-thick sides. Freeze tart crust 15 minutes.
Line crust with foil. Fill with dried beans or pie weights. Bake until sides are set, about 20 minutes. Remove foil and beans. Bake until crust is golden brown, piercing with fork if bubbles form, about 15 minutes. Brush crust with jam and bake until jam is set, about 5 minutes more. Transfer pan to rack and cool.
For filling:
Combine sugar and water in heavy large skillet over low heat. Stir until sugar dissolves. Add lemon peel and cinnamon stick. Increase heat and bring to boil. Add rhubarb and bring to boil. Reduce heat to medium-low. Cover pan and simmer until rhubarb is just beginning to soften, about 5 minutes. Remove pan from heat. Let stand covered until rhubarb is tender, about 15 minutes. Uncover and cool completely.
Using slotted spoon, remove rhubarb from cooking liquid and arrange in concentric circles in crust. Strain cooking liquid into heavy small saucepan. Boil liquid until reduced to 1/4 cup, about 5 minutes. Cool syrup completely. Spoon syrup over rhubarb. (Can be prepared 6 hours ahead. Let stand at room temperature.)
Have you baked with rhubarb?  What's your favorite?