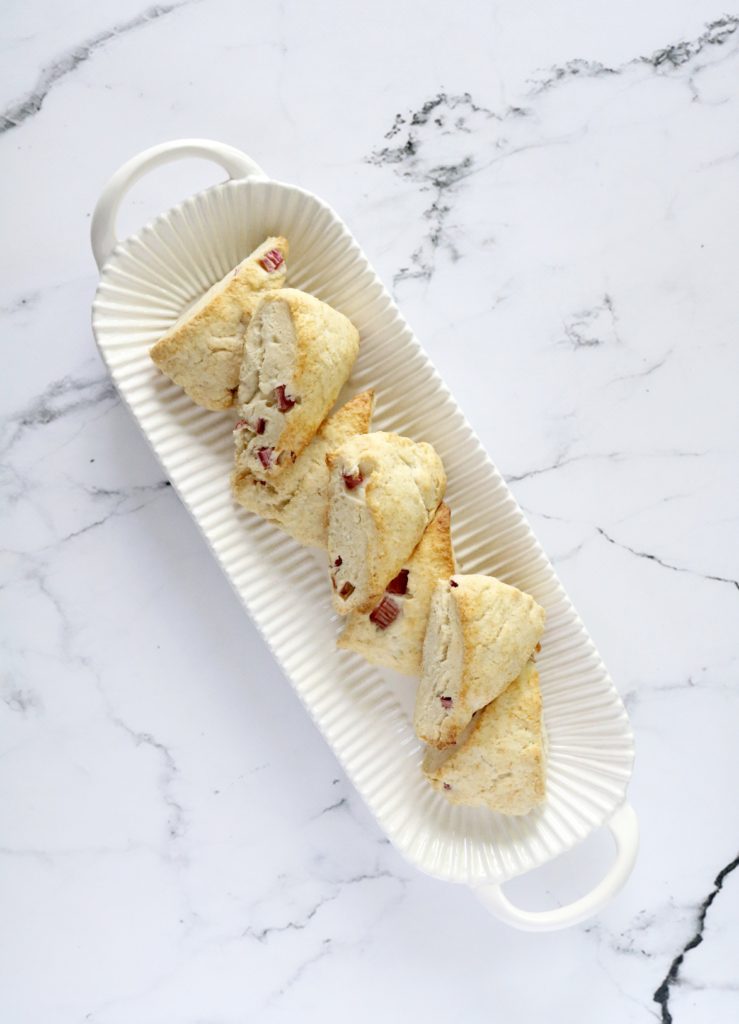 Sunday mornings are meant for fresh scones and in the spring and summer months, those scones should be filled with rhubarb – an unsung hero, that I too had written off as a boring, tart, weed.  Until last year when I decided to explore it a little more and discovered a whole world of wonders: this tart and cocktail in particular.  And just as I re-discovered it, so many others have too, rhubarb is finally having it's moment!
It's the perfect addition in scones, as you don't want them to be overly sweet.  These delights find the perfect balance between the tart root blends and a gently sweetened dough and when paired with a good cup of coffee, it's a moment of perfection.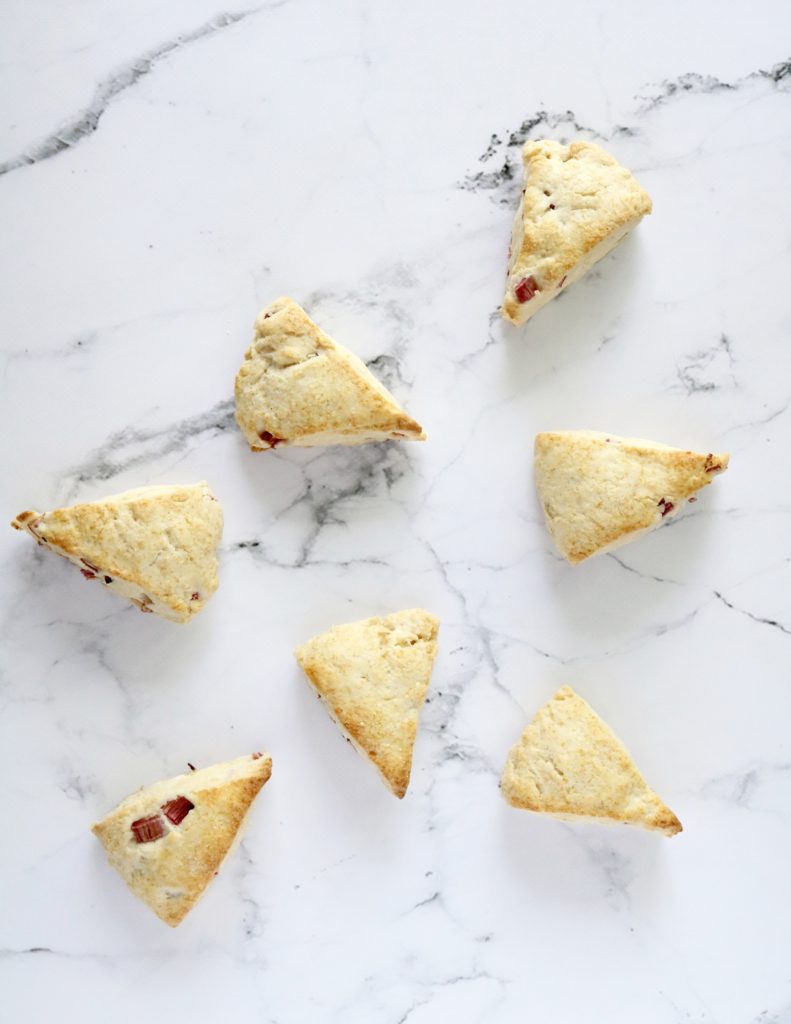 Ingredients
1 1/2 cups all-purpose flour
2 Tbsp. sugar
1 1/2 tsp. baking powder
1/4 tsp. salt
1 cup heavy (whipping) cream
1 tsp. vanilla
1/2 cup chopped rhubarb
coarse sugar, for sprinkling (optional)
Directions
Preheat the oven to 425F.
In a medium bowl, whisk together the flour, sugar, baking powder and salt. Add the cream and vanilla and start to stir; add the rhubarb and stir just until the dough comes together.
Gather it up into a ball, getting any dry bits up out of the bowl with your hands. Fold it over itself a couple times as you gather it up, and pat into a 1-inch thick circle on a parchment-lined baking sheet.
If you like, brush the top with a bit of cream – I usually have enough left in the bottom of the measuring cup – and sprinkle with sugar. Cut into 6-8 wedges with a sharp knife, and pull the scones apart so that they have room to brown. Bake for 15-20 minutes, or until golden.
Recipe from dinnerwithjulie.com