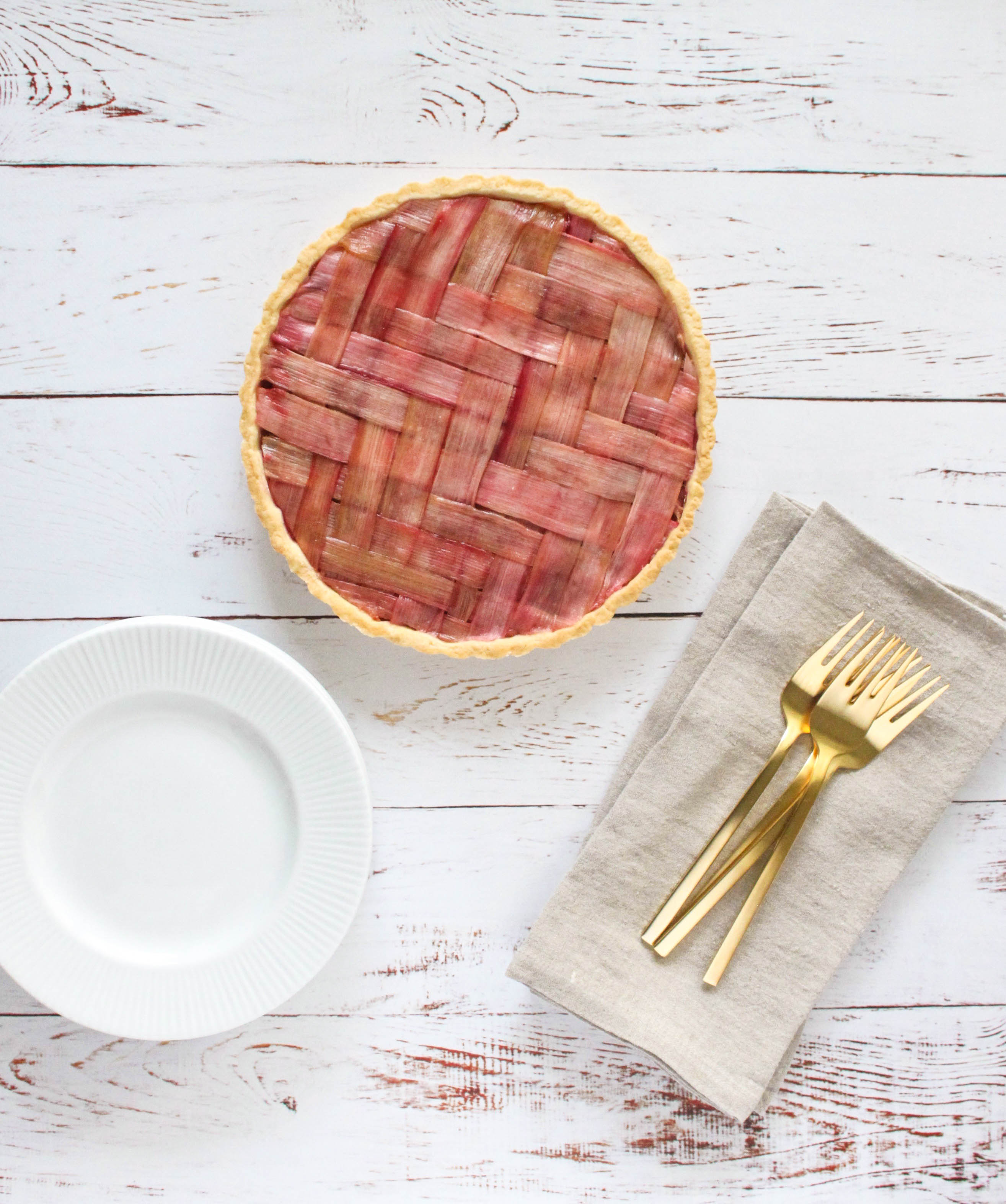 It's often assumed that since I enjoy baking, I must be patient by nature – to which I always laugh – nothing could be further from the truth.  I enjoy baking, because I enjoy eating it! And baking for others is one of my favorite ways to show I care.  If you've followed along for any amount of time you'll know that my baking is usually quite simple.  Every so often I'll come across something that inspires me, despite it's complexity.  That's exactly what happened with this Elevated Rhubarb Tart.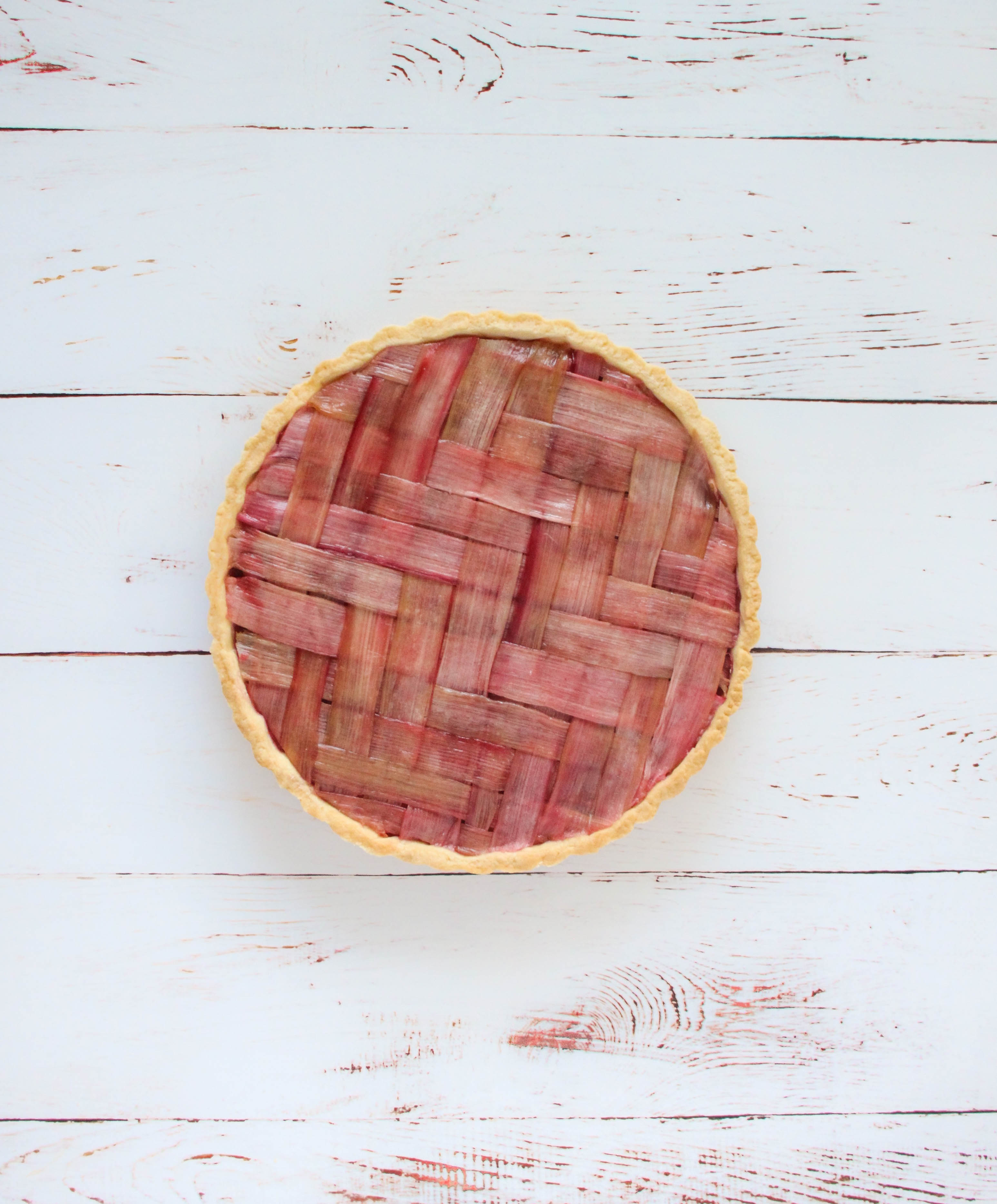 This tart is the truest example of my two loves coming together – baking and design.  The herringbone pattern is stunning and while not for the faint of heart, The Cooking of Joy breaks it down, making it almost easy, but friends the sense of accomplishment at the end is totally worth it!  So much so I almost didn't want anyone to eat the tart!
While Joy filled her tart with Strawberry and Coconut Cream, I had intended to make my Rhubarb Tart recipe from last year, but I used up so much of my rhubarb making the strips, I ended up with a mostly strawberry filled tart!
If you decide to give this a go, I'd love to hear how it went! Feel free to share in the comments below.