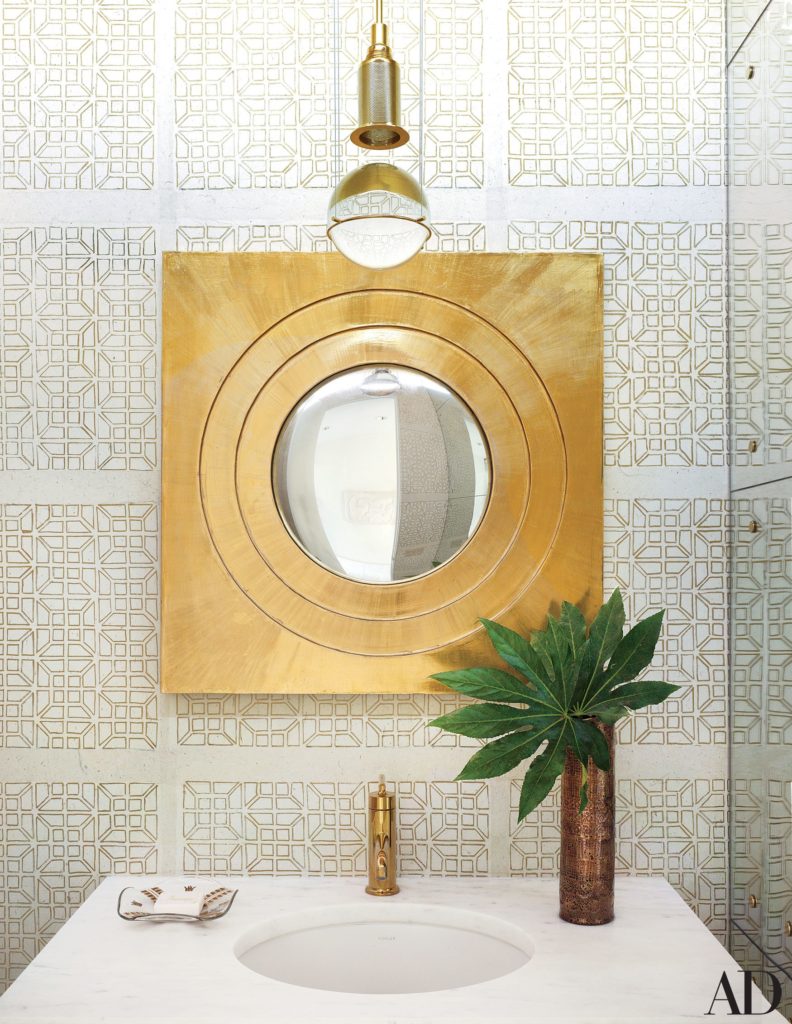 As my clients will tell you – I love wallpaper. I simply cannot get enough and use it in nearly every project I work on. The reason is simple – there are SO many amazing papers out nowadays, we've come light-years from the papers of the 70s. Without investing a lot, you're able to add interest, texture and colour to a space, which allows money to be invested in classic and timeless furniture pieces. Sometimes you may have to invest a little more if the wall behind the paper needs a little work, but you can visit a site like https://thepatchboys.com/will-county/ to see how much extra these fixtures will cost. It's usually pretty affordable though. With advancements in designs and textures has come improved application – easing the fear of commitment and allowing you to go bold!
One of my favorite spaces to experiment and have fun in is the powder room. As the saying goes: good things come in small packages, so why not use the paired down proportions of a powder room to express your bold side? Check out room wallpapers online to see what styles you could apply to your room to give it a new look.
I've pulled some of my favorite looks for a powder room below. Which is your favorite?

This bold flocked silhouette wallpaper is the perfect nod to the past paired with feminine charm.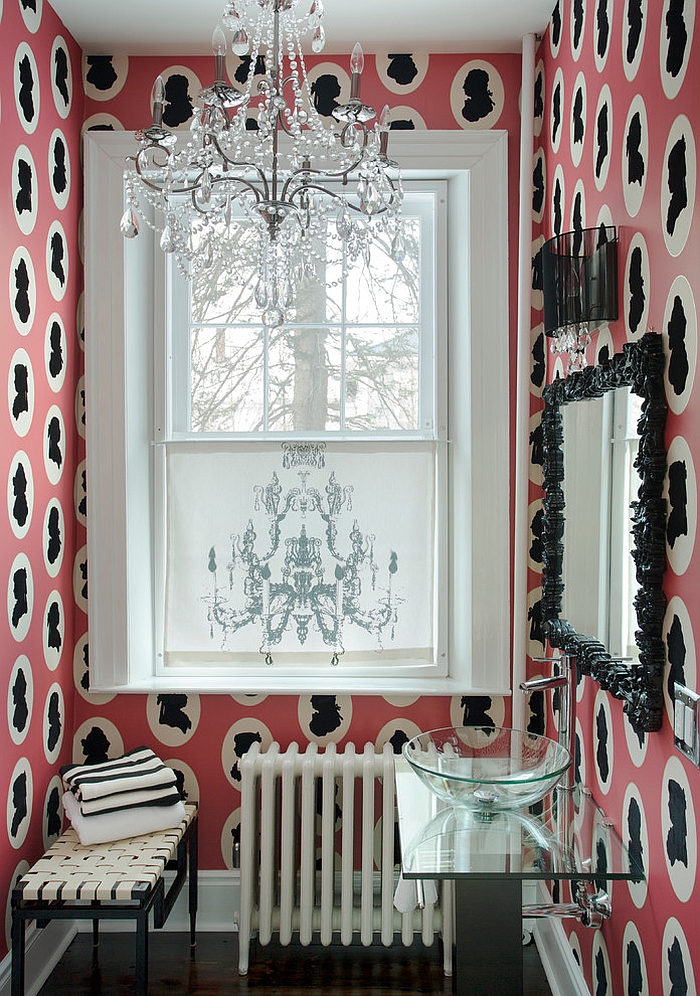 Design: Favreau Design
I just love this witty white powder room.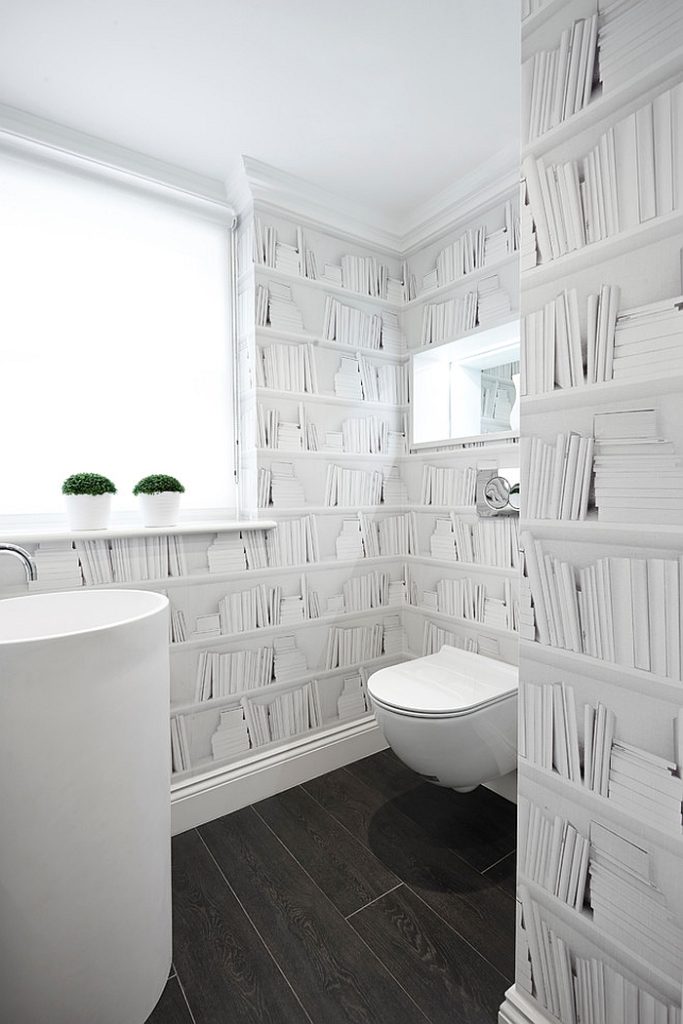 Design: Boscolo Interior Design
This stunning floral paper is both delicate and bold. Perfection.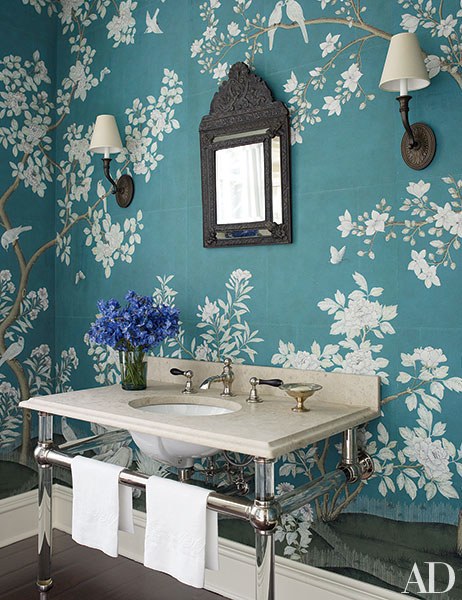 Design: Victoria Hagan
The look is bold and contemporary with this geometric paper.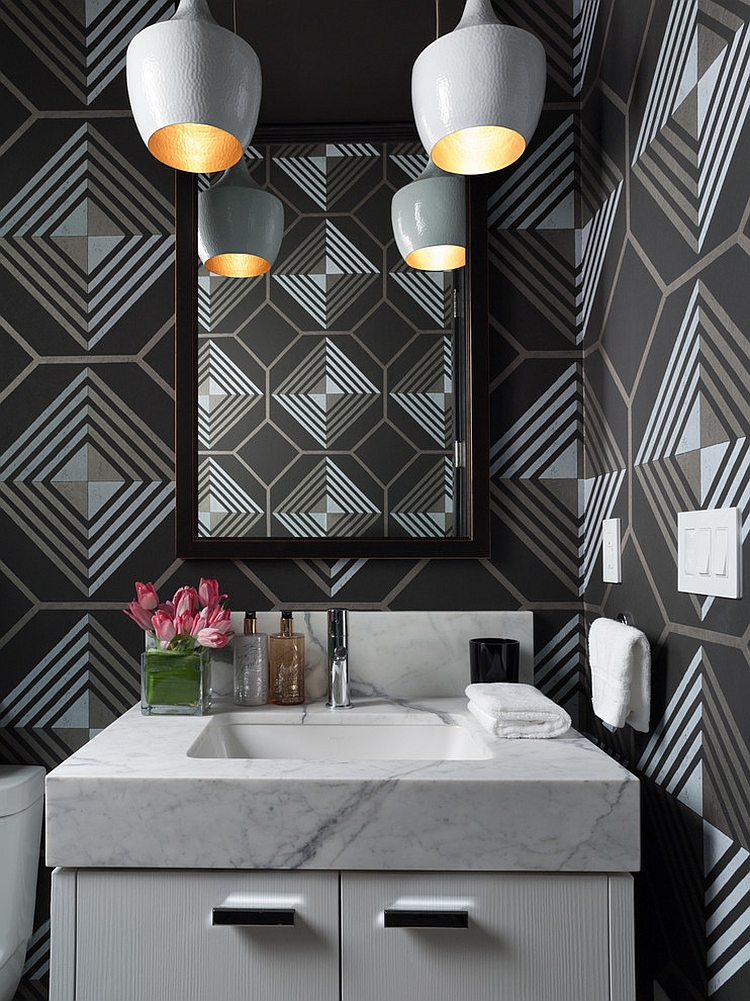 Design: Green Couch Interior Design
Imperial Trellis Wallpaper creates a beautifully feminine space in this powder room.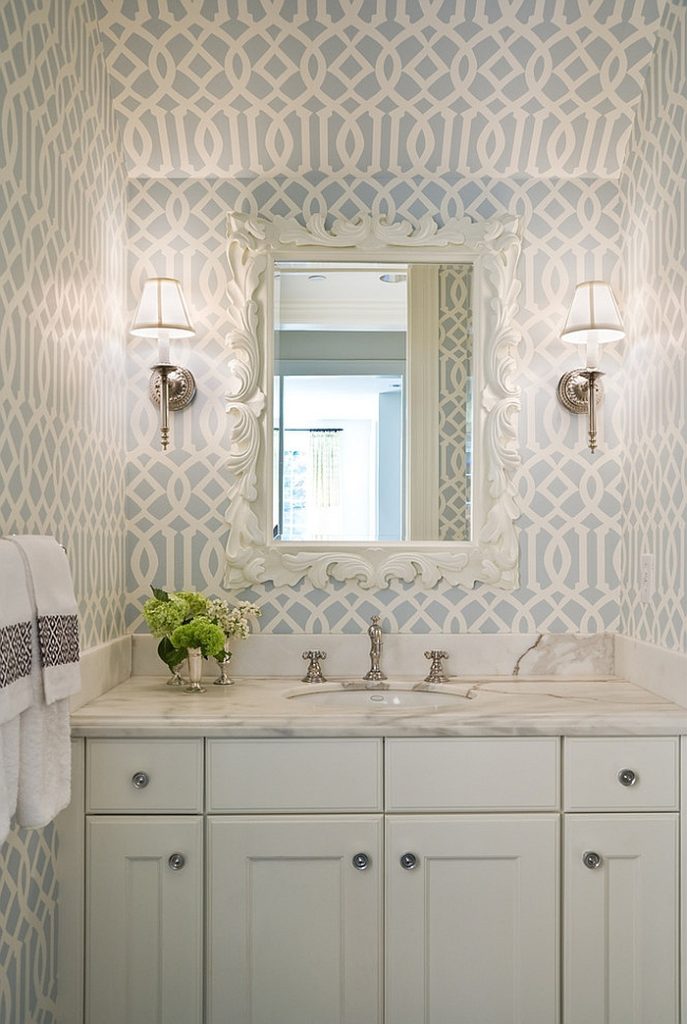 Design: Graciela Rutkowski Interiors
This space epitomizes fun and luxury, with this cheetah leopard print paper from Thibaut.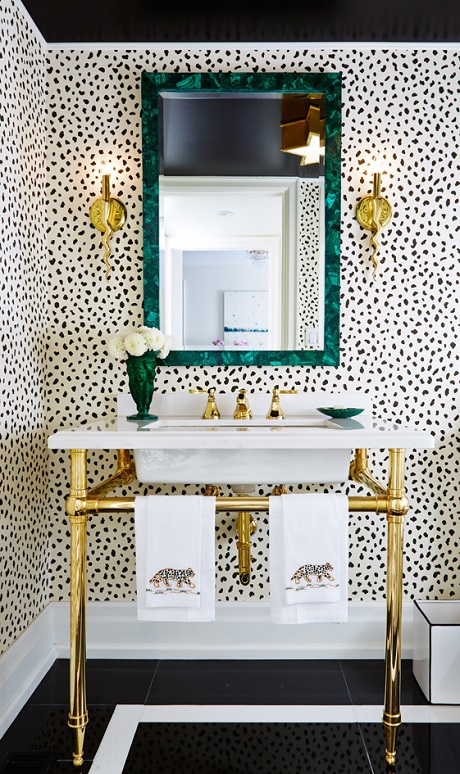 Design: Thibaut
And last but certainly not least, this gorgeous traditional powder room dressed in Romo paper.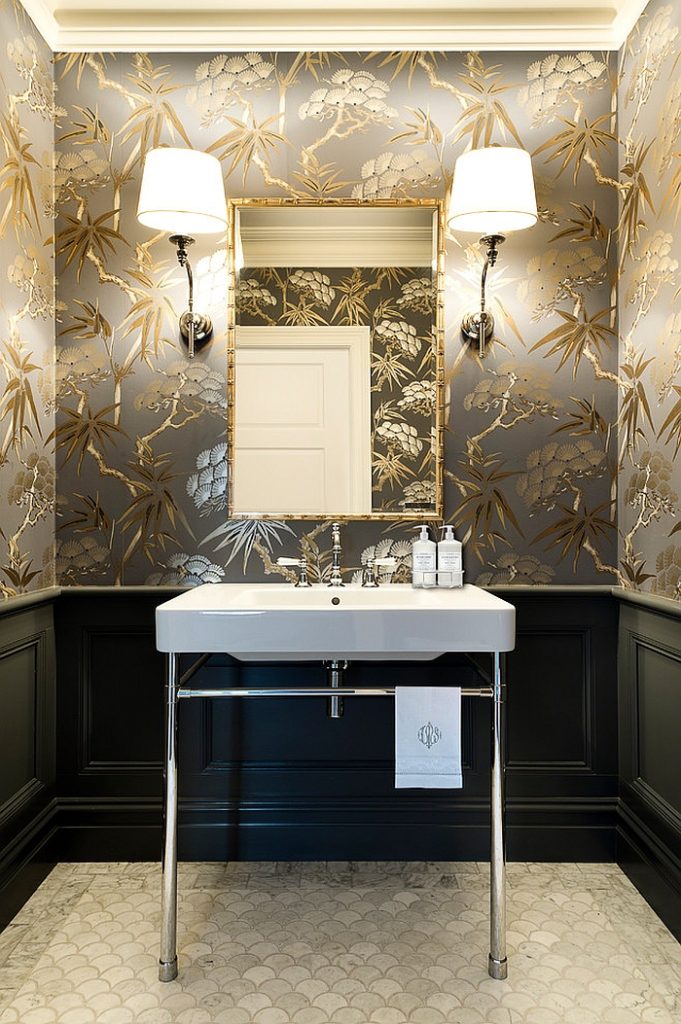 Design: Karen Aston Interiors