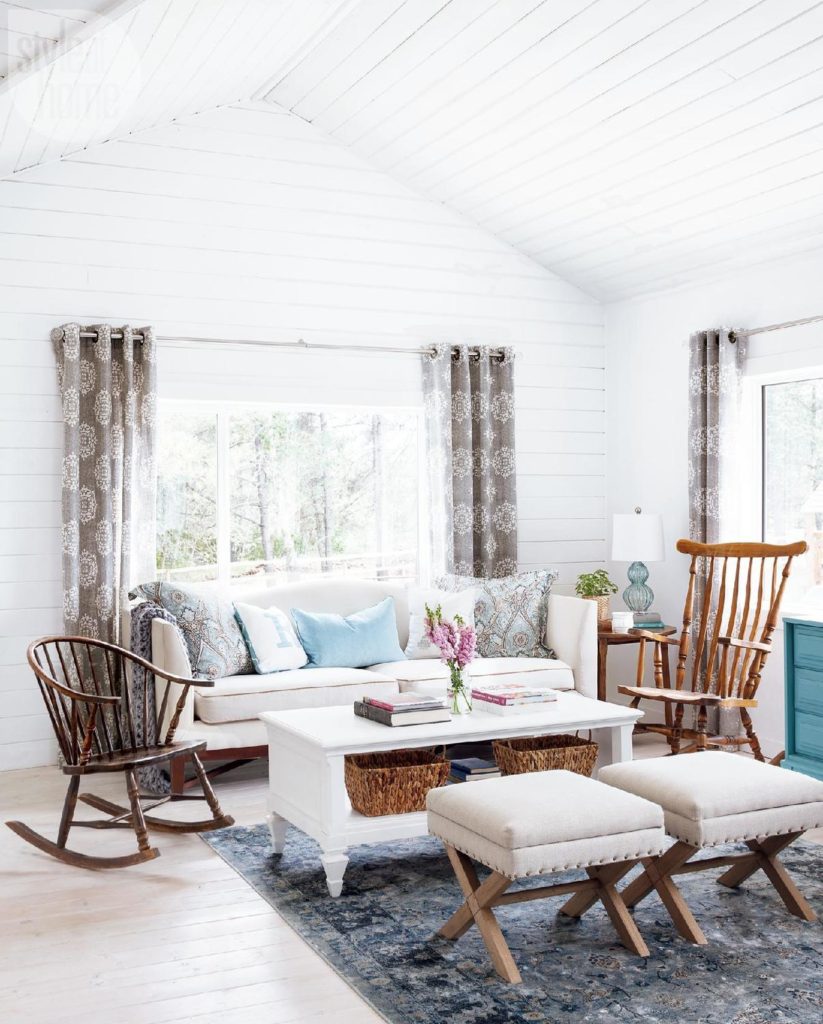 There is no denying that Farmhouse Style is huge. And by the looks of it, it's here to stay for a little while longer. I hesitate to call it an interior design trend, as it really is more of lifestyle. A way of living that focuses on simplicity and heritage, with a strong penchant for DIY, up-cycling, nature and the land.
So today I'm sharing the key elements of Farmhouse Style.
Rustic Wood
Old worn wood adds warm and history to a space. It works beautifully in flooring, a kitchen island or in accent pieces like cutting boards and bowls.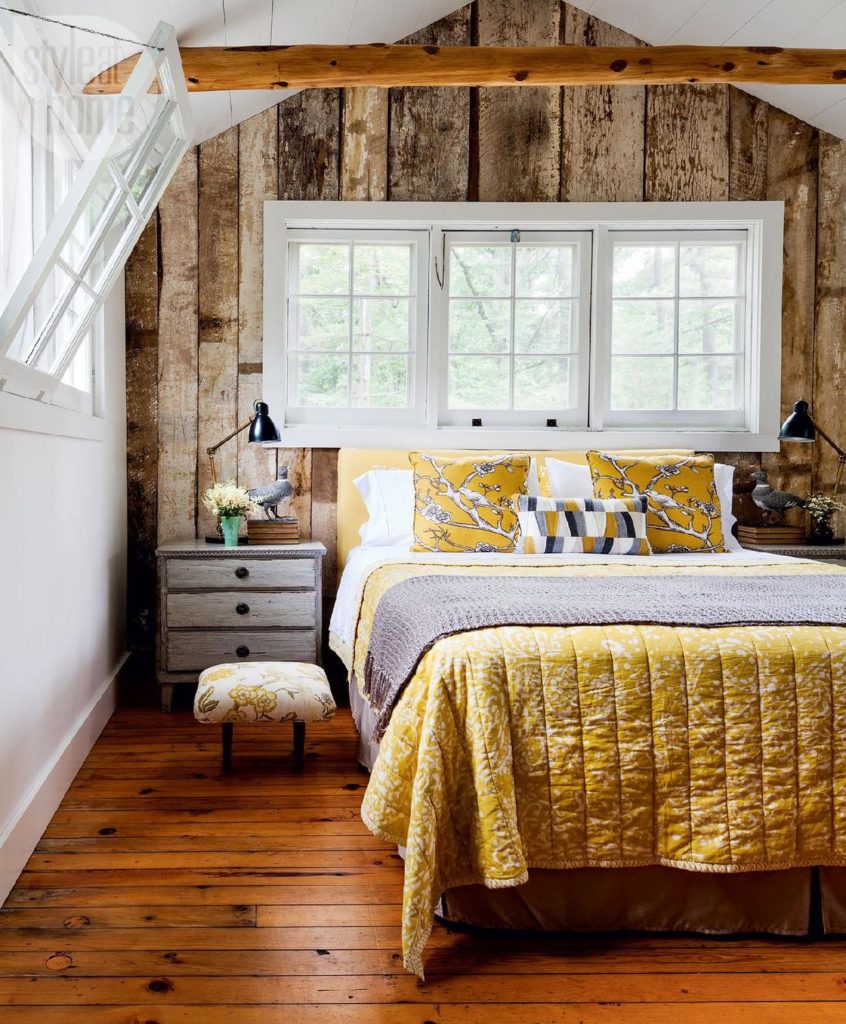 Shiplap
Shiplap is a wall treatment that is timeless and a great way to add interest to a space. I simply love the look of white shiplap, but it can be quite striking left raw or given a modern twist by painting it black or navy. If you love shiplap in the interior of your home, you can get something similar for the external features of your home too. Siding looks very similar and is a great way to treat the exterior walls of your house. If you've ever seen a professional siding installation in Raleigh before, you already know how great it looks!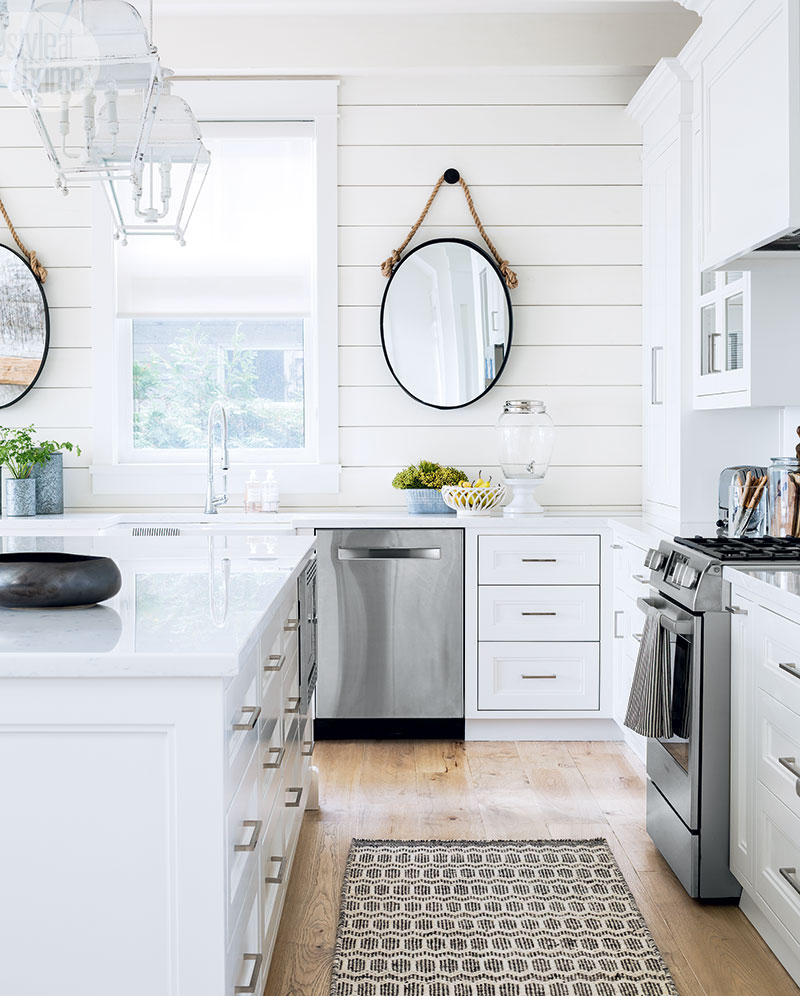 Patterned Cement Tile
Beautiful patterned cement tile adds a natural, old world feel to a space. In particular black and white tile offers a nod to the past while adding a modern touch.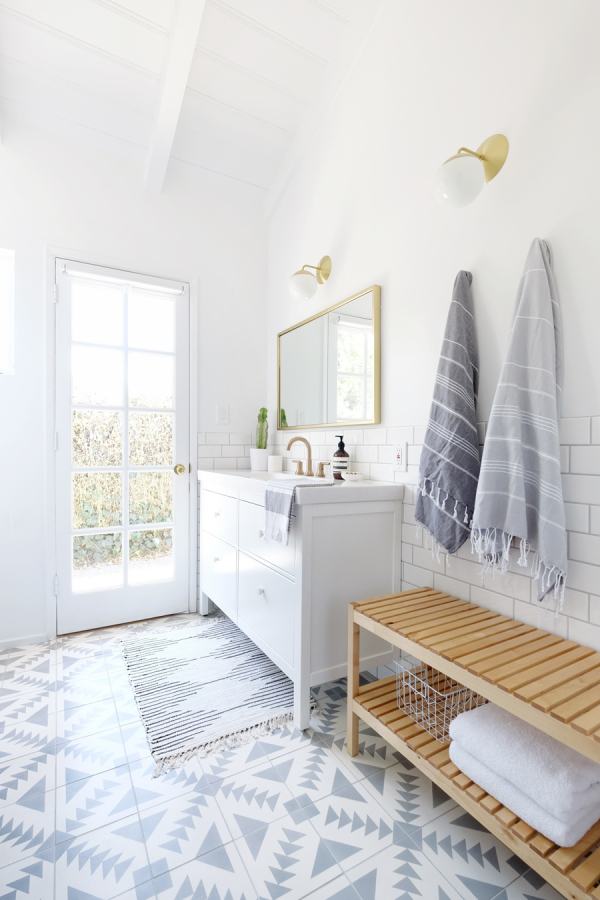 Exposed Beams
Exposed beams have the allure of age and the softness of a natural element, while bringing texture to ceilings. Embracing and highlighting them creates an effortless farmhouse look, rather than a kitschy one.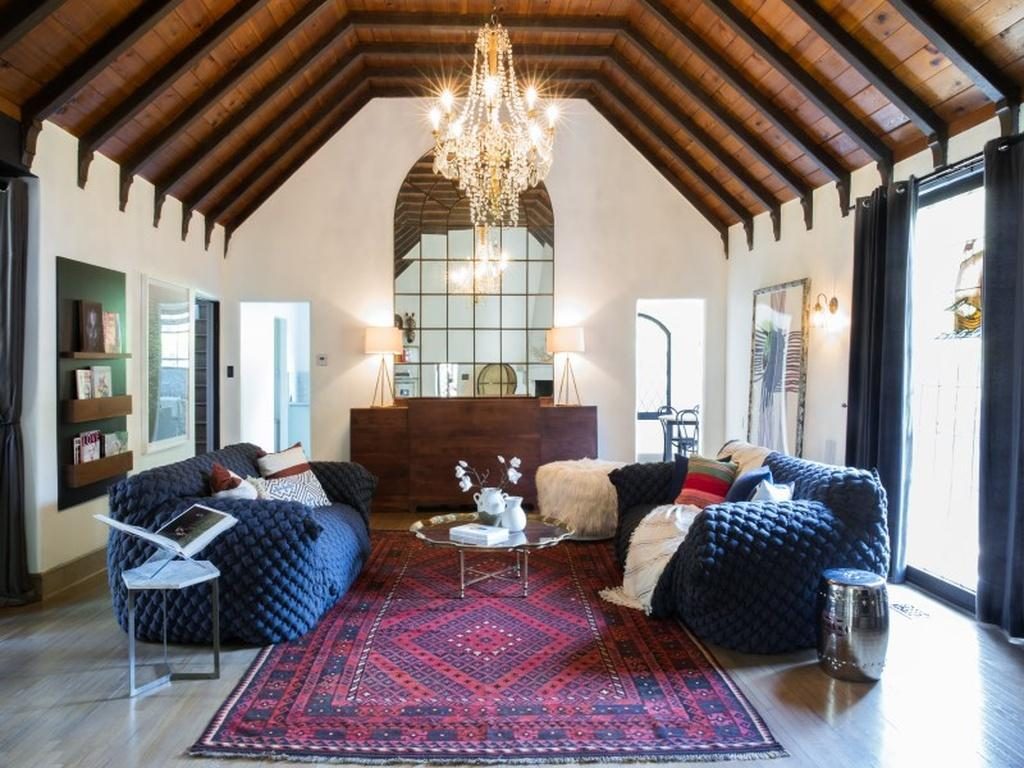 Exposed Brick
Exposed brick is a charming historical element that adds warmth and character to a space. While I love the look of it in it's natural state, painting it out can create a more modern esthetic.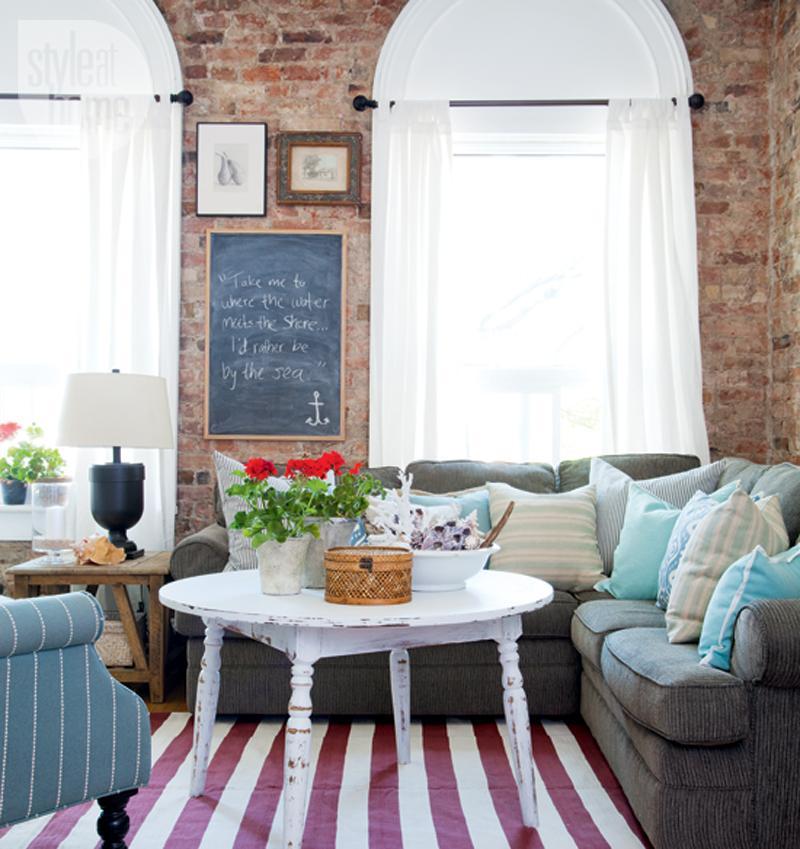 Industrial Lighting
In any given room lighting is a great way to set the theme and feel of space. When it comes to Farmhouse Style, industrial fixtures like iron lantern pendants or metal domes are the go tos.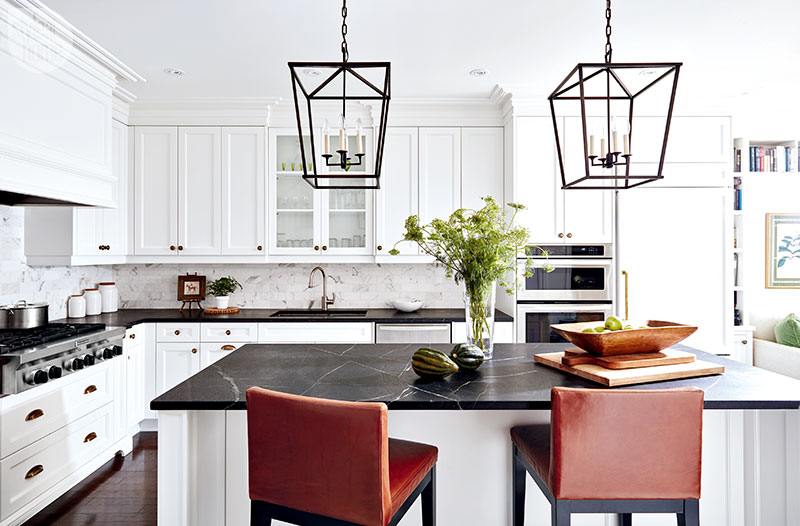 ---
Images
1 Barry Calhoun 2 Donna Griffith for Lauren McPhillips 3 Christy Wright for Lidia van Zyl 4 Jen Ha 5 Elaine Song for Zillow 6 Ashley Capp for Michael Penney 7 Stacey Branford for Robyn Rider