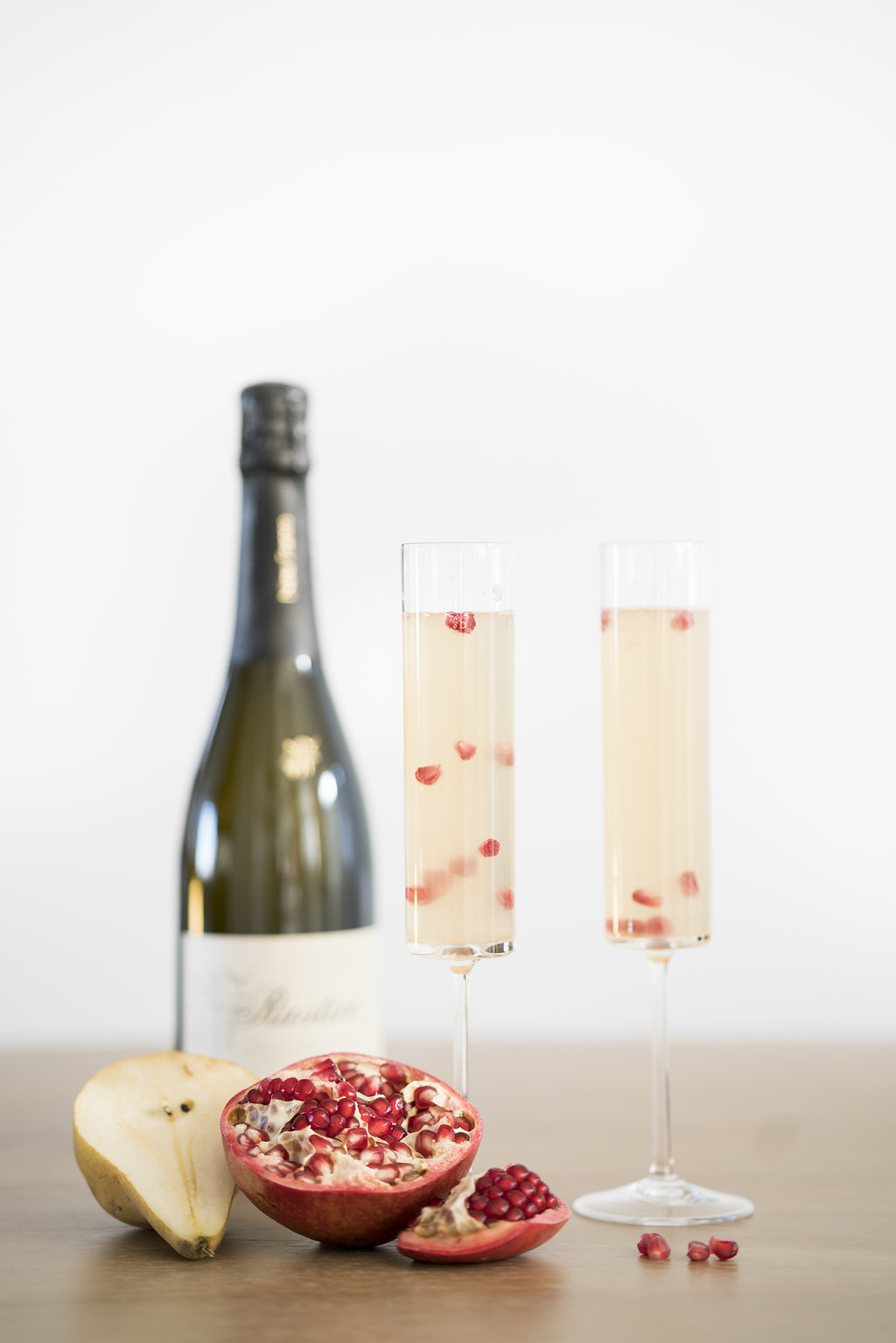 As I settle in to write this, I've just returned from taking my niece and nephew to see Santa, my second Molasses Spice Cake of the season is baking (the first one disappeared far too quickly!) and Elf is playing in the background. It is safe to say I am in Full. Holiday. Mode.  And while I hadn't planned on writing another post before the new year, I couldn't let the season pass without sharing some holiday cheer. A Pomegranate, Pear and Prosecco Cocktail. So simple and full of bright, fruity flavours, it's the perfect solution to the very cold and snowy conditions we're experiencing in Calgary.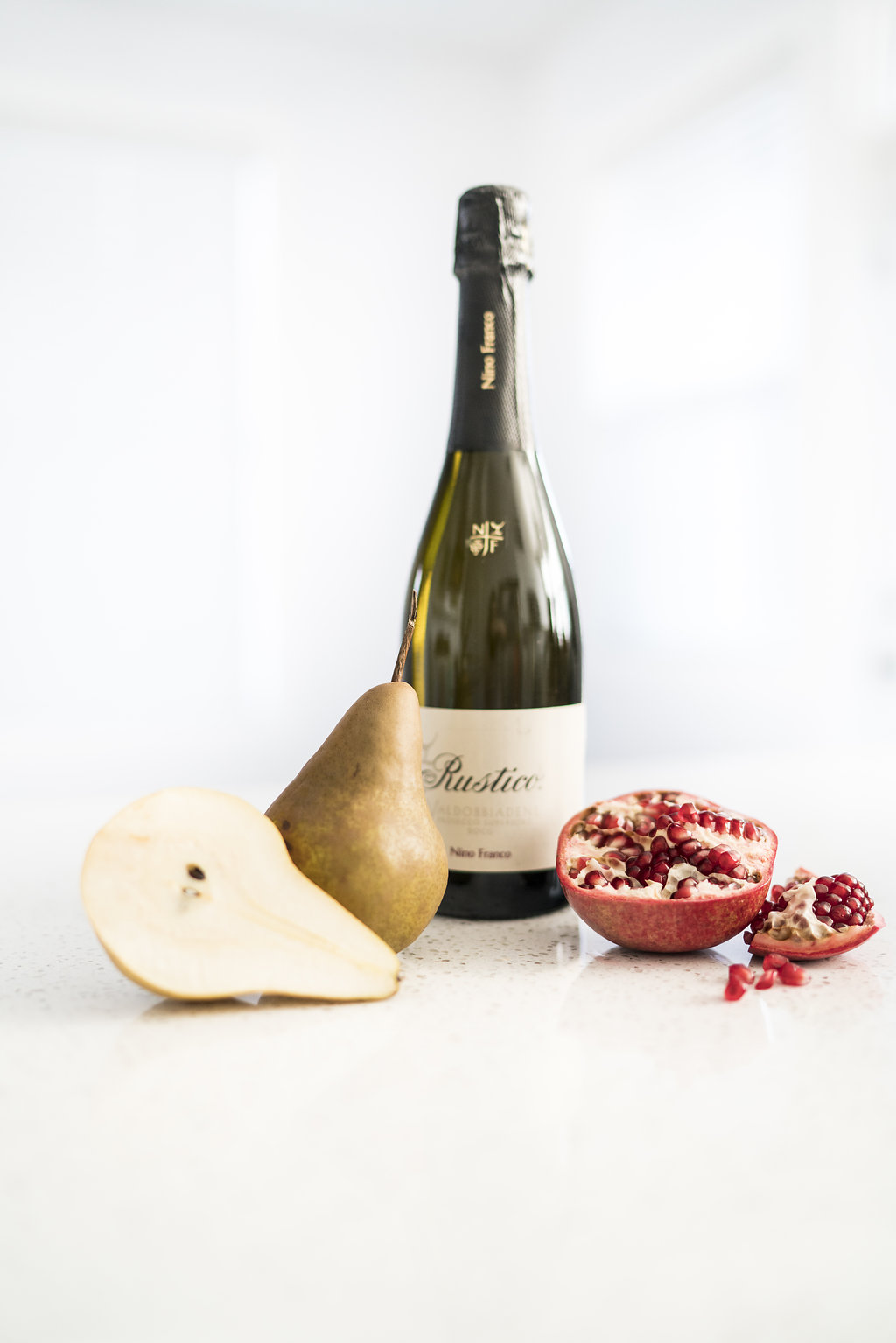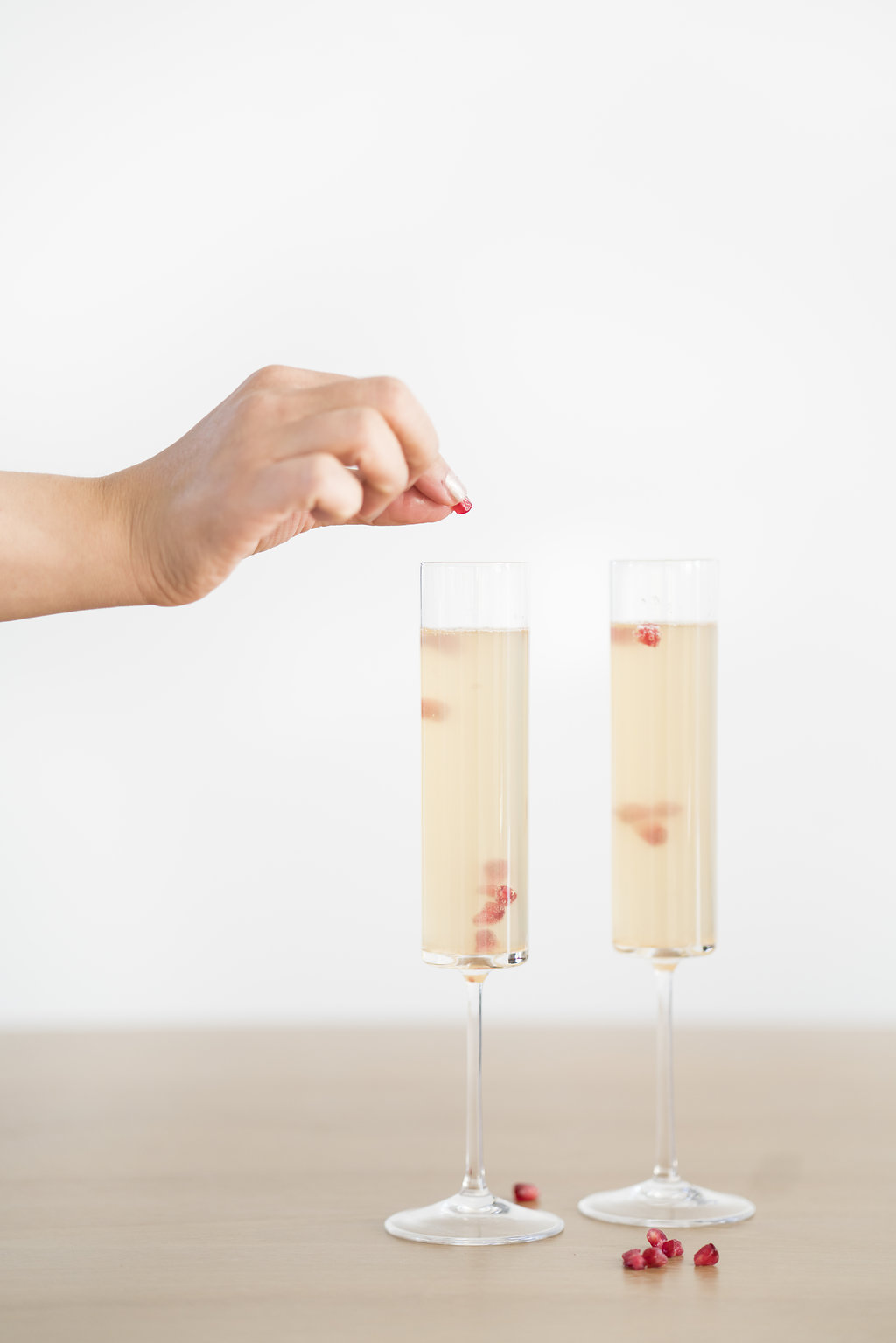 And with this post, I'm signing off for 2017. It has been an incredible year. I've had the chance to create and share in a way I couldn't have imagined a year ago.  And with that came a lot of challenges and growth. While I plan to take some time over the next week or so to reflect on the year and get ready for 2018, I wanted to take a moment to express my gratitude for joining me on this journey.
Wishing you and yours the merriest Holiday Season and happiest New Year! Cheers!
xx
Neelam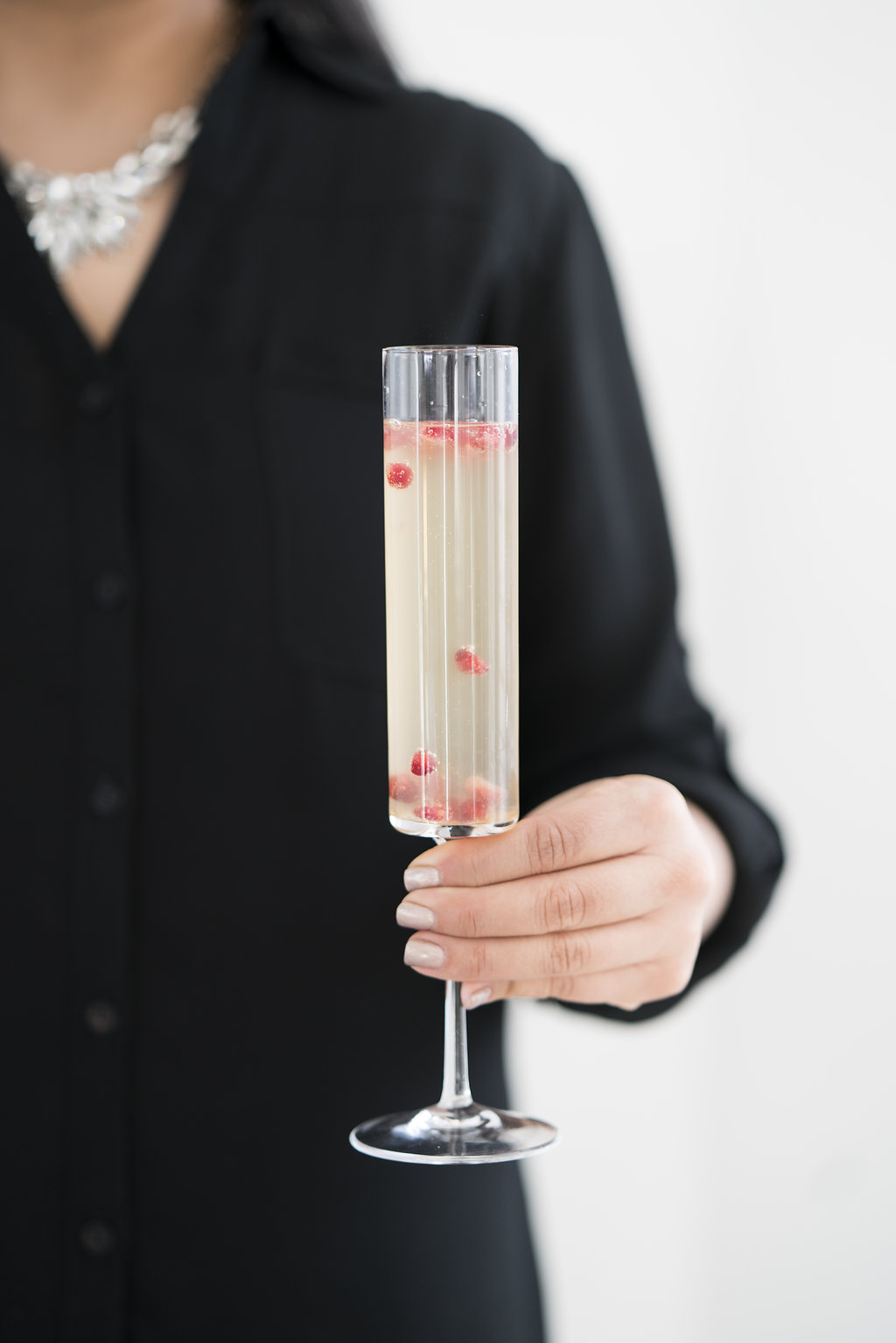 Pomegranate, Pear, Prosecco Cocktail
Ingredients
1/8 cup pear nectar
1 tbsp pomegranate juice
1 ounce elderflower liquor*
Prosecco
Pomegranate seeds for garnish
Directions
Add all the ingredients to a champagne flute, garnish with pomegranate seeds and enjoy! I told you it was simple 😉
*I added the elderflower liquor to the second time we enjoyed these (not photographed), and it was a nice addition, but completely optional!