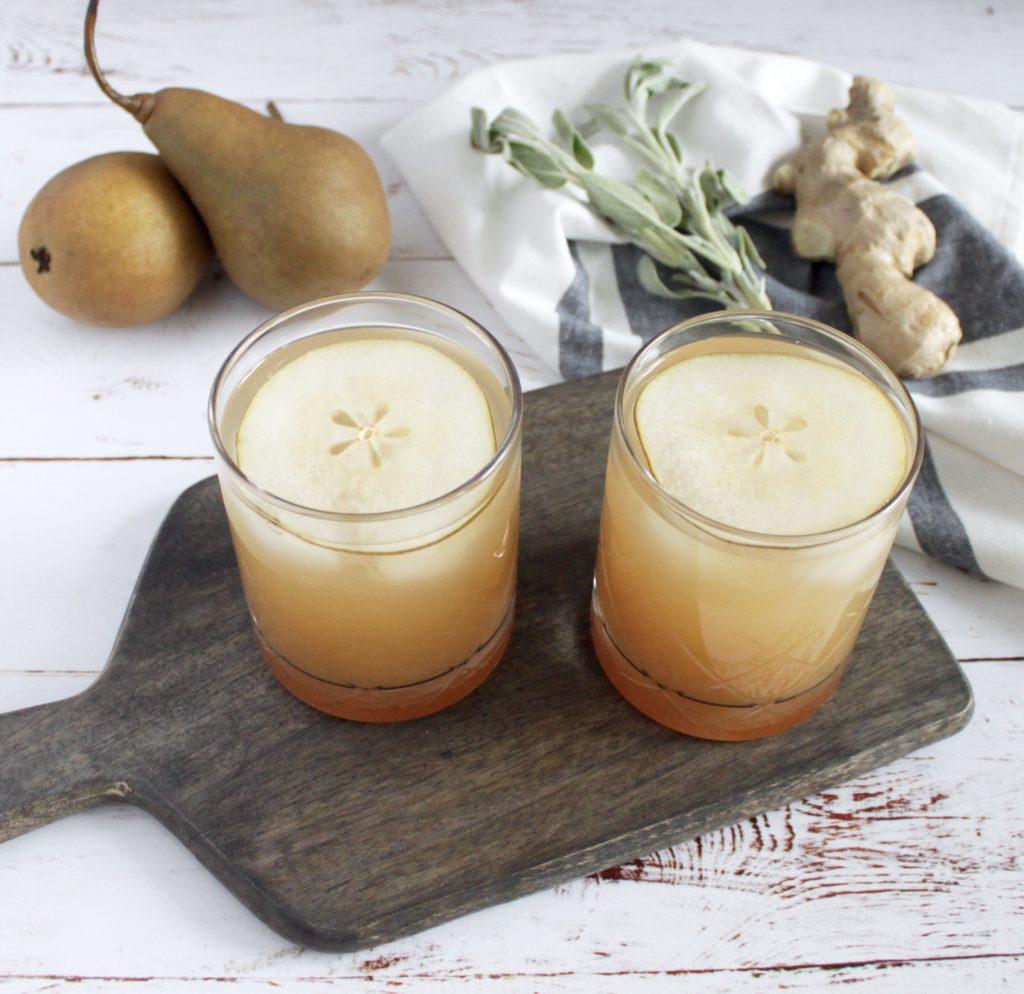 My romance with pears continues with the most perfect way to cap an incredibly full week – a Pear, Ginger and Sage Cocktail.  Delicious fall flavours in a glass is how I would describe it.  Sweet and crisp perfection.
The mild heat of the ginger is balanced perfectly with the sweetness of the simple syrup and pear nectar, which by the way I had never tried until now.  It's delicious and great in morning smoothies if you have any left over 😉
Happy Weekend Friends!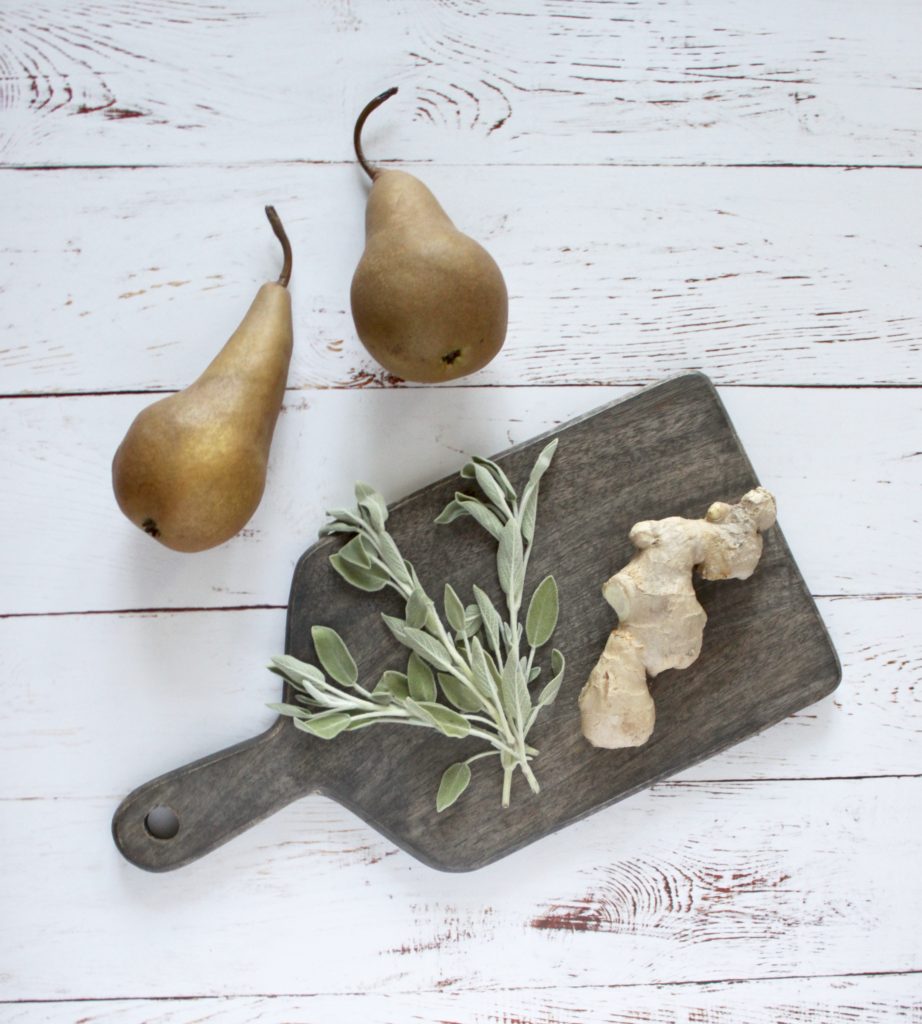 Ingredients
1 cup white granulated sugar
1 cup water
6 sage leaves
1 large piece of ginger, peeled and diced
Vodka of your choice
2 1/2 cups pear nectar
Directions
In a small saucepan, combine the sugar and water. Heat over medium-low until sugar has dissolved. Add the sage leaves and ginger and cook for an additional 5 minutes. Turn off the heat and allow the sage and ginger to steep for 15-20 minutes. Strain, discarding the sage and ginger; set aside and cool completely.
For the cocktail, fill a glass with ice. Add 1 ounce (2 tablespoons) of the sage-ginger simple syrup, 2 ounces vodka, top with pear nectar. Stir and adjust alcohol to your taste. Garnish with a slice of pear and enjoy!