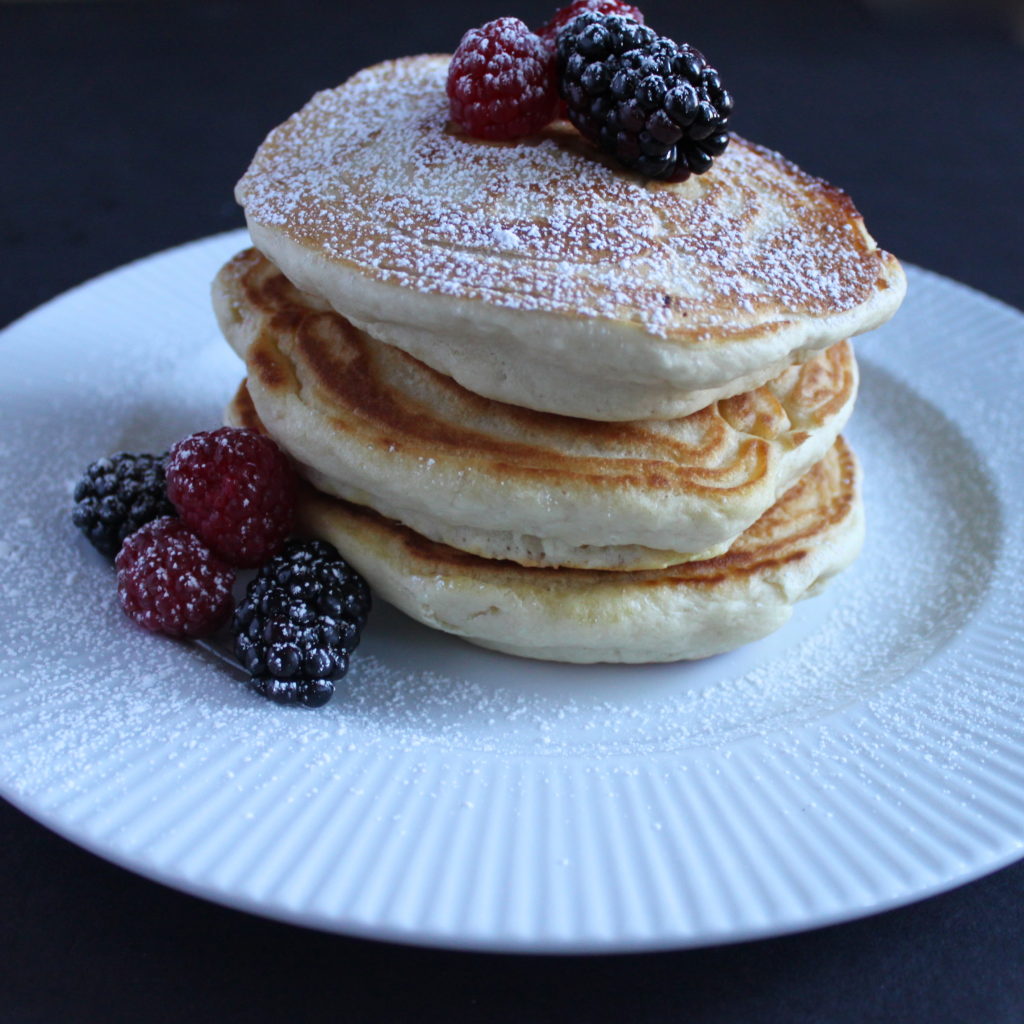 Nothing says the weekend, or in this case a New Year, like light and fluffy pancakes. And these Lemon Ricotta Pancakes, are on a another level.
I have to admit, I usually prefer a savory start to my day, with perhaps a bite or two of something sweet.  But these pancakes are such a hit with family and friends, that on special occasions or when I have a house full of belly's to fill, only these will do!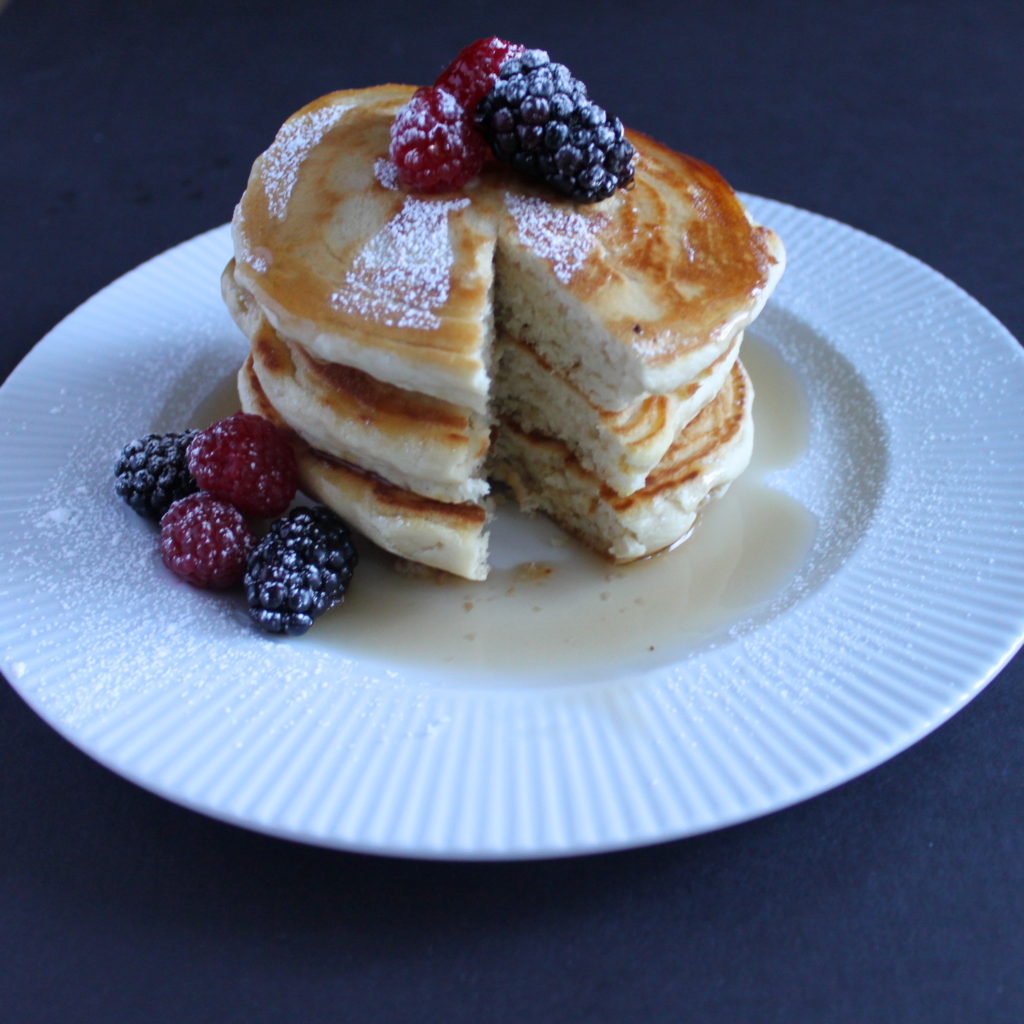 I have tired dozens of recipes in an attempt to find one that yields the lightest and fluffiest pancakes.  After countless disappointments this one was the winner, hands down.  The recipe is incredibly versatile, omit the lemon rind, lemon juice and ricotta cheese and replace the milk with buttermilk and you have classic buttermilk pancakes.  Take those buttermilk pancakes and add blueberries or chocolate chips, and the possibilities are deliciously endless.
But I have to admit, that of the endless variations, Lemon Ricotta is my favorite, they are perfectly tangy and sweet.  Uh-Mazing. Even for an eggs and meat for breakfast kinda girl.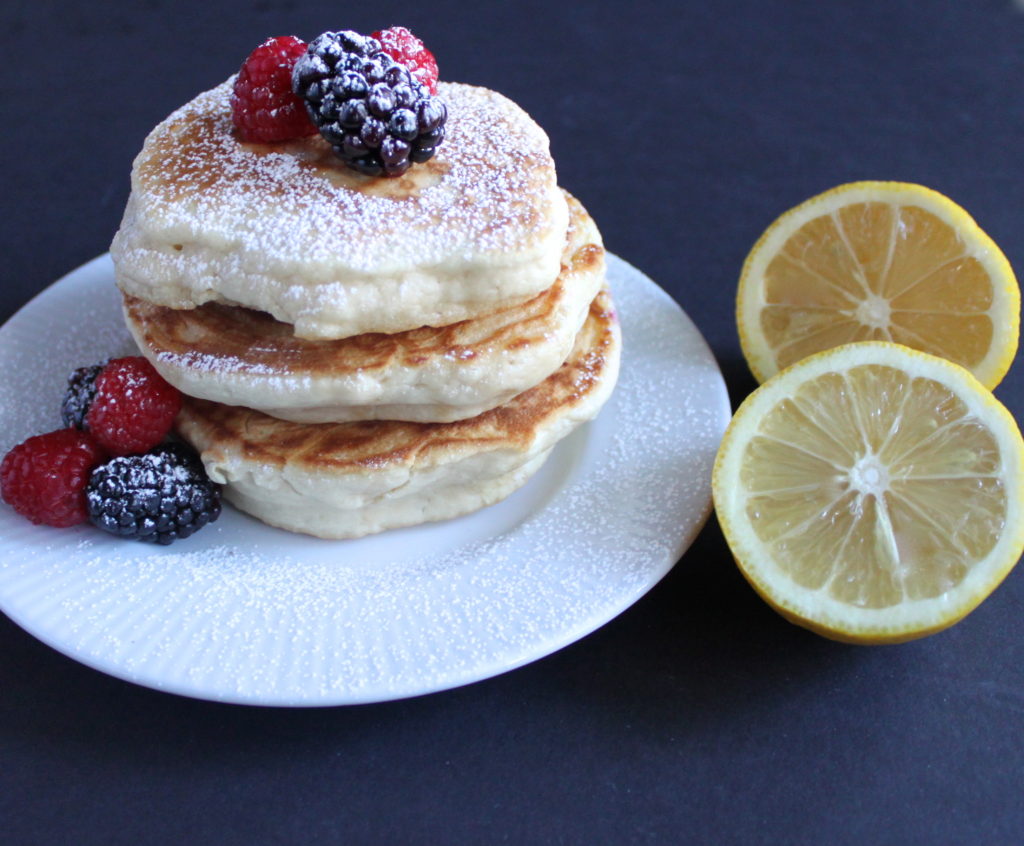 Ingredients
2 cups All-Purpose Flour, sifted (may use gluten free flour)
2 & 1/2 tsp Baking Powder
1/2 tsp Baking Soda
Pinch of Salt
4 tbsp Sugar
2 cups Milk
2 Large Egg, beaten
4 tbsp Unsalted Butter, melted and cooled
2 tsp Pure Vanilla Extract
1 tsp grated Lemon Rind
2 tsp fresh Lemon Juice
1/2 cup Ricotta Cheese
Vegetable oil for cooking
Directions
Combine flour, sugar, salt, baking powder and baking soda into a bowl and mix well.
In a separate bowl, mix the milk, eggs, melted and cooled butter, vanilla, lemon rind, lemon juice and ricotta cheese together.
Pour the wet ingredient mixture into the dry ingredients and stir till mostly incorporated, the batter should be thick and a little lumpy.  If it is too thick to work with, add a little milk. Be sure to not overwork the batter as this will result in tough, chewy pancakes. Set the batter aside for 5-10 minutes.
Heat a heavy-bottomed, non-stick pan over a low-medium heat and coat it with oil.  Use a 1/4 cup measure to scoop and drop the batter into the pan so that you get evenly-sized pancakes.
Cook until the first side is golden brown, or until the top surface forms bubbles. Flip and repeat on the other side.  Serve while still hot, dressed with whatever you'd like – berries, syrup, butter, whipped cream, etc.  Enjoy!