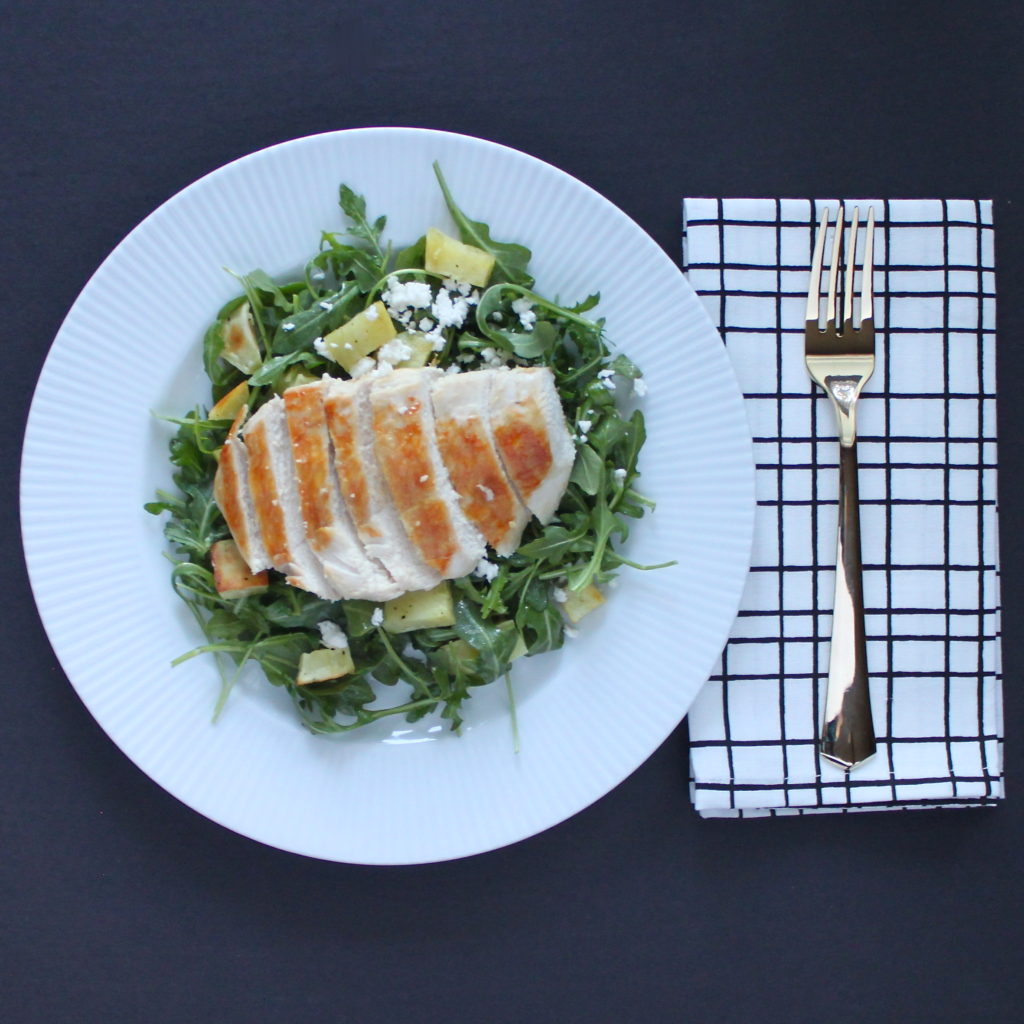 I have to be honest, veggies are not my thing.  I find them challenging to prepare and consume.
But every so often I come across a recipe that is a total winner, simple and delicious – like this salad.  So much so that I've had it almost every week this year.  Yes, I realize it's only the third week of January, but it's promising 😉
So if you're at a loss when it comes to veggies like me, this salad is for you.  I like to add grilled chicken to mine, to make it a complete meal.  Enjoy!
Ingredients
1 pound sweet potatoes, peeled and cut into 1 1/2-inch pieces
1 tablespoon plus 2 tablespoons extra-virgin olive oil
Coarse salt and ground pepper
1/2 teaspoon grated orange zest
1 tablespoon fresh orange juice
1 teaspoon white-wine vinegar
2 bunches arugula, thick stems removed
1/3 cup crumbled feta
Directions
Preheat oven to 450 degrees. On a large rimmed baking sheet, toss sweet potatoes with 1 tablespoon olive oil; season with coarse salt and ground pepper. Roast until tender and browned, 15 to 20 minutes. Let cool to room temperature.
In a large bowl, whisk together 2 tablespoons oil, grated orange zest, orange juice, and white-wine vinegar; season with salt and pepper. Add sweet potatoes, arugula, and feta. Toss to combine and serve immediately.