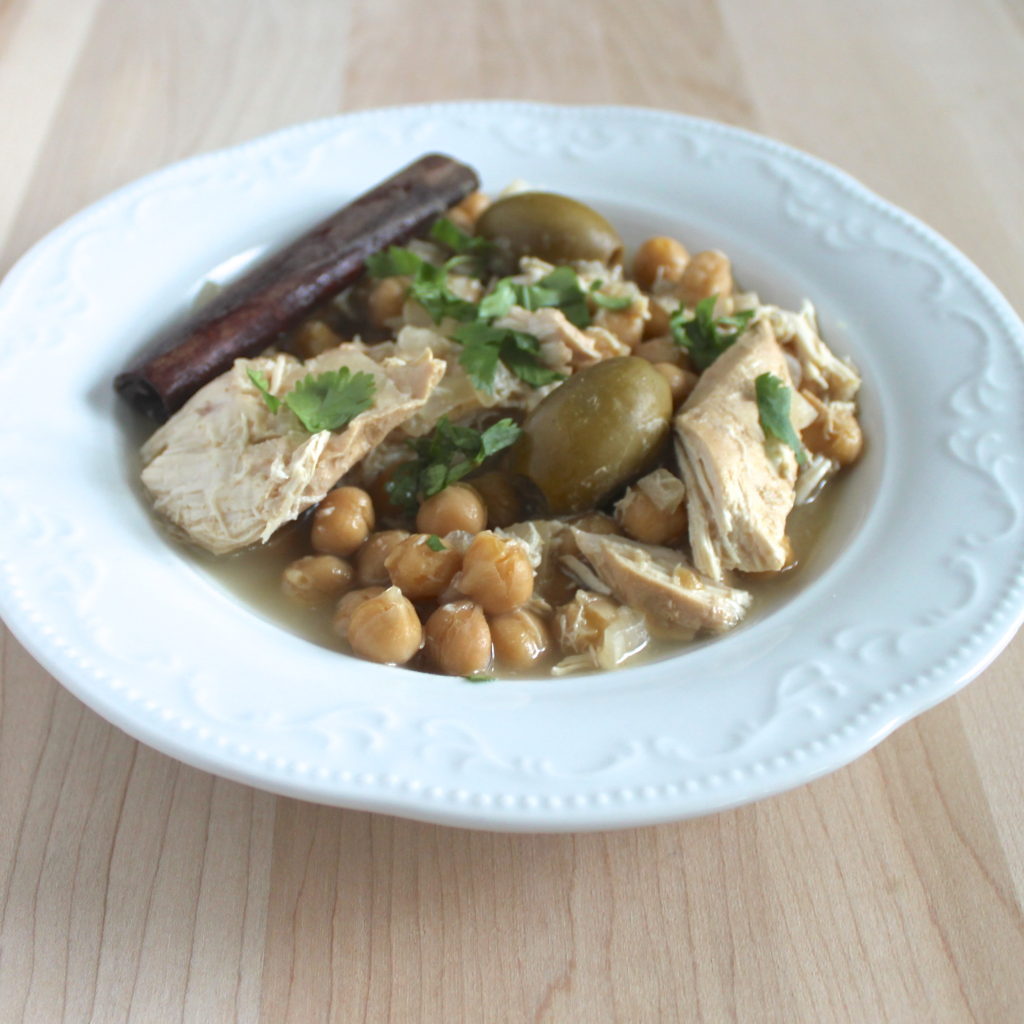 Dinner tonight brings together two things I absolutely love – one pot meals and Nigella Lawson.  I simply adore meals that can be prepared in one pot and if that pot is a slow cooker, as is the case for this Moroccan Chicken Stew, even better.  And what's not to love about Nigella Lawson, she is vivacious, classy, and gives us all permission to find joy and pleasure in our food.  Her new book, Simply Nigella, is a beautiful compilation of uncomplicated recipes that are relaxed, but deeply satisfying.
Since make ahead and one pot meals are my go to when I'm prepping for a busy week, I thought I would start with this recipe and a trip to Morocco.  Preparing this stew in the slow cooker allows the various flavours to blend together so beautifully you'll swear you were in Marrakesh.  Prepared with skin on, bone in chicken thighs adds even more depth and richness.  Not to worry, when made ahead, the fat from the skin can be easily removed once cooled, leaving a lean, flavourful masterpiece.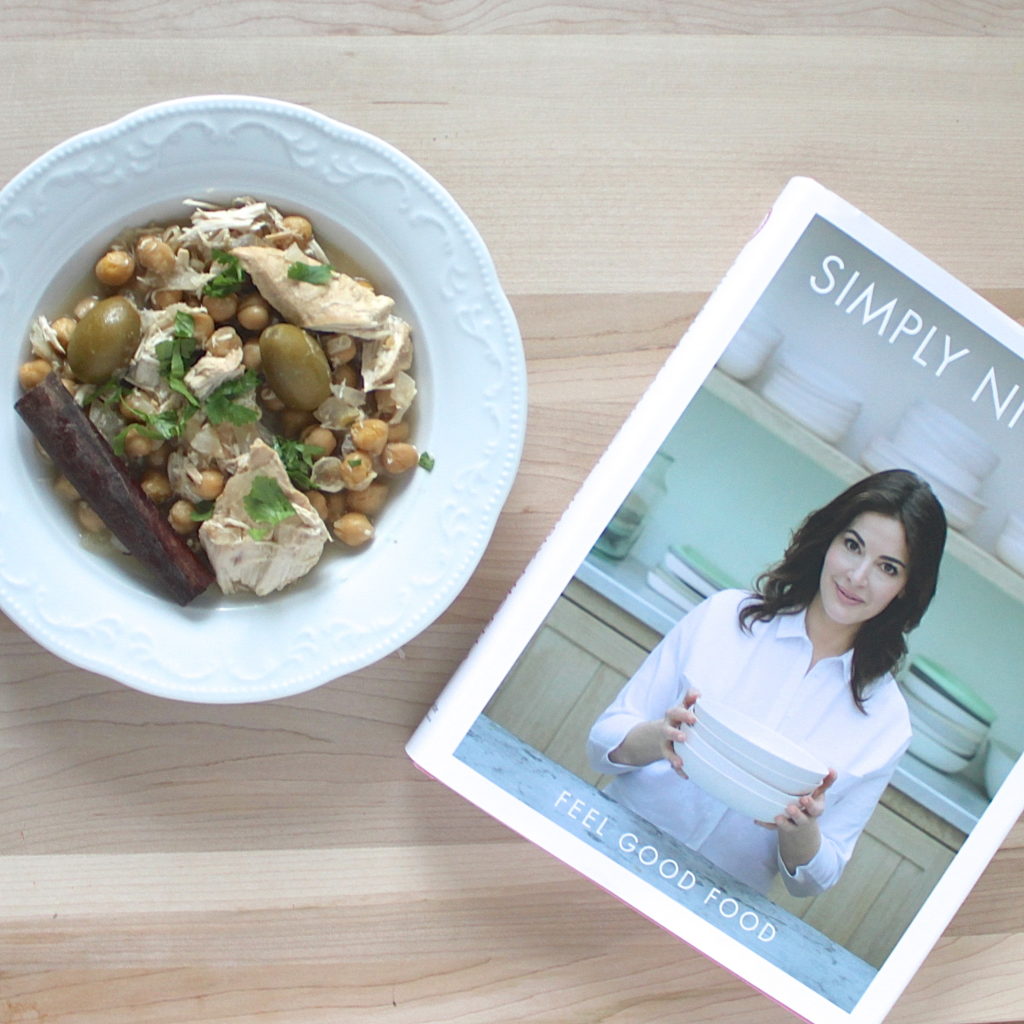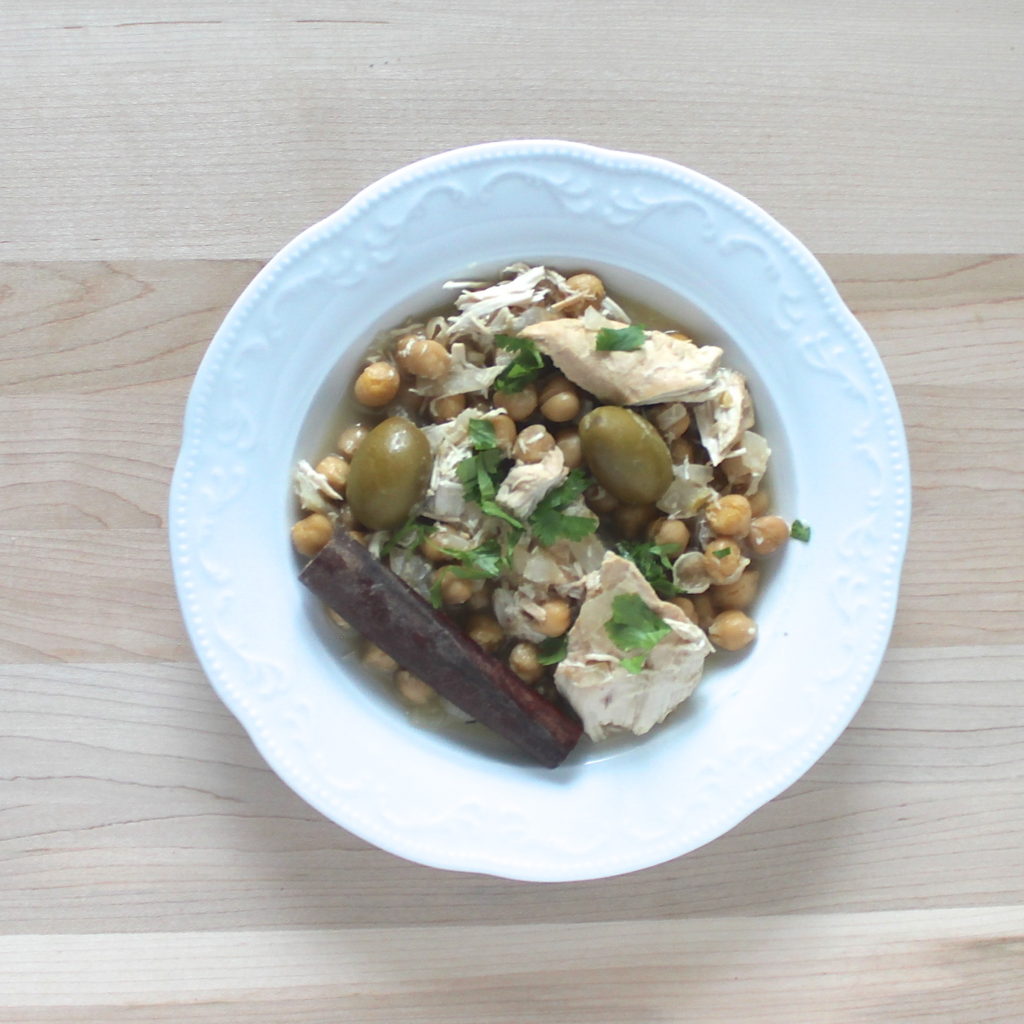 Ingredients
8 chicken thighs, skin on and bone in
1 onion, peeled and finely chopped
2-3 preserved lemons, roughly chopped*
3 cups chickpeas, home-cooked or drained from a can or jars
2 teaspoons cumin seeds
1 teaspoon ginger
1 long or 2 short sticks cinnamon
pinch (1/4 teaspoon) saffron threads
2 cups chicken broth
1/3 cup golden raisins
1 cup pitted green olives
chopped fresh cilantro, to serve
Directions
Put everything into the slow cooker and cook on low for 4 hours.
Once the stew is ready, remove the slow cooker from its base and let the stew stand for 10-15 minutes with the lid off, before shredding the chicken.  Discard the skin and bones.  Serve in a bowl and top with cilantro.
*I couldn't find preserved lemons, so replaced them with a few thin slices of lemon sauteed in olive oil with a little sugar and salt.  Once cooked through I roughly chopped them up and added them to the slow cooker.