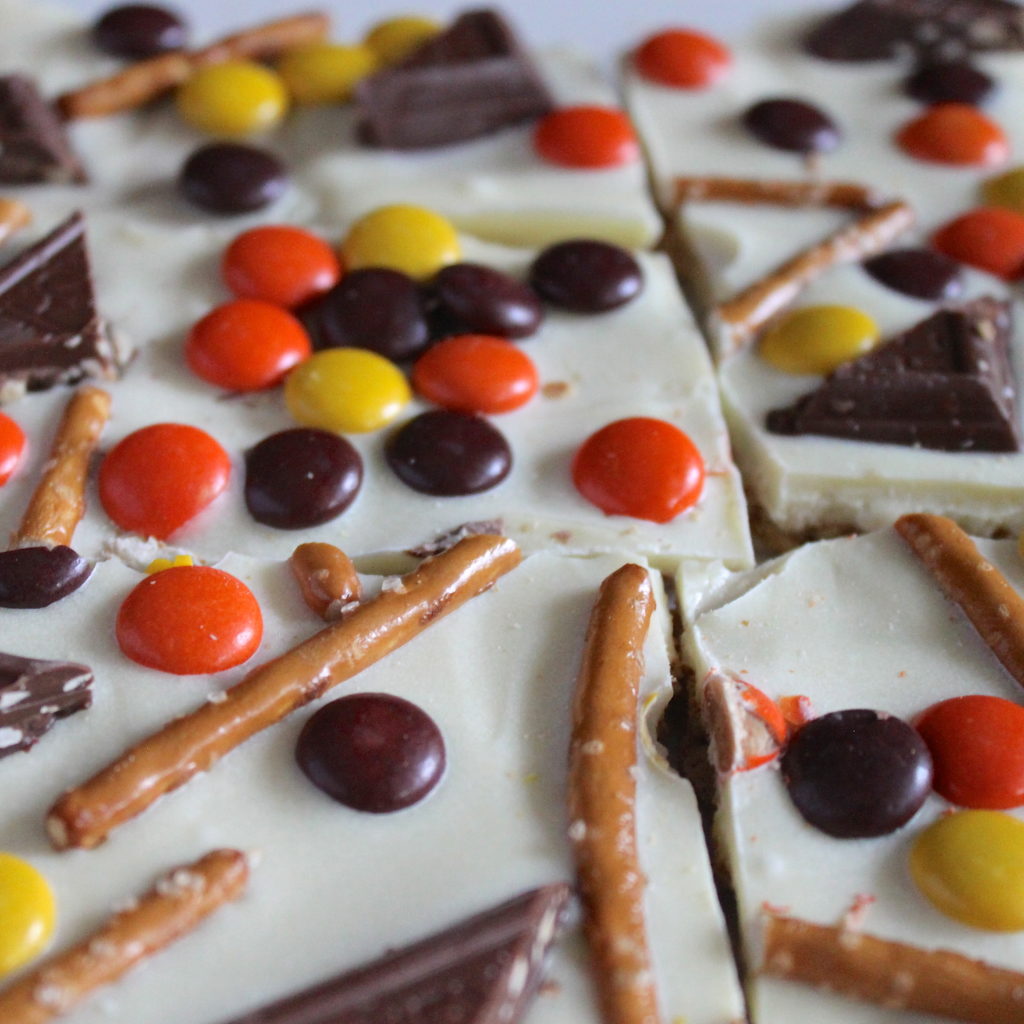 Now that all the trick or treaters are gone, costumes are tucked away and the clean up has begun, you may be wondering what to do with all that candy?  While it's perfectly okay to hang onto it and pick away at over the next few days or weeks 😉  I love using some of the candy to make Halloween Bark, so easy to do and a great way to change things up.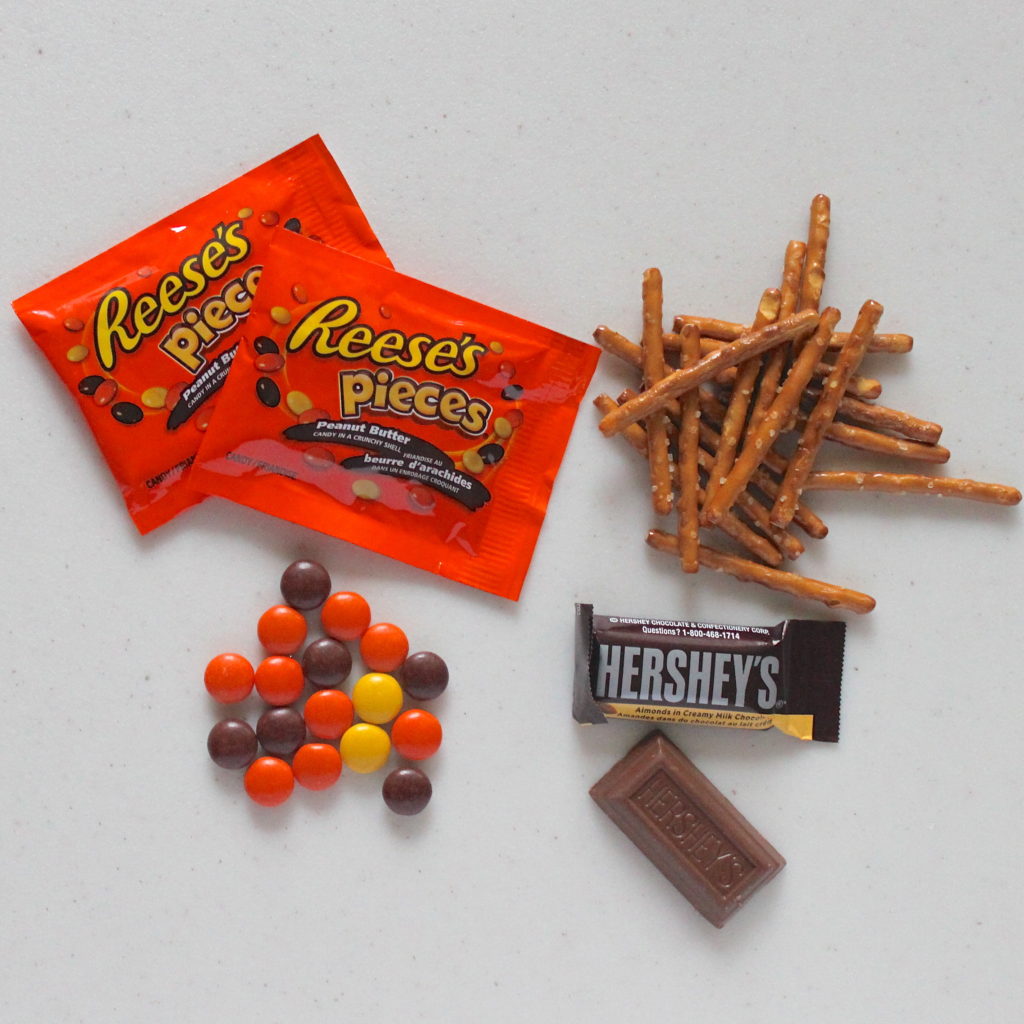 Ingredients
2 packages White Bakers Chocolate
16 whole Graham Crackers
Pretzel Sticks
Reese's Pieces
Hershey's Chocolate with Almonds
Other Ingredients: Mini Marshmallows, Candy Corns, M & M's, Colored Sprinkled, Different Nuts, Broken Chocolate Bars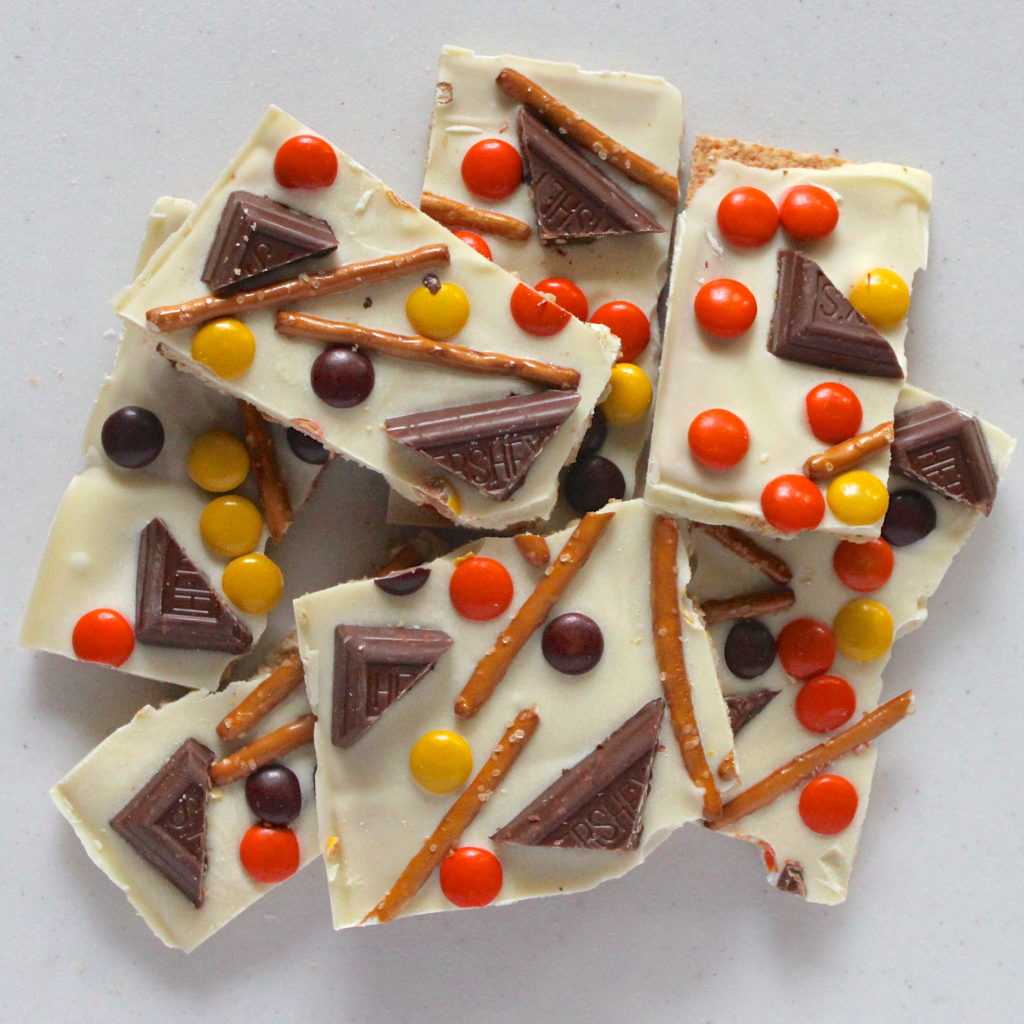 Directions
Melt the white chocolate over a double boiler (I use a glass bowl over a saucepan of simmering water). Stir until smooth and allow to cool slightly.
Arrange whole graham crackers together on a rimmed baking sheet so that they're butted up against one another. Pour the melted white chocolate over the top and use spatula to spread it evenly over the surface.
Sprinkle on pretzels, Reese's Pieces and Hershey's Chocolate with Almonds  (along with anything else you'd like to add). Lightly press all the ingredients into the chocolate to make sure they're all anchored on.
Place the pan in the fridge and allow it to set completely. Break the bark into smaller pieces and enjoy or gift to friends and family!