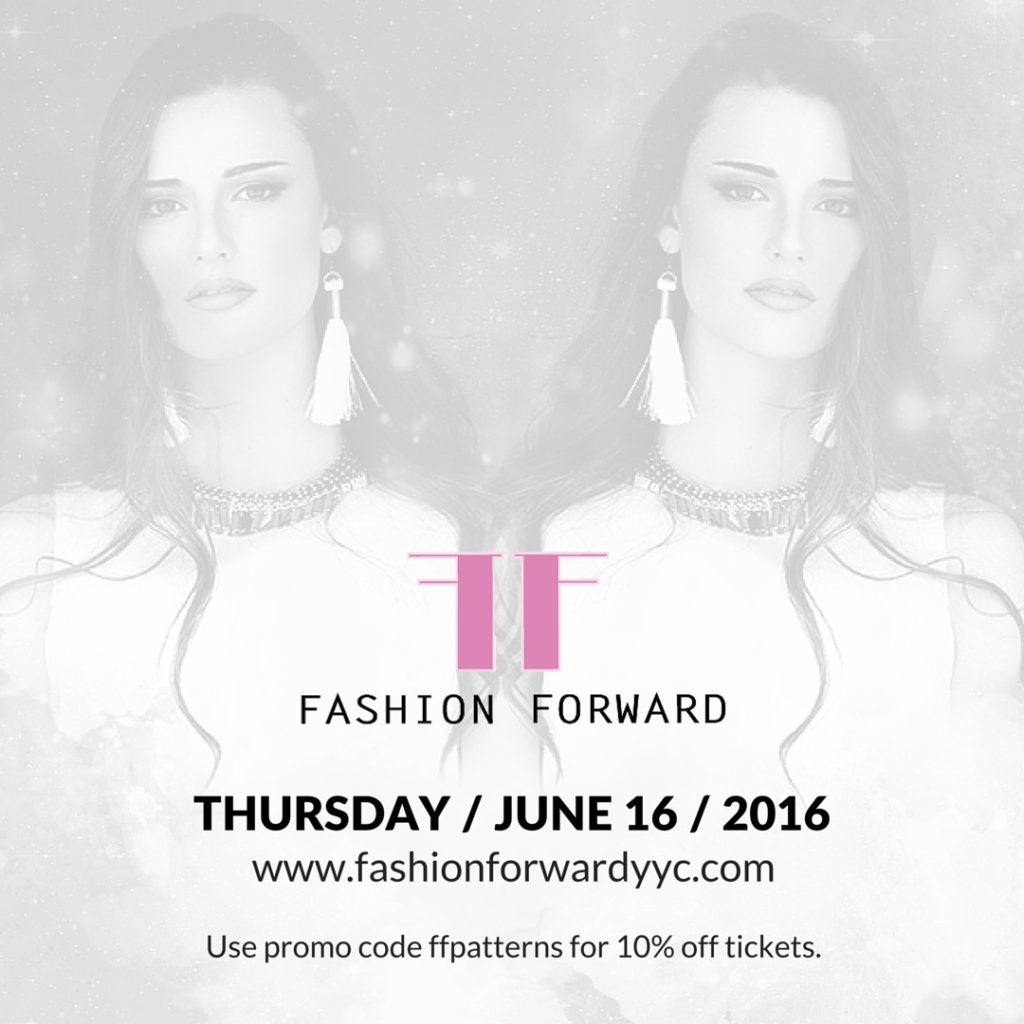 I'm passionate about many things – living our best, inspired lives; family; community; travel; empowering women; and creativity.  The last two in particular fuel and motivate me – this blog was born out of my passion and desire for creativity.  And my work and support of various organizations here in Canada and India help to empower women around the world.
So when the opportunity to support an event that nurtures creativity while empowering women arose, I just had to be a part of it.
By bringing style and glamour together to help empower women, Fashion Forward has successfully shown that fashion can be used as a tool to encourage and build awareness for the women in our community.  Fashion can move you forward and Fashion Forward's goal of making a difference starts with the fundamental belief that we call have something to give.
Heading into its third fabulous year in 2016, Fashion Forward is proudly supporting HomeFront, a non-profit organization in Calgary that helps free families from domestic violence and gives them the opportunity to live safe and healthy lives. Through a unique collaborative model which focuses on both the intervention and prevention of domestic violence, HomeFront has proven success in its mission to end domestic violence in Calgary, and over the past 16 years, has supported over 40,000 victims and their families. HomeFront works alongside the police, the justice system and community partners in order to create a continuum of support and safety for clients. Once a victim of domestic violence is referred to HomeFront, they are provided with the information, support, education, advocacy and resources they need to break the cycle of abuse. HomeFront is launching its second annual 'My HomeFront' campaign at this year's Fashion Forward event. The campaign is based on the idea that each and every one of us has the strength within to inspire change. We hope you will help inspire the movement and show we are a city with a big heart. Together we can ensure families continue receiving the best support to live their lives free from violence.
2016 again promises to be an evening of fun, empowerment and opportunity! Hosted this year at McArthurs Fine Furniture on June 16th, the event is sure to be bigger, bolder and shine brighter than before, with an outstanding runway show featuring top designers and Calgary's hottest stylists, and on-trend pop-up shops so you can find some new treasures of your own.
I can't think of a better way to spend an evening than enjoying the best of Calgary fashion paired with delicious nibbles and sips, all while supporting an amazing cause.  I would love to see you there, so the organizers of Fashion Forward and I are offering a 10% discount on ticket prices using promo code: ffpatterns.  There are only a limited number of tickets available with this code, so act fast!  I look forward to seeing you on the 16th!