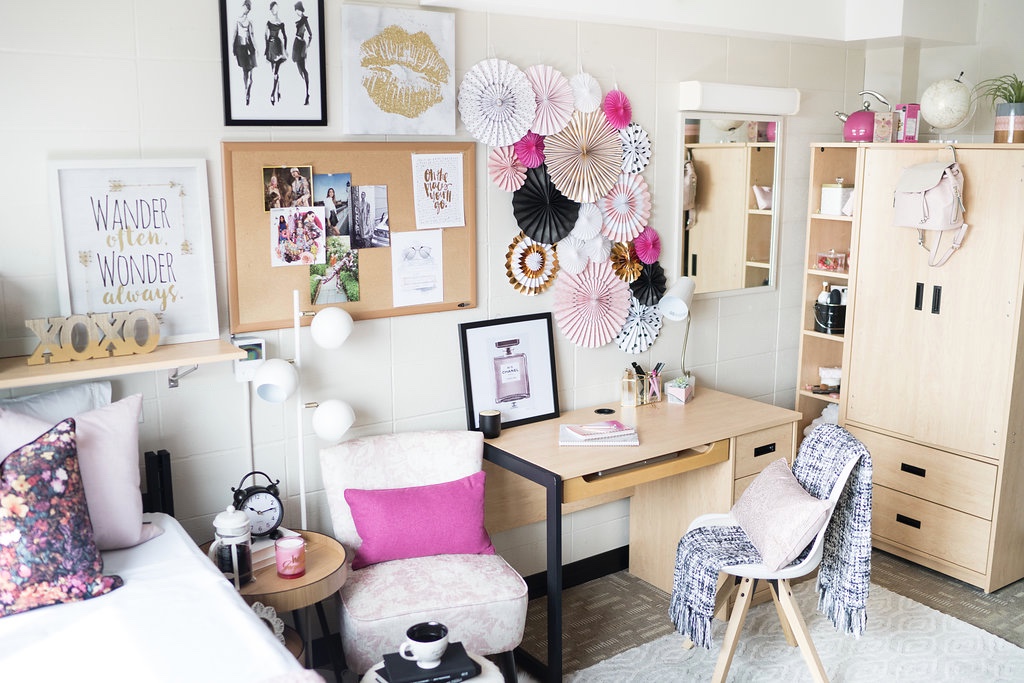 It's back to school time (can you believe it?!), for some it's a time for excitement (hello parents 😉 ) and for others there's sadness and a longing for summer to last just a little while longer (hello students!). While I would never wish summer away, I do love this time of year, the crispness in the air, the return to routine and new beginnings, creates an energy and sense of excitement that I just adore.
For many students it's a return or start of college and dorm life – a time of freedom, exploration and figuring out what you want to be and do. Before you get weighed down by the enormity of that question, I've got a little secret for you – questioning what you want to be and do never goes away! Here I am ten year out and still asking myself that! So don't stress yourself out, have fun, work hard and be open to the ebb and flow of life! Although college dorm rooms can look great, there are many people who are jealous of all the Au pairs who get to stay in beautiful family homes. If you are interested in becoming one yourself, visit Cultural Care Au Pair for infomation on how to do so.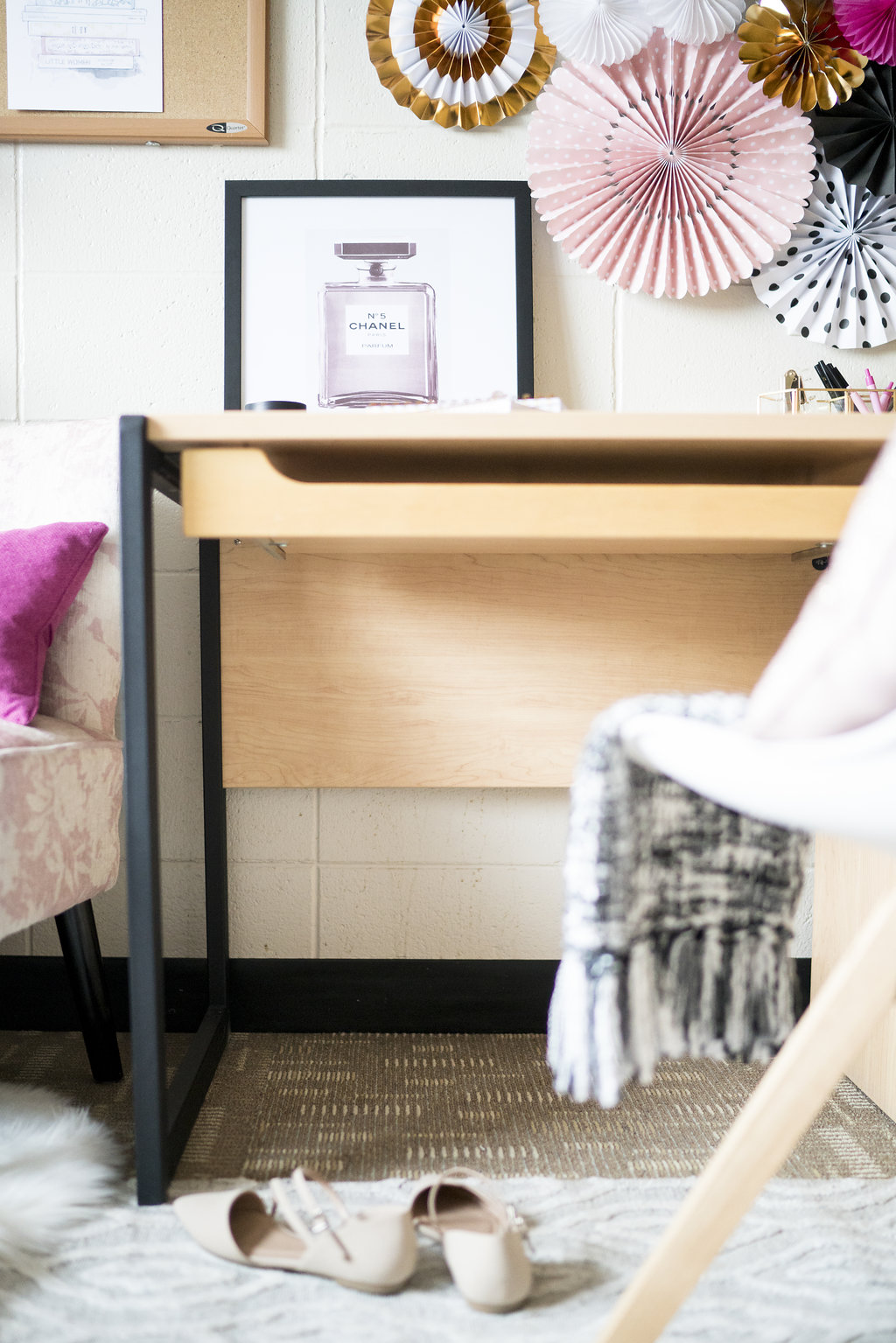 Now that we have that PSA out of the way, one of the best ways to ease the transition is by creating a beautiful and comfortable space to live in. One that is a reflection of who you are, your passions, your interests and sweet reminders of home. Which reminds me, some of my friends are moving to a condo in Singapore soon and have already been planning all their furnishings and decoration using a floor plan for inspiration. It's just so exciting when you know you've got somewhere to call your own! Creating such a space doesn't have to be hard or expensive, I created my dream dorm room, a room my 18 year old (and truth be told, my older than 18 year old 😉 ) self would have loved to live in with a few simple and inexpensive tricks.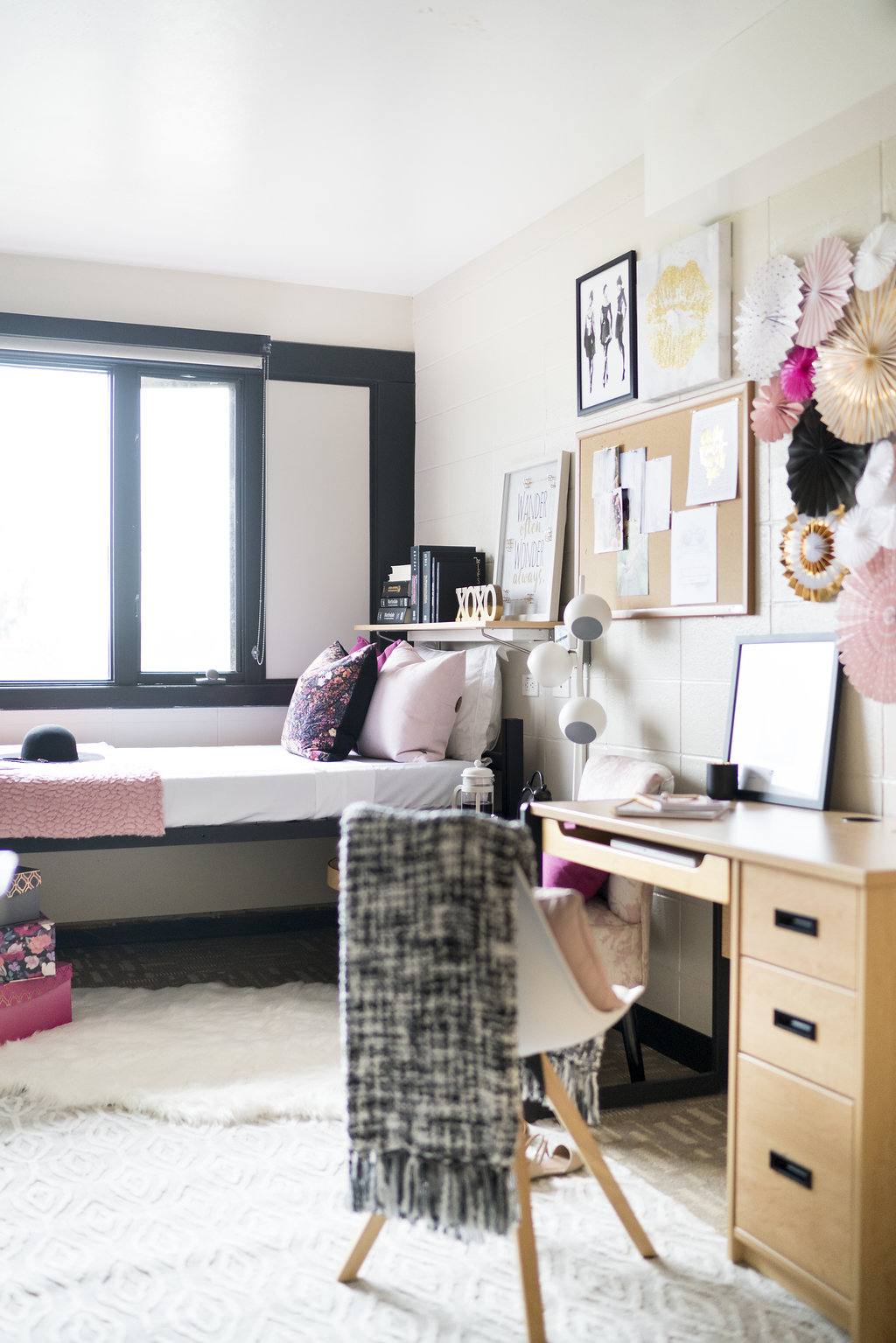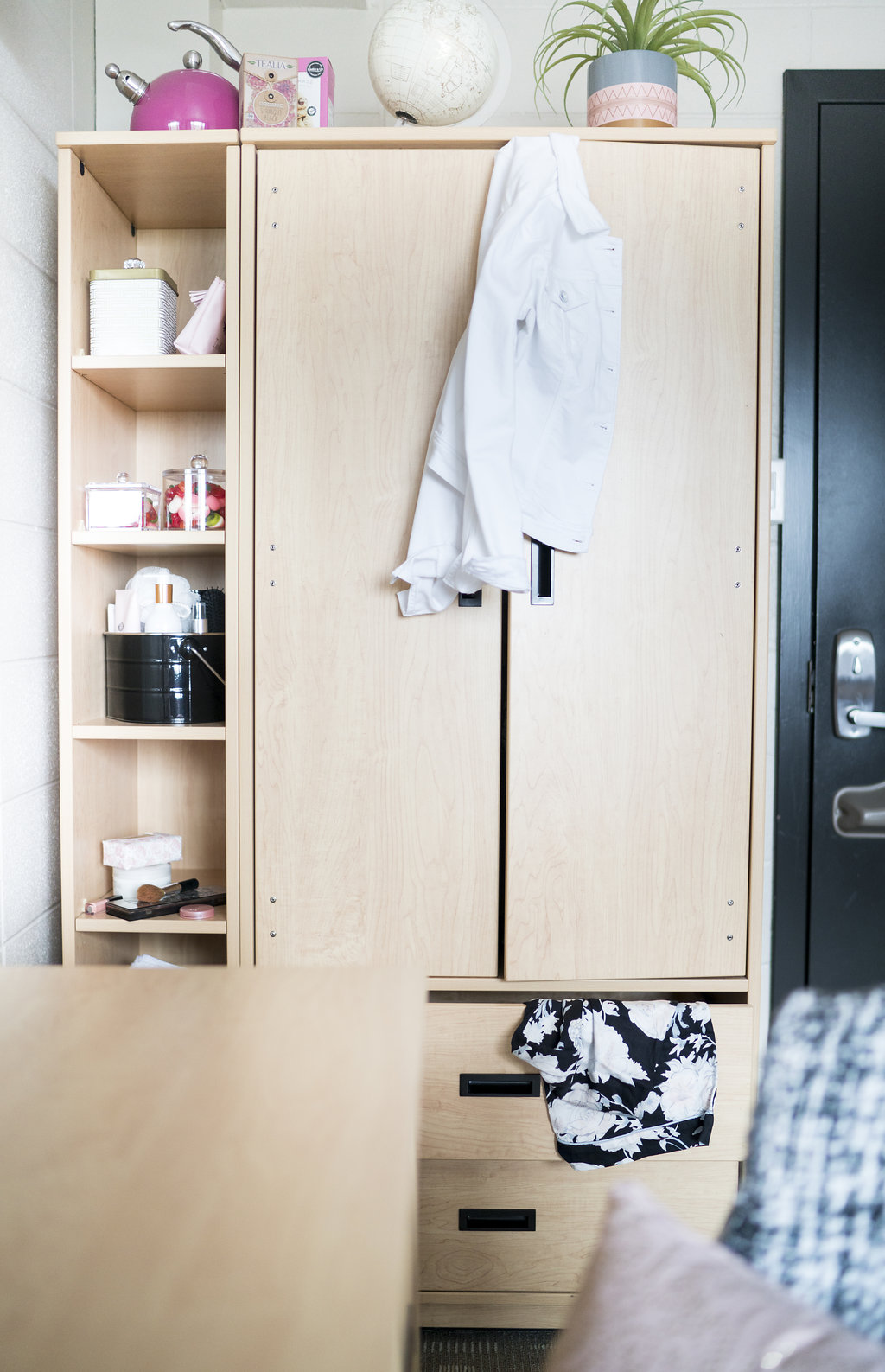 While this room was much larger and the furniture much newer than my room many moons ago, the arrangement was exactly the same! With one major difference, all of the furniture could be moved and rearranged as I wanted. So of course I did! If you can, move things around until you come up with an arrangement that works for you and if you have one, your roommate.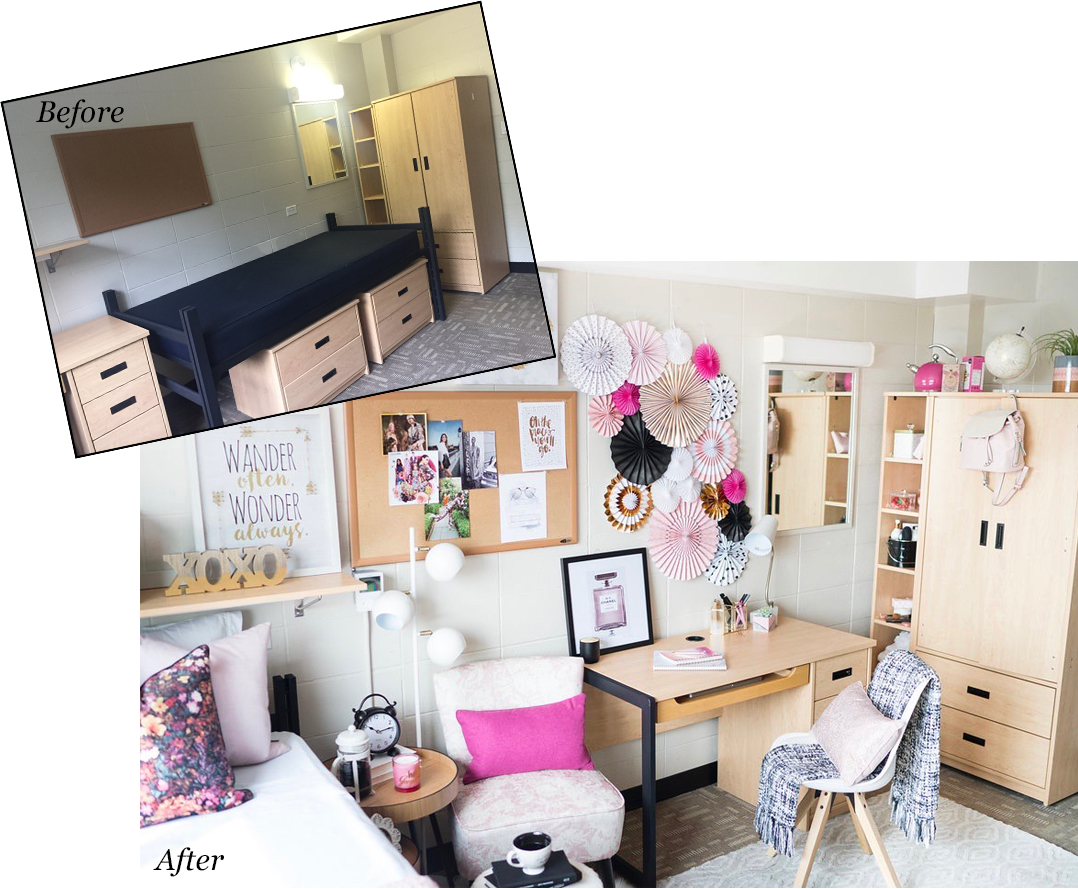 The inspiration for the room came from this pillow from HomeSense. A bold pattern in a luxe velvet, it was exactly how I wanted the space to feel. From there it was all about the textiles, my favourite way to add colour, texture and personality to a space.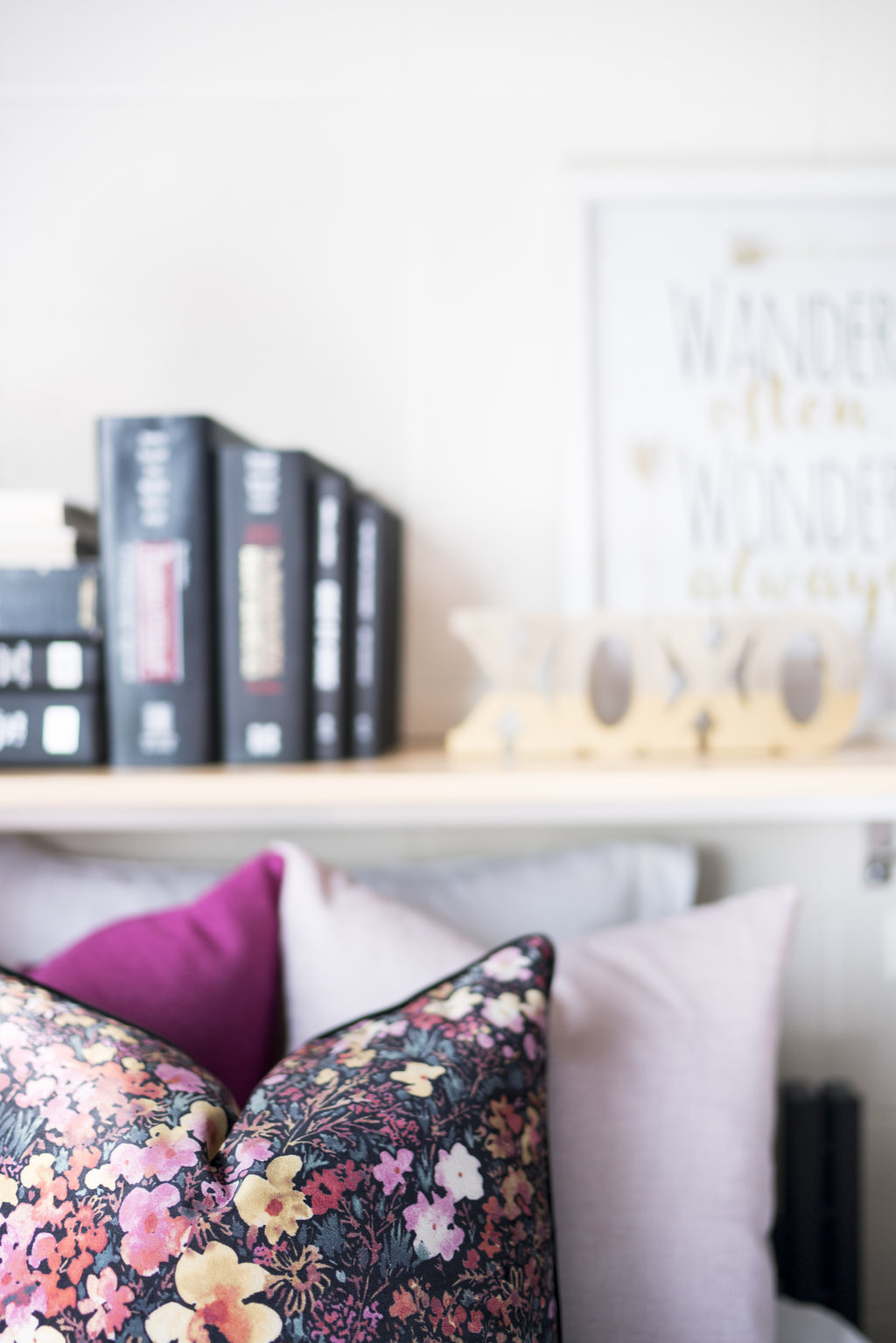 Pillows and throws are not only a great way to carry a theme through a space, they're the perfect way to cozy up a space and make it your own. And don't forget about the floor, layer inexpensive scatter rugs to define your space, hide any stains and create a warm and inviting place to kick your shoes off.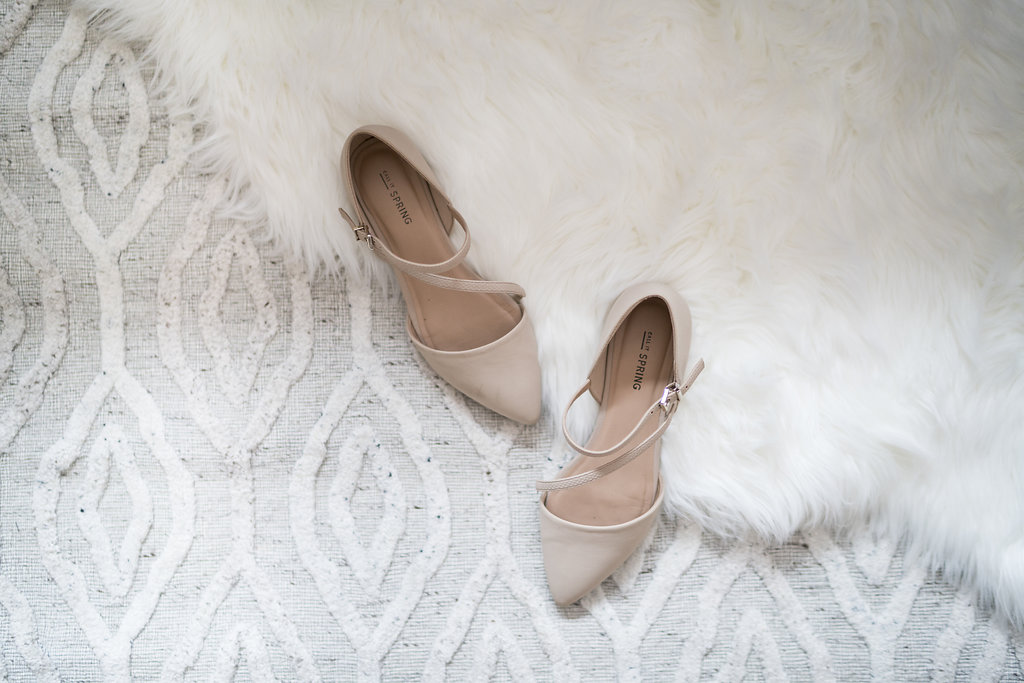 When it comes to storage think outside (or in this case inside) the box. Stacked storage boxes are a great alternative to bulky drawers or bookshelves. Pick ones in fun colours and patterns to tie in with your theme.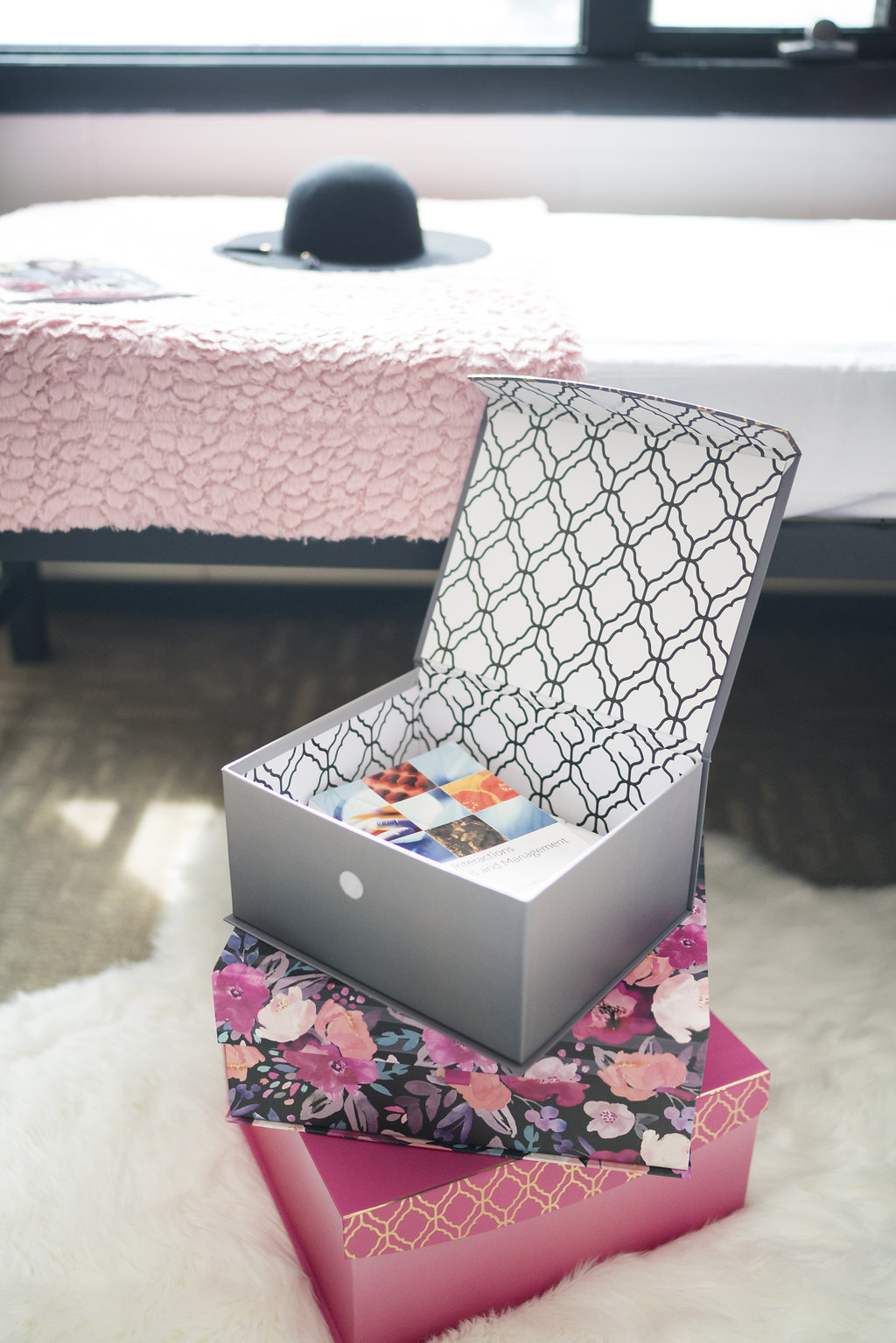 If you have the space, a cozy reading nook is a wonderful addition, it'll expand how you use the space, help you change things up when studying and make it feel more like home. Nesting tables are a great alternative to a bedside table, they can be pulled out when needed and tucked away under the bed out of sight.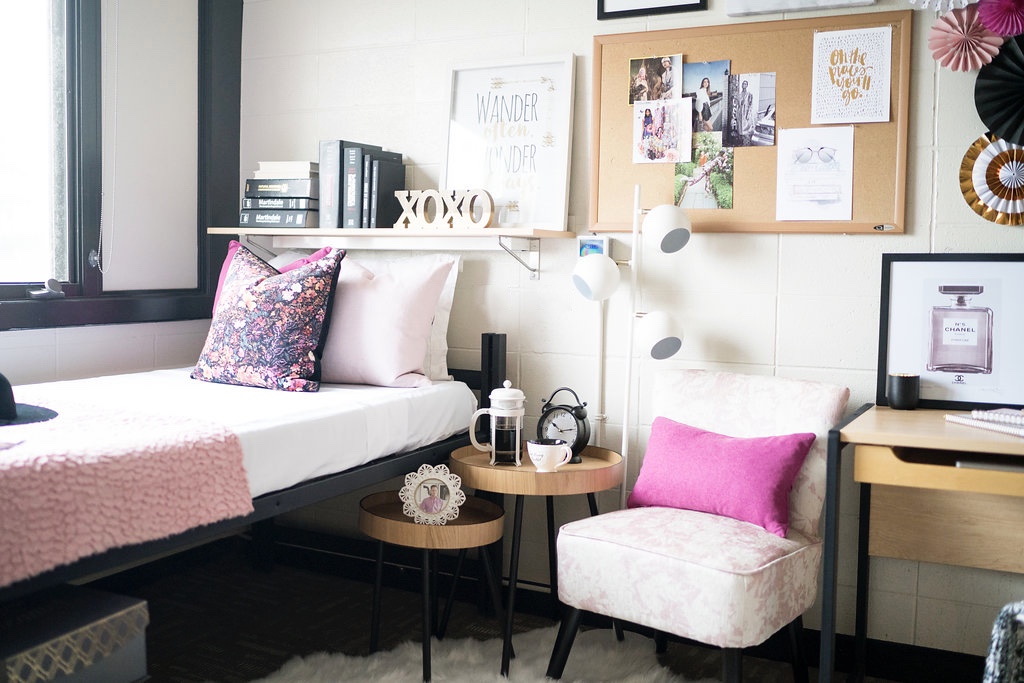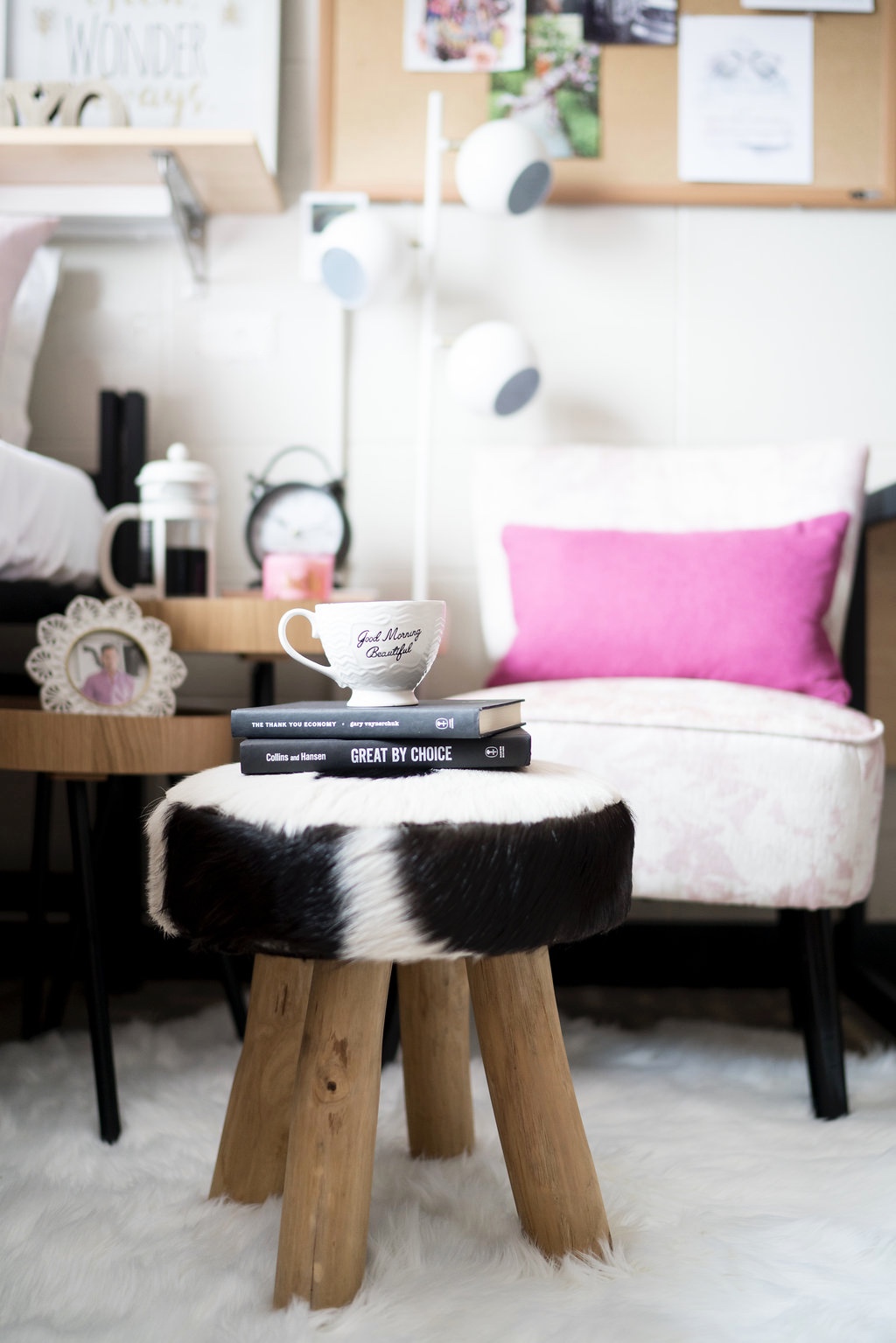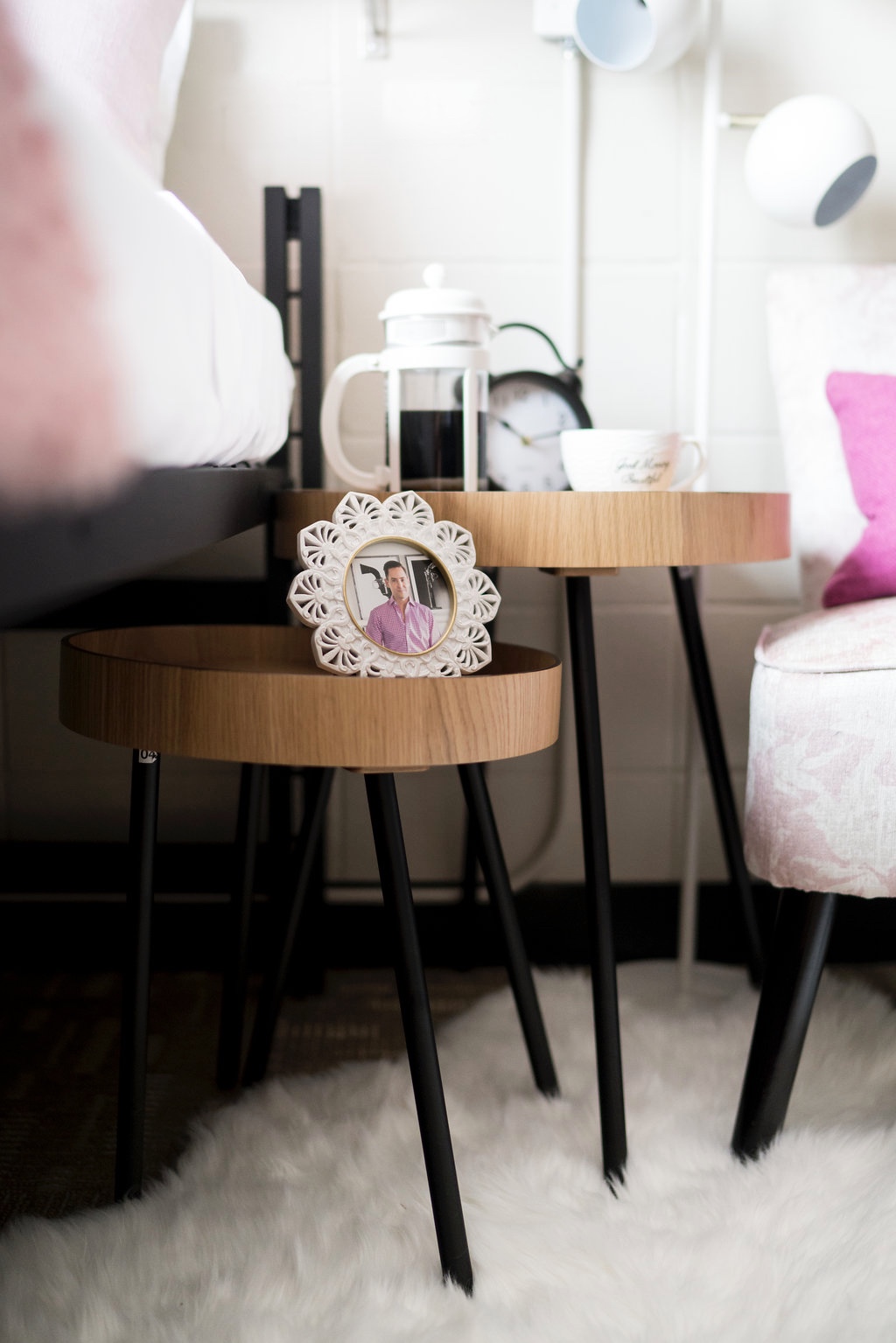 When it comes to the walls, there's nothing inspiring about white cement. So let your creativity flow into mood boards and inspiring quotes and images. Removable wallpaper is a great option to add character and interest. I liked the idea of using paper fans, they're unique, whimsical, even easier to remove should you tire of them and practical – in the event your room runs on the warm side!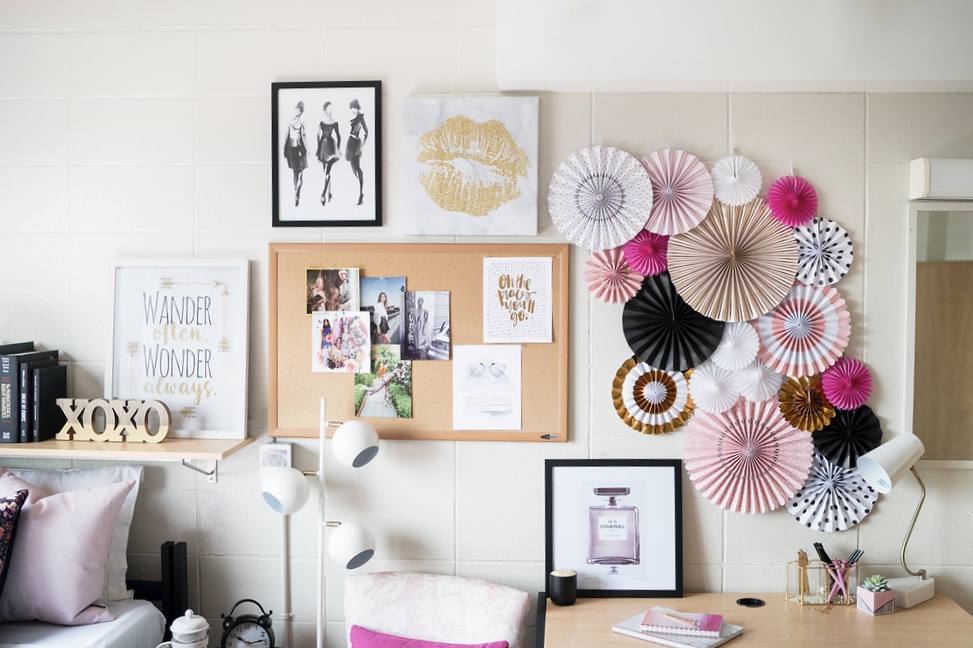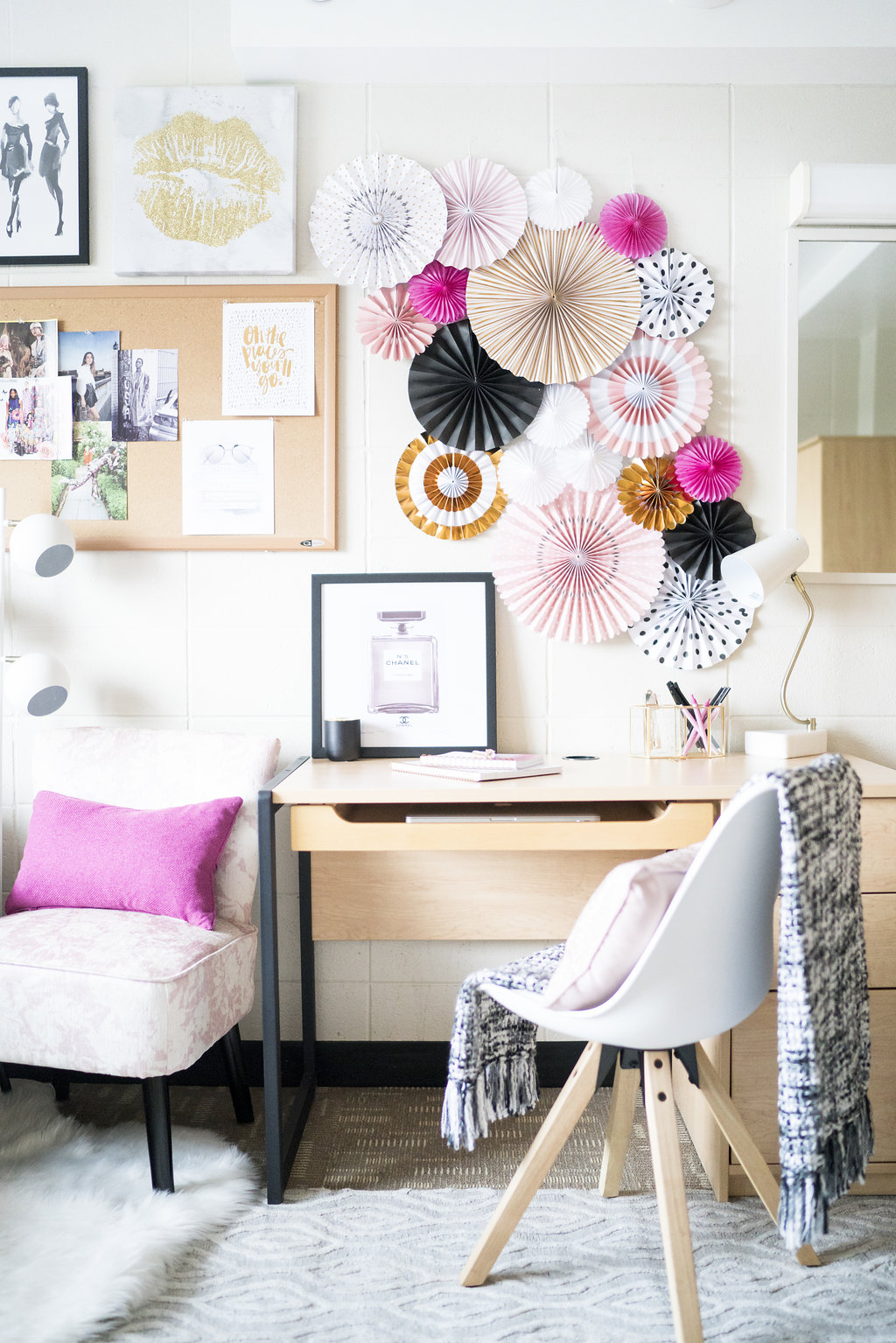 And lastly, be sure to include little touches that remind you of home, like photos of loved ones and your favorite snacks. Low maintenance greenery, like succulents are a great addition and fun notebooks and pens always a good idea 🙂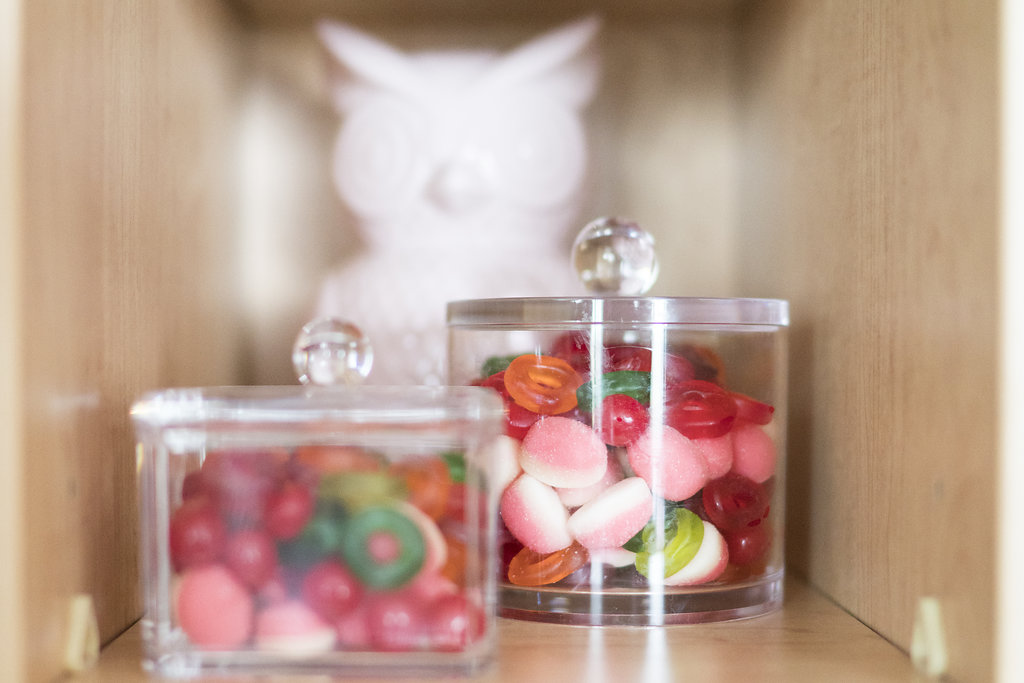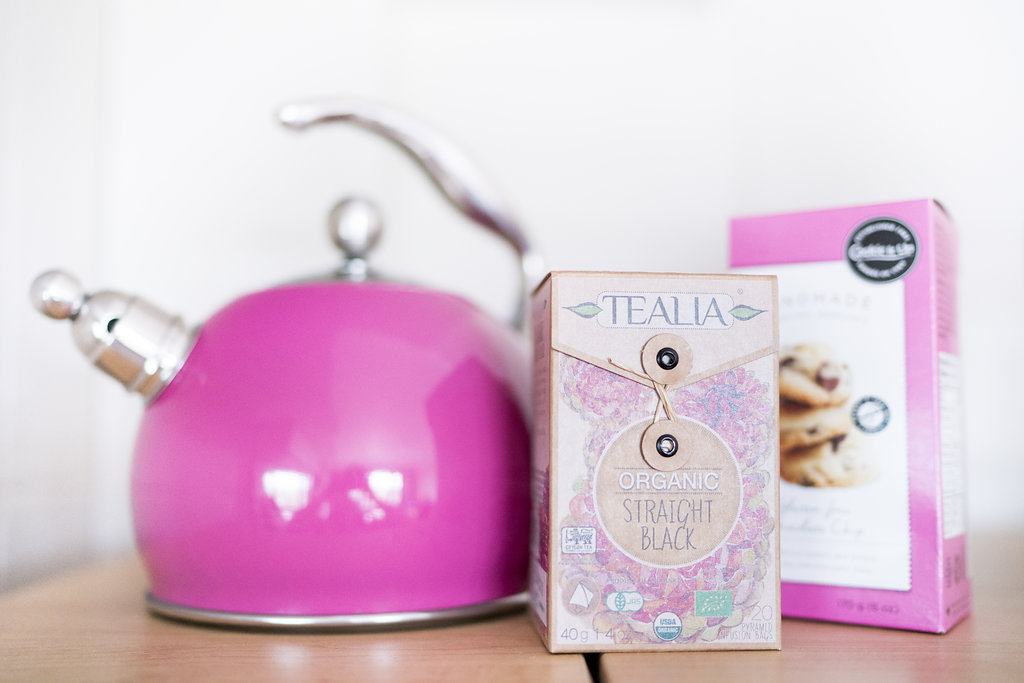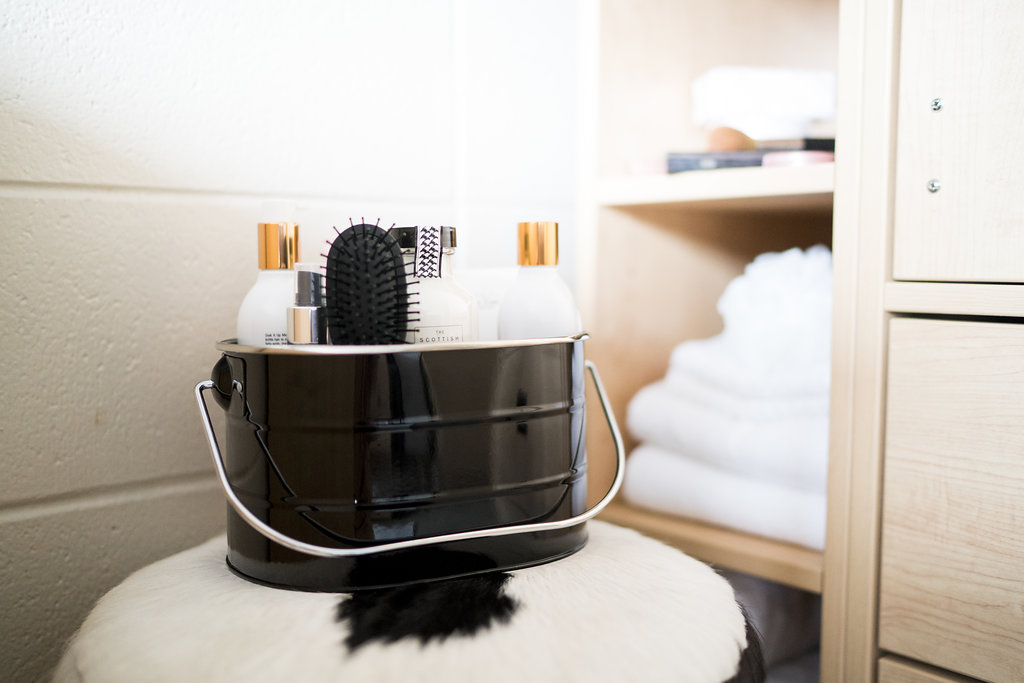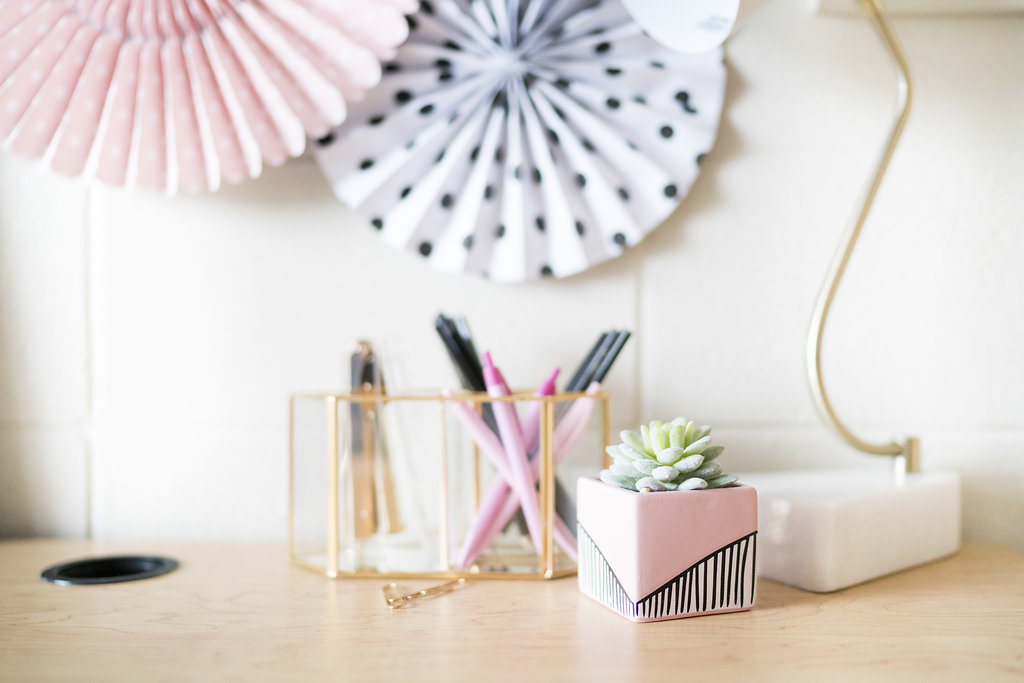 This entire space was created with products from HomeSense, and they'd like to help you get started on personalizing your own space with a $100 Gift Card. Simply head on over to Instagram to find out how to win. And as a bonus entry, comment on this post to let me know what your favorite part of this room is. Easy as that! (Leave your Instagram handle in the comment too so I know who's entered!). If you're anything like me, you'll have to have managed instagram on a daily basis as well! I need it so that I can like all of my comments from my lovely readers. Sure, I keep increasing my following base too, which is good. If you're struggling to increase your following base, you might want to rethink what and how regularly you are posting. If you're happy with both of those, but still struggling, you could use the help of nitreo (an alternative to kicksta). As with anything, though, patience is key!
This contest is open to Canadian Residents only and runs until August 31st 8pm MST so go now and enter! Good luck! {This Contest has ended}
---
Images: MJay Photography