I love having inspiring phrases and quotes around me, especially in my work space.  And I love DIY projects.  So this easy art piece is extra special and extra simple.
You'll need a shadow box frame, spray paint in the colour of your choice, a glue gun and letters, I used wooden letters from the craft store, but the magnetic plastic ones from childhood would work great as well.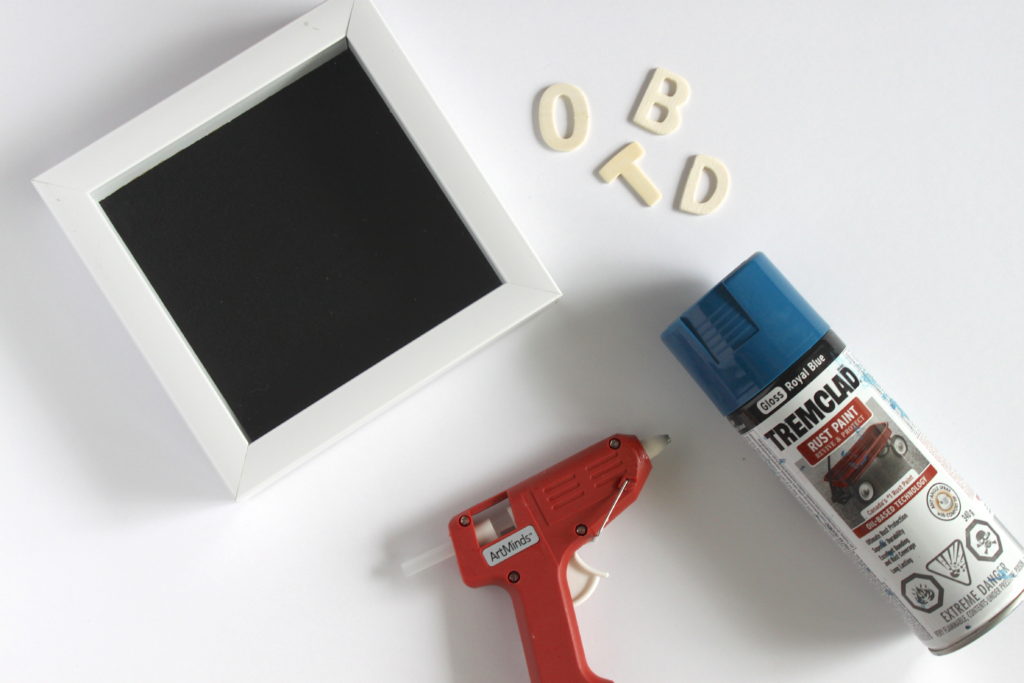 Choose a word or phrase that has meaning for you, I chose Be Bold because as a typically shy, play it safe type of person, being bold to me means, living courageously and getting out of my comfort zone, not in a reckless way, but in a mindful, facing my fears and living the life of my dreams way.
Once you've chosen your word or phrase, spell it out on the back of the shadow box, you may want to use a level to ensure it's straight and even.  Then glue the letters in place, let them dry and finish with a couple coats of spray paint.  Viola, a meaningful and inspiring piece of DIY art!
For more of my favorite things to create a work space that inspires creativity and productivity, click here.