Creating a custom pulled together outdoor space doesn't have to be hard or expensive. I created a cohesive look for an evening of entertaining outdoors by adding some fun, coordinated DIY candles.
You'll simply need a vase, colored sand, ribbon, double sided tape, and tea lights.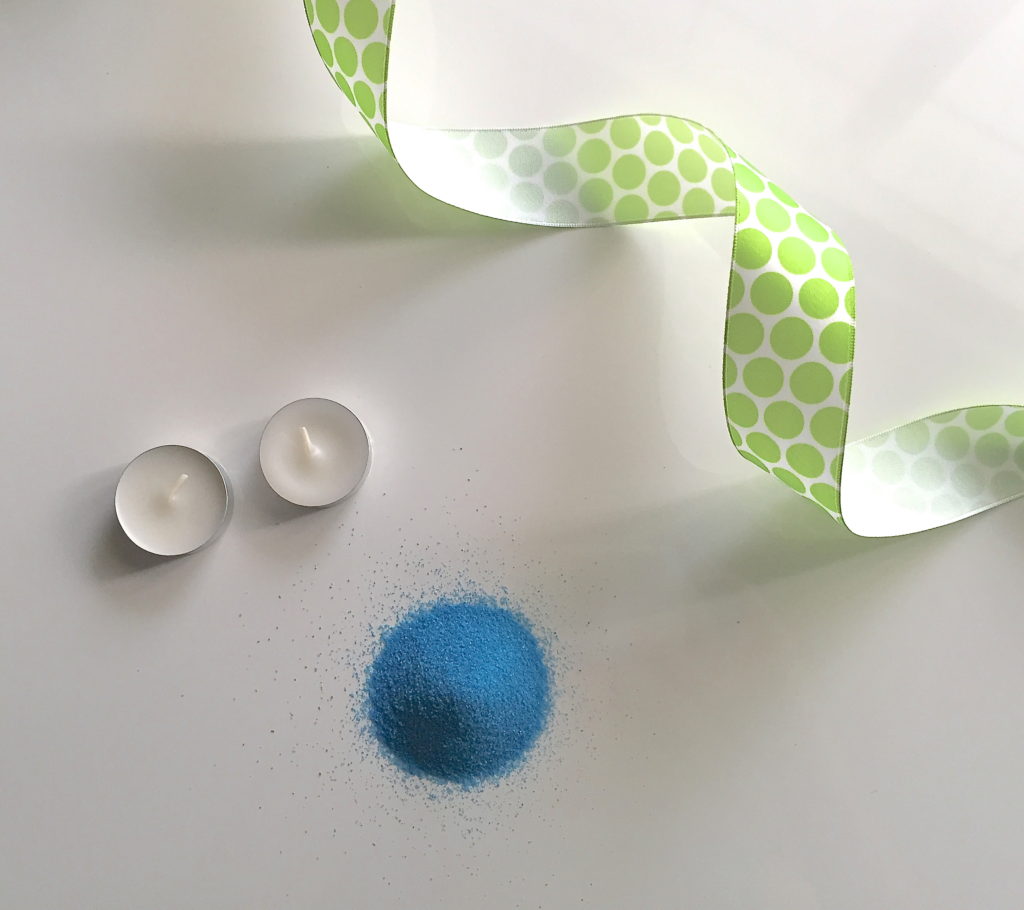 I dressed up tea light holders by wrapping ribbon around them and simply holding it in place with double sided tape.
For the sand candles I used two different blue sands and a white sand. I began by pouring the darker of the two blues into the vase first, then the lighter blue and then the white, to create a grated effect. Just before I was done the white, I set a tea light into the white sand and filled around it. Viola custom candles that are easy to make! If you find that you're not quite the candle creator you thought you were, there's no need to worry as there are plenty of sites like Little Miss Twiggie Twinkles that can provide you with the perfectly scented wax melt for any occasion! But I definitely recommend trying to create your own candle first, as it's so much fun!