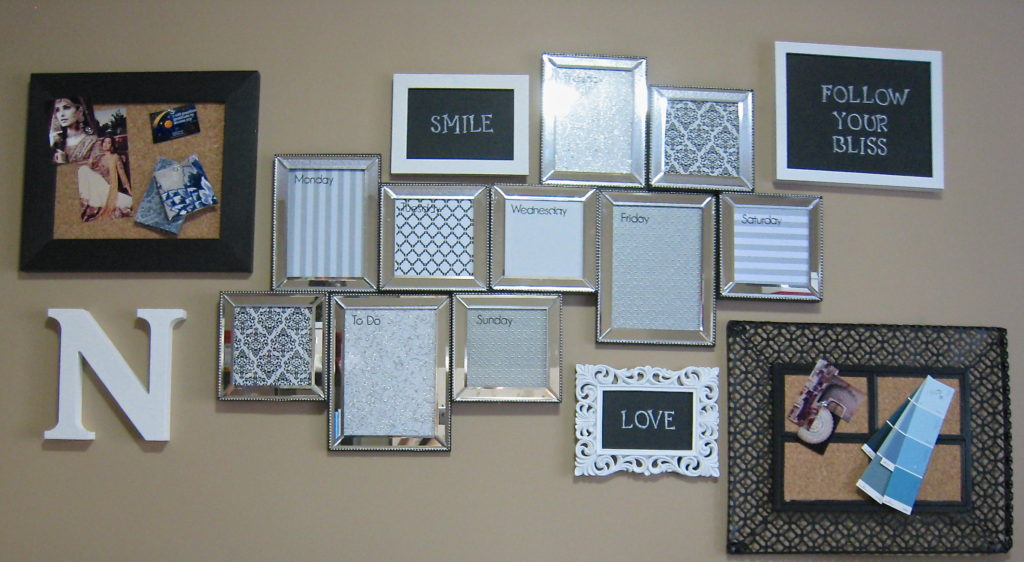 If you're like me, you're a serial list maker, scheduler and organizer.
No?  Not serial about the above?  Hmmm.
Well, you may still glean some inspiration from my take on the weekly calendar, to do list, and message board.
Having recently re-done my office (more to come on that soon!), I was completely un-inspired by the calendars, message boards, etc. commercially available, so I decided to create one!
The best part about this DIY is that it's super inexpensive and a great way to use up old frames!  You'll also need some fun paper, letter stickers (or not if you're writing is legible!), dry erase markers, chalk board paint, a paint roller, chalk, and cork board (which is available in many different thicknesses, I used the 3/16th" thickness).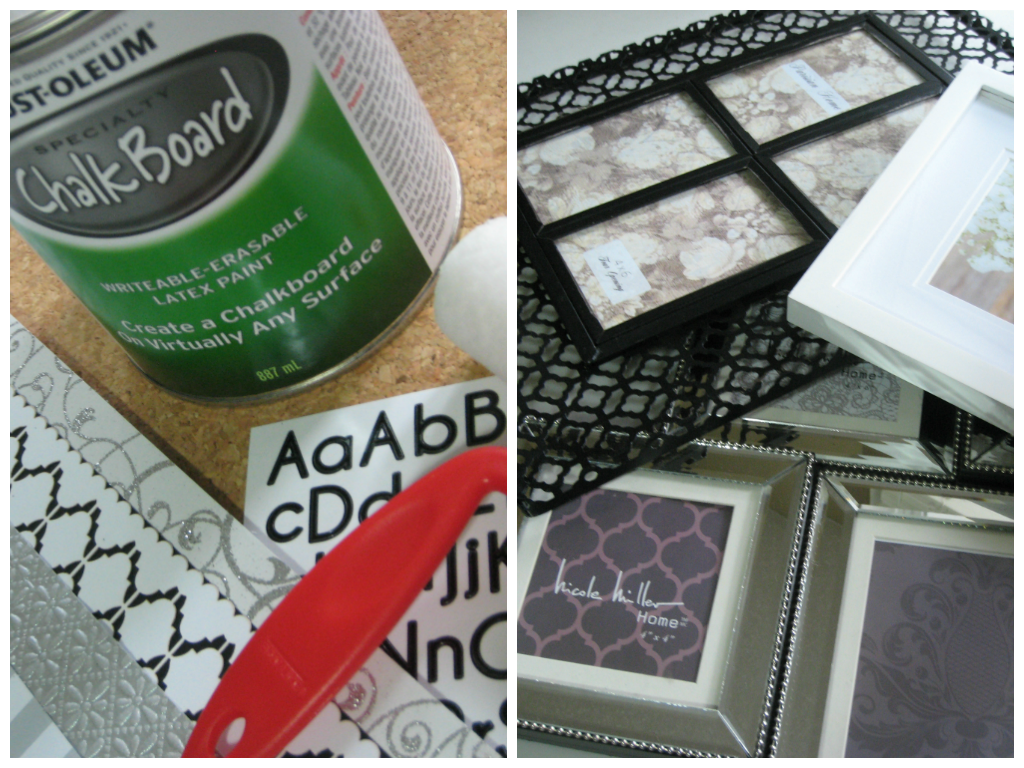 For my weekly calendar, I simply used decorative craft paper in place of pictures and one frame for each day.  I left the glass in place so that I could write on it with a dry erase marker.
For the chalk boards, I painted the glass with chalk board paint and that was it!
And lastly, for the cork frames, I removed the glass and cut the cork to the size of the frame, and bam!  A weekly calendar, to do list, message center tailored to me!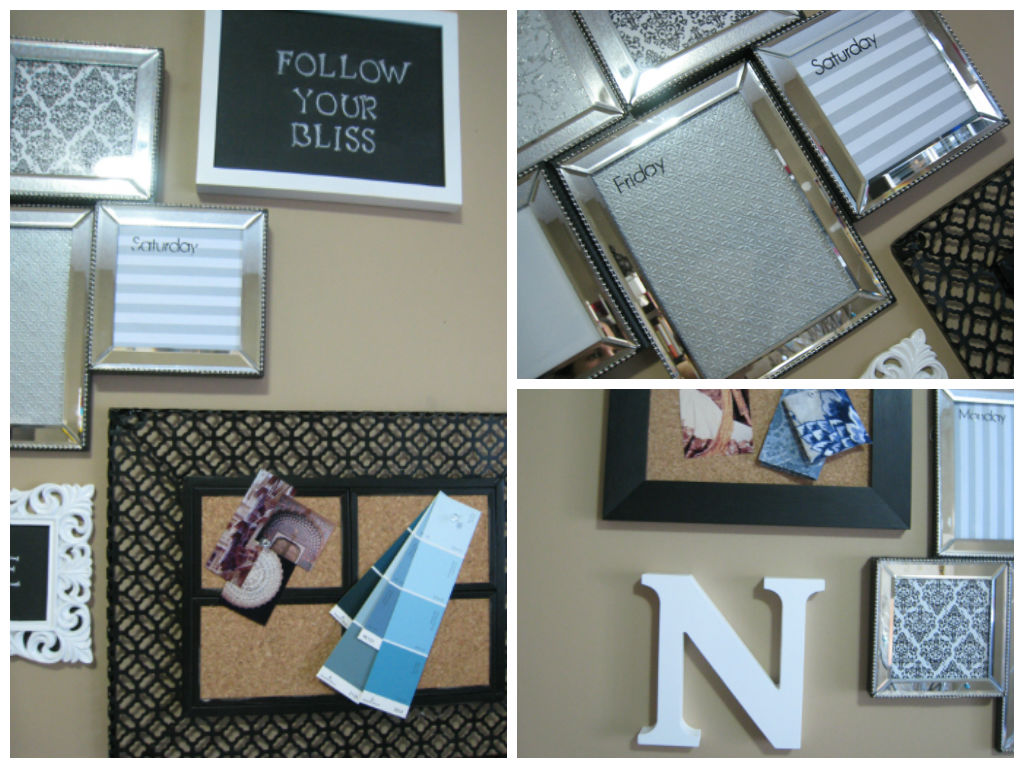 I really need to come up with a better name for this project, any thoughts?  Send them my way!