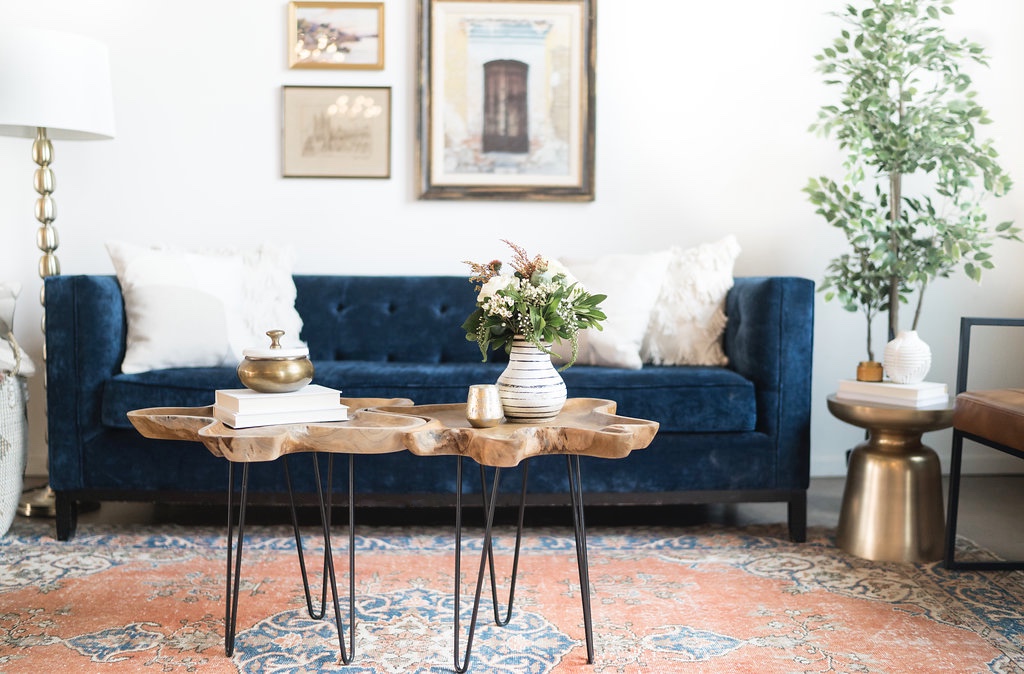 Thanksgiving has come and gone here in Canada and while most of the country nurses a turkey and pie hangover, I'm back at it with a fall inspired colour crush: terracotta and navy.
If you read my post on transitioning your space for fall, you know that I am not one to decorate with traditional colours like red, yellow and orange.  Favouring instead textures and layers to create a cozy space to welcome cooler temps.
Having said that, a colour I am obsessed with for fall is earthy terracotta: warm, laid back and much easier to work with than red.  It is my new favourite fall hue.  And when paired with navy, it creates a sophisticated and modern look; one that is comfortable, cozy and inviting.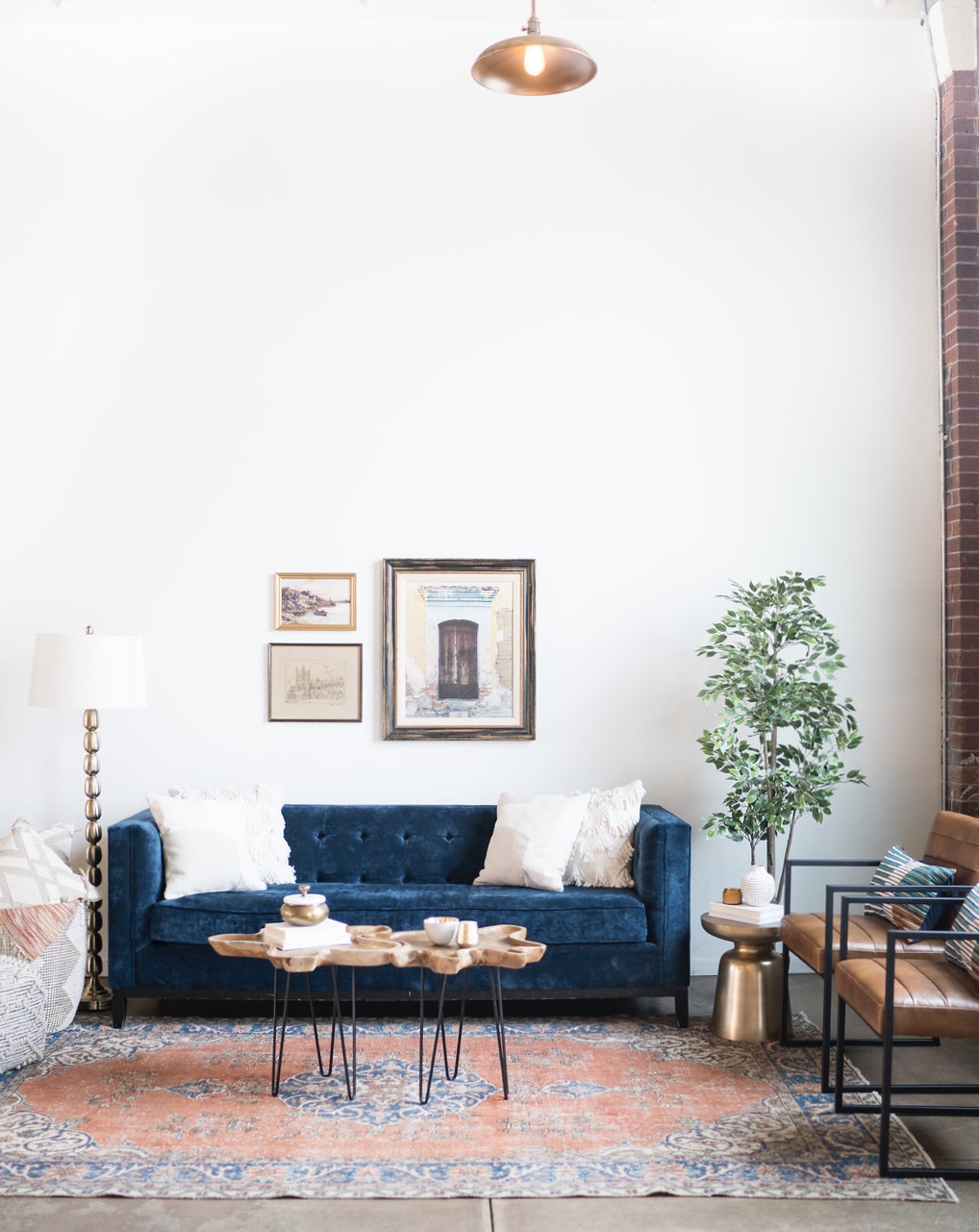 Terracotta and navy is a colour combination that works beautifully when each is in large scale pieces – a navy sofa and terracotta chairs and rug, work masterfully together. Creating a comfortable space that is cozy, yet vibrant and fresh.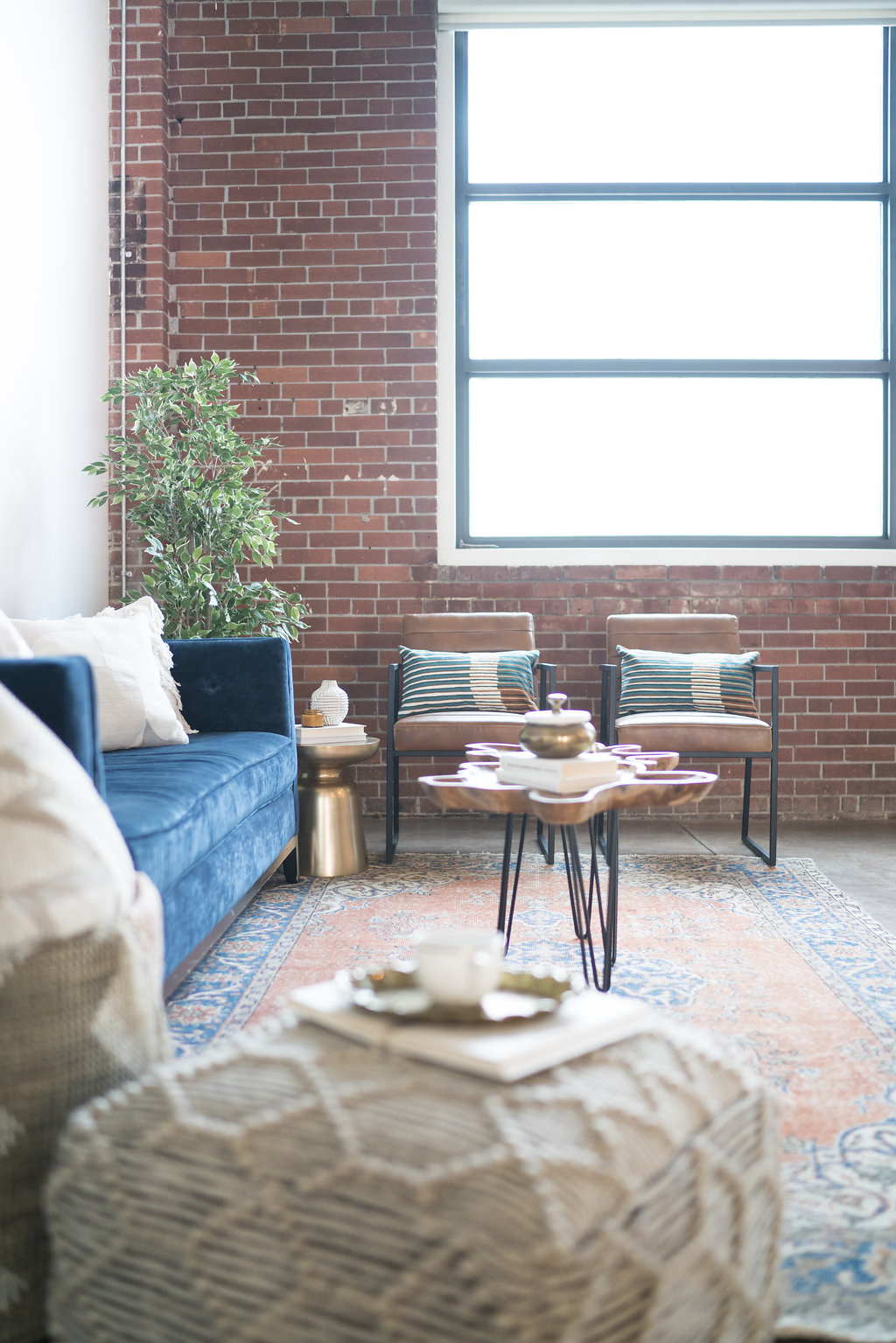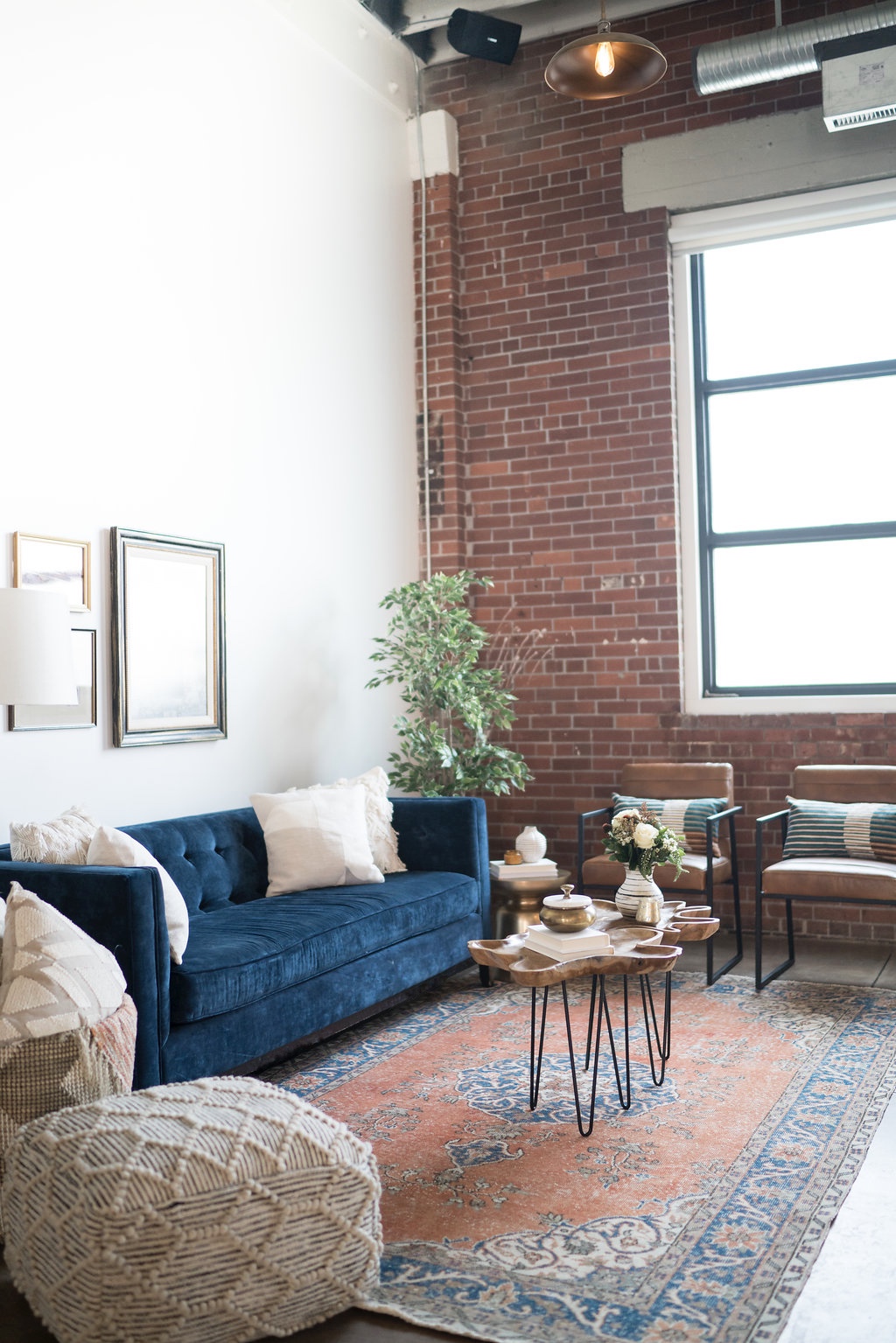 What do you think about terracotta and navy? Is it a colour combination you could get behind?
Get the Look
---
Images
Photography: MJay Photography