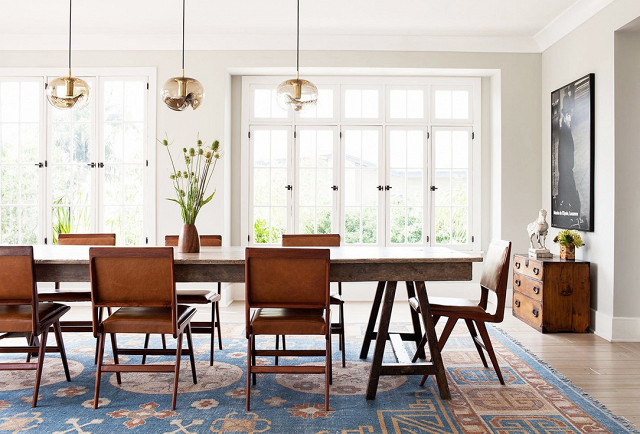 There a few key elements I habitually add to every space I design: warm woods, a touch of metal, fresh florals and a rug. For me, rugs are the perfect piece to add texture, depth, a pop of colour or a bit of warmth to a space. With custom rugs, they can be the perfect item in the room to bring a bit of individuality to it. But as with most things these days the options for rugs are endless which is why this Rug Design Guide, How To Choose A Luxury Rug is so useful. So to prevent any feelings of overwhelm, I'm simplifying things when it comes to choosing the right rug by breaking down rugs into the two main types: Synthetic and Wool.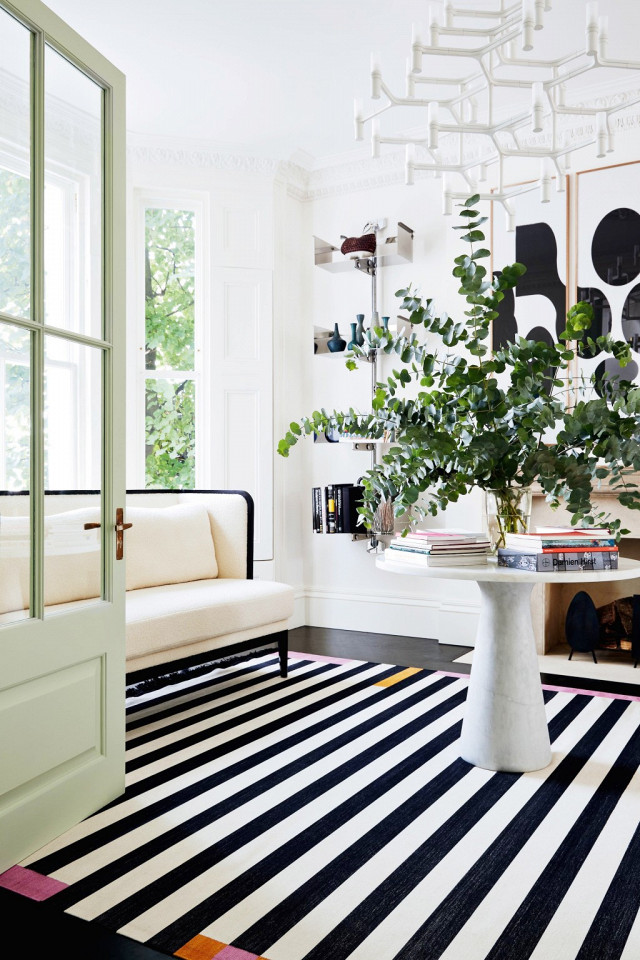 Synthetic rugs are typically made of man-made fibers, like polypropylene (also known as olefin), nylon, acrylic, or polyester. These man made fibers lack Mother Natures resilience, resulting in rugs that do breakdown faster, especially if there is heavy foot traffic or furniture. A synthetic rug will typically last 3-5 years with proper care. Of the synthetic fibers, nylon tends to be the most durable.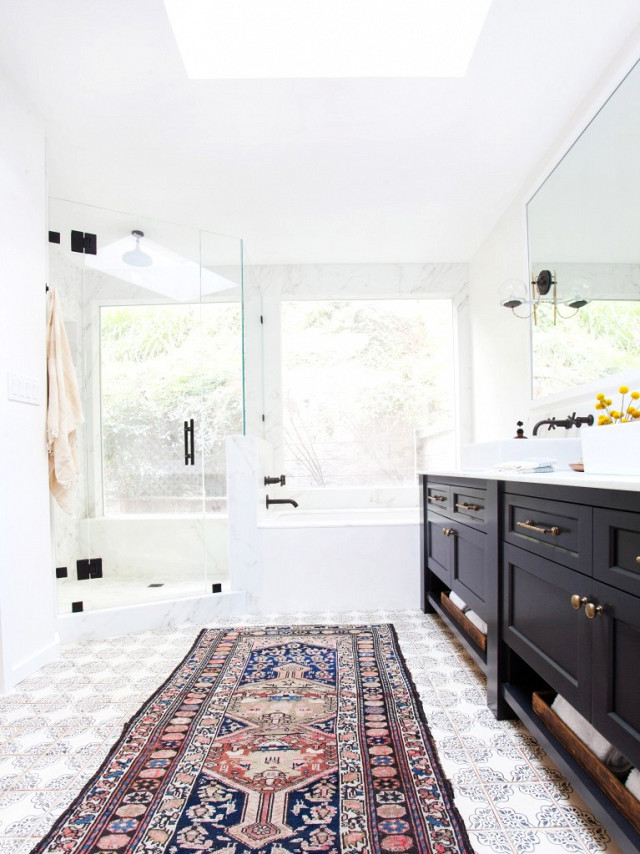 Wool rugs are made of natural wool and hand woven into hundreds of knots used to create intricate patterns and designs. Because wool has a naturally crimped texture and spiral shape, wool rugs are unlikely to become worn down and ideal for high traffic areas. In fact wool rugs can last 100s of years, becoming family heirlooms that are passed down from generation to generation. With the right maintenance from a service offered by this Rug Cleaning Hawthorn company or in your local area, your wool rug could also be an heirloom within your family. Similar to fine leather, wool rugs will develop a patina with age, making them look and feel even more luxurious. And an added bonus of wool rugs – they are an excellent noise insulator as they absorb sound!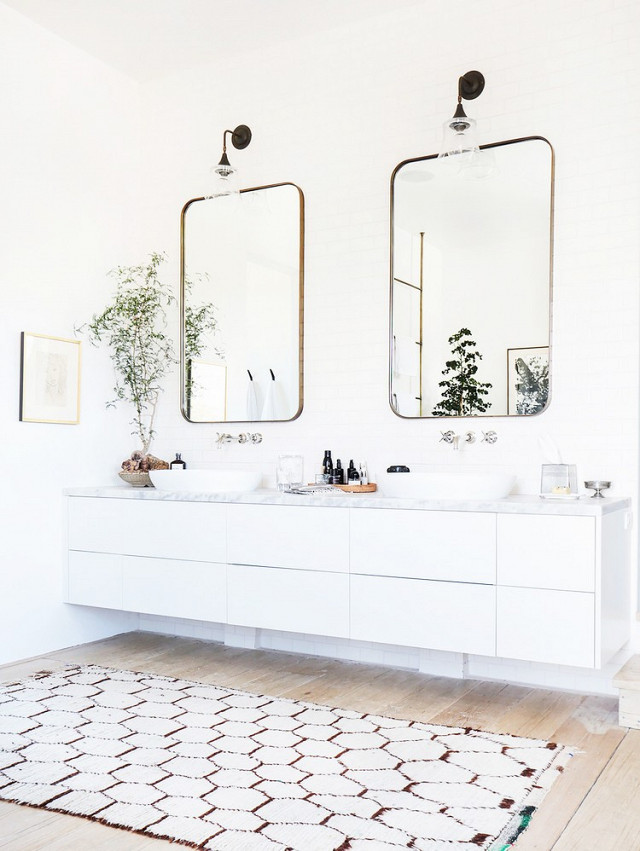 From an environmental perspective, wool is a renewable resource as most sheep are sheered once (sometimes twice) a year. Another bonus: it is also hypo-allergenic and flame resistant. Synthetic rugs however are man made, sometimes of petroleum products (read: flammable), which may release volatile organic chemicals both during and post production.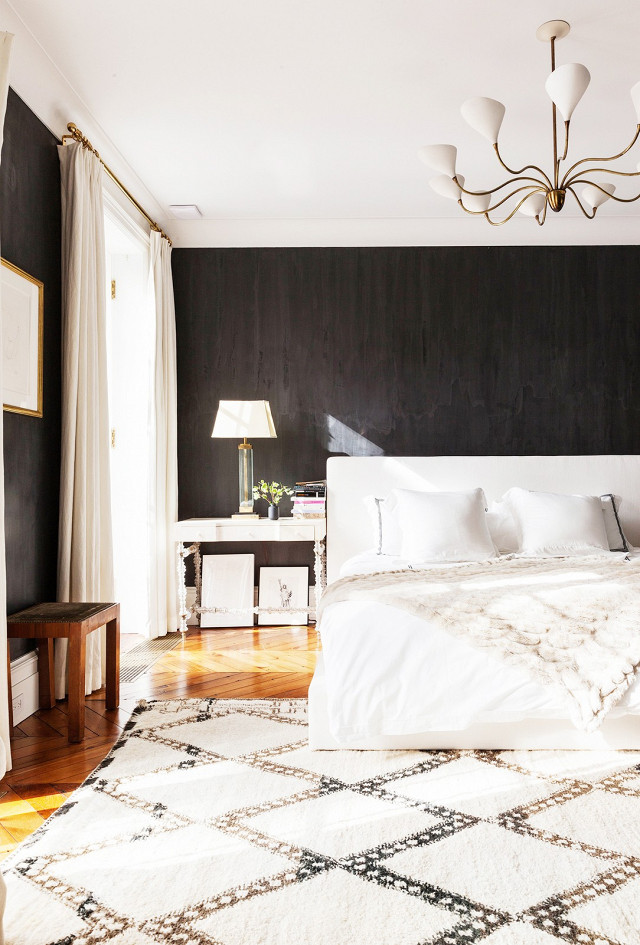 It may seem obvious which type of rug I lean towards 😉 But wool rugs are often accompanied by a hefty price tag limiting their accessibility, despite the fact you may have it for generations. And it's important to note that not all synthetic rugs are created equal, nylon based rugs are a better choice, they are most resilient and least flammable.
I'm working on a follow-up post on my favorite go tos for vintage wool rugs, but until then I'd love to know if you've purchased a rug recently, which did you go with and what did you base your decision on? Please feel free to share in the comments below.
---
Images
1 Joe Schmelzer / 2 Suzy Hoodless / 3 Tessa Neustadt for Amber Interiors / 4 Tessa Neustadt for Vanessa Alexander / 5