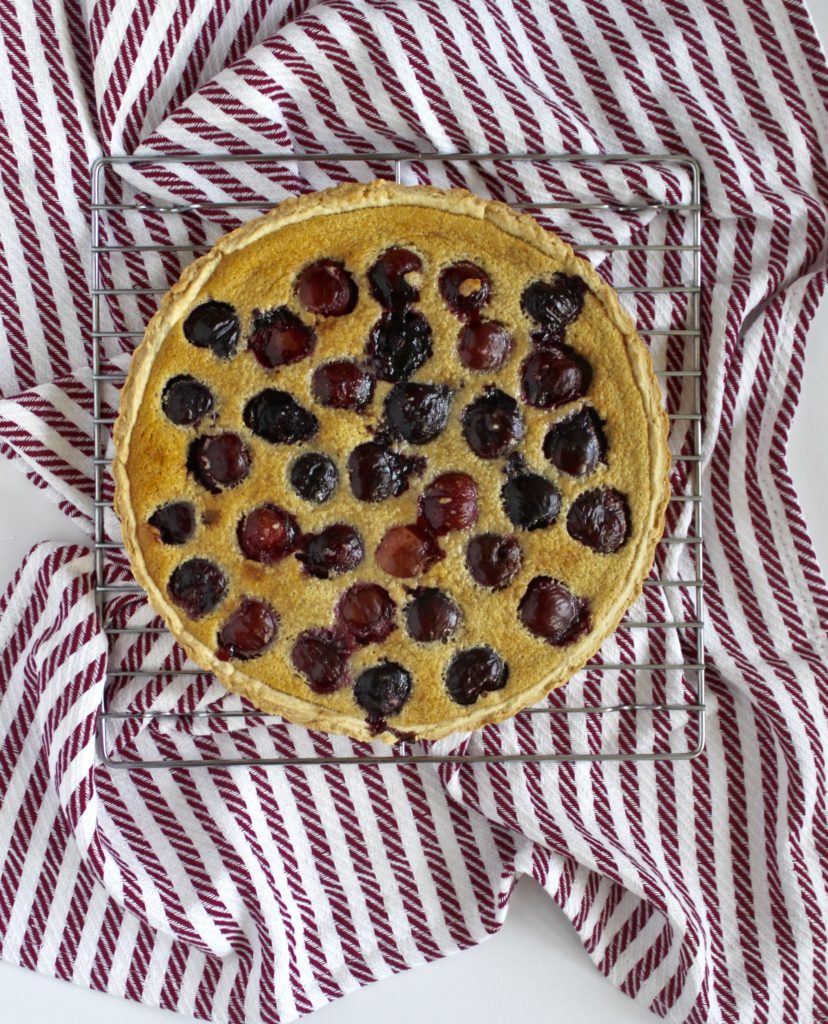 Happy Sunday friends!  For the first time in weeks, I'm back in the kitchen doing what I love – baking! And as promised my love affair with cherries continues with this easy Cherry Custard Tart.
While cherries are simply delicious on their own, this French inspired tart highlights them perfectly in a rather chic way.  The buttery crust is reminiscent of pie, but without all the work, which is why tarts are quickly becoming one favorite things to bake.  There is something so elegant about them, even if deceptively so, because they really are a cinch to make!  Enjoy!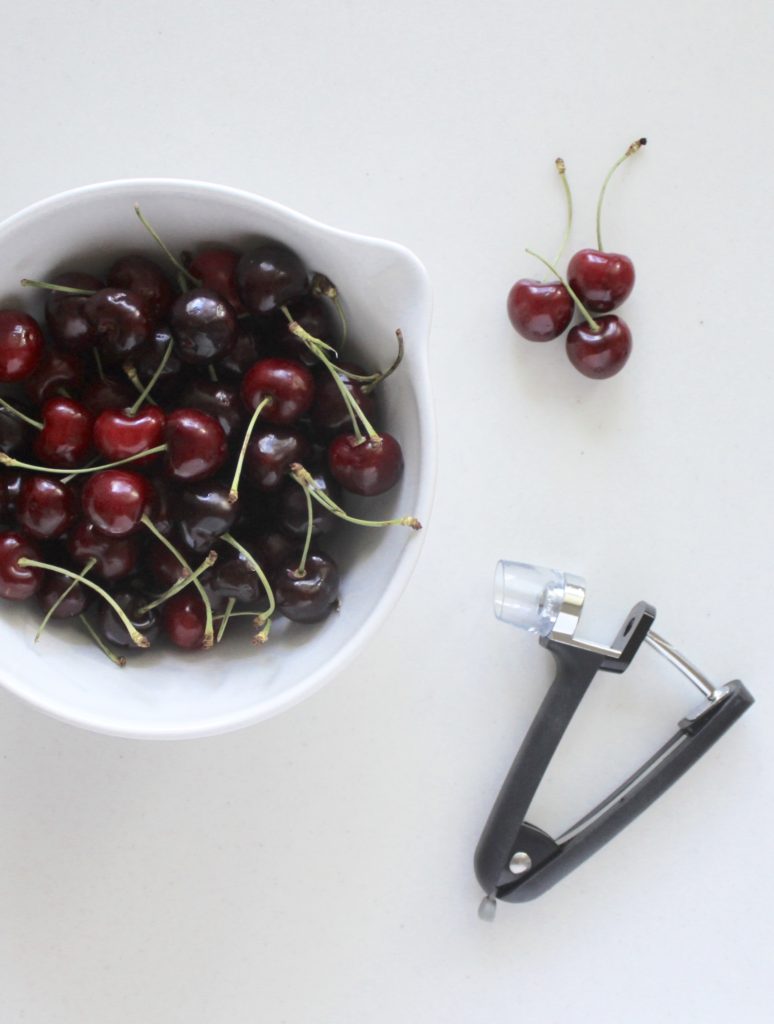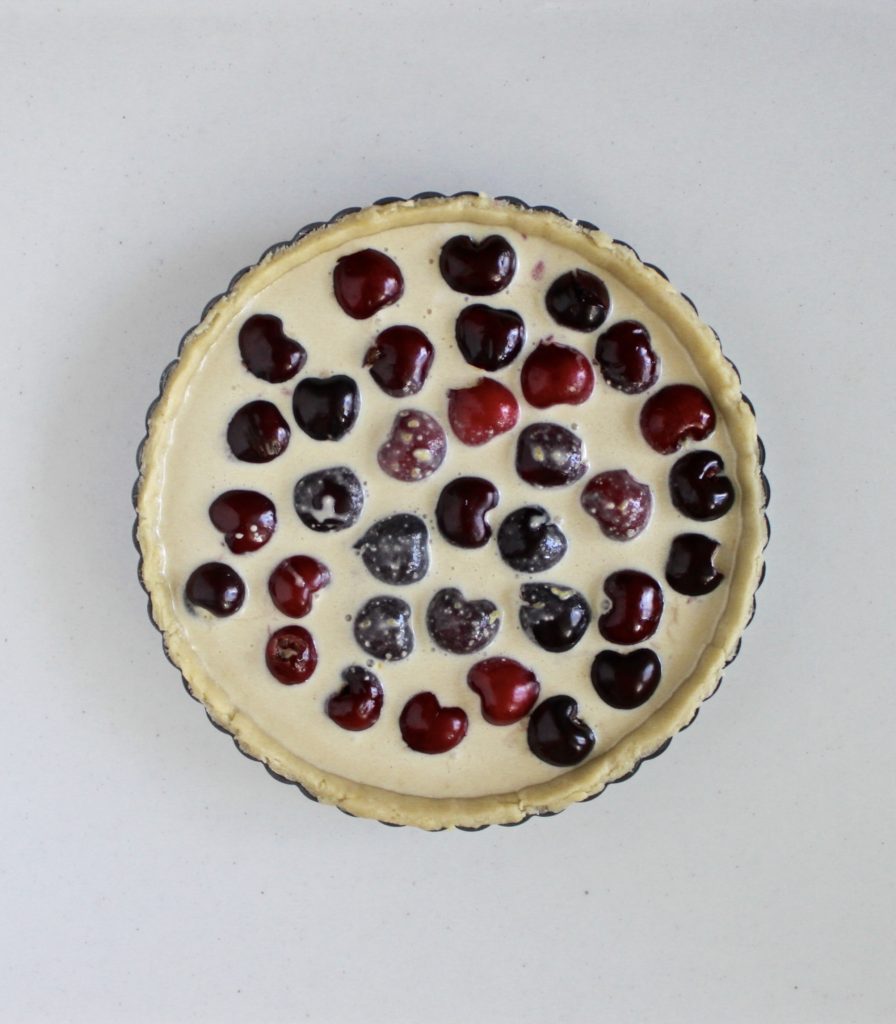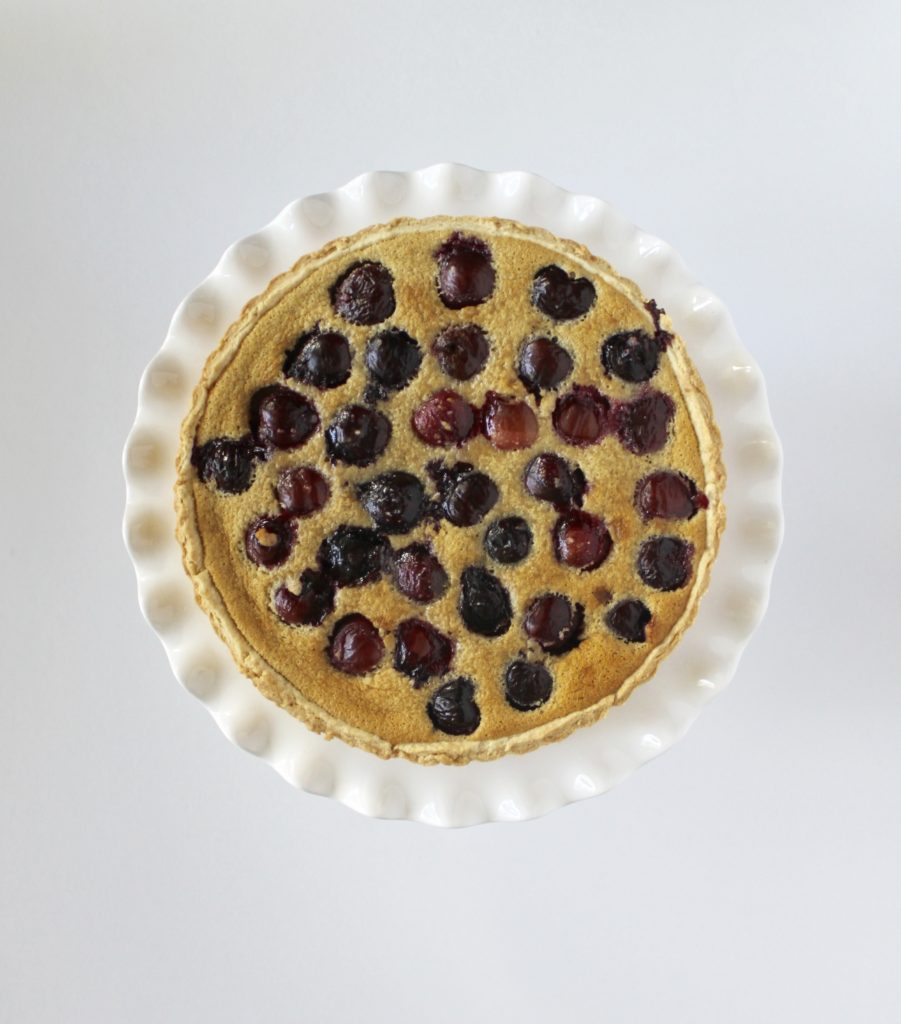 Ingredients
Crust
1 cup all-purpose flour
1/2 cup butter, softened
1 egg yolk
1 tbsp granulated sugar
pinch salt
Filling
2 cups pitted sweet cherries
2 eggs, beaten
1/2 cup whipping cream
1/4 cup all-purpose flour
1/4 cup granulated sugar
1 tbsp grated lemon rind
1 tbsp vanilla
pinch salt
Directions
Set out 9 inch tart pan with removable bottom and rimmed baking sheet.
Place flour in bowl; make well in center. Add butter, egg yolk, sugar and salt; mix with fork until egg mixture is smooth. Gradually stir in flour to make dough that holds together. Press into disc; wrap and refrigerate for 1 hour.
Between waxed paper, roll out pastry into 11 inch circle. Peel off to paper; invert pastry and fit into pan. Trim to leave 1-inch overhang; fold inside and press pastry together.
Spread cherries over pastry. Whisk together eggs, cream, flour, sugar, lemon rind, vanilla and salt; pour over cherries. Bake on baking sheet in bottom third of 375° oven until golden and tip of knife inserted into custard comes out clean, about 45 minutes. Let cool on rack. Although I think this tart is best served slightly warm, you can make it ahead and set aside at room temperature for up to 1 hour.