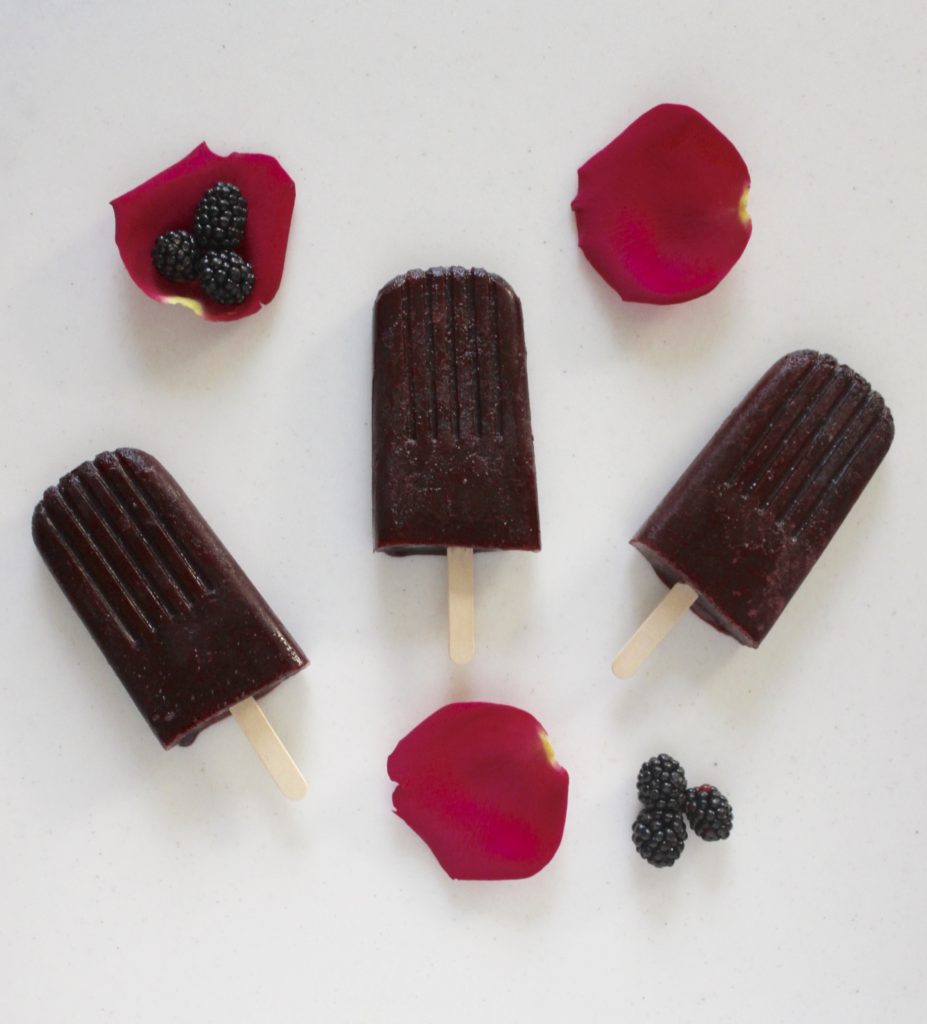 Well it sure felt like fall for the first week back to school here in Calgary.  Crisp mornings, leaves on walkways and the debut of the Pumpkin Spice Latte.  But thankfully the weather-man is calling for sunny skies and warm temps for the weekend!  Since I'm not quite ready to say good-bye to summer, I thought I would celebrate the first week back to routine with Blackberry Rose Popsicles.
Sound amazing, don't they? They are!
These popsciles take a childhood favorite and elevate it to a sophisticated level, if you can call popsicles sophisticated?! Super simple to make, but be warned they melt really fast.  If you'd like to enjoy them in an even more adult way, add them to a class of Prosecco like we did!  Happy weekend friends!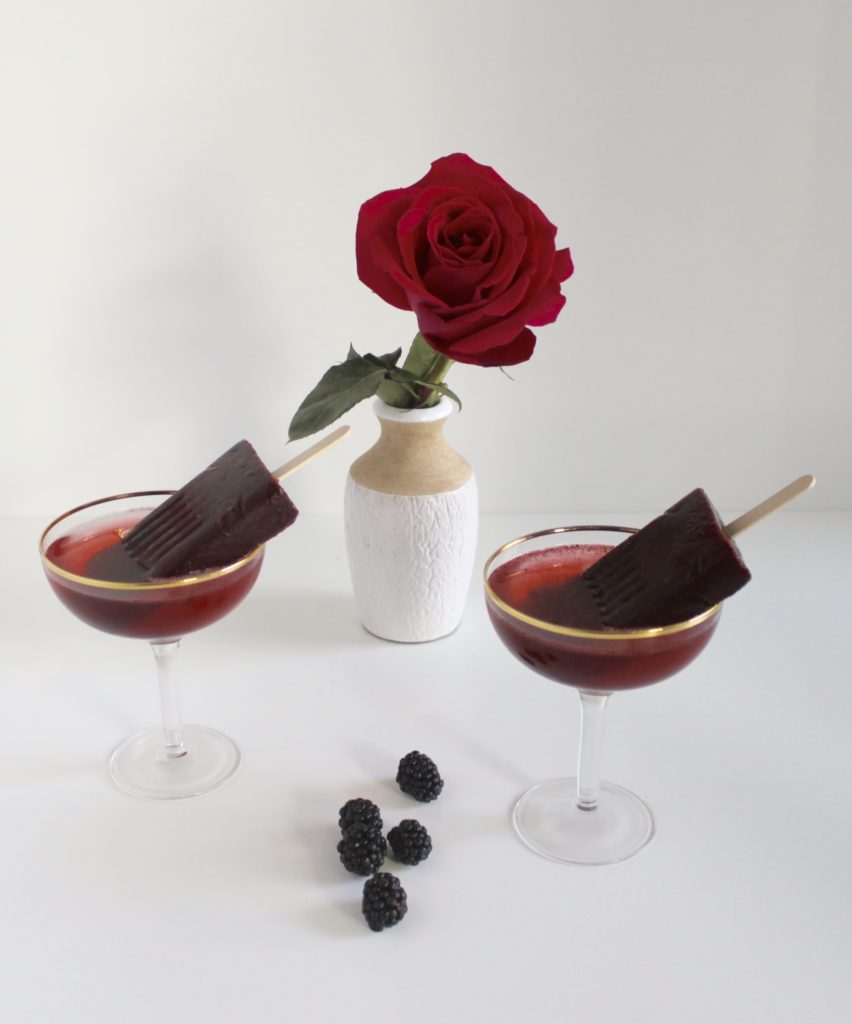 Ingredients
1/2 cup sugar
6½ cups blackberries
1 tablespoon fresh lemon juice
1 teaspoon rosewater
Directions
To make the simple syrup bring the sugar and an equal amount of water to a simmer in a small pot over medium-high heat. Stir until sugar dissolves. Set aside until cool, about 10 minutes.
Meanwhile, purée blackberries in a food processor. Transfer to a pitcher, then stir in simple syrup, lemon juice, and rosewater.
Strain mixture through a sieve into a medium bowl, pressing pulp with a ladle. Transfer strained mixture back to pitcher.
Pour mixture into a popsicle mold
, leaving a little room at the top. Freeze for 1-2 hours before inserting sticks, then return to freezer and freeze until solid, at least 5 hours, best left overnight. Unmold and enjoy!