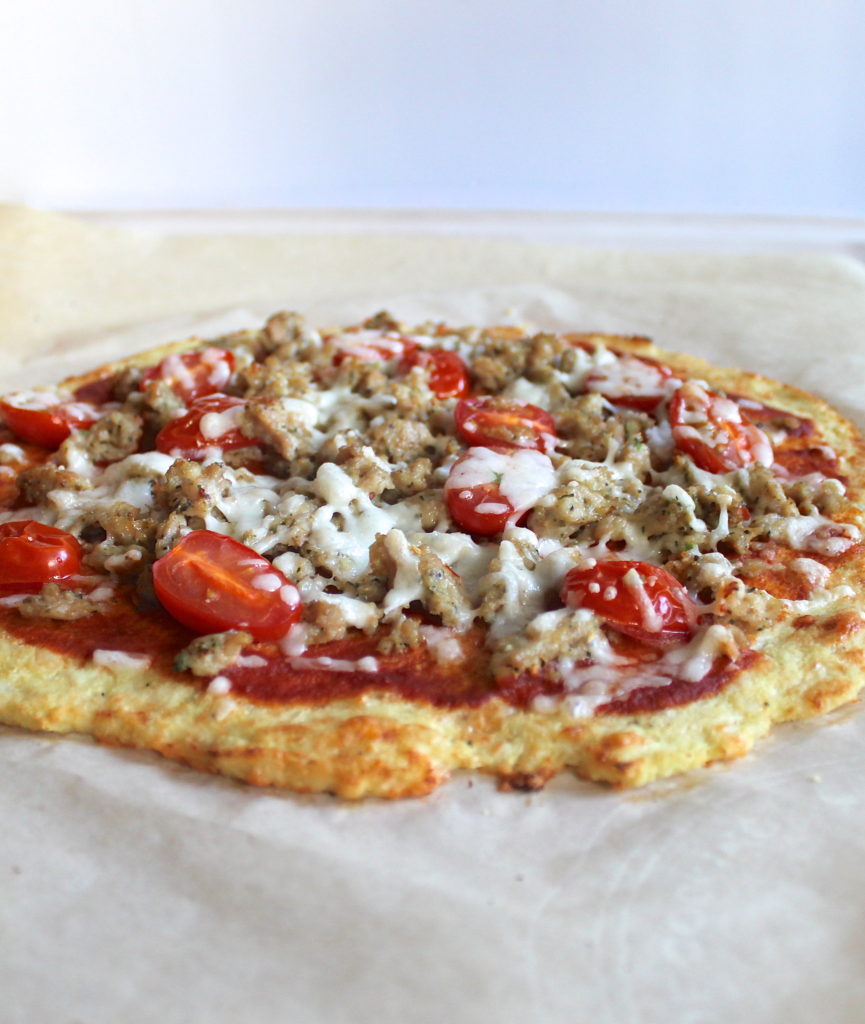 Anyone who knows me, knows I LOVE pizza – good pizza – Neapolitan style pizza.  In fact, I love pizza so much that I have it almost every week!
However, since doing my diet reset a few weeks ago, I've been cautious of the amount of wheat and dairy I'm consuming. I've found that I feel better when I'm eating a mostly paleo diet – I have more energy, my thinking is clearer and sharper, and I'm happier.  So I figured I would reduce my pizza consumption to once every couple weeks 😉  That was until I discovered this cauliflower crust pizza recipe!  I've tried similar recipes in the past with uninspiring results, but this one has a magical step that makes all the difference (I'll give you a hint, it involves a cheesecloth).  It is simply amazing!  A great substitute for my regular Napoli pizza!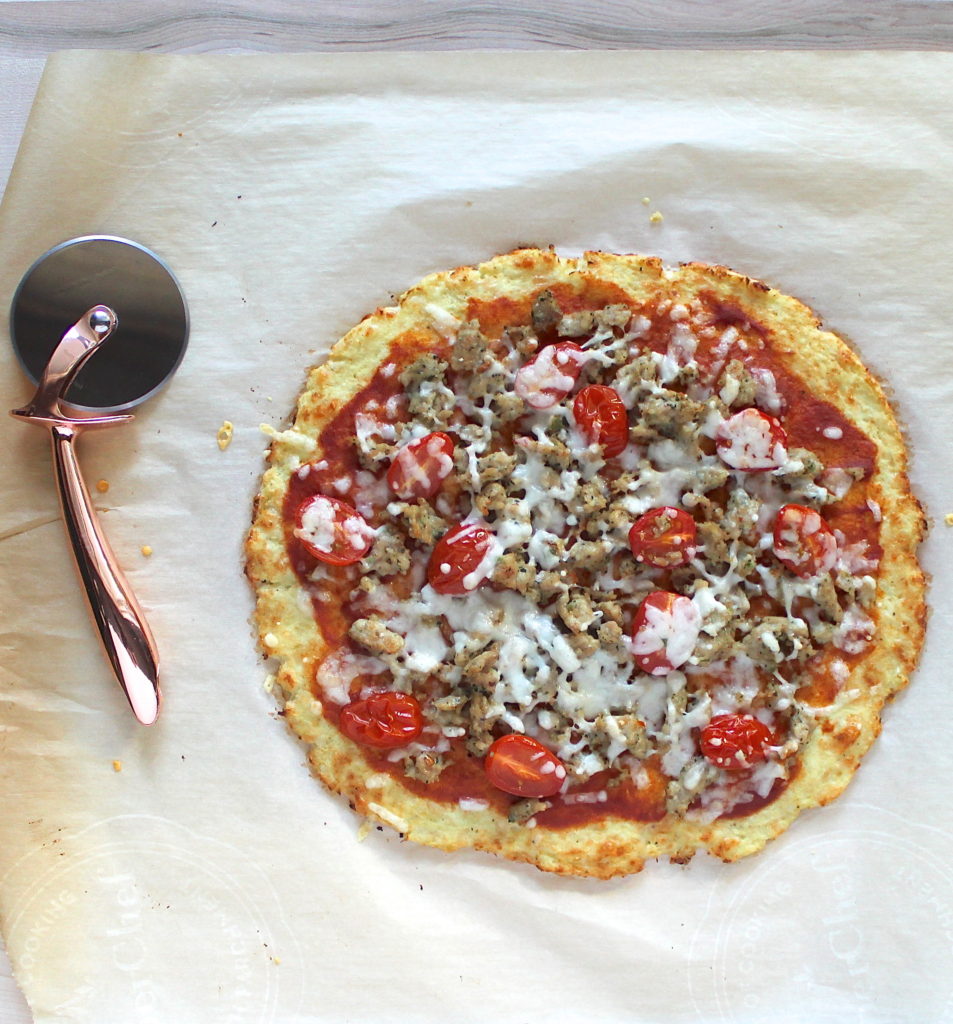 Ingredients
Nonstick spray
2 1/2 cups cauliflower (roughly half a large head of cauliflower)
1 large egg, lightly beaten
1 1/4 cups shredded goat-milk mozzarella cheese
2 tablespoons grated Parmesan cheese
Kosher salt and freshly ground black pepper
1/4 cup tomato sauce
1 cup grape tomatoes, sliced in half
2 cloves garlic, sliced
1/4 teaspoon crushed red pepper flakes
1 cup spicy Italian sausage, optional
Fresh basil leaves, optional
Directions
Line a rimmed baking sheet with parchment paper, and preheat oven to 425ºF.
Pulse the cauliflower in a food processor until finely chopped. Place in a large bowl and microwave for seven to eight minutes, or until soft. Remove from the microwave and let cool until cool enough to handle. Ring out excess moisture from cauliflower using a cheesecloth.
Then mix in the egg, one cup mozzarella, Parmesan cheese, and salt and pepper. Once combined, pat into a 10-inch round on the prepared pizza pan. Spray lightly with nonstick spray and bake for 10 to 15 minutes, or until golden.
Top the pizza with the sauce, 1/4 cup mozzarella, grape tomatoes, garlic, and red pepper flakes and sausage, if using. Bake in the oven until melted and bubbly, another 10 minutes. Top with basil before serving.