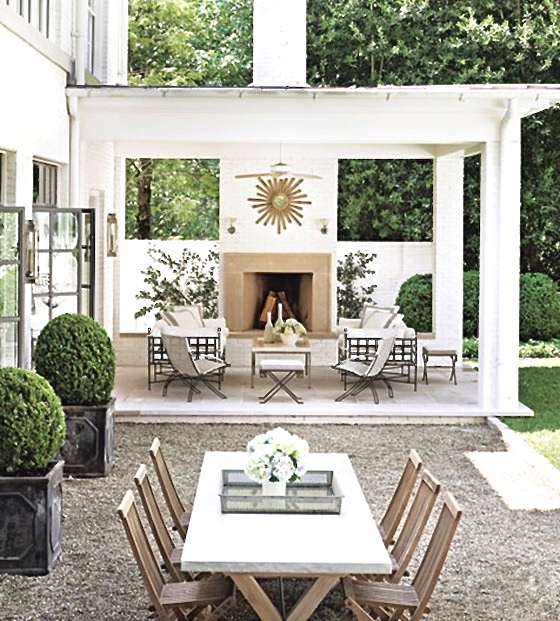 Source
An early spring here in the prairies means we're all ecstatic and spending as much time outside as possible! Many of us save getting our backyards, patios, and gardens ready for summer until the May long weekend, but this year that will put us behind! So I've pulled together some of my favorite ways to get the backyard ready for quiet mornings enjoying coffee and the paper to entertaining friends and family. Hosting a party or a gathering in your garden will be the highlight of your summer if you do it properly, and creating a functioning outdoor space will make it much easier for you to achieve. From tables and chairs to outland fire bowls good for roasting marshmallows and keeping you warm as the night grows old, you can design a space that's suited to you and your guests. Be warned, the better your garden is, the more your guests will want to come over! A perfect summer if you love playing host.
If you'd like a little help organizing your space and pulling it together, take advantage of my Patio Bliss Package.
Map it Out
While I'm as eager as anyone to have friends over for margaritas on the patio, taking a moment to map out your space will pay off huge returns. How do you plan to use the space: lounging and relaxing, eating and entertaining, gardening, pick up games with the kids, all of the above? Knowing how you most want to use the space will allow you arrange the space accordingly. If you'd like to have a spot to eat and lounge but are limited on deck space, consider setting up one zone on the grass.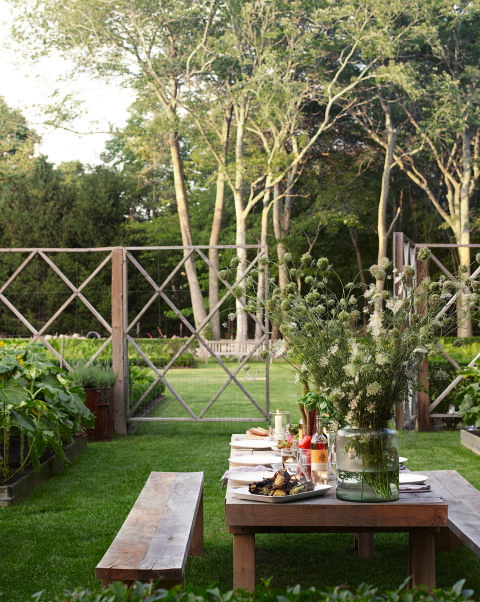 Source
Ran out of room for a space to lounge? A hammock is a great solution, all you need are two trees.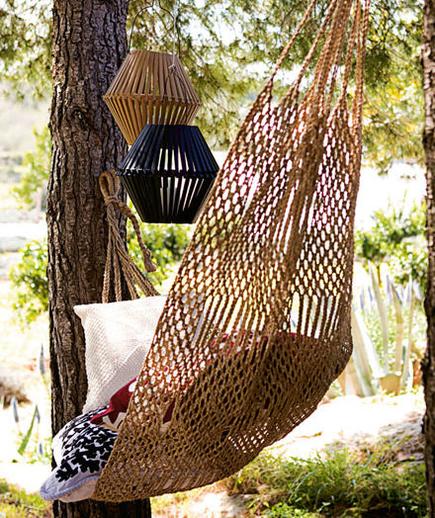 Source
Lighting
Although here in the prairies we're blessed with longer days in the summer, lighting is still important. With all the great options available from candles to lanterns to fairy lights and tiki torches, it's a great way enhance a decor theme.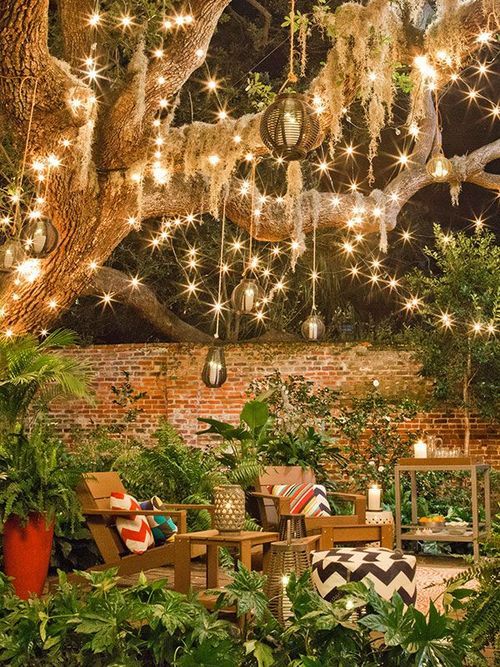 Source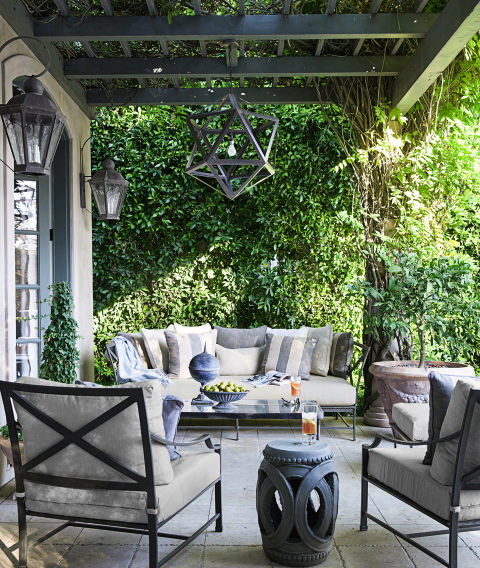 Source
Mirror the Indoors
How is your home decorated? Bold and colourful or calm and monochromatic? Carry that same theme into your outdoor space, doing so will help to create a cohesive look and help visually extend your living space outdoors. When putting together an outdoor space use the same touches you would use to make your home cozy – add throw pillows, candles, art and a rug. There are so many amazing outdoor living options in upholstery, fabrics and accessories, you may find it hard to exercise restraint!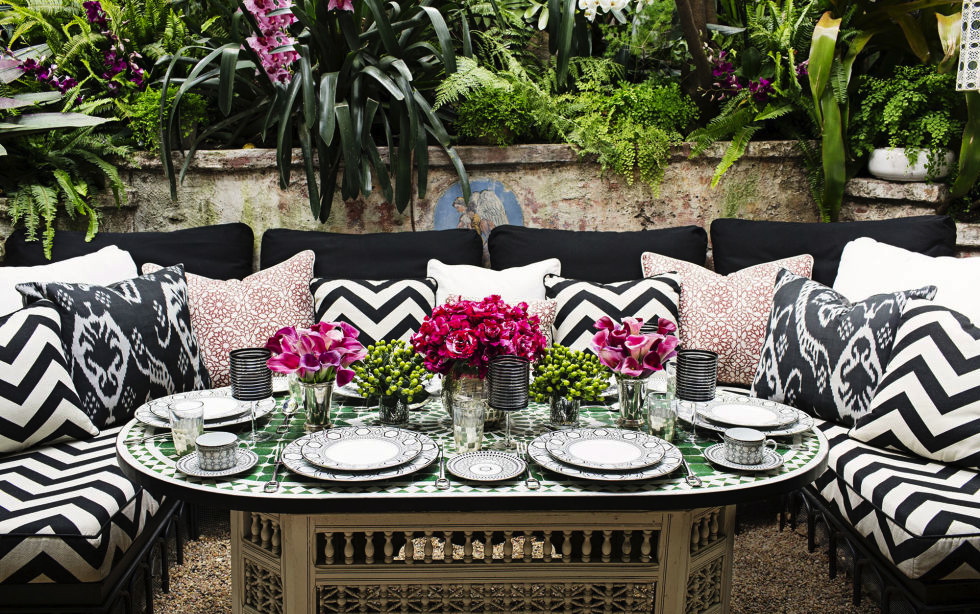 Source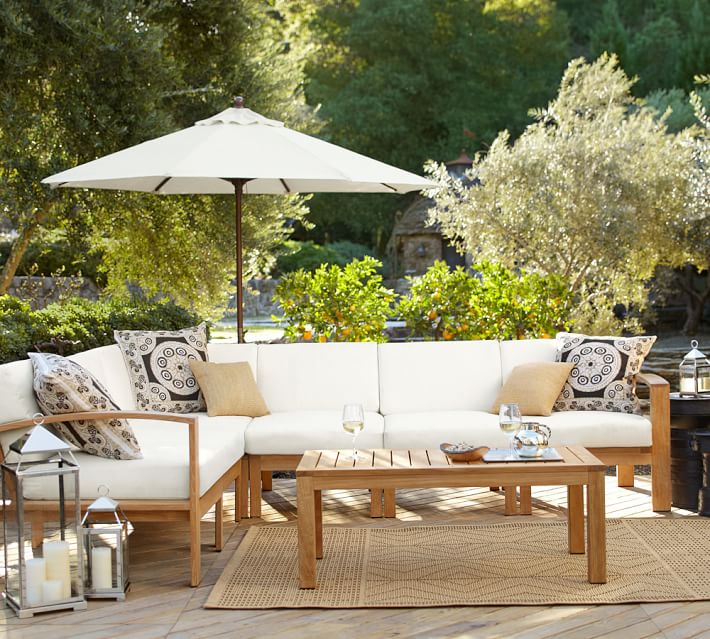 Source
How do you get your outdoor space ready for spring and summer?