I consider trays to be one of the most versatile and useful accessories in home decor. They are perfect for creating beautiful vignettes and corralling clutter. I must admit I have my fair share of trays and am always open to collecting more! I especially love this one from Pier1 Imports, it's large, made of wood and sturdy. Although quite ornate, I find it works in may different spaces, offering an unexpected contrast in more modern rooms.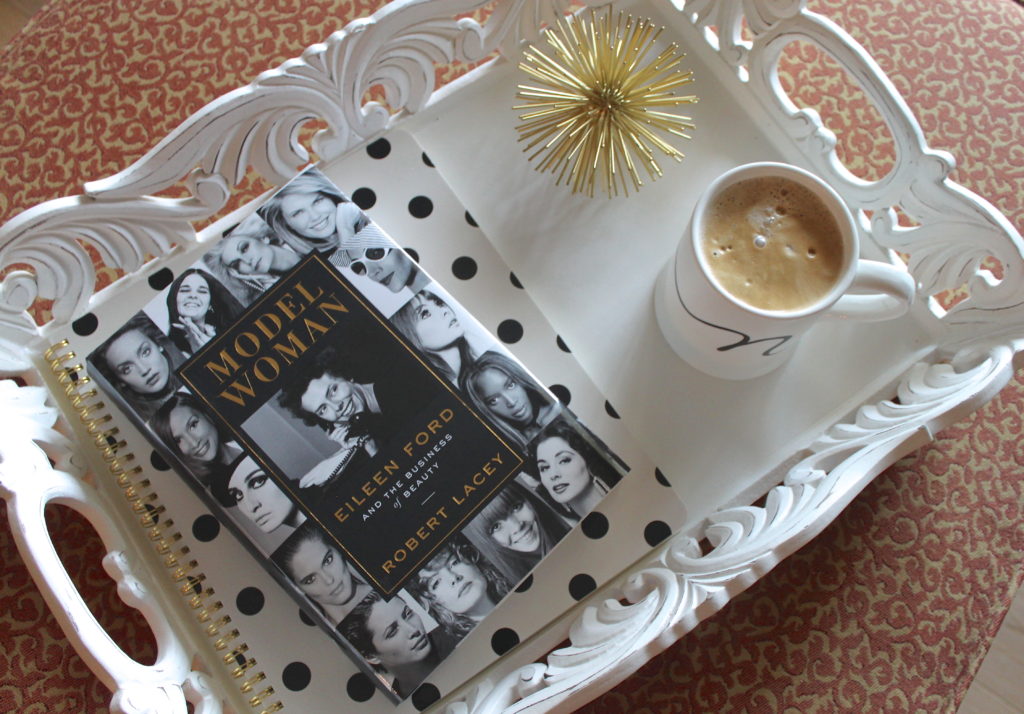 One of the most common places I use trays is in the living room on a coffee table or ottoman. Having a tray in this space keeps all the must haves within reach, is the perfect place for that well deserved glass of wine and offers a great spot to create seasonal vignettes. When styling a tray on your coffee table think of books, flowers, candles or objects you've picked up on your travels. Be sure to keep a consistent theme and you'll find just how much fun playing with trays can be.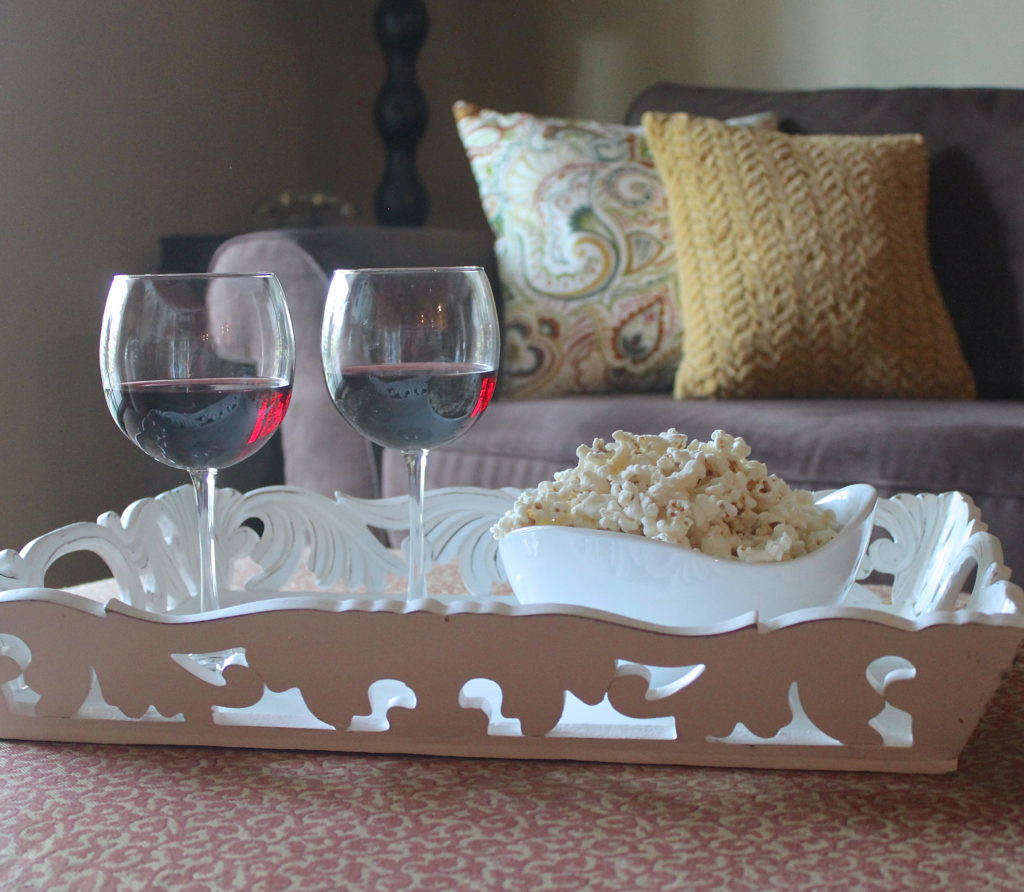 I also love to use trays in bathrooms. This is one space in a home that can easily get cluttered and disorganized, the last thing you want on busy mornings. Having a tray with various different canisters and containers, offers a place to put everything in a neat and organized way. I love displaying perfume bottles, flowers, and jewellery boxes (which don't have to be used just for jewelry – they're great to house eye shadows and lipsticks too). I'm actually thinking about buying this product at Jacobs The Jeweller to go on this tray. I love buying jewellery and I think it would look great!
Trays are also a lovely addition to an office. This beautiful ornate tray instantly brings pretty character to my office and it's the perfect spot to organize all the necessities of an office – supplies, stationary, files, books, etc. Adding fresh flowers, motivational quotes or pictures is a great way to personalize it.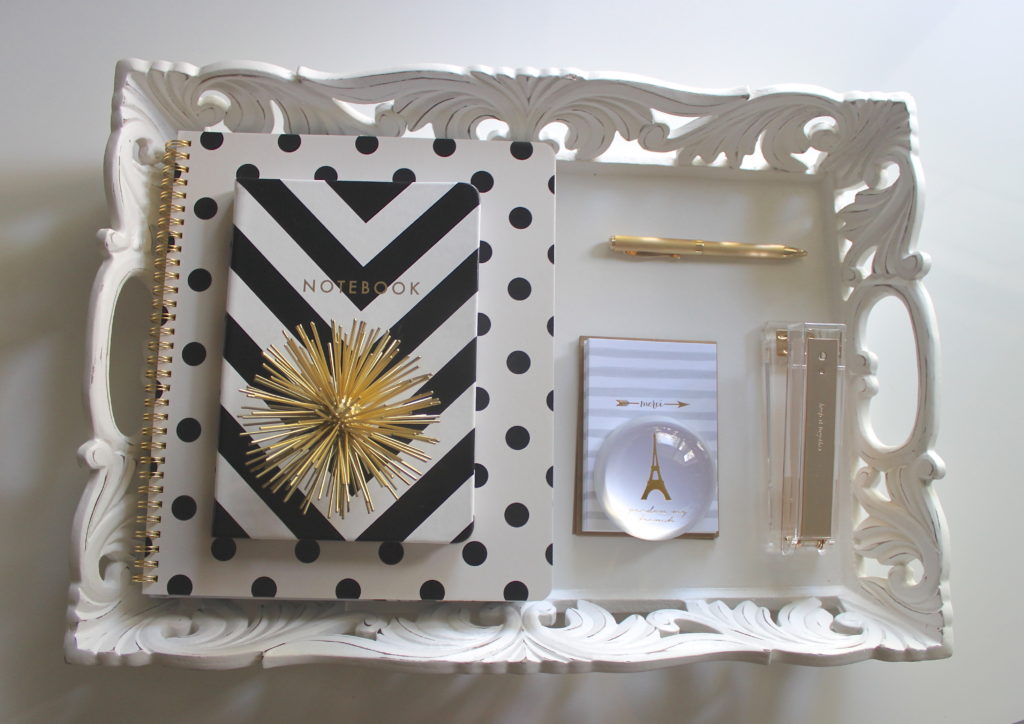 And lastly trays offers a great replacement for a bar cart. When entertaining it's the perfect place to set out all the liqueurs, tools and garnishes for the evening's beverage. Since I love to have a signature cocktail when I entertain, having everything in one spot allows guests to help themselves. When putting together a tray for an evening of hosing friends, some things to include are: bottle opener, corkscrew, glasses, straws, vase of fresh herbs, a shaker, cocktail napkins and the recipe for the evening's cocktail. For a delicious signature cocktail to use at your next party, click here.