For the first time in a number of years Canada Day falls on a Friday, making the holiday that much sweeter!  A long weekend to kick back, relax and celebrate this amazing country we are so privileged to call home.
And what says long weekend more than popsicles and cocktails?  So why not combine them! Yes, please!  These minty Watermelon Margarita Popsicles are easy and delicious.  Make them kiddo friendly by simply omitting the tequila. And for double dose of fun, use them in place of ice in Watermelon Margaritas!
Cheers!  Wishing you a wonderful Canada Day weekend and to my friends south of the border, Happy 4th of July!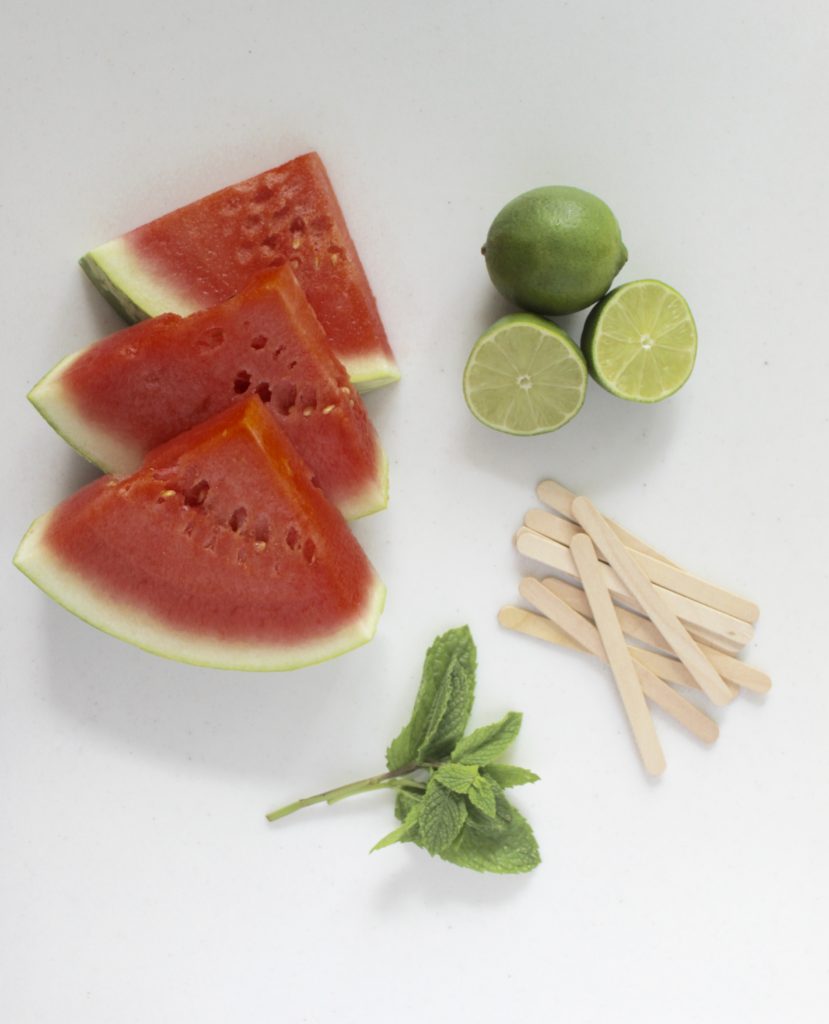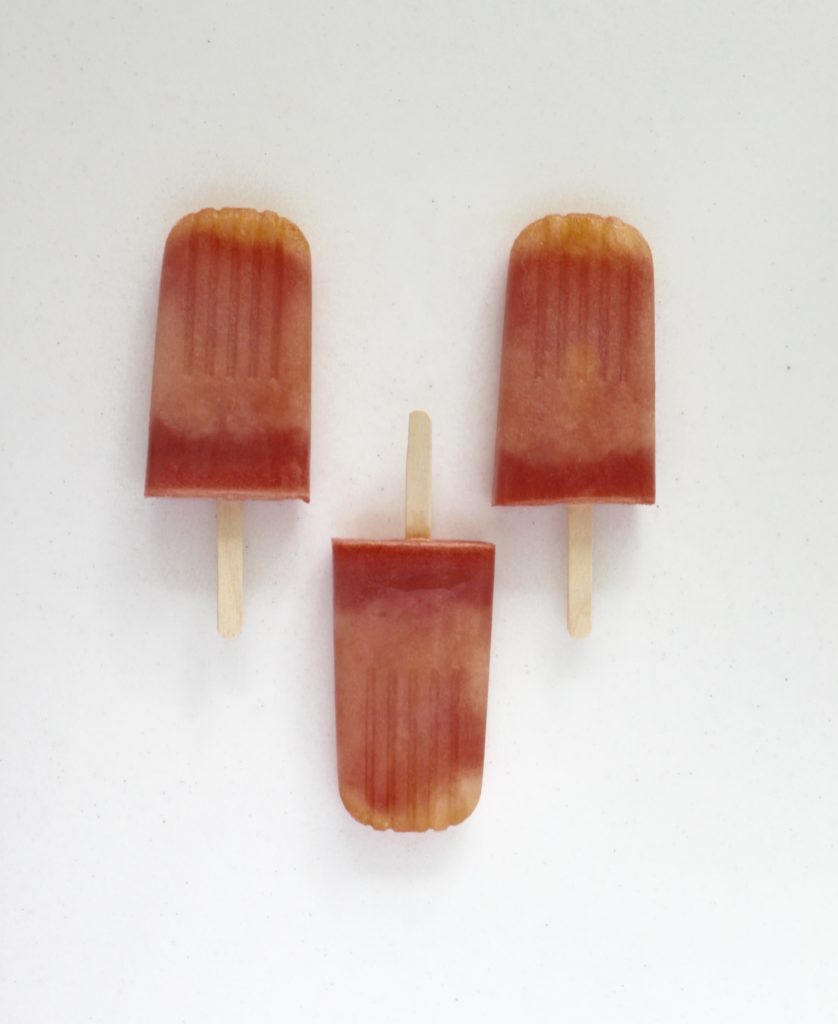 Ingredients
1/2 cup water
1/3 cup agave syrup
2/3 cup fresh mint, torn coarsely
8 cups watermelon (roughly one large watermelon), cubed
juice of 4 limes
2/3 cup good quality Tequila Blanco
Directions
In a small saucepan combine water, agave, and mint. Bring to a boil for 60 seconds. Remove from heat and let steep 30 minutes. Strain through a fine mesh sieve, set aside and cool completely.
Using a blender or food processor, puree the watermelon with the lime juice. Strain through a fine mesh sieve to remove any seeds and pulp. Set half of the watermelon juice aside.  In the remaining half, stir in half of the tequila and cooled mint syrup. Divide the mixture between popsicle molds and freeze for 60-90 minutes before adding sticks. Return to freezer until solid, about 18-24 hours.
Combine the remaining watermelon juice, tequila and mint syrup, pour into glasses rimmed with salt, add a popsicle and enjoy!