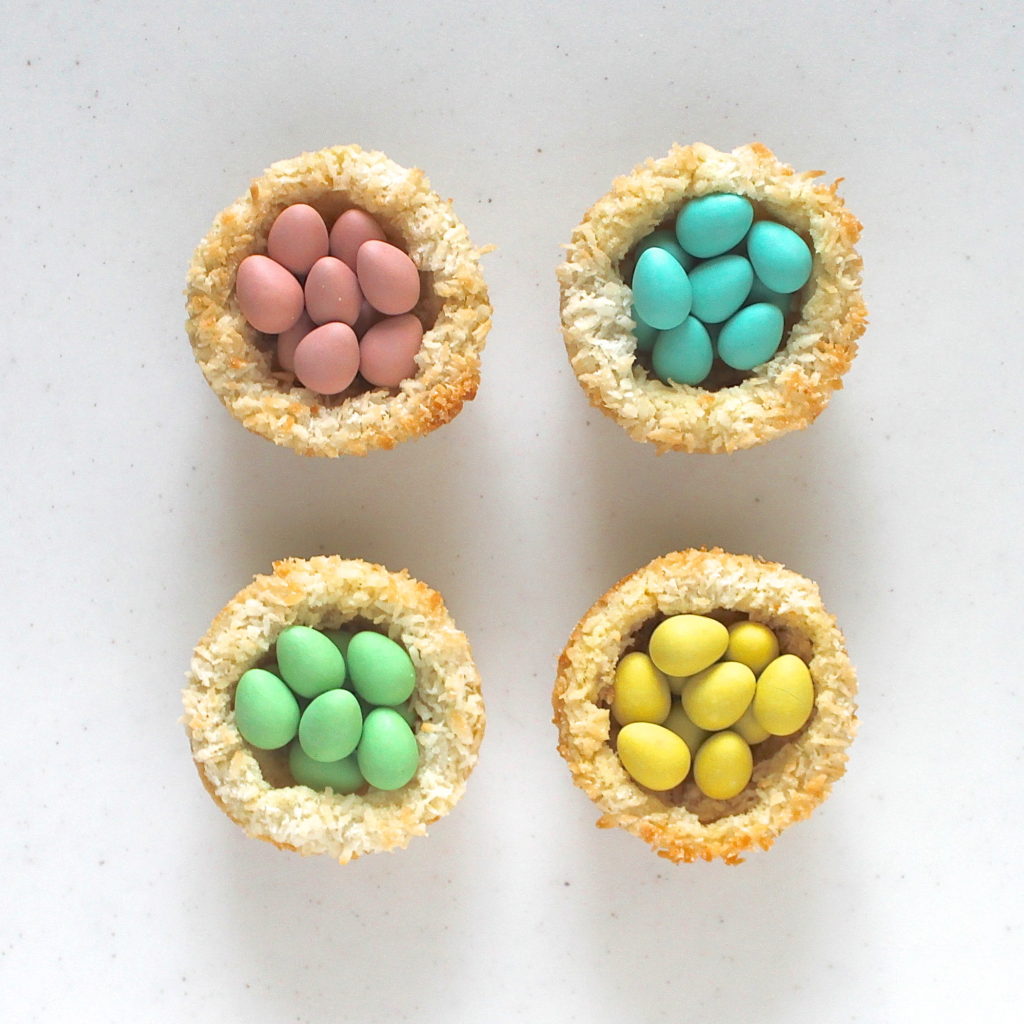 Anyone who knows me, knows that for me Easter and Mini Eggs are virtually synonyms, so when I saw this precious recipe for Sugar Cookie Easter Egg Nests, I just had to make them!
Adorable little nests made of almond sugar cookies topped with coconut and then filled with Mini Eggs, too cute!  If you're not a fan of Mini Eggs, we can't be friends – just joking 😉 – these nests can be filled with any candy or chocolate of your choice!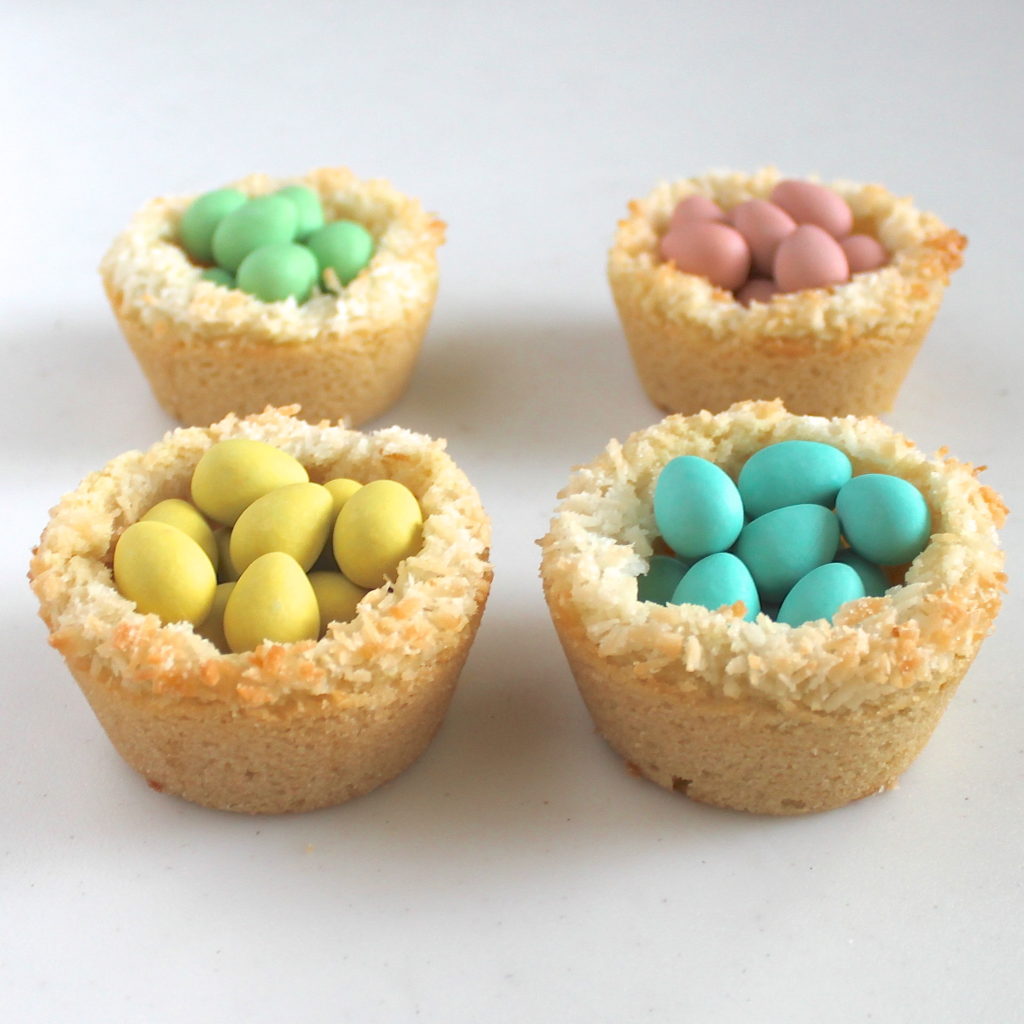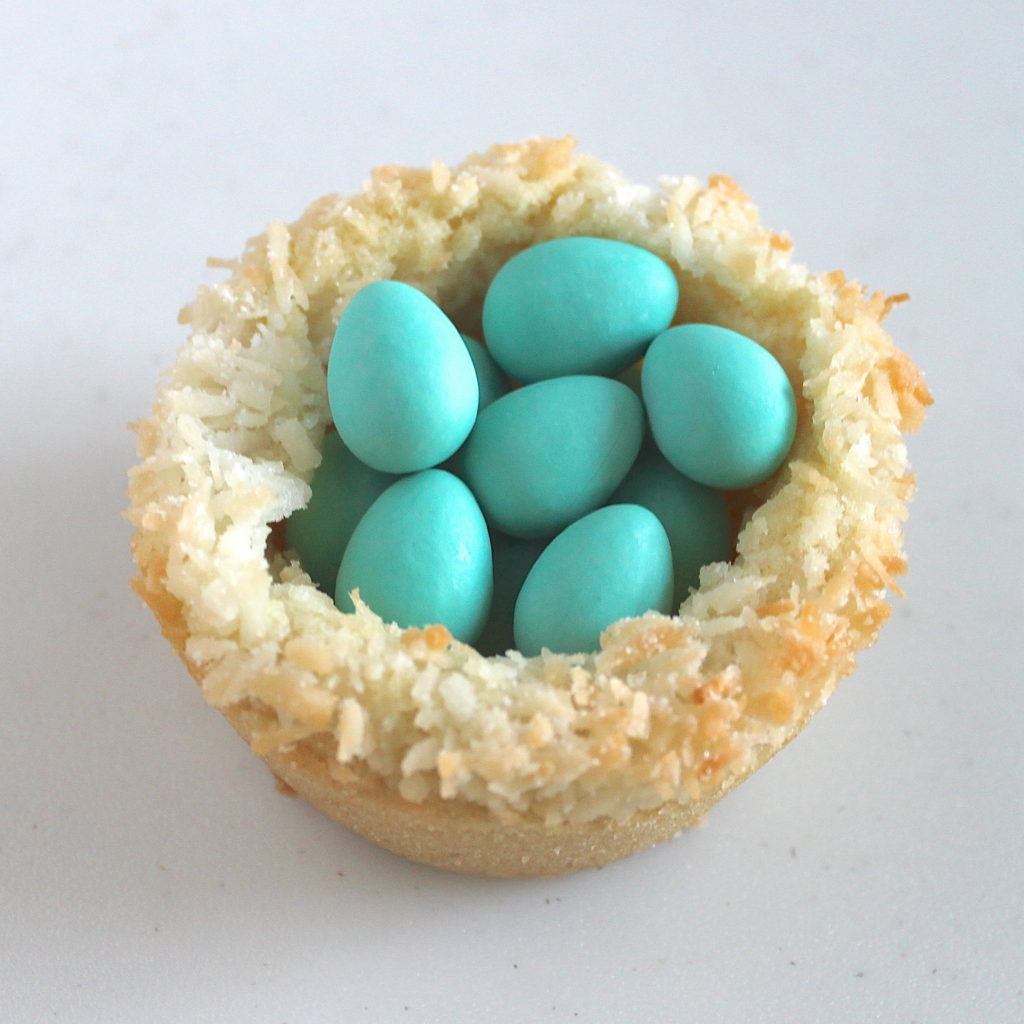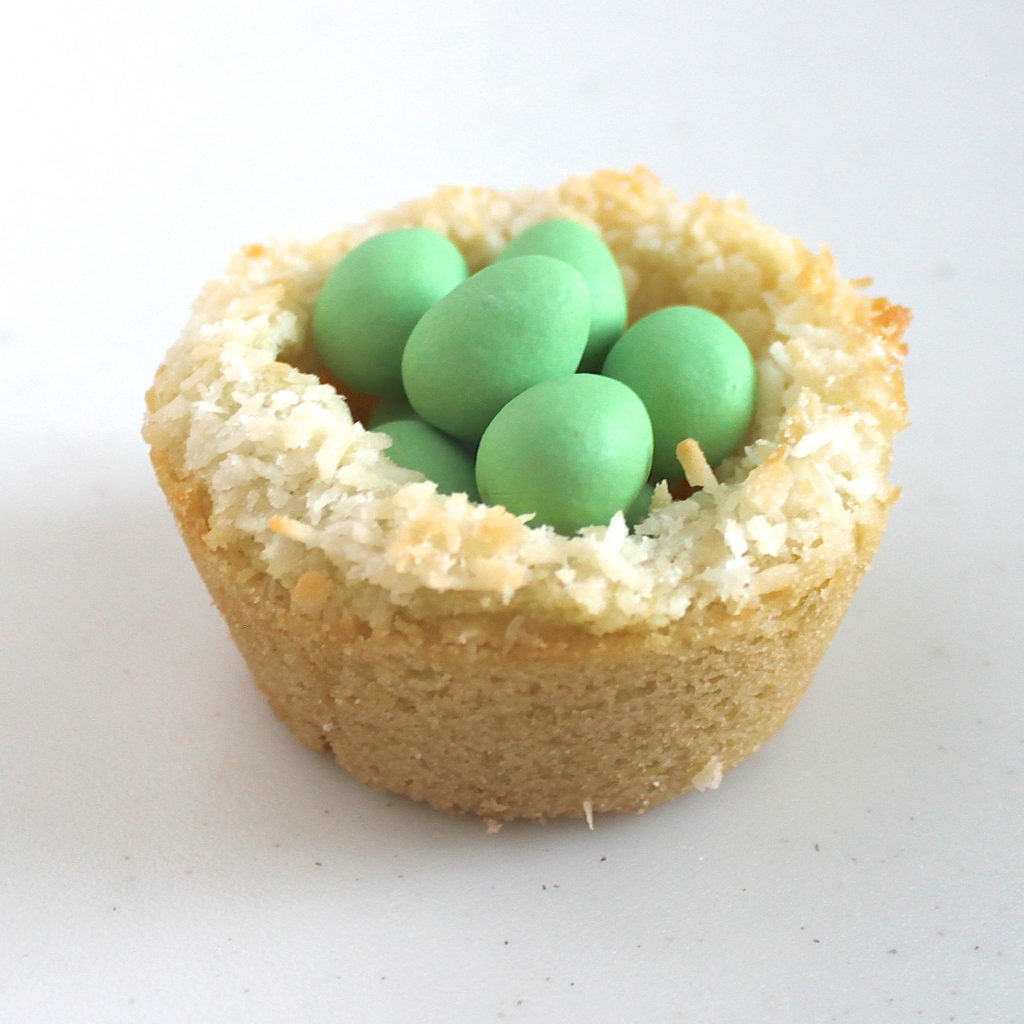 Ingredients
2 1/2 cups all purpose flour
1 teaspoon baking powder
1 teaspoon baking soda
1/4 teaspoon salt
1/2 cup butter softened
1/2 cup vegetable oil
1 1/2 cup sugar
1 egg
1 teaspoon vanilla extract
1/4 teaspoon almond extract
1 1/2 cups sweetened shredded coconut
2 200g bags of Cadbury Mini Eggs
Directions
Preheat oven to 350 degrees.
In a medium bowl, combine flour, baking soda, baking powder, and salt and mix them together and set aside.
In the bowl of an electric mixer, cream together butter, sugar and oil on medium speed. Add the egg, vanilla extract, and almond extract.
Gradually add the flour mixture to the wet ingredients, and mix on low speed until a dough is formed.
Divide the dough into 24 standard sized greased muffin tin cups. Press the dough evenly into the bottom of each muffin tin well, using your thumb make a bit of a well in the center and then top with 1 tablespoon of coconut. Spread the coconut to the edges. It will shrink a bit as it bakes.
Bake the cookie nests for 11-13 minutes. The coconut should be starting to brown.
Allow the cookie nests to cool almost completely (about 10 minutes) before removing to a cooling rack.
Once completely cooled, fill each nest with Mini Eggs (I was able to fill each with 8-10 eggs) and enjoy!
Recipe from lovelylittlekitchen.com