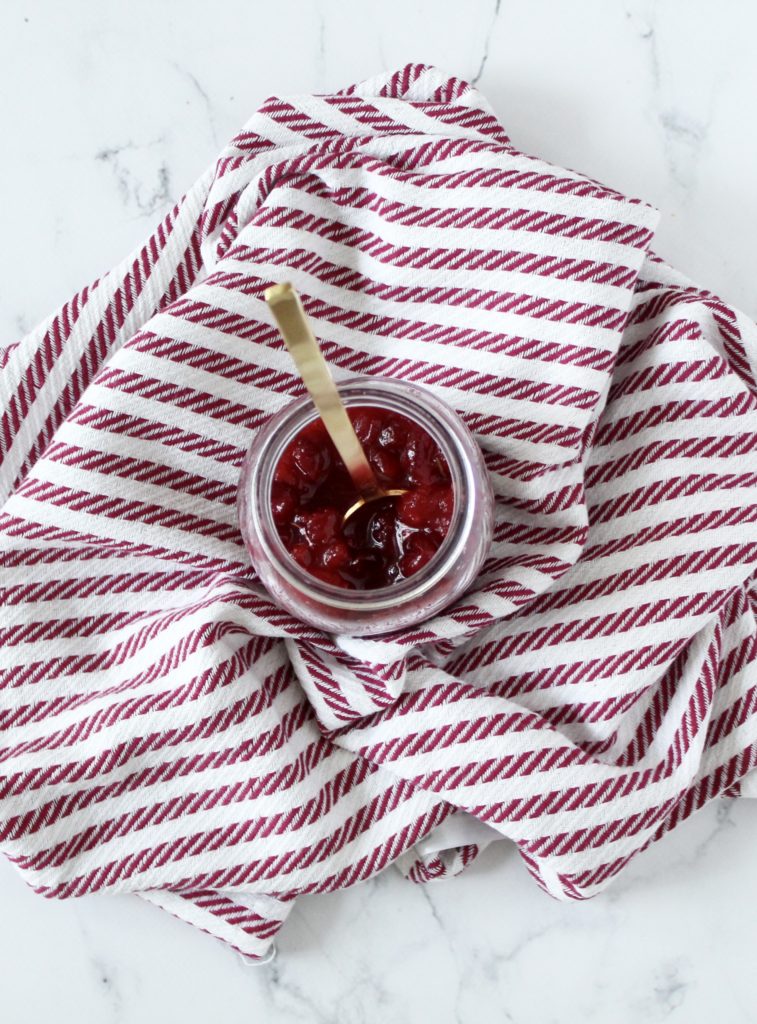 Truth be told I have never hosted Thanksgiving dinner or cooked a turkey for that matter.  While the thought of it overwhelms me to nearly the point of paralysis, I think I would like to attempt it … one day.  Today is not that day.  So instead I offer to help with the sides or sweets, and one of my favorites is Cranberry Sauce.  It's so easy to make and I love experimenting with flavours.
This year I simply used what I had in the fridge, mixed up the spices and it turned out delicious, not too sweet, not too tart, just right.
What's your go to Cranberry Sauce recipe?  I'd love to know, feel free to share in the comments below.
Ingredients
12 oz fresh cranberries
1 tablespoon ginger, roughly chopped
1 teaspoon whole cloves
1 cinnamon stick
2/3 cup sugar
1 cup pear nectar (you could substitute orange juice)
Directions
Add the sugar and pear nectar in a medium saucepan over medium heat.  Stir until the sugar dissolves.  Add the ginger, cloves, cinnamon, and cranberries.  Cook until the cranberries start to pop, about 10 minutes.  Remove from heat and and place in a bowl.  Reserve some of the liquid for cocktails. The rest of the sauce will thicken as it cools.