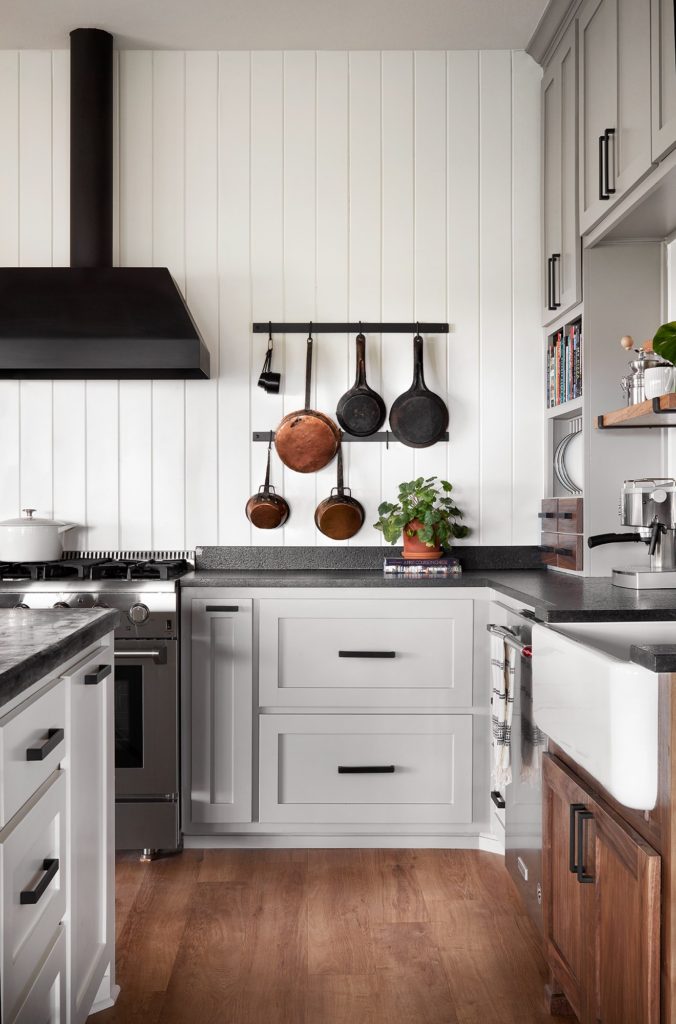 The Calgary Stampede is in full swing here in Southern Alberta and for anyone that lives here or has visited the city during this week, you know it's a crazy time of year.  It's known as the largest outdoor show on Earth, and people come from all over the world come to see our fair city transform into olden day Western town, in the spirit of honoring our heritage and celebrating our vibrant community.
Truthfully, I have a love/hate relationship with the week. Some years, I'm all about cowgirl outfits and soaking up as much of the atmosphere as possible, from the chuck wagon races to midway fare and late night line dancing. Other years, I get the heck out of dodge and avoid it all together!
This year is a bit of a mix.  Invitations to a few different events, have me taking in some of the festivities, while still trying to get some work done 😉  With the ye-haw spirit in the city, I thought I would pull together some of my favourite elements of Farmhouse Style.  An esthetic that just doesn't seem to be loosing any steam.
Front Porch
I've never had a front porch.  But I sure do love the look and idyllic feel.  I could absolutely see myself sipping lemonade or glass of wine at the end of a long day on any of these.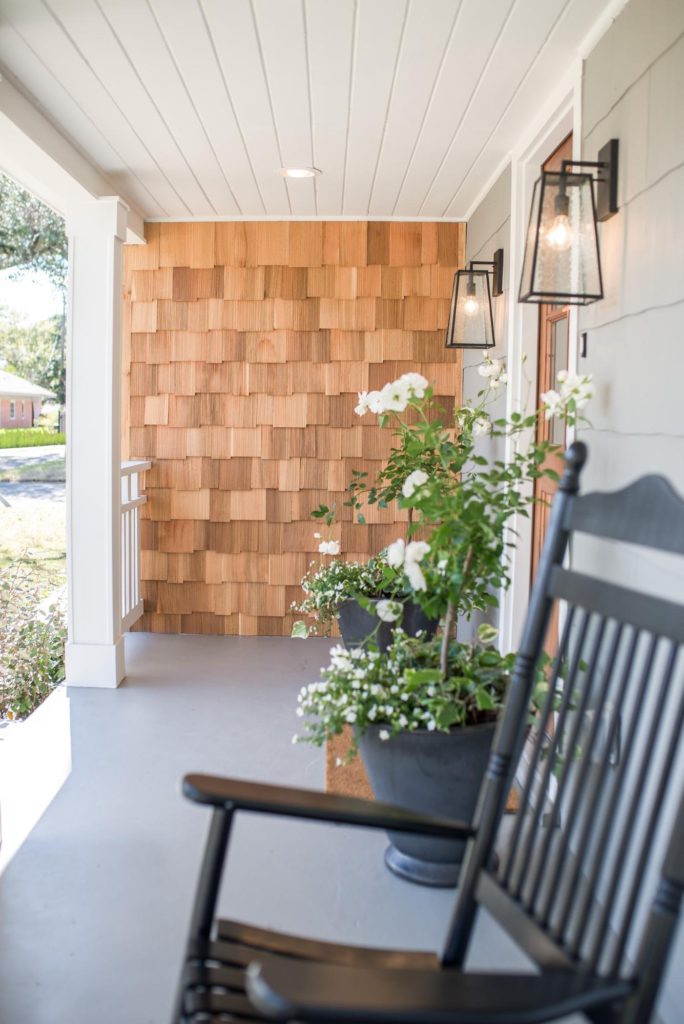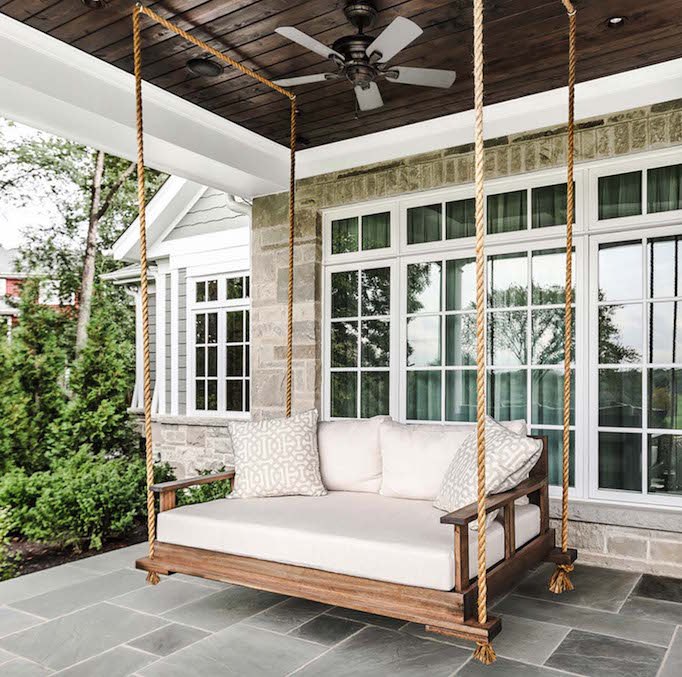 Barn Doors
Definitely a rustic touch, I can't help but love the functionality of a barn door.  Easy separation of spaces without worrying about door swings and clearance. They also create an amazing architectural feature.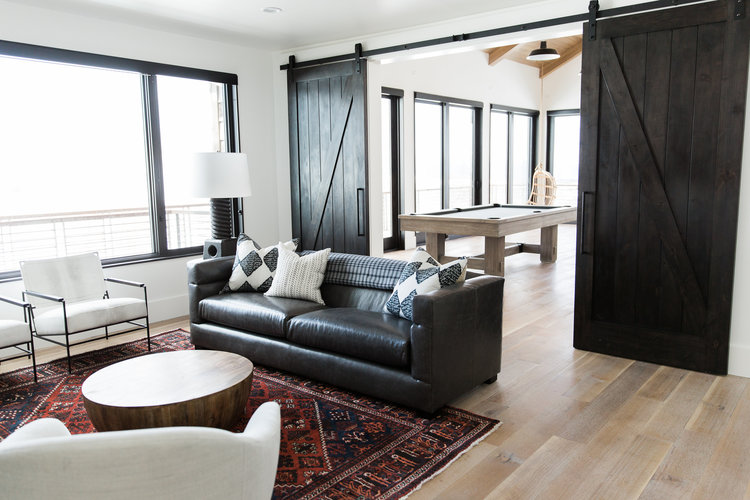 Exposed Beams
I've written about exposed beams before and my love has not waned.  Exposed beams have the allure of age and the softness of a natural element, while bringing texture to ceilings. Embracing and highlighting them creates an effortless farmhouse look, rather than a kitschy one.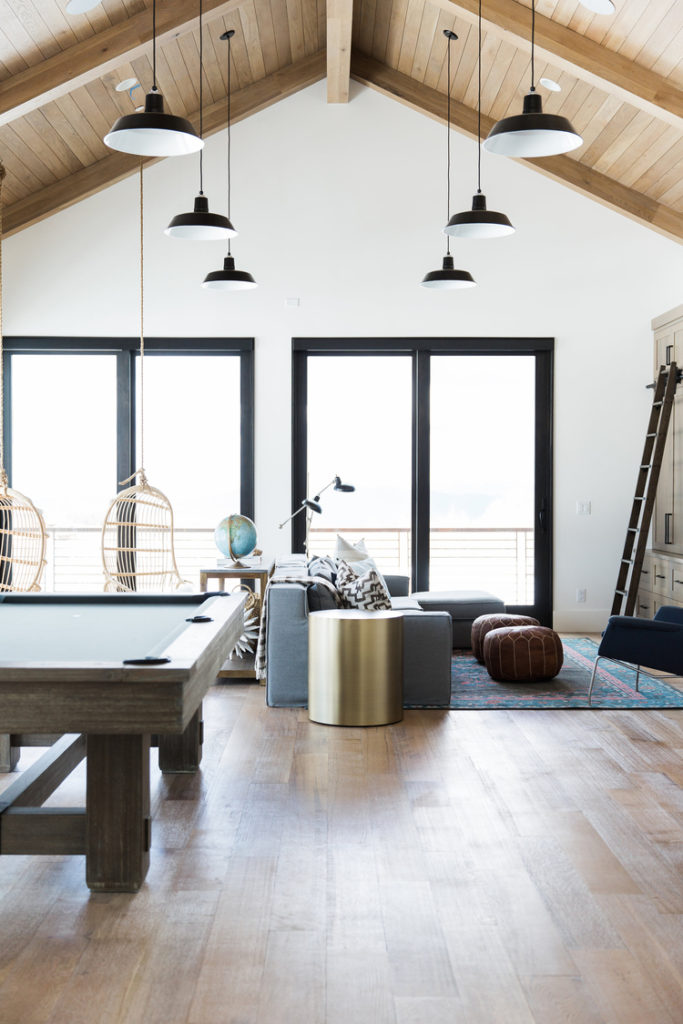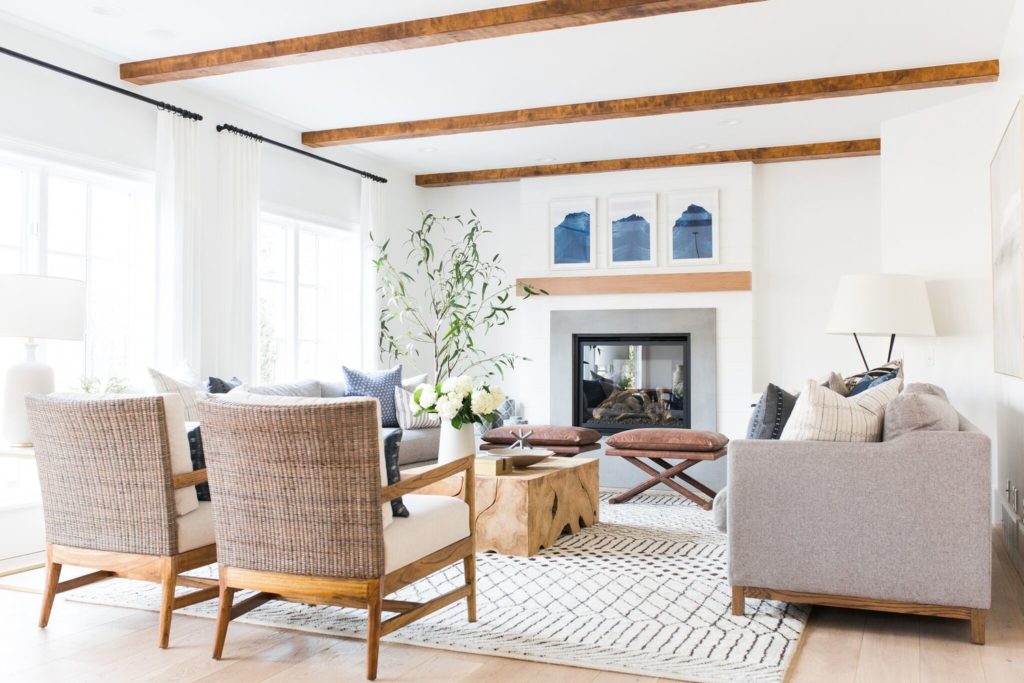 Cozy Textures
I'm not really sure if the amazing textiles we're seeing are a part of this trend, but man do I love a hearty textile.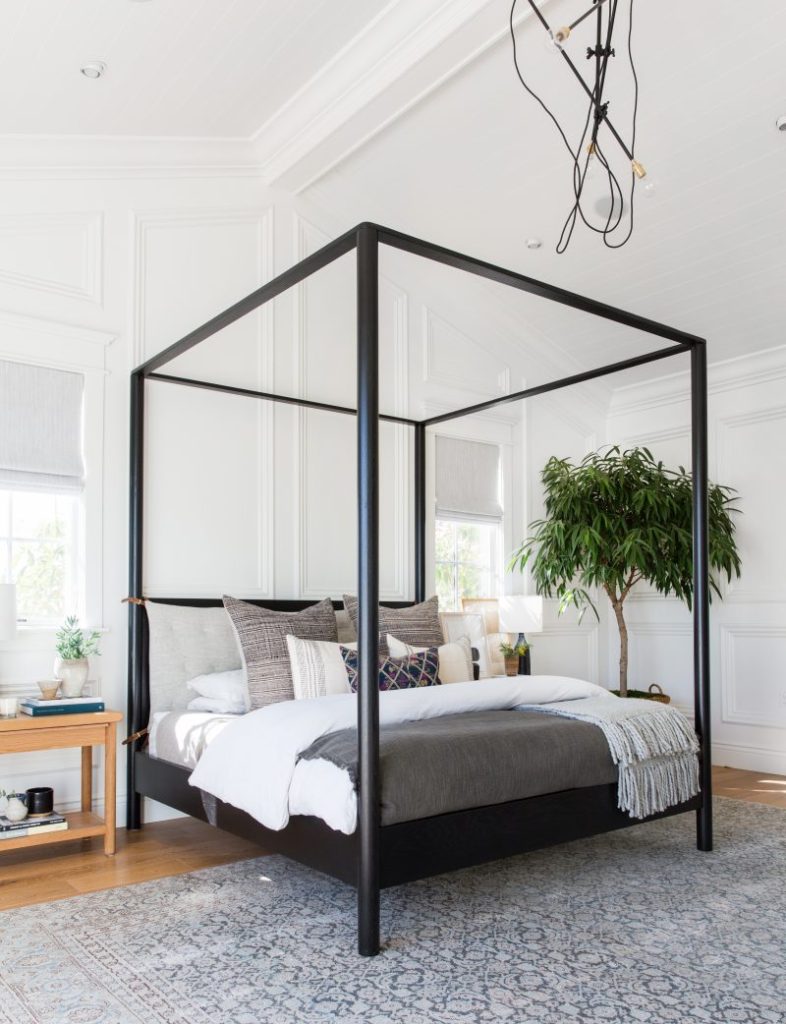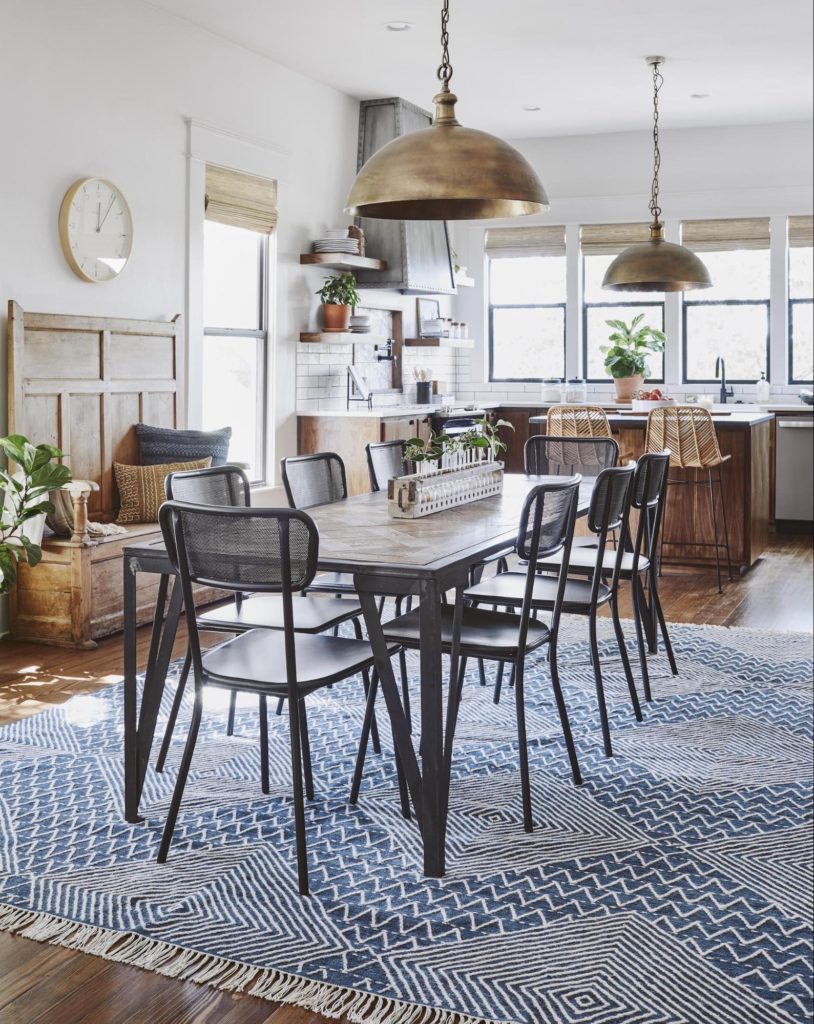 Mix of Metal and Wood
We can thank farmhouse inspired spaces for the gorgeous mix of earthy wood and simple metals, black in particular.  Such a striking, yet timeless combination.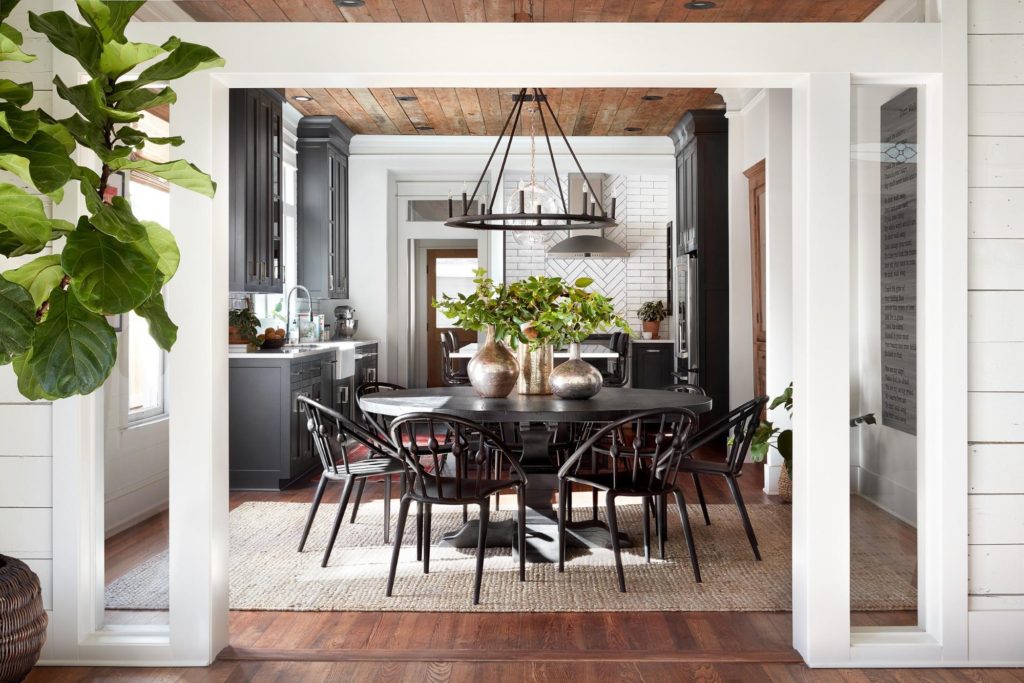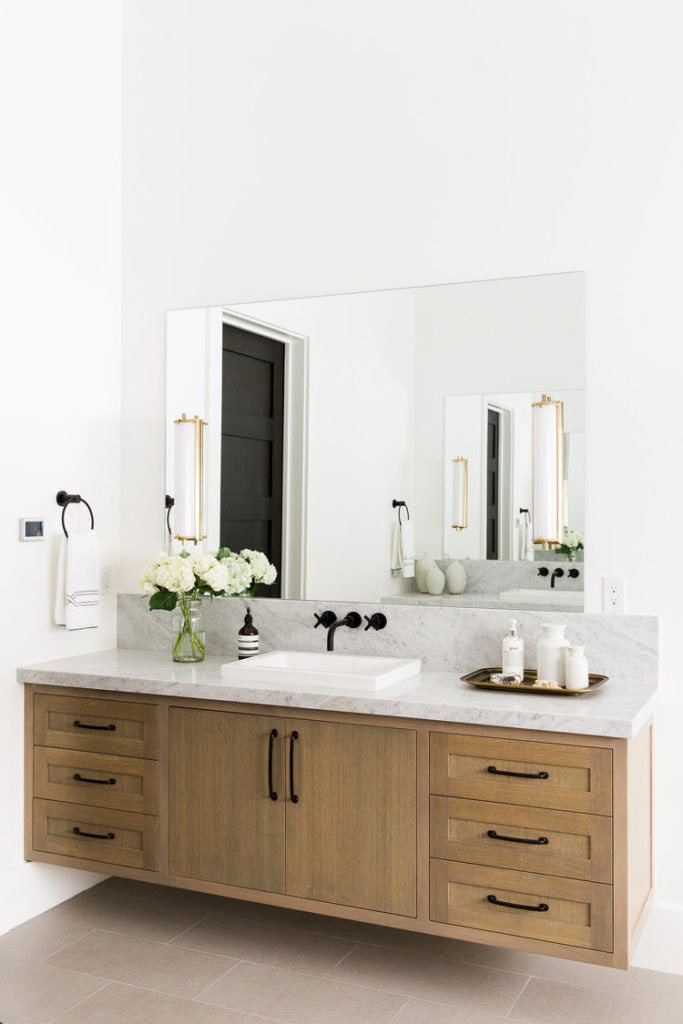 Modern Farmhouse Lighting
Not much to say about this, other than yes please!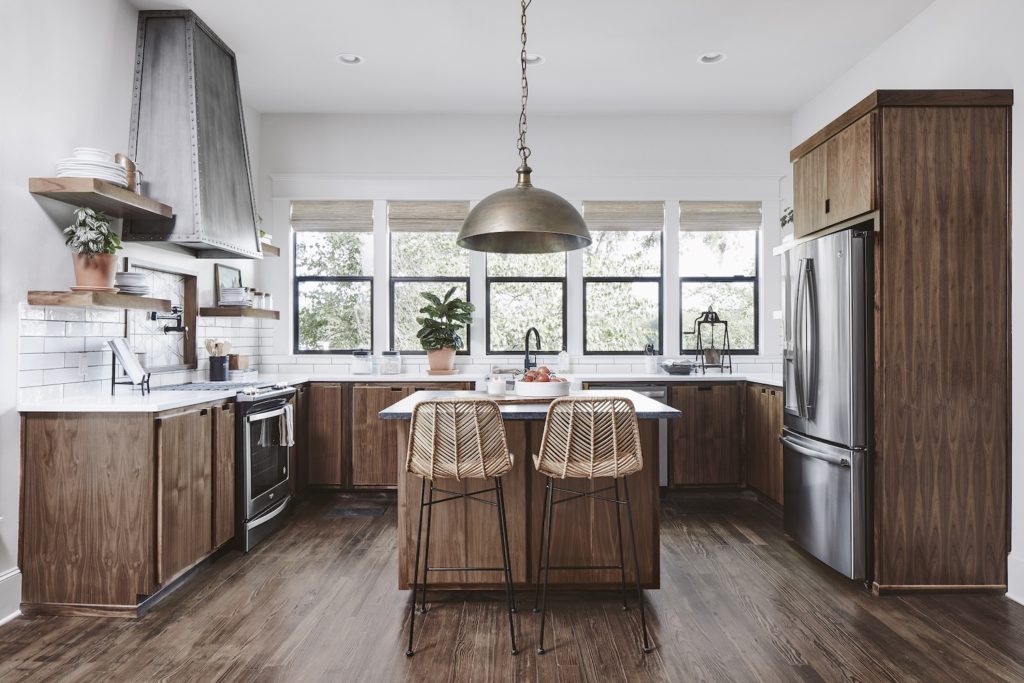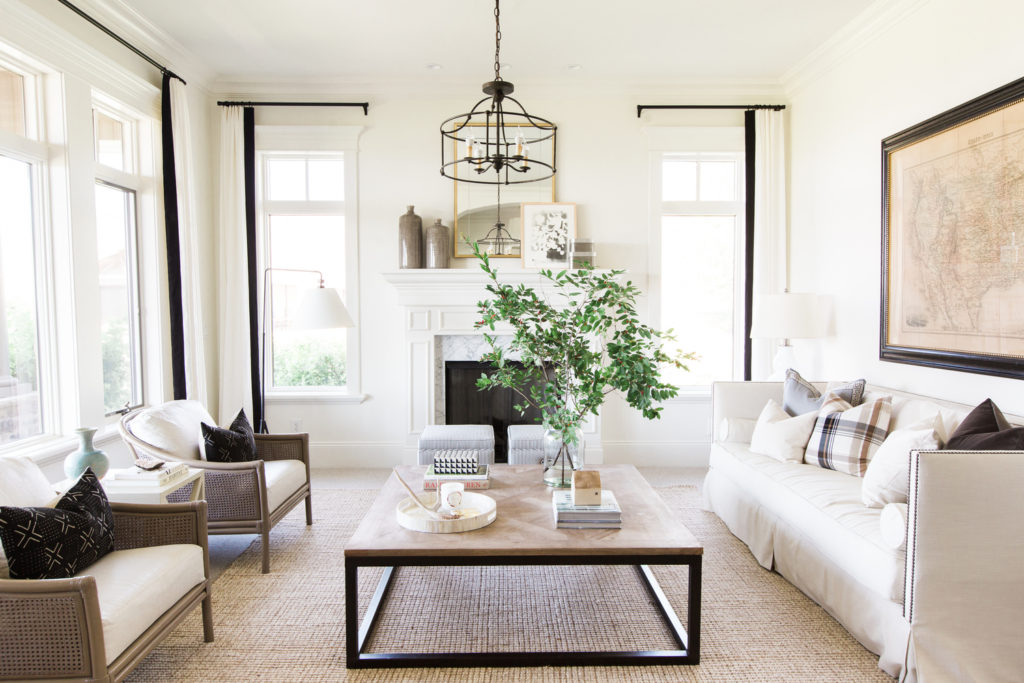 Farmhouse Tile
And perhaps my most favorite of all.  Again whether this is entirely due to the farmhouse trend, I'm not sure. But the pattern, colours and depth these tiles offer to a space is un-matched and I'm not sure if I'll ever tire of them!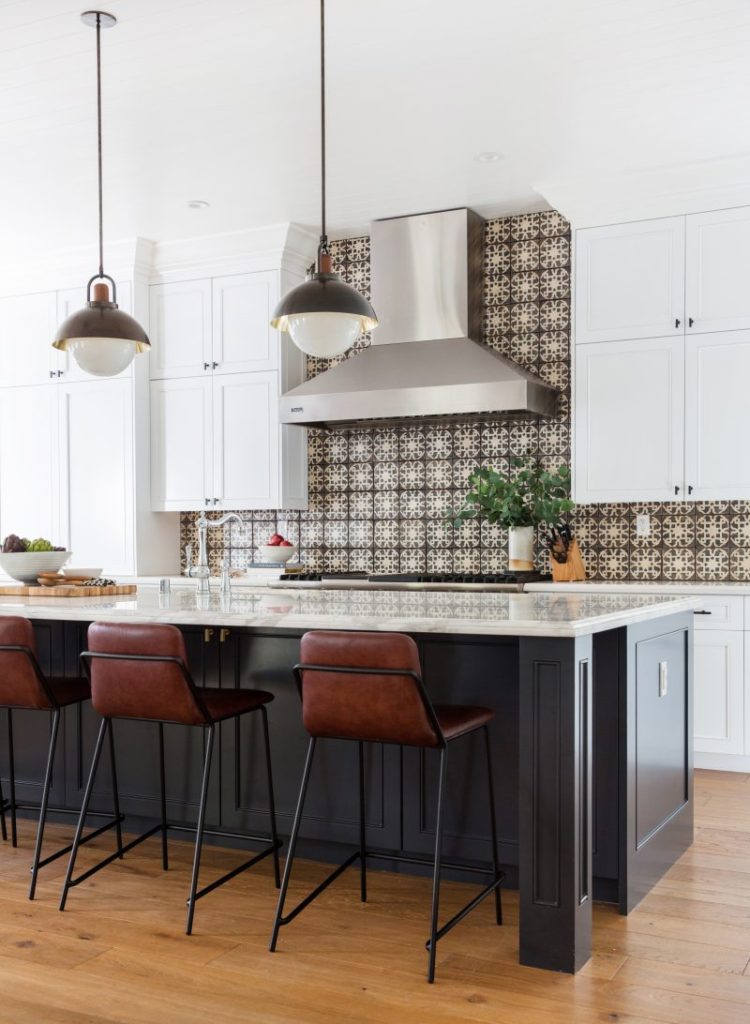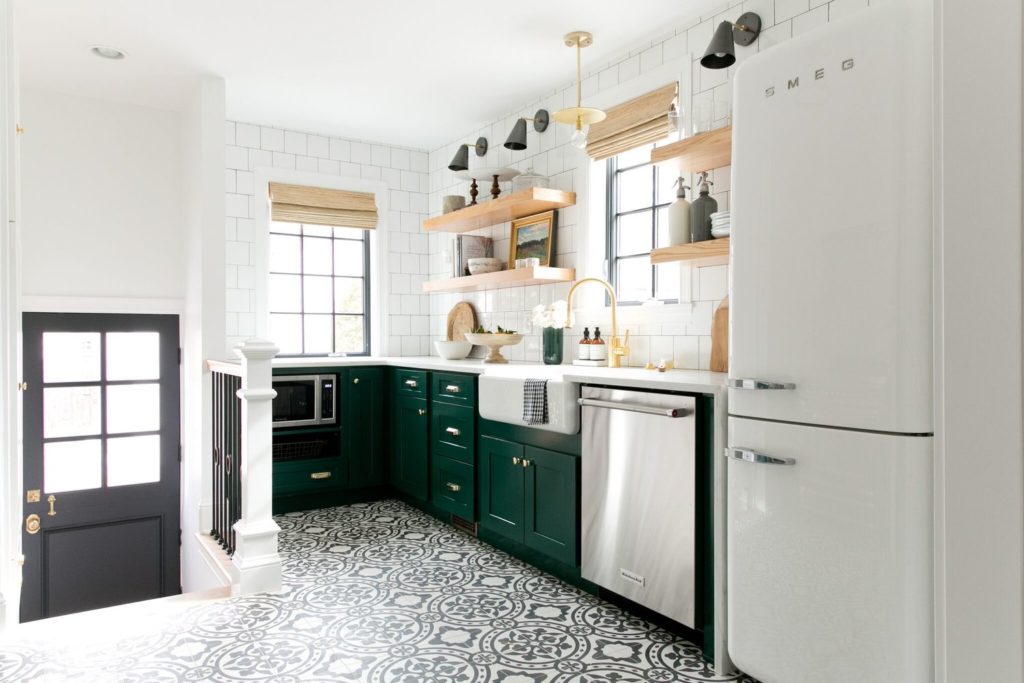 ---
Images