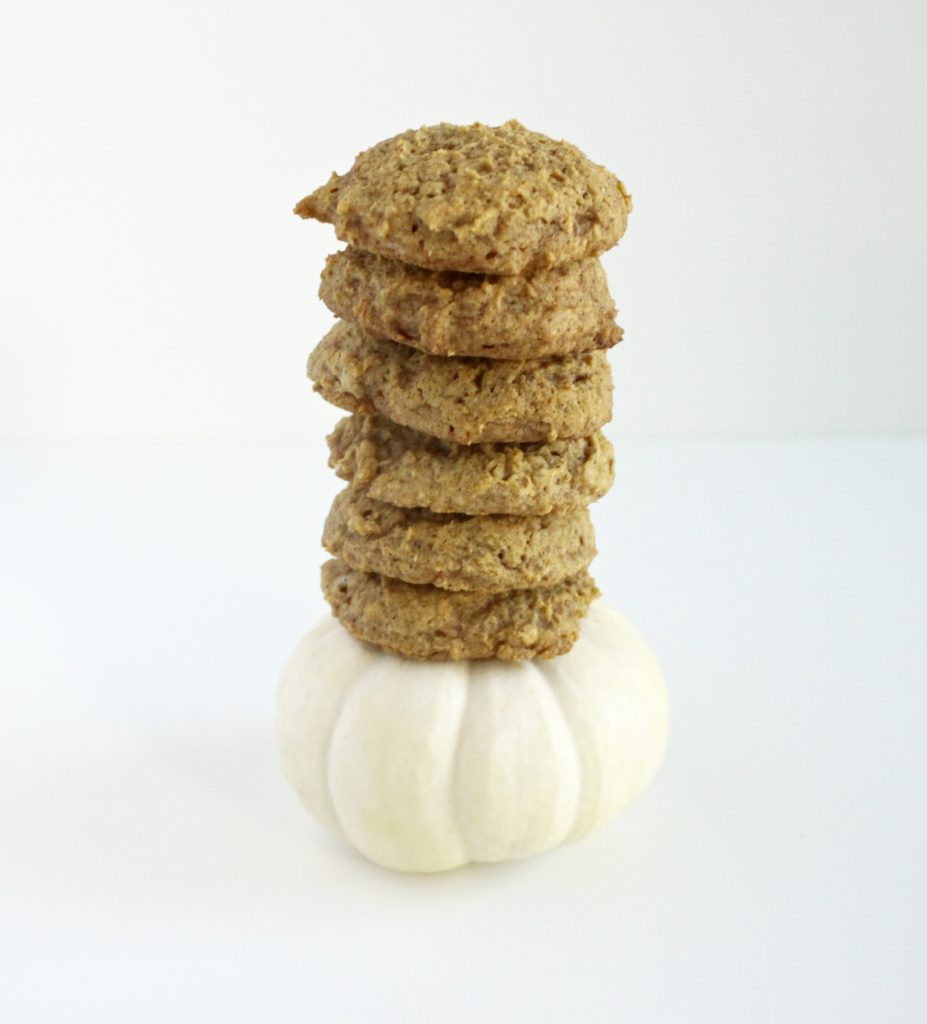 One look at this blog and you can tell I'm a huge fan of pumpkins.  Shockingly though I don't care for the PSL (Pumpkin Spiced Latte) I think it's because I'm a bit of purest when it comes to coffee: dark, strong and black; I'd much prefer to eat something sweet as opposed to drink it.  But give me pumpkin spiced cookies, cakes or scones, and I'm all over them.
In honor of National Pumpkin Day, I thought I would share the perfect mid-week treat – Pumpkin Spiced Cookies.  Super easy and great to toss into the freezer to have on hand when a craving hits.  Because I like to freeze treats and enjoy them as needed, I chose not to glaze my cookies, but a simple glaze of confectioners sugar adds a touch more sweetness and makes them a little fancier 😉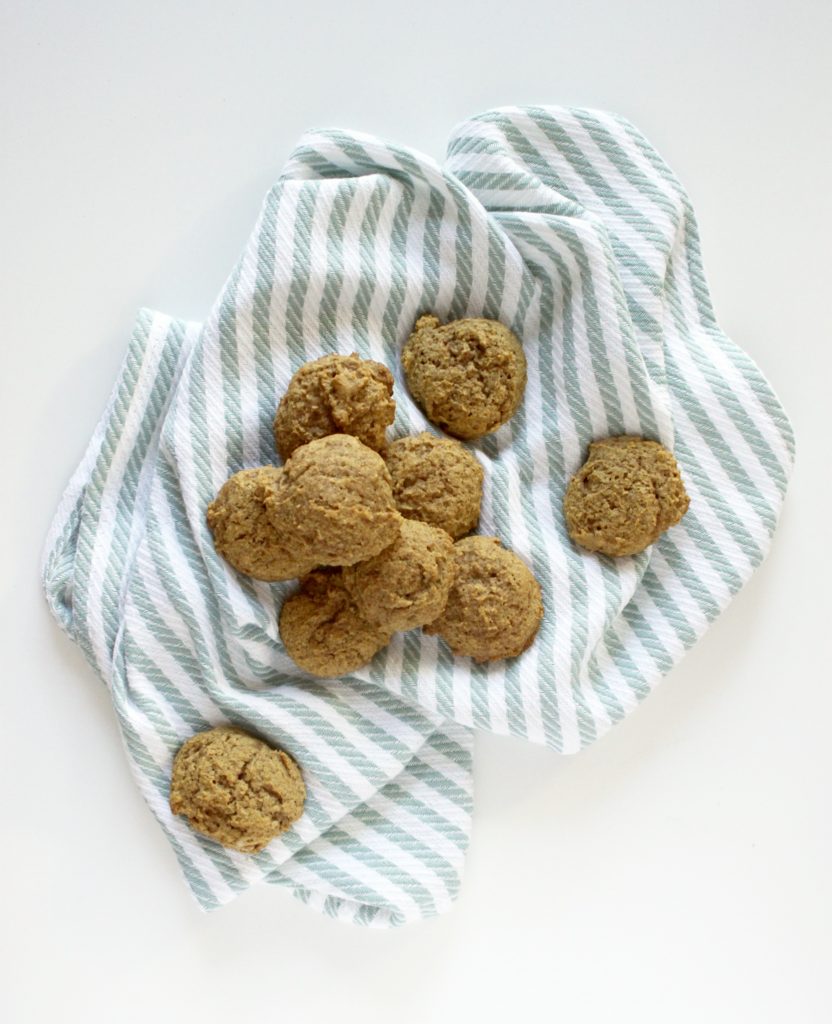 Ingredients
Cookies:
2 1/2 cups all-purpose flour
1 teaspoon baking powder
1 teaspoon baking soda
2 teaspoons ground cinnamon
1/2 teaspoon ground nutmeg
1/2 teaspoon ground cloves
1/2 teaspoon salt
1/2 cup butter, softened
1 1/2 cups white sugar
1 cup canned pumpkin puree
1 egg
1 teaspoon vanilla extract
Glaze:
2 cups confectioners' sugar
3 tablespoons milk
1 tablespoon melted butter
1 teaspoon vanilla extract
Directions
Preheat oven to 350 degrees F (175 degrees C). Combine flour, baking powder, baking soda, cinnamon, nutmeg, ground cloves, and salt; set aside.
In a medium bowl, cream together the 1/2 cup of butter and white sugar. Add pumpkin, egg, and 1 teaspoon vanilla to butter mixture, and beat until creamy. Mix in dry ingredients. Drop on cookie sheet by tablespoonfuls; flatten slightly.
Bake for 15 to 20 minutes in the preheated oven. Cool cookies completely and then drizzle glaze with a fork if using.  If you're like me and like freeze cookies, they can be glazed after defrosting and bringing them to room temperature.
To Make Glaze: Combine confectioners' sugar, milk, 1 tablespoon melted butter, and 1 teaspoon vanilla. Add milk as needed, to achieve drizzling consistency.