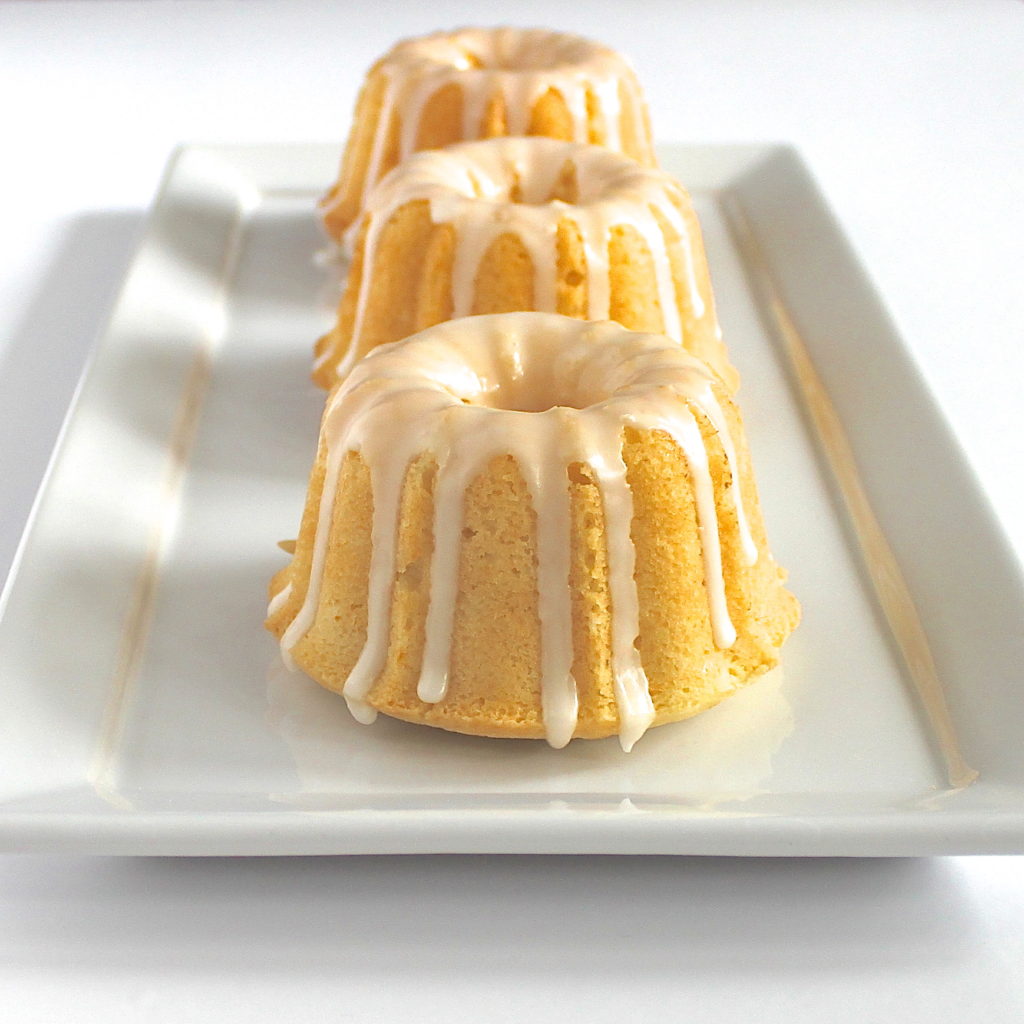 I haven't always been a fan of lemon, truth be told for a long time I thought I was boring and a borderline healthy desert, it was like having fruit.  But as I've gotten older and began to explore different flavour profiles, lemon has become one of my favorite.  And when I think of Spring flavors, lemon is the first to come to mind.  This recipe for Mini Lemon Bundt Cakes is not only adorable and perfect for your Easter weekend celebrations, but it is packed with lemon flavor.  It'll even make you slightly pucker, but in best possible way!
This recipe beautifully layers flavours, starting with a light lemon cake, topped with a vanilla infused syrup and then a vanilla lemon glaze.  Although I just adorn the mini bundts, this recipe can be baked a single large bundt as well.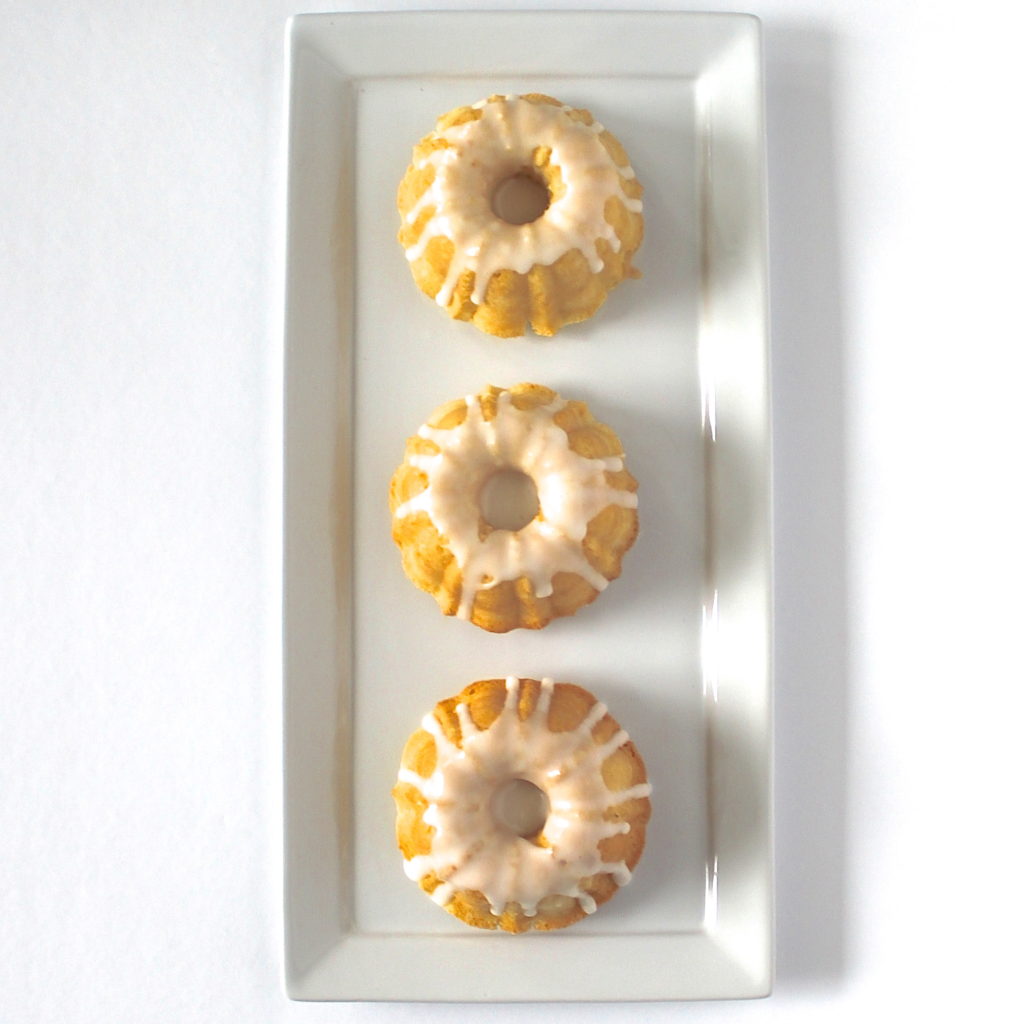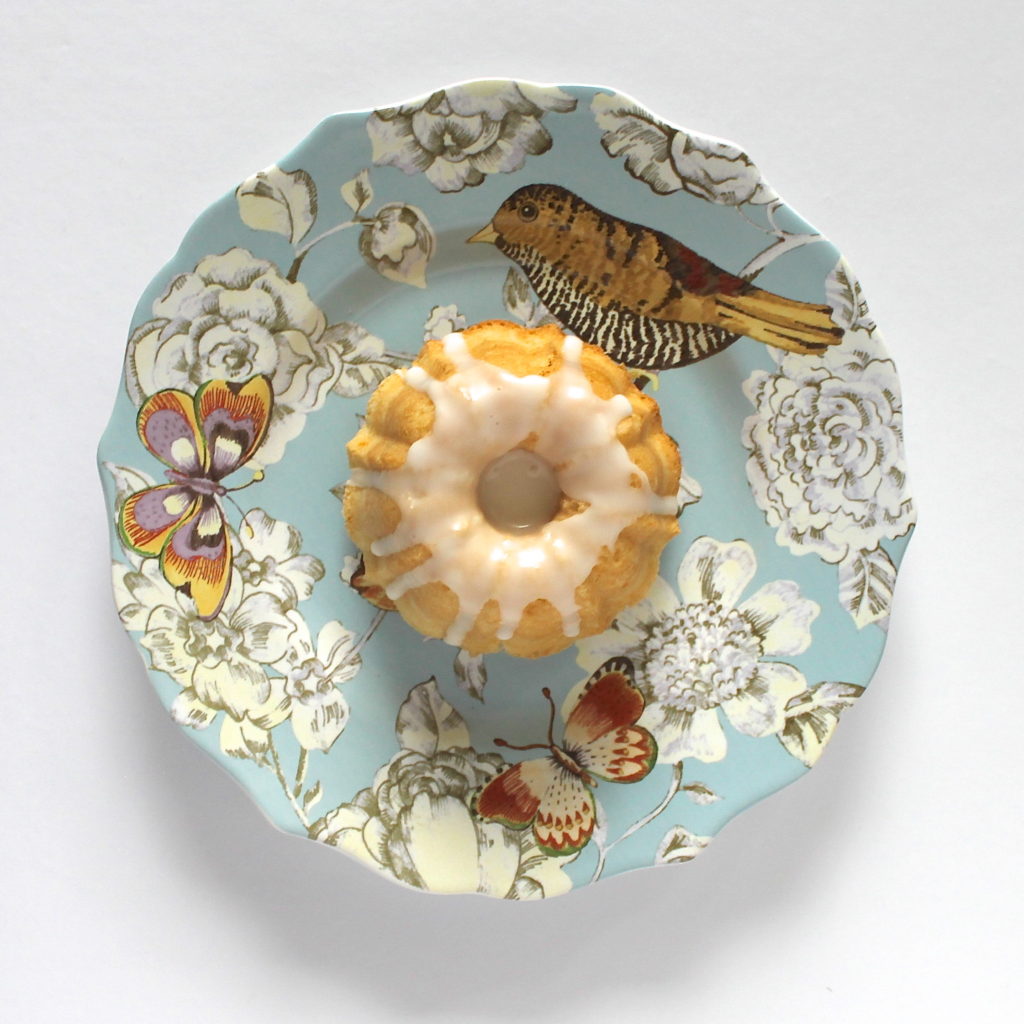 Ingredients
The Cake
1 cup (2 sticks) unsalted butter, at room temperature
2 cups granulated sugar
4 large eggs
1/4 cup grated lemon zest (approx 7 large lemons)
3 cups flour
1/2 teaspoon baking soda
1/2 teaspoon baking powder
1 1/2  teaspoons salt
1 cup fresh squeezed lemon juice
3/4 cup milk
1 1/2 teaspoons pure vanilla extract
The Syrup
3/4 cup sugar
1/2 cup water
1 teaspoon pure vanilla extract
The Glaze
2 cups confectioners' sugar, sifted
2 tablespoons fresh squeezed lemon juice
1 tablespoon milk
Directions
The Cake
Preheat the oven to 350 degrees F. Grease and flour 2 (6 count) mini bundt pans, or one 9 inch bundt pan. Be sure to grease the crevices of the bundt pan very well, to aid in easy cake removal.
Cream the butter and sugar in the bowl of an electric mixer fitted with the paddle attachment on medium speed, until light and fluffy, about 4 minutes.
With the mixer on medium speed, add the eggs, one at a time. After eggs are incorporated add in the lemon zest.
Sift together the flour, baking soda, baking powder, and salt in a bowl. In another bowl or liquid measuring cup, combine the lemon juice, milk, and vanilla.
Add the flour and milk mixtures alternately to the batter bowl, beginning and ending with the flour.
Divide the batter evenly between bundt pans (or put all in single bundt pan) , smooth the top(s), and bake 35-40 minutes for mini bundt cakes, or 45 mim  to 1 hour for full bundt cake, until a cake tester comes out clean.
The Syrup
Combine 3/4 cup granulated sugar with 1/2 cup water in a small saucepan and cook over medium heat until the sugar comes to a boil. Remove from the heat and add the vanilla.
When the cakes are done, allow to cool for 15 minutes. Invert onto a cooling rack to remove from the pans. Set the cooling rack loaded with cake(s) over a sheet pan/cookie sheet.
Brush or spoon the vanilla syrup over the cake(s). Allow the cake(s) to cool completely.
The Glaze
Combine the confectioners sugar, lemon juice, and milk in a bowl.
Whisk until smooth.
Pour or spoon over the tops of the cake(s) and allow the glaze to drizzle down the sides.
Recipe from confectionalism.com