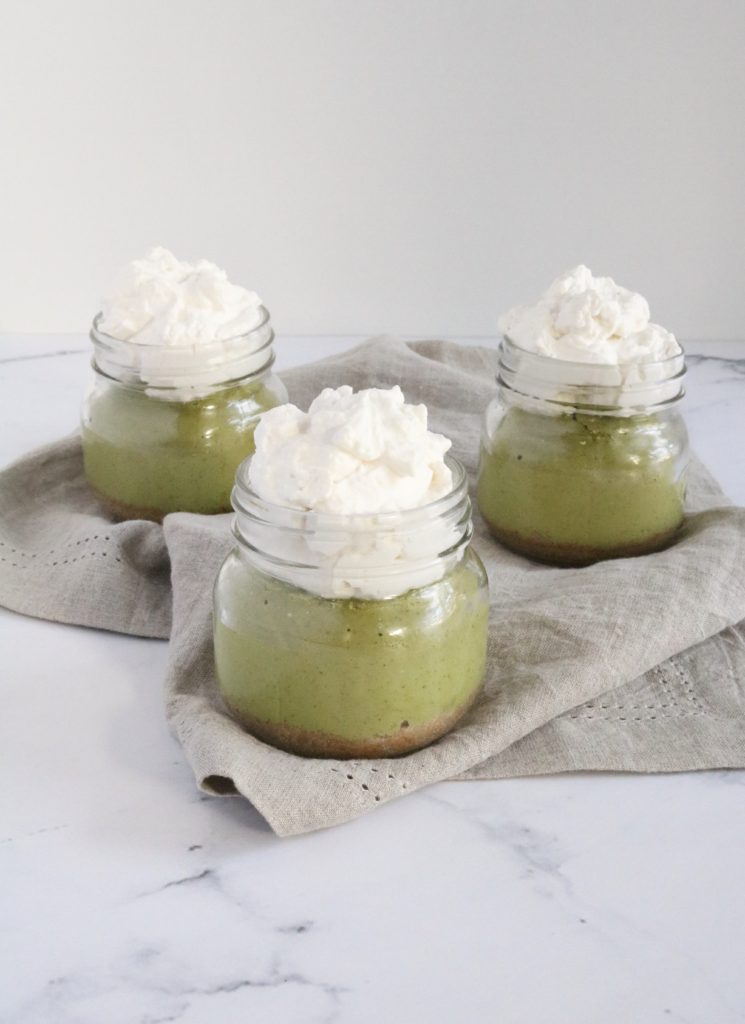 I'm not one to jump on food trends, despite having a certificate as a nutritionist, I take my time warming up to new foods. Take for instance Matcha, I've tried it over the years in smoothies and as lattes. But it wasn't until a friend made Matcha cookies, that I was intrigued.  With St. Patricks Day just around the corner, I thought what better time to explore baking with Matcha than now, it just happens to be the perfect colour! Which brings me to today's recipe, a Matcha Cheesecake.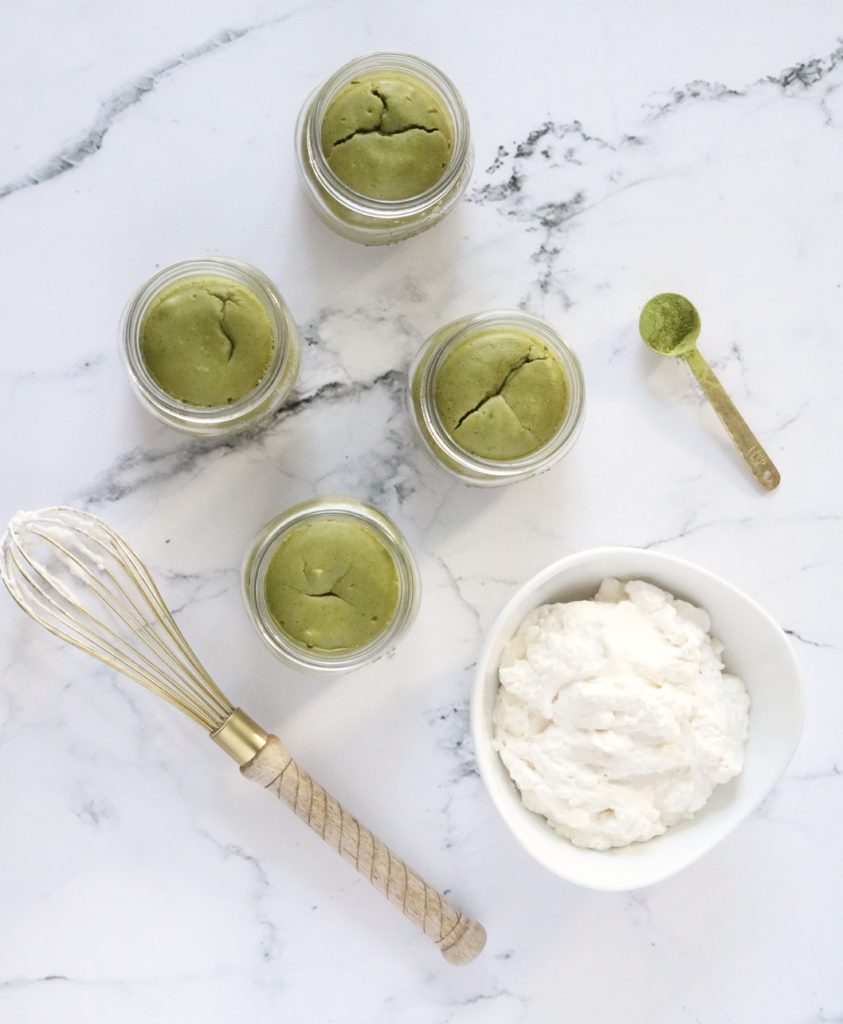 To be honest, I was really nervous trying this for the first time. Having never baked with Matcha and I wasn't sure how it's earthiness would play with cream cheese.  My first attempt fell flat. I didn't add enough sugar, which resulted in a bitter cake that was hard to get down.  The second time around I bumped up the amount of sugar I added and the result was perfect – for my palette. If you really like the taste of Matcha, feel free to reduce the amount of sugar you add.  And because everything is better in individual servings, the second time around I decided to make the cakes in mini mason jars. That way if they didn't turn out, as least they'd be cute 😉
Thankfully they did turn out!  And I can't wait to make these for our St. Patrick's Day celebrations.  Have you baked with Matcha? If so, I'd love to know what you made.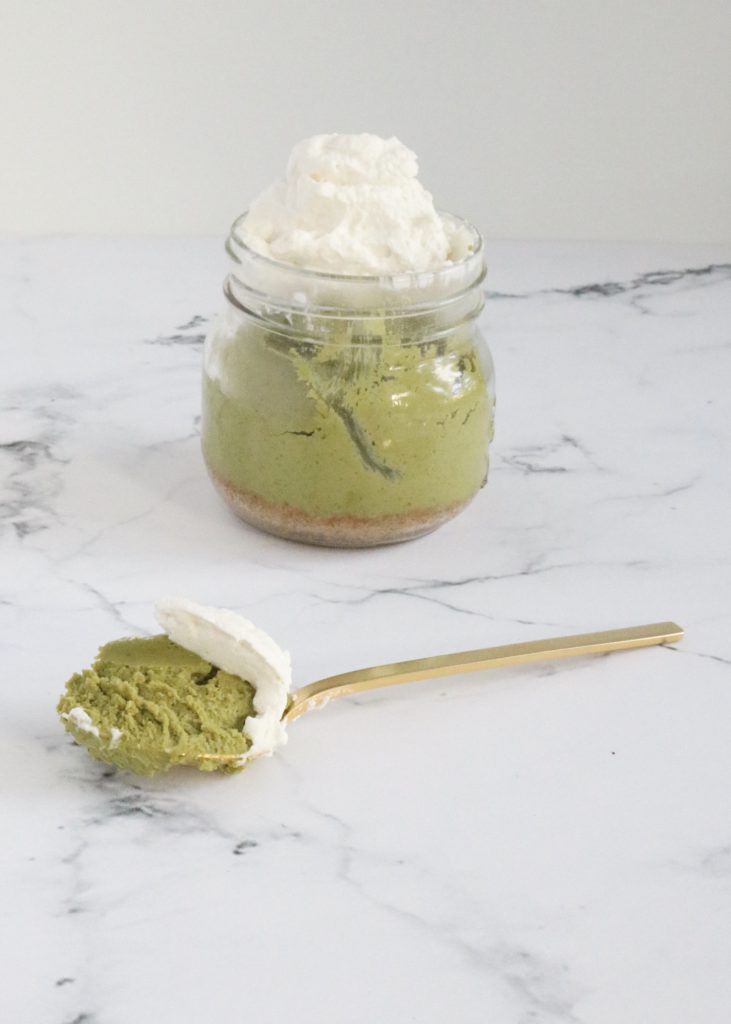 Ingredients
8 Graham Crackers
4 tablespoons melted butter
1 tablespoons sugar
2 8-ounce packages of cream cheese, room temperature
1 cup sugar plus 1 tablespoon
2 eggs beaten, room temperature
2 tablespoons Matcha powder
3 teaspoons vanilla extract
1/2 cup heavy cream
1 tablespoon confectioners sugar
Directions
Preheat your oven to 325 degrees F.
Spray 4-6 small mason jars with non-stick cooking spray, be sure to spray the bottoms so the crust doesn't stick. In a food processor blend the graham crackers until you have fine crumbs.  Add melted butter and 1 tablespoon of sugar and continue to process until the crumbs at to stick to themselves.  Place 2 tablespoon of the crumbs into each mason jar and press down to make the crust.
In a large mixer bowl, mix the room temperature cream cheese with remaining sugar until smooth. Add the eggs and mix well. Add the Matcha powder and 1 teaspoon of vanilla and mix until well incorporated. Fill each mason jar to the treads, leaving room at the top for your topping.
Place the jars in a large roasting pan. Fill the pan with hot water halfway up the mason jars. Place in the oven and bake for 30 minutes. Remove jars with tongs and place on a wire rack to cool.
While the cheesecakes cool, beat whipping cream in a chilled bowl until stiff peaks form. Add the sugar and remaining vanilla and beat until incorporated. When the cheesecakes are cool, top with whip cream and enjoy!